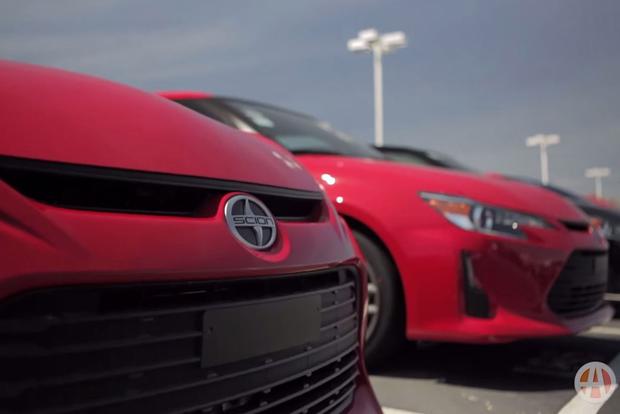 Our latest video is taking a look at Scion's certified pre-owned (CPO) program for drivers who want to combine the price break you get from a used car with the peace of mind that comes with a manufacturer-backed warranty.
In order to qualify for Scion's used-car certification, a car must meet several important criteria. For one, cars undergo a thorough title and accident history check to make sure there's no major unseen damage. Certified pre-owned Scion models must also be 6 years old or less and have fewer than 85,000 miles on the odometer. Finally, Scion technicians inspect each car to make sure there are no mechanical defects.
As for its warranty program, Scion offers a comprehensive 12-month or 12,000-mile warranty from the day you buy the car. With every certified pre-owned sale, Scion also includes the remainder of the original powertrain warranty, which lasts for 7 years or 100,000 miles from the original sale date.
If you have an issue with your Scion, there's a $50 deductible per visit -- and you can take your certified used Scion to any dealership in the United States or Canada for repairs. The program also boasts 24-hour roadside assistance and alluring new-car financing rates. As for other perks, drivers can lease a CPO Scion -- and they can also transfer their warranty to the next buyer, should they sell their certified used Scion before the warranty expires.
While a certified pre-owned Scion may cost a bit more than other used cars, we think the additional peace of mind may be worth the higher price.