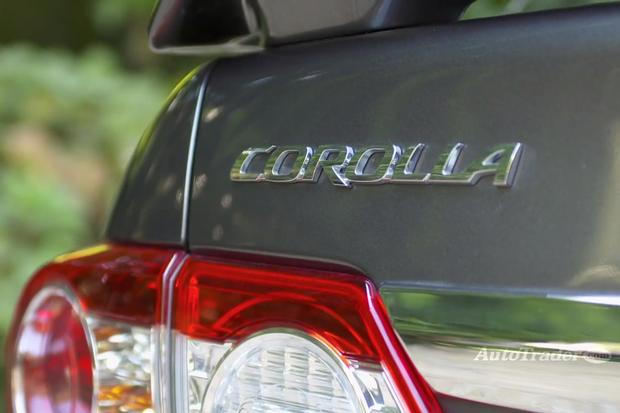 If you're shopping for a vehicle and want a really good deal, consider buying a used car. With a little research, you can get the car you want as well as peace of mind. To that end, the Toyota Corolla is a great choice if you're more concerned about things like reliability and gas mileage over sporty looks and sharp handling. Given the 2014 redesign, a late-model Corolla offers tremendous value -- especially the 10th generation, 2009-2013 models.
On the Road
The Corolla comes standard with a 1.8-liter 4-cylinder engine. That's not exactly going to blow your hair back, but you do have the option of a 4-speed automatic transmission or 5-speed manual, depending on your preference.
The Corolla also offers a decent and fairly quiet ride with a comfortable front seat.
Good gas mileage makes this car perfect for commuters, clocking in at about 27 miles per gallon city/34 mpg hwy. The sportier XRS models are slightly less efficient.
The 2011 and 2012 Corolla scores the highest with owners when it comes to overall reliability. The 2009 models were solid, but there were occasional reports of overheating, braking issues and shoddy paint. However, Toyota worked out those kinks by the time the 2010s came off the production line.
Within
The interior of the Corolla is pretty basic, and the back seat is cramped. If you're mainly toting around kids and groceries, the Corolla will totally work. However, even the base models offer cruise control, air conditioning, tilt steering and power mirrors, while the newer, higher-end models get fancier options such as leather seats, remote keyless entry, Bluetooth, navigation and the Entune Multimedia system.
Depending on the year and trim level, the Corolla's options vary. There isn't a ton of tech on this car to get excited about, especially on the older models, but that's partly why these cars are so affordable.
Safety
And of course, everyone remembers those recalls for uncontrolled acceleration. But don't let that scare you off. A quick checkup at a dealership can ensure any issues have been dealt with, free of charge.
As for safety, the newer models offer features such as stability and traction control to go along with ABS brakes and the standard front, side and overhead airbags.
The Verdict
If you're all about getting from point A to point B safely and economically, the Toyota Corolla will not let you down.