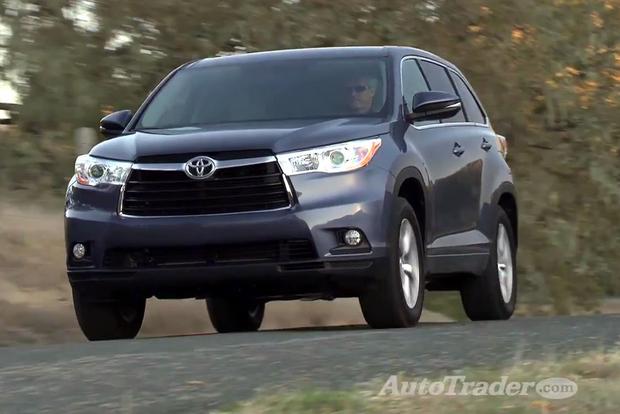 If you're interested in buying a comfortable, 3-row SUV, the 2008-2013 Toyota Highlander deserves a spot on your shopping list. Our latest video takes a look at exactly why you should check out the Highlander -- from its excellent reliability to its comfortable ride and spacious interior.
On the outside, the 2008-2013 Highlander doesn't deviate much from today's model -- though sharp-eyed shoppers will notice some key differences. And although the latest Highlander boasts a nicer interior than the 2008-2013 model, it's the outgoing version that offers more cargo room. We also like the Highlander's convenient third-row access, along with standard tech features such as Bluetooth and a USB port.
For shoppers on a budget, the 2008-2013 Toyota Highlander is available at several price points -- from around $15,000 to around $30,000, depending on the model, trim level, year and mileage.