Throughout U.S. automotive history, there have been many attempts to bring diesel vehicles to the market, and I'm not talking about 4×4 tow rigs, but passenger cars.
Although these types of cars are becoming more and more popular these days, it's been a long hard fight to get this far in America. The oil crisis of the 1970s moved American automakers to start the big push for diesel engines by touting their wonderful fuel economy and respectable power. Those first attempts by Cadillac, Oldsmobile and Volkswagen did get great mileage compared to their prior gas-guzzling engines, but they were rushed into production and their quality suffered.
These engines left owners with frequent breakdowns and enduring smelly exhaust fumes. Most independent repair shops didn't even have diesel repair experience, which resulted in engine swaps instead of proper diagnoses, often converting diesel-equipped cars back to gas engines. This greatly tarnished the reputation of diesel cars in the eyes of the American public, and many people swore off diesels with comments like "never again!" and "not a chance!"
Ask anyone today about buying a diesel car, and you will likely hear "aren't they smelly and loud?" or "don't they break down a lot?" Obviously people are still scarred by the image of diesels' yesteryear reputation — even though that was over 40 years ago! However, there are many diesel cars that are just fantastic, some old and some newer. These cars still offer great fuel economy without all the headaches. Let's talk about four Autotrader finds that are shooting stars when it comes to fuel-efficient diesel cars in America.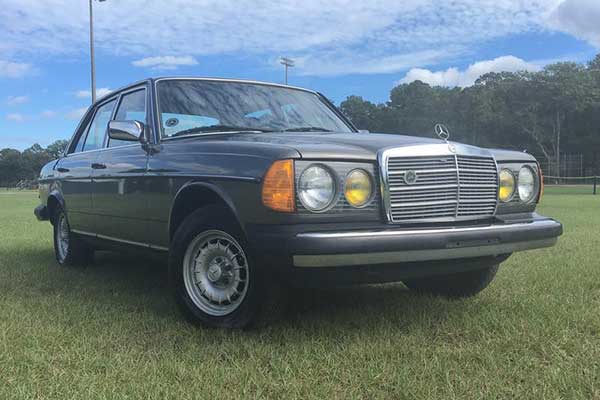 1. Mercedes-Benz 300D
A quick scan revealed many examples of this car, like this 1983 Mercedes 300D. These were equipped with a turbocharged 3.0-liter 5-cylinder diesel. In the US they were only offered with automatic transmissions, but they had adequate power and oozed class.
Where most midsize cars of the 1980s could expect 12-15 highway miles per gallon, these cool little cars were hitting 25-30 mpg. Keep in mind that, during these years, diesel was much cheaper than gasoline by 30-40%. Those years of Mercedes were very stylish and cemented the classic design we expect in a vintage Mercedes. They're easy to maintain, and the engines are bulletproof, easily lasting 500,000 miles. I stress the word "easily" because there have been some that have exceeded 750,000. This one is number 1 on the list for a reason. It's a little sweet car. Find a Mercedes-Benz 300D for sale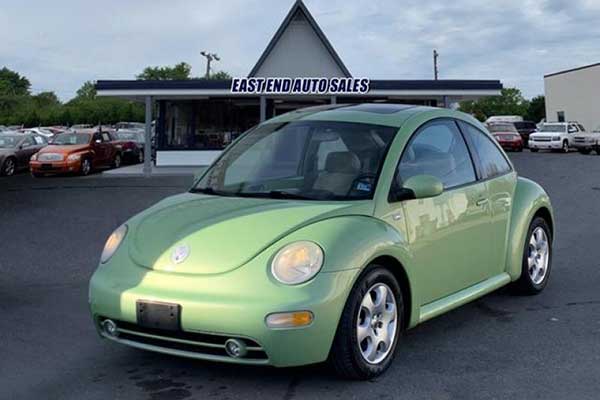 2. Volkswagen Beetle TDI
These are still very plentiful, and more modern. Take a look at this beauty I found on Autotrader. I don't really mean any and all Beetle diesels, but specifically a range from 1999-2003. These are the easiest years to maintain, and have proven to be very reliable. This is also another vehicle that can easily reach 300,000 miles or more.
The real secret here is that with a manual transmission you can expect 50 mpg. No, I didn't say hope for that mileage, I said expect it. Honest, true, 50 mpg on the highway. They even look cool, with a modernized classic Beetle look. I love them so much in fact that I currently own one. If you check out my YouTube channel, Car Wizard, you'll see videos documenting my purchase of a 2002 TDI Beetle. These cars definitely don't have that archaic reputation of being slow, excessively loud and smelly. These can be found on Autotrader in the $2000-5000 range for nice examples. Volkswagen hit a home run with these if you ask me. Find a Vokswagen Beetle for sale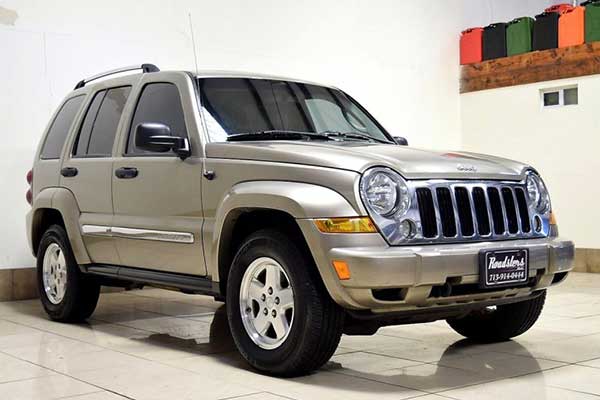 3. Jeep Liberty CRD
For just two short years, Jeep stepped into the diesel arena: 2005 and 2006. A genuine 4-wheel-drive, trail-rated Jeep, with a common rail 2.8-liter turbo diesel, stock! These engines have 160 horsepower with almost 300 lb-ft of torque. The short run was halted because of ever-increasing government emissions demands.
These have great power and no serious inherent troubles, and they get amazing fuel economy for being 4×4 SUVs. It's not uncommon to get 32 mpg on highway stints. I have worked on a few in my shop over the years and have always been enamored with them. Maybe I'll take the plunge someday and get one of my own. I have full confidence that I, as well as you, would thoroughly enjoy it. There are several on Autotrader right now, like this one. Get to shopping! Find a Jeep Liberty for sale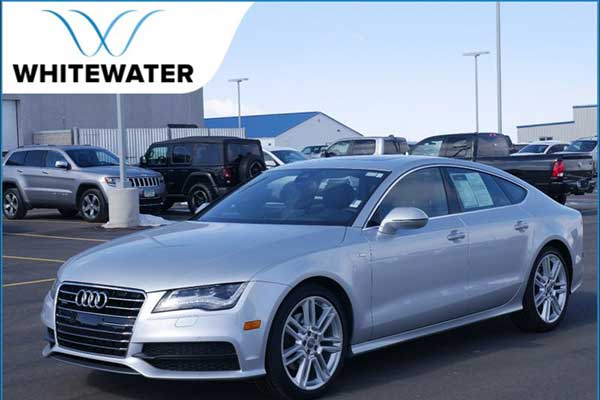 4. Audi A7 TDI
Moving up in price and model year, we find this wonderful Autotrader ad showcasing a serious piece of machinery. These Audi A7 TDI's are found in the 2010-2018 year range. You can expect 35-40 mpg consistently on the highway from a large car. These have the 3.0-liter V6 turbo diesel.
As this article's title implies, these A7s are 'unashamed' because they come with nearly 450 lb-ft of torque. It will very likely demolish your friend's 2002 Mustang GT in the straight away. With a 0-to-60 mph time of just 5.5 seconds, it can make a quarter mile from standing in 13.3 seconds at 105 mph. This definitely isn't grandpa's stinky smelly diesel. This Audi is all business. It's comfortable, fuel-efficient and very fast. If you've got the cash to splurge, there are several for sale on Autotrader right now. Go blaze the listings, and if you buy one, go light up the track!
As you can see, with my list of four cars we get progressively newer in year models, and you can see nothing but greater and greater improvements — not only in terms of fuel economy, but also in drivability and power. This is the future of diesel cars: clean, efficient and very fast. As Americans, we just have to let the past stay in the past and catch up with the world's love of diesel-powered vehicles. Find an Audi A7 for sale
MORE FROM OVERSTEER
Video | The Third Row in the Lexus RX 350 L Is Impossibly Small
5 Mercedes-Benz Wagons For Any Budget
Autotrader Find: 1981 Dodge Ramcharger With 8,088 Miles