Spanning four decades and six presidential administrations with millions of units sold, the Ford Panther platform is the longest-living American car ever made — and one of the most iconic. Models such as the Crown Victoria and the Lincoln Town Car once sat on every corner and were the ideal choice for police cruisers, taxi fleets and limousines — but after production ceased in 2011, aging examples of the last American land yacht have become more scarce. Still, there's plenty of great examples currently for sale on Autotrader, and the variety of models I've assembled below show the versatility of this great platform.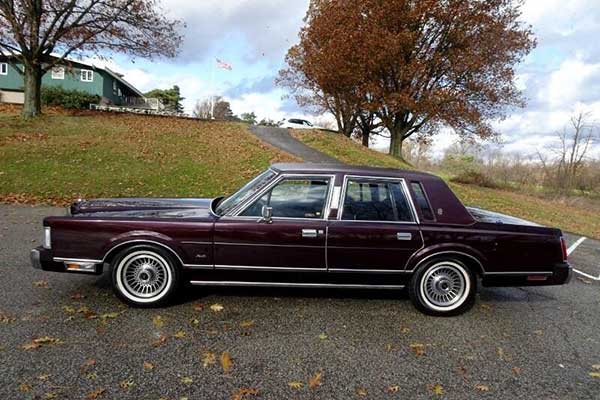 The first iteration of the Panther platform really hit its stride in the mid 1980's with the Lincoln Town Car. Using the same solid 5.0 HO engine found in the Fox Body Mustang, this setup established the Panther platform as a solid, reliable choice with decent performance at the time. Its ease of maintenance and sturdy perimeter frame construction earned a "built to last" reputation. With only 45,000 miles on the odometer, this triple maroon colored Town Car looks to be one of the nicest examples still in existence, and the pillow-top velour seats look as inviting as a La-Z Boy recliner. Find a Lincoln Town Car for sale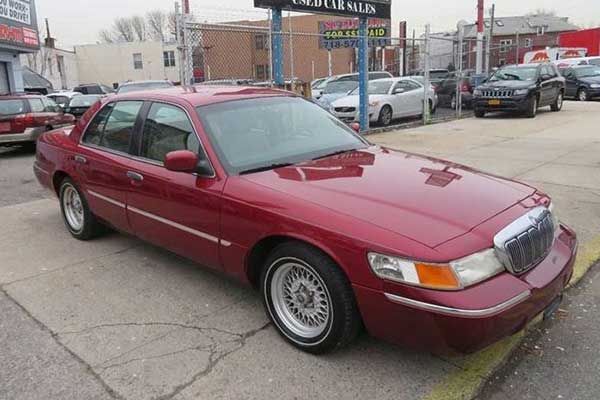 2002 Mercury Grand Marquis LS: $4397
I'm on a bit of a burgundy kick here, but the options on this final year of the second generation of Panther vehicles has me drooling. Not only does this have the fully equipped LS trim with the premium package, but it also has the mesh alloy wheels, which might indicate that it has the HPP package, too. This gave civilian Panthers a performance boost similar to the Police interceptor models, with dual exhaust and different rear axle gearing. With only 53,000 miles and a Carfax that certifies that it only had one owner, this Grand Marquis looks to be quite the bargain at only $4,300. Find a Mercury Grand Marquis for sale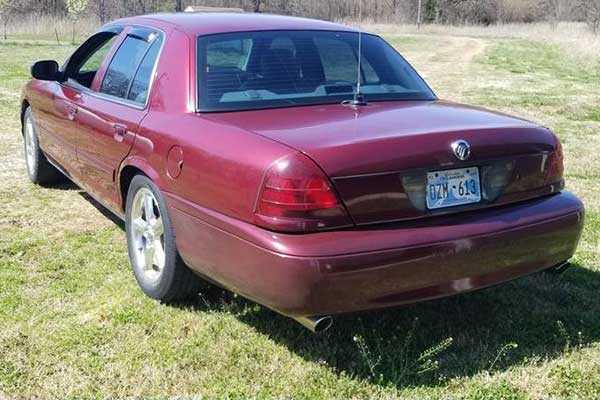 2004 Mercury Marauder: $20,000
This is the last maroon Panther on my list, I promise. But of all the models built on the Platform, this is probably the most interesting. The Marauder was built for two model years as a high-performance variant of the Grand Marquis. In addition to benefiting from upgrades with the third and final revision of the Panther in 2003, numerous other performance improvements were made throughout the car. The best addition, though, was the all-aluminum 32-valve 4.6-liter V8, which was shared with other Ford hot rods of the era — such as the Mustang Mach 1 and the Cobra. With only 20,000 miles on the odometer and its unusual color, I imagine this Marauder located in McCloud, Oklahoma, could find itself getting swooped up by a collector. Find a Mercury Maruader for sale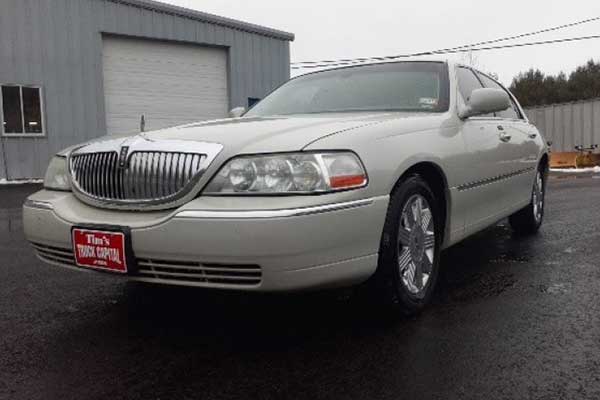 2005 Lincoln Town Car Signature Limited: $1850
This Town Car boasts the highest trim level available in 2005 and was one of the first years to be offered with options such as GPS Navigation and a THX sound system. But the most impressive part of this example is the odometer reading of 435,000 miles! This is hardly unusual to find on a Town Car, as many were used in livery service and didn't seem to mind racking up huge mileage. There are currently several examples on Autotrader with over 400,000, and I've personally seen cars listed with over 700,000 miles. It's rare to see a non-black example that's traveled nearly enough to reach the moon and back, though, and especially a higher trim model like this one. Find a Lincoln Town Car for sale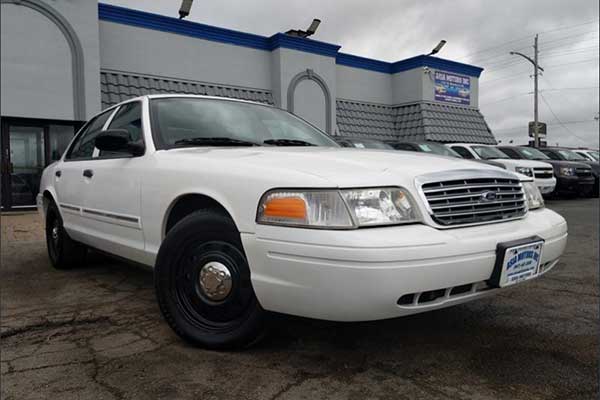 2011 Ford Crown Victoria Police Interceptor: $15995
Hailing from the final year of production of the Panther, many law enforcement agencies ordered surplus of Police Interceptor Crown Victoria models to last them for the next decade. Departments have since struggled to find a viable replacement for the rigorous duty of police work, which is also why so many are still in service. It appears that this Interceptor, though, was rat-holed away and barely used, as it has only 12,000 miles on the odometer. The selling dealer, which appears to specialize in ex-government vehicles, has several other low-mileage examples to choose from.
While there still is a vast supply of Panther cars available — even as the newest examples approach 10 years of age, and even with their legendary reputation for longevity — I doubt this will last forever. What is your favorite Panther platform listed currently on Autotrader? Search and list the link in the comments below! Find a Ford Crown Victoria for sale
MORE FROM OVERSTEER
The Suzuki Equator RMZ-4 Was an Off-Road Truck Named After a Dirt Bike
5 Ridiculously Cheap V12 Cars for Sale on Autotrader
Autotrader Find: 2003 Volkswagen Passat W8 Manual With a New Engine