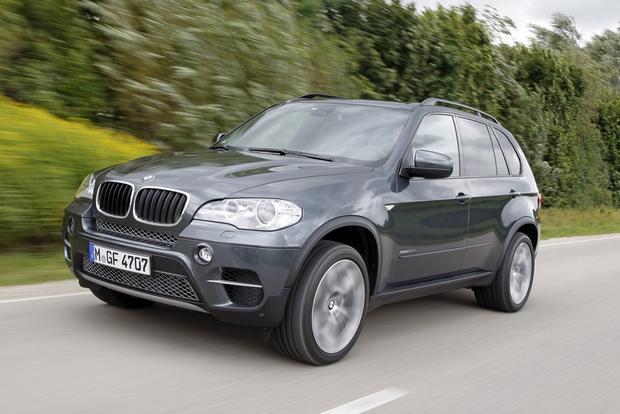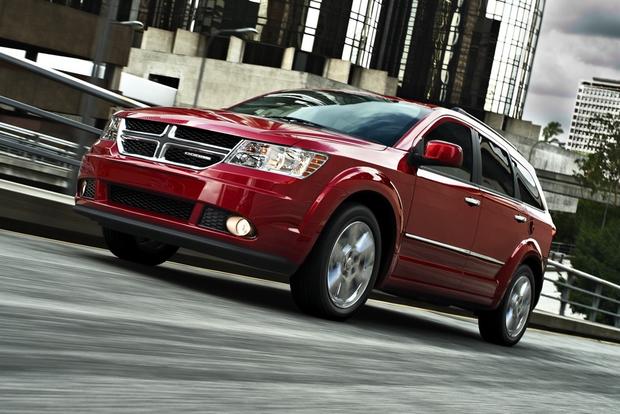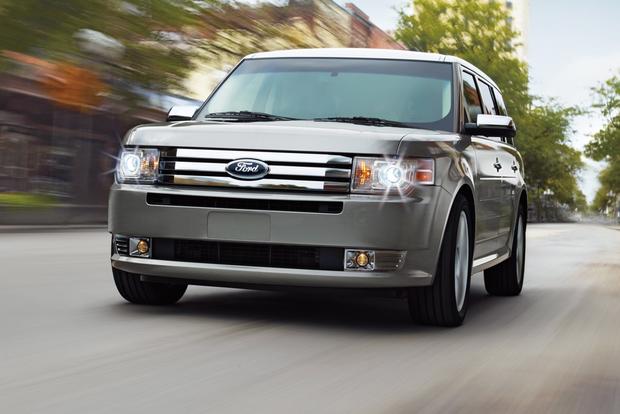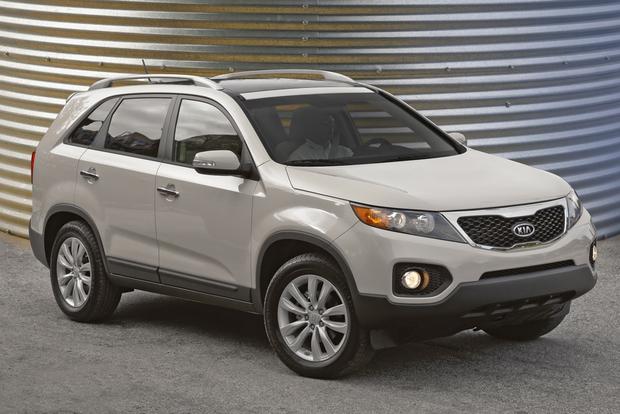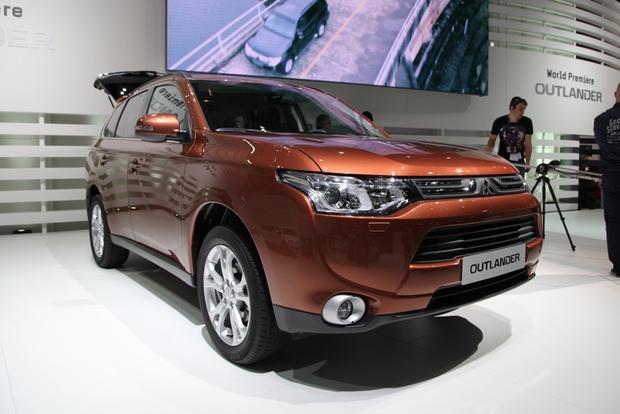 Mother's Day is a good reminder to keep Mom in mind when it's time to replace the family car. What do moms like? Well, moms are a diverse group with a variety of styles and needs. Our list presents six sassy cars in a range of sizes and price points, all designed to suit Mom. Still, we chose vehicles that Dad can enjoy, too. So when Mom's tired of driving, she can send Dad out to run the errands (and he'll gladly do it).
BMW X5
It isn't cheap, but the BMW X5 does family duty like nothing else on the road, with functionality and poise. An optional third row means Mom and Dad can ditch the minivan in favor of a tougher SUV look. Besides, load up a typical minivan with the features mom needs and the ones dad wants and you're likely in the $40,000 range anyway. The xDrive35i is the bargain of the bunch at about $48,000, but dad may like the 400-horsepower V8 in the xDrive50i. Split the difference with the powerful and efficient diesel xDrive35d - it offers the best EPA-estimated fuel economy of the bunch at 19 mpg city and 26 mpg highway.
Dodge Journey
The Dodge Journey works like a minivan but drives more like a sporty sedan. The Journey's tough look hides an amazingly practical interior that can be ordered with a third row of seating, integrated second row booster seats and rear seat entertainment. Four-cylinder and V6 engines are available, as is all-wheel drive. An optional Garmin navigation system means dad will never have to ask for directions again.
Ford Flex
With the Flex, Ford has essentially created the anti-minivan. It still has seating for seven, but looks nothing like those boxy grocery-getters with the sliding doors. The retro-surf-wagon styling means you can roll up to the elementary school curb with pride. The kids might even think it's cool. The turbocharged EcoBoost version delivers a V8-like 365 horsepower without a big fuel economy penalty, but the Flex has plenty of ponies under the hood even with the base non-turbo V6.
Honda Odyssey
Yes, it's a minivan so mom might not like it. But this minivan has such a slick look and so many innovative features it feels more like a luxury crossover. On the safety front, a three-view rear parking camera means no guesswork when backing up. Inside, there's an available widescreen DVD player with split view, allowing two programs to play side-by-side. Even an HDMI input is available, allowing on-the-road gaming or instant playback of those high-definition vacation videos. The Honda Odyssey also has remarkably athletic handling and a smooth, quiet ride to match its luxurious interior feel.
Kia Sorento
Although the Kia Sorento sports three-row seating for seven passengers, the compact crossover looks nothing like a family car, instead sporting a fresh and hip exterior design. The handling is crisp, acceleration from the available V6 is more than adequate and even with every option you can think of the price barely cracks the $30,000 mark. Standard equipment is a grade above the expected, including 17-inch alloy wheels and heated, body-colored side mirrors with integrated LED turn signals.
Mitsubishi Outlander
It does what a family friendly crossover SUV should do, but with a little extra dose of attitude. Although the Mitsubishi Outlander is small compared to other vehicles on the list, the SE and GT models do include a third-row seat. Dad will like the GT's all-wheel drive and 3-liter V6 that makes 230 horsepower. The V6 is connected to a six-speed automatic transmission that features a manual shift function. A base four-cylinder Outlander starts at about $23,000 while the more powerful V6 GT comes in just a little over $26,000. The more economical front-wheel drive four-cylinder is rated at 28 mpg highway.
Find a Mitsubishi Outlander for sale
It might be true that moms don't generally drive the most exciting cars on the road. While our choices for sassy mom cars don't represent the pinnacle of automotive performance, they certainly offer style in addition to substance, and that's a combination that might just put a smile on Mom's face. The whole family knows Mom deserves that.