Top Cars
7 Family Cars That Won't Embarrass Your Teen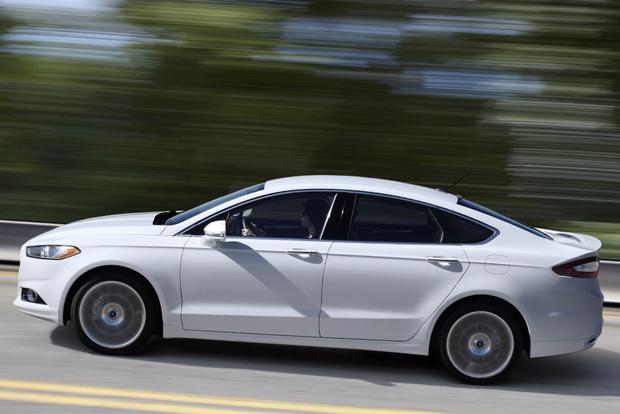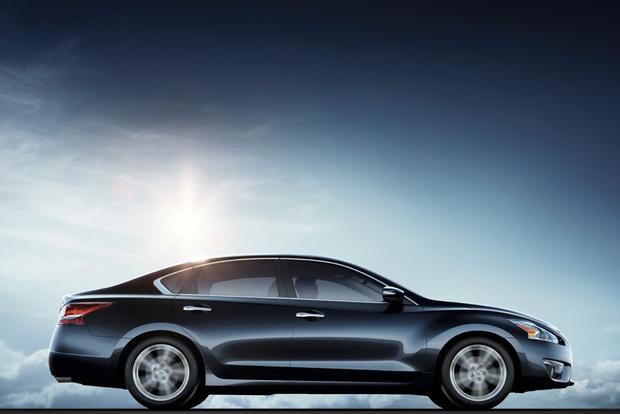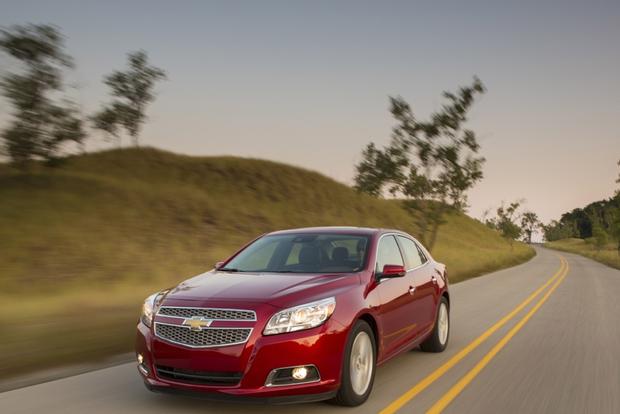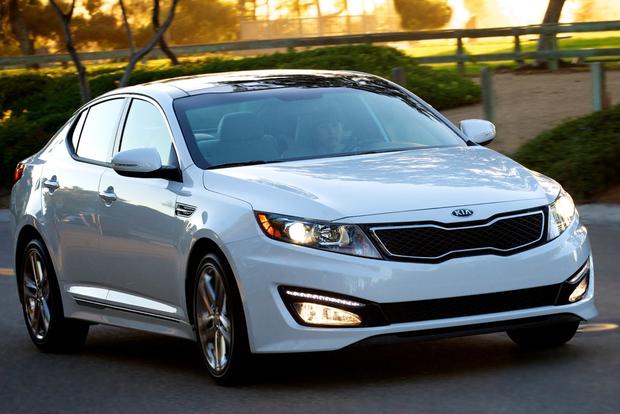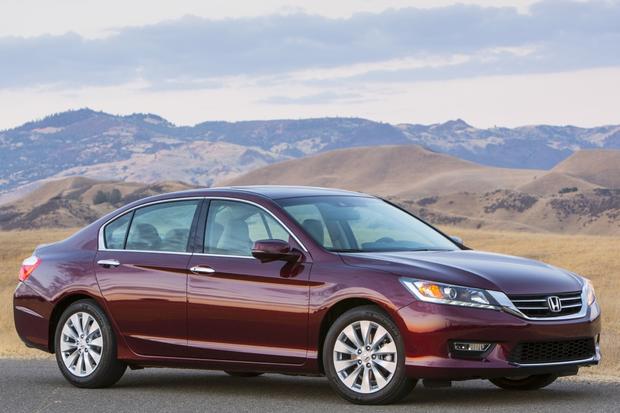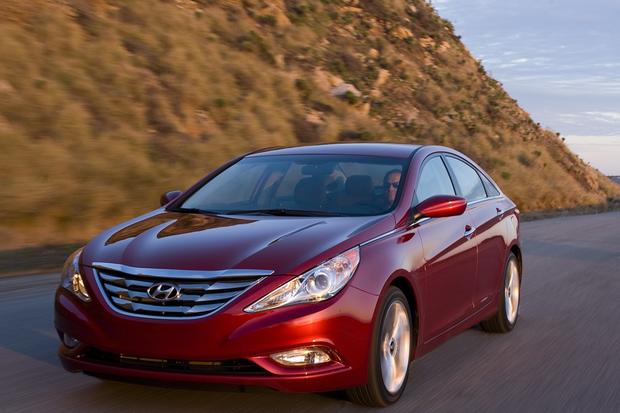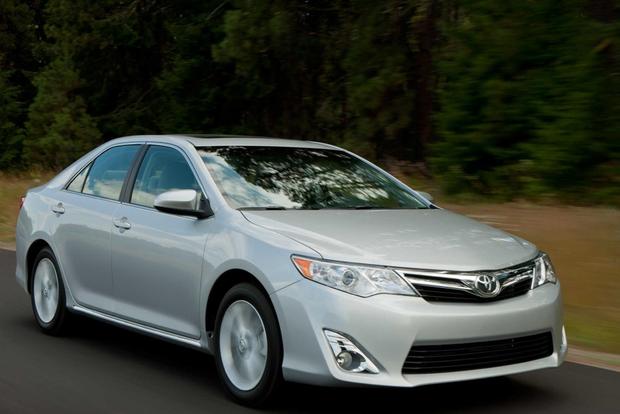 Picking the top family cars for 2013 depends on which member of the family you ask. Today, everyone seems to have an opinion on everything. So why would it be any different for the family hauler? Fuel economy, rear-seat legroom, technology, trunk space, safety and comfort are just the tip of the iceberg in what matters most to different family members.
Your family may be different, but, in our experience, it's the teenager who is the most vocal and persistent in itemizing gripes when the family's new 4-door sedan doesn't pass the smell test. With that in mind, we've sifted through the most popular family sedans and picked seven with at least one feature that will appeal to that hard-to-please teen in your family.
Because we are convinced a family hauler must be safe and reliable, each of our picks received the highest Insurance Institute for Highway Safety (IIHS) crash test score of Good in frontal, side-impact and roof-strength tests. Each is also an IIHS Top Safety Pick. We believe most families are budget-minded, too; so, they all have at least one version with an engine/automatic transmission combination that delivers Environmental Protection Agency (EPA) fuel economy estimates of 26 miles per gallon or better in combined city and highway driving. Here are our seven picks, in no particular order.
Nissan Altima
Nothing seems to win teens over more quickly than telling them that something is the latest and greatest. As Altimas go, the 2013 is both. Nissan totally redesigned it this year. Pricing begins at $21,760. With its base 182-horsepower 2.5-liter inline 4-cylinder engine and CVT transmission, it delivers the best fuel economy of our picks: 31 mpg in combined city/highway driving. The engine upgrade is a 270-hp 3.5-liter V6.
Expect the shotgun seating position to be hotly contested. Nissan co-engineered the front bucket seats with NASA to make them more comfortable for extended cruising.
Available technologies that will appeal to your teen are an iPod interface for the audio system and Pandora functionality.
Honda Accord
Your teen will like being able to brag about the relevancy of your new Accord, because Honda totally redesigned it with all the most up-to-date technology. Depending on which of the Accord's many trim levels you choose, teen-dazzling technology might include an iPod interface for the audio system, Pandora functionality and HondaLink with its smartphone app integration.
Your teen probably won't care that, among our picks, the Accord scored highest (90 out of a possible 100) in the battery of tests that Consumer Reports performs -- evaluating reliability, cost of ownership and safety -- but it'll give you something to brag about.
Pricing begins at $21,680 for the base model with a 185-hp 2.4-liter inline 4-cylinder engine mated to a CVT. A 278-hp 3.5-liter V6 is the engine upgrade.
Ford Fusion
Ford updated the Fusion with a total redesign for 2013, and they took the opportunity to toss in the MyFord Touch electronics interface as standard equipment on the top-end Titanium edition. It's also available as an option on the mid-level SE. Despite some reliability issues -- it's based in Microsoft, after all -- it's the sort of technology that will interest teens to the point where they'll even put down their smartphones for a minute or two. It incorporates Bluetooth, Wi-Fi, hot spot connectivity, voice recognition, an integrated hard drive and the ability to connect to smartphones and personal media players.
Although the base Fusion S is $21,700, you'll have to pony up $23,720 for the SE and then another $1,000 for the Technology Package with MyFord Touch. The base engine across all three trims is a 175-hp 2.5-liter inline 4-cylinder mated to a 6-speed automatic transmission. Two different turbocharged 4-cylinder engines are available.
Toyota Camry
No doubt about it, you will like your Toyota Camry far more than your teen will. His or her eyes will glaze over as you regale your teen with facts about its reliability and low cost of ownership. However, if your teen is one of those who seems to be all knees and elbows, he or she will appreciate the generous rear-seat legroom (the most among our picks) that the Camry provides. It has three more inches of legroom in the backseat than the Mercedes-Benz E-Class.
Even in its $22,235 base L trim, the Camry comes with the technology features that teens expect, such as Bluetooth connectivity, satellite radio, HD radio and an iPod interface. Available add-ons include voice recognition, as well as Toyota's Entune Web and smartphone integration.
Providing the power in the two less pricey Camry trims is a 178-hp 2.5-liter 4-cylinder engine bolted to a 6-speed automatic transmission. The engine upgrade -- standard in the two upper trim levels -- is a 268-hp 3.5-liter V6.
Hyundai Sonata
Unless your teen plays the tuba or needs to transport a couple of months worth of dirty clothes home from college, he or she probably won't care that the Hyundai Sonata has the most trunk space among our picks. A cubic foot is about the size of a basketball. Nearly 16 and a half of them will fit in the Sonata's trunk.
What will appeal to most teens is the Sonata's coupe-like exterior styling, and that even the base $20,995 GLS (the lowest base price on our list) comes with Bluetooth connectivity, satellite radio and an iPod interface. Among the standard features available upon moving up through the three trim levels are HD radio and an Infinity speaker system.
Powering the GLS is a 2.4-liter inline 4-cylinder engine that delivers its 198 hp to the wheels via a 6-speed automatic transmission. A more aggressive 274-hp 2-liter turbocharged 4-cylinder engine is available in the more expensive versions.
Chevrolet Malibu
Although your teen may appreciate the fact that Chevrolet completely redesigned the Malibu for 2013, he or she will probably be impressed that even in its $21,995 base LS trim the Malibu features Bluetooth connectivity, satellite radio and an infotainment touchscreen. Moving up through the trim levels adds such teen-desired goodies as MyLink smartphone integration, voice recognition, Pandora functionality, a Pioneer-infused 9-speaker premium audio system and an iPod interface.
Delivering 197 hp, the base engine is a 2.5-liter inline 4-cylinder that uses a 6-speed automatic transmission to usher output to the front wheels. Top trim levels are available with a 259-hp 2-liter turbocharged 4-cylinder. There is also a mild-hybrid Eco version with a 2.4-liter 4-cylinder engine and electric motor.
Kia Optima
Arguably boasting the most stylized exterior design of our picks, the Kia Optima doesn't get lost in today's crowd of family sedans. Your teen should like that because of the Optima's value pricing (the base LX retails at $21,200), there will be more cash left over for teen must-haves, such as $150 sneakers and the latest smartphone.
Every Optima comes with teen hot-button features, such as Bluetooth connectivity, satellite radio and an iPod interface. Upgrades are available, too, such as HD radio and Kia's UVO media interface with voice recognition.
Offering the most ponies among the base engines of our picks, the Optima comes with a 200-hp 2.4-liter inline 4-cylinder engine. A 6-speed automatic transmission delivers engine output to the front wheels. The top-end SX model has a 274-hp 2-liter turbocharged 4-cylinder.
What it means to you: You probably won't please your teenager with any family hauler, but you may be able to keep the gripes to a minimum by choosing one of our top family cars.