Fast & Furious Cars
Finding a fast car, a sports car or an exotic car is easy using our extensive information and helpful tools.
More Car Information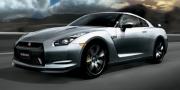 If you are looking for a car or truck from the movie
Fast & Furious 4
, AutoTrader.com can help you find a vehicle to indulge your desire for exciting speed and performance.
Interested in cars for off-roading or tuner cars you can customize? Take a look at some videos from the
Specialty Equipment Marketing Association (SEMA) Show in Las Vegas
. Or get details on the models you've seen in movies with our
Model Information Center
search.
Here are some cars you might want to check out:
Subaru Impreza
,
Nissan GT-R
,
Acura NSX
,
Honda Civic Si
, and the
Chevrolet Camaro
.
Classic cars, sports cars, exotic cars, too — you can find all these vehicles listed on AutoTrader.com. To locate a specific car in your area, use our
Find Your Car
tool.
Articles About Fast Cars and Performance Cars
Next Steps to Find Fast Cars and Performance Cars