A few weekends ago, I loaded a 2021 Ford Ranger Lariat Tremor with three friends, a bike rack with all of our mountain bikes, and a bed full of camping gear and headed to the North Fruita Desert for a weekend of mountain biking.
In the months prior to this, I'd been paying closer attention to towing and payload figures when evaluating midsize trucks, and I'd come to a conclusion: If you're going to unknowingly exceed the payload limit on one of these midsize trucks, at least while partaking in a recreational activity, it's going to be on a mountain biking trip with three additional people riding along in the truck with you. Given that that's just what was on the agenda this weekend, I decided to test that theory with the hopes of answering the question: Just how likely are you to overload a midsize pickup truck?
Six midsize pickups are currently on the market. Since a mountain biking trip would be categorized as an "adventure" application, rather than a work one, we'll look at each truck in 4x4 crew cab short-bed form in its mainstream off-road-leaning trim level. Dive into the advertised numbers, and the truck with the lowest payload happens to be the best-selling Toyota Tacoma TRD Off-Road, which offers a measly 1,155 pounds when fitted with an automatic transmission, at least according to the specifications table on the Toyota website. The truck with the most payload capacity? A Ranger FX4, which has an impressive 1,560 pounds, or 1,430 if you opt for the higher-performance Tremor package.
My suspicion was that this trip, which most people would take in any midsize truck without thinking twice, would potentially expose just how different some midsize trucks are from one another when it comes to capability, and that the spread in payload capacities among the midsize truck segment would deem some seemingly capable midsize trucks inappropriate for this kind of trip.
First though, here's a rough list of everything we brought with us, which serves as a stark realization of how quickly your load exceeds 1,000 pounds when you start to add everything up. We probably should've just stopped at a weigh station after packing up, but given that I was unsure whether any would be accessible on our route south, I instead had us weigh EVERYTHING on my bathroom scale before tossing it in the truck.
The bathroom scale method also allowed for more transparency regarding which items came with the biggest weight penalties. Let's take a look at the data.
People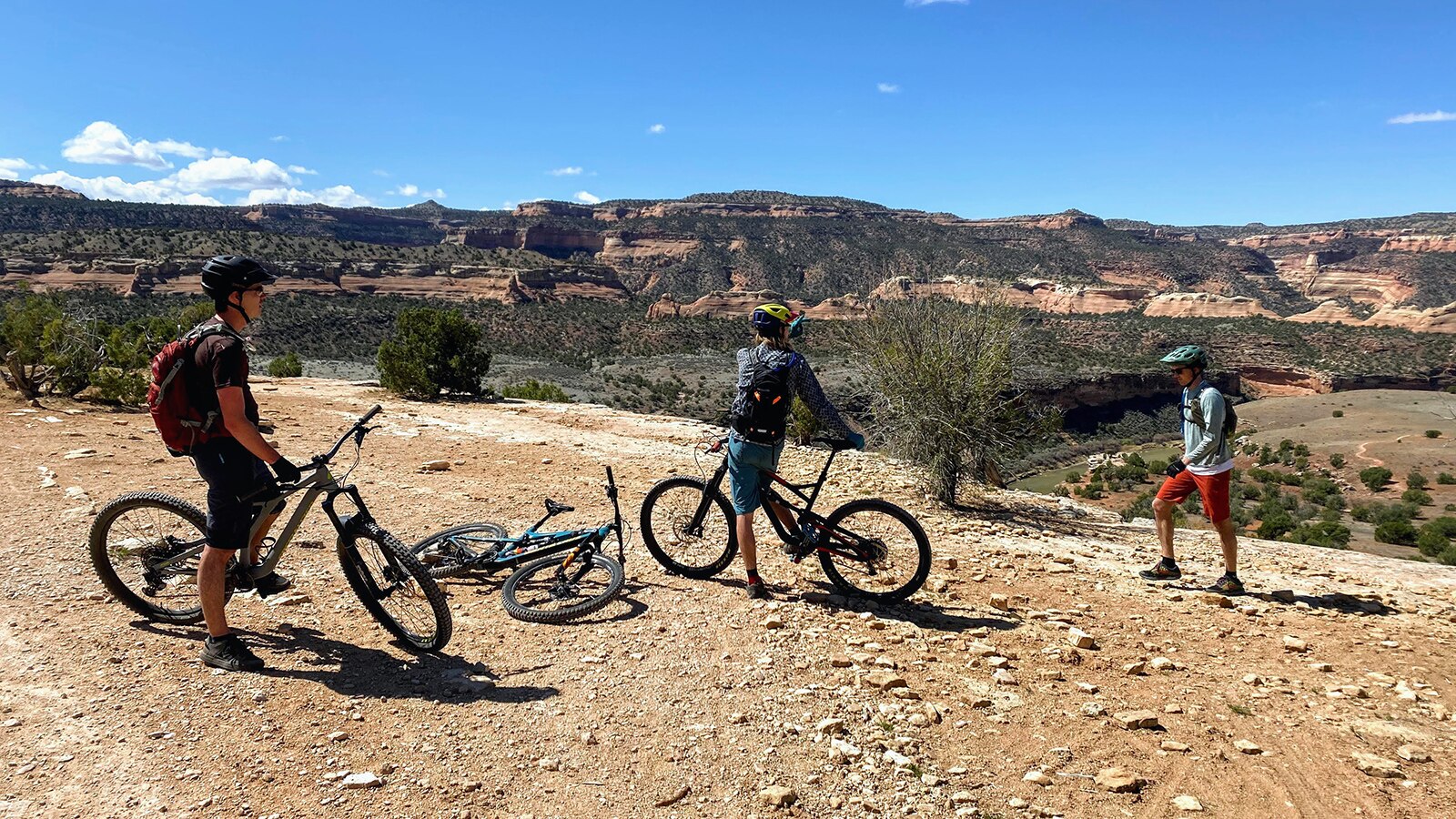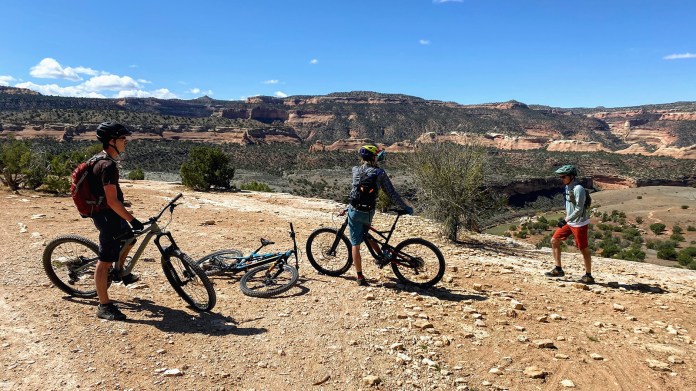 As I already mentioned, this trip involved three friends and me. Our combined weights came in at 641 pounds, or an average of 160.25 pounds each. Keep in mind, this is significantly lower than the weight of the average American male age 20 or older, which is 199.8 pounds, according to the CDC. So statistically speaking, we had an advantage right off the bat.
Bikes and Bike Rack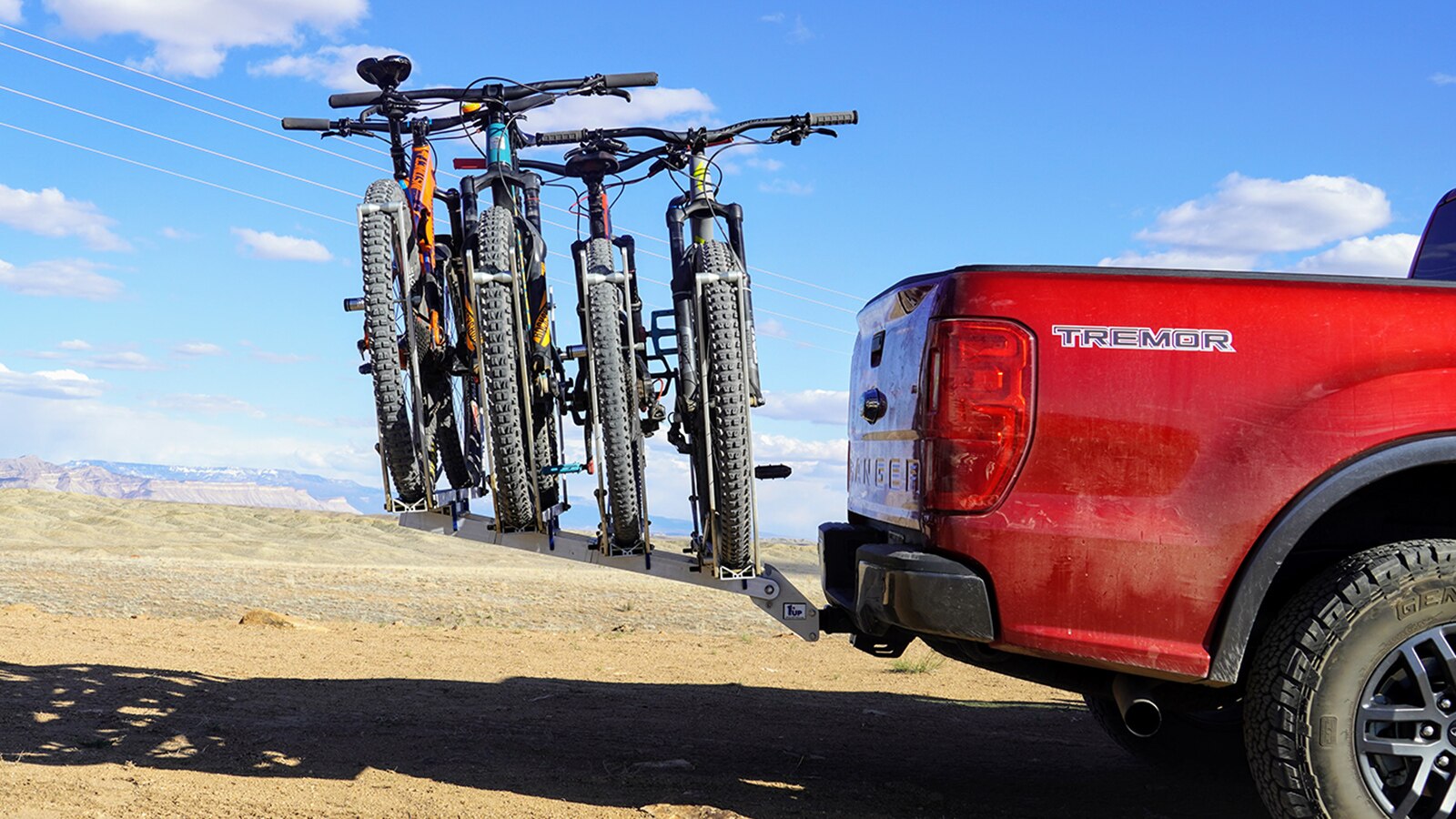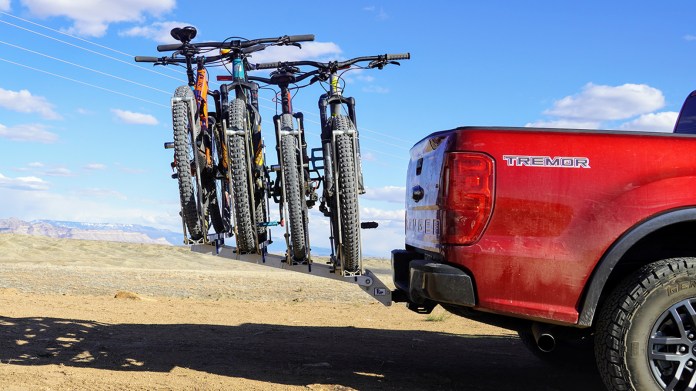 Each bike was a modern full-suspension mountain bike. Two had carbon fiber frames, while the other two were aluminum. One had 27.5-inch wheels, while the other three were 29ers. The weights of all four bikes came at between 27.5 and 31.0 pounds. The total weight of the bikes was 117 pounds, for an average of 29.25 pounds per bike.
The rack we used was a US-made 1up Super Duty Double with two extensions, which enabled it to carry all four bikes. Wisconsin-based 1up makes the best bike racks on the market; the Super Duty is rated for heavy-duty off-road use, as it comes standard with a no-wobble hitch adapter and comes off the rear of the vehicle at a departure-friendly upward-sloping angle. It's also made of aluminum and is, therefore, lighter than more mainstream options from companies like Thule and Yakima. When factoring in hardware and locks, the total weight of the rack came in at about 87 pounds.
Refrigerator and Power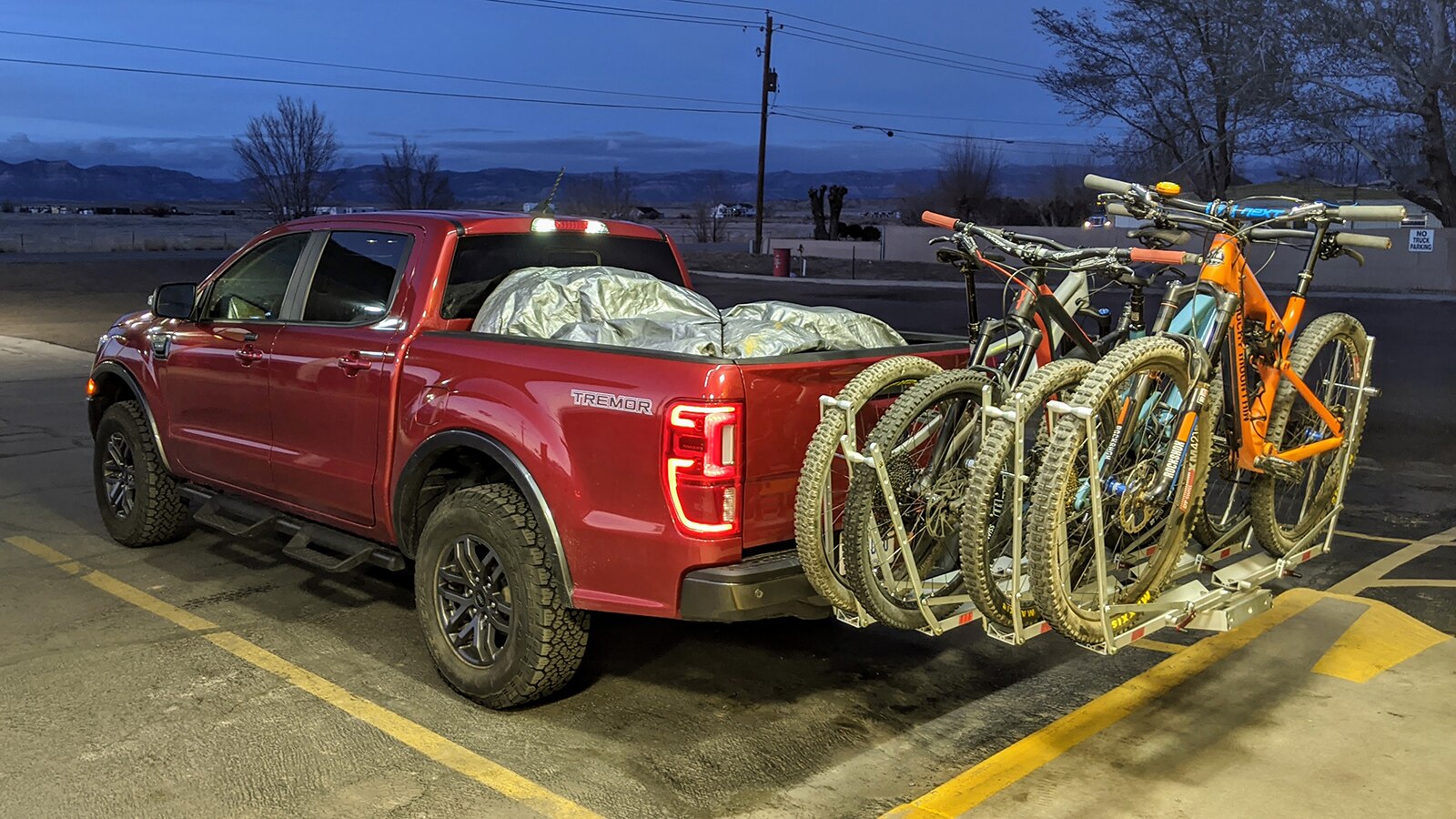 Instead of two coolers filled with ice, we brought along my Dometic CFX3 75DZ portable refrigerator. It comes with two separate cooling compartments that together make for a capacity of 65 liters. Empty weight of the fridge came in at 55.5 pounds according to my scale, which works out to about the same weight as two ice-filled coolers, if not less.
To power the fridge and provide some juice to our devices at camp, we also brought a Goal Zero Yeti 500X portable lithium-ion battery, which added 12.4 pounds.
Water
A 7-gallon Aqua-Tainer filled to the brim tipped the scale at 60 pounds.
Firewood
We brought with us two bundles of firewood that weighed about 14.5 pounds apiece, for a total weight of 29 pounds.
Gear and Food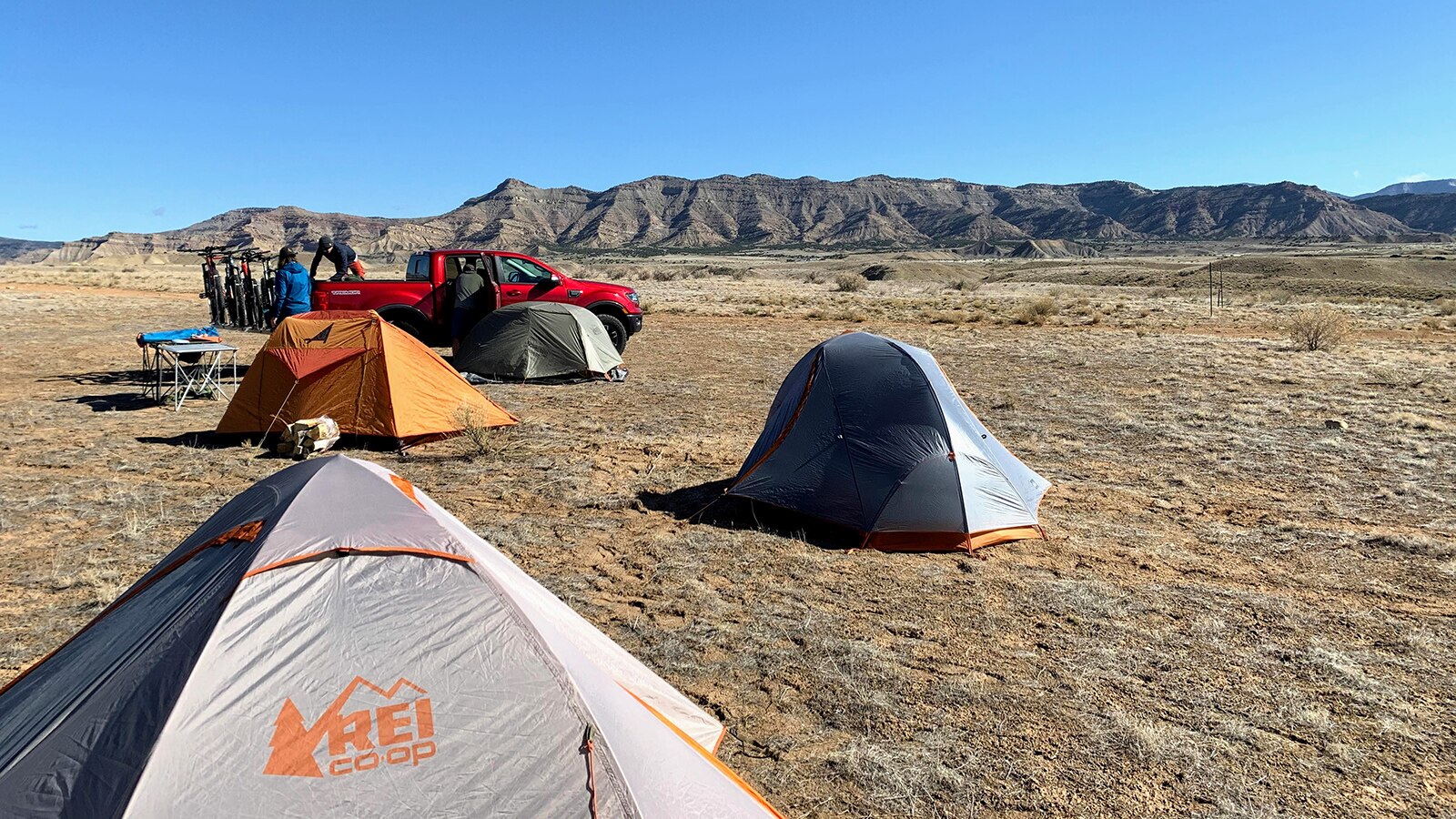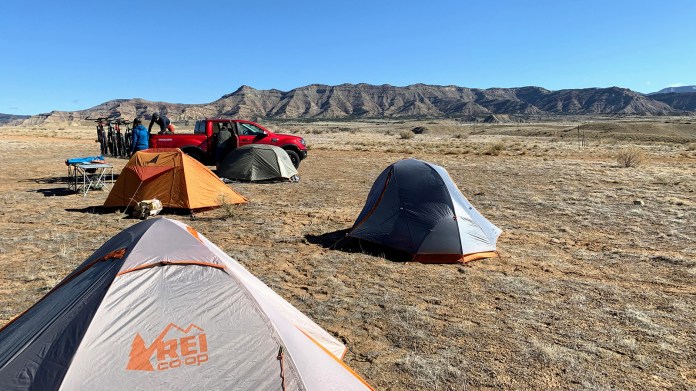 We lumped everything else into this category. "Gear and Food" consisted of a duffel bag, tent, sleeping bag, sleeping pad, pillow, and chair for each of us, plus two camping tables, a Coleman two-burner stove, and a few boxes of camping odds and ends. Food, snacks, and beverages fell into this category as well, as did all of our mountain biking packs, helmets, gloves, and a little bike toolbox. This all rolled up to 365 pounds, or 91.25 pounds per person.
Takeaways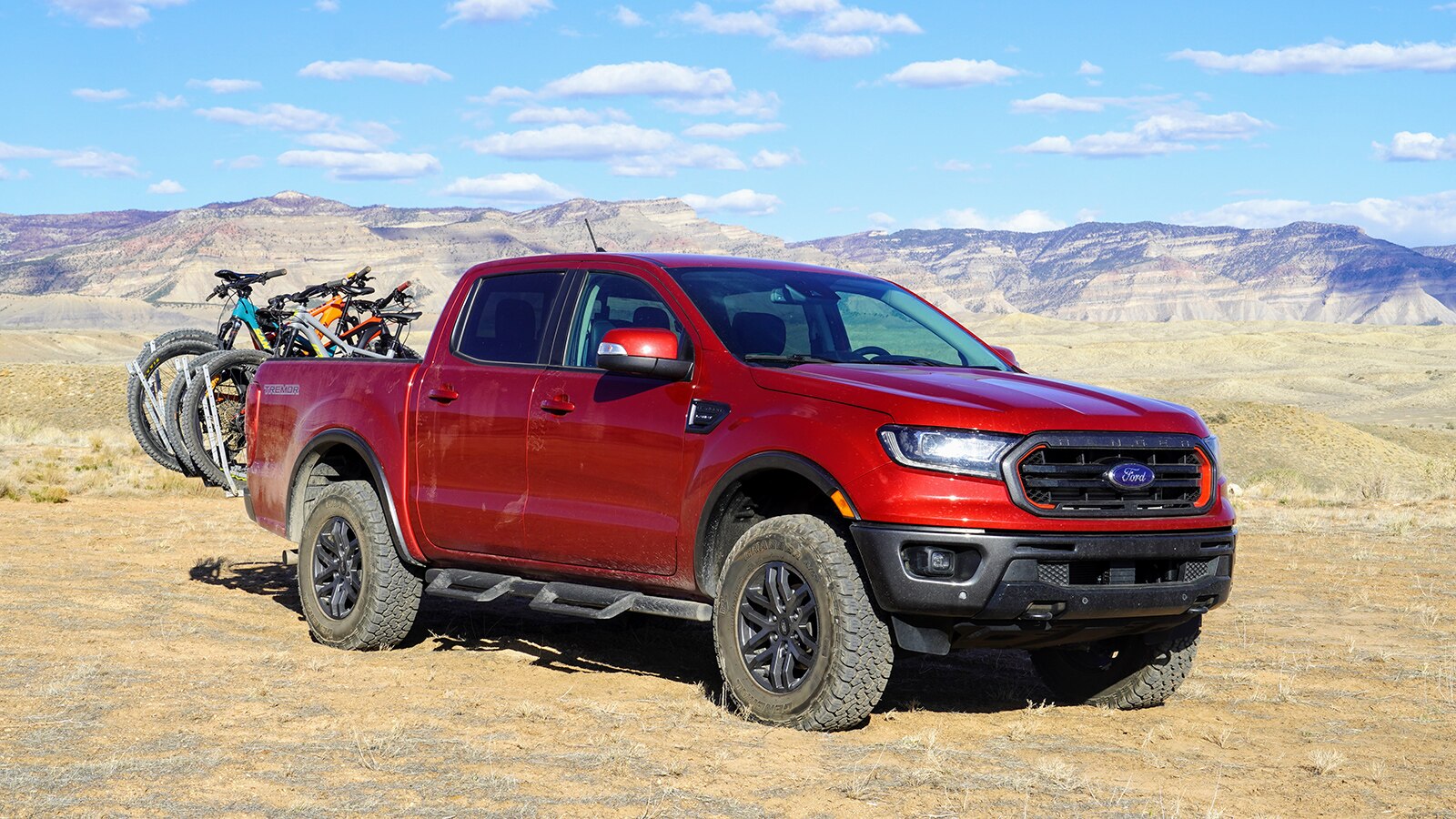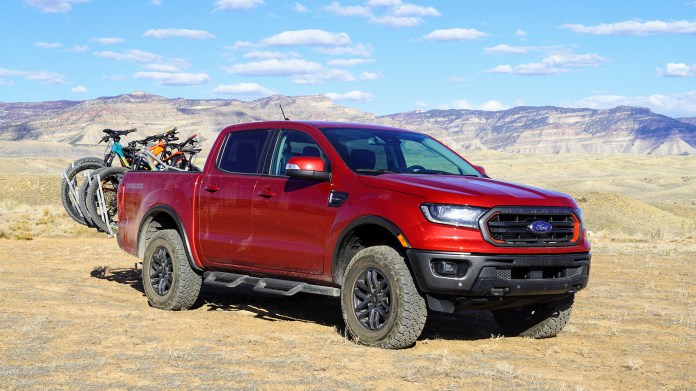 Altogether, as we pulled out of my driveway, the Ranger Tremor was loaded down with 1,367 pounds of people, biking equipment, and camping gear; just 63 pounds shy of its manufacturer-stated 1,430-pound payload capacity. That's not a lot of room for error. So what's this tell us?
First, while it can be easy to ignore things like towing and payload when picking out a midsize truck, this experience shows that the Ford Ranger's class-leading figures in these categories make it an inherently more useful vehicle than some of its competitors.
The Toyota Tacoma TRD Off-Road is probably the midsize truck most commonly associated with these kinds of activities, but on this particular trip, the Tacoma wouldn't have been up to the task. The Tire and Load Information sticker in its door jamb states a payload capacity of only 950 pounds! That's 205 pounds less than Toyota advertises. And for the record, this is the metric you should go by. According to Toyota, this discrepancy is due to the weight capacity of the Tacoma's tires. But either way, the Tacoma is at a massive disadvantage here.
How would other trucks have performed? Well, many trims of the Chevrolet Colorado and GMC Canyon are advertised as having close to 1,500 pounds of payload or more, and therefore would've had plenty of capacity to spare. The exception? The V6 Colorado ZR2, which is advertised as having 1,250 pounds, and shows 1,255 on its door jamb.
Moving on to the Jeep Gladiator, and it appears that only the Sport trim would've been up to the task, and even then, it appears it would've required either the max tow package or, surprisingly, the 6-speed manual transmission.
The big surprise here is the Honda Ridgeline, which is often incorrectly viewed as being too light-duty for real truck tasks. That criticism flies out the window though when you consider that at a minimum, the Ridgeline is advertised as having 1509 pounds of payload capacity; well above the weight of our load here.
We don't yet have payload information for the new 2022 Nissan Frontier, but given that it rides on the same platform and uses the same powertrain as the 2021 Frontier, not to mention how content Nissan seems to be in benchmarking against only the Tacoma, we aren't holding our breath that it would've been within its limits on this trip.
Conclusion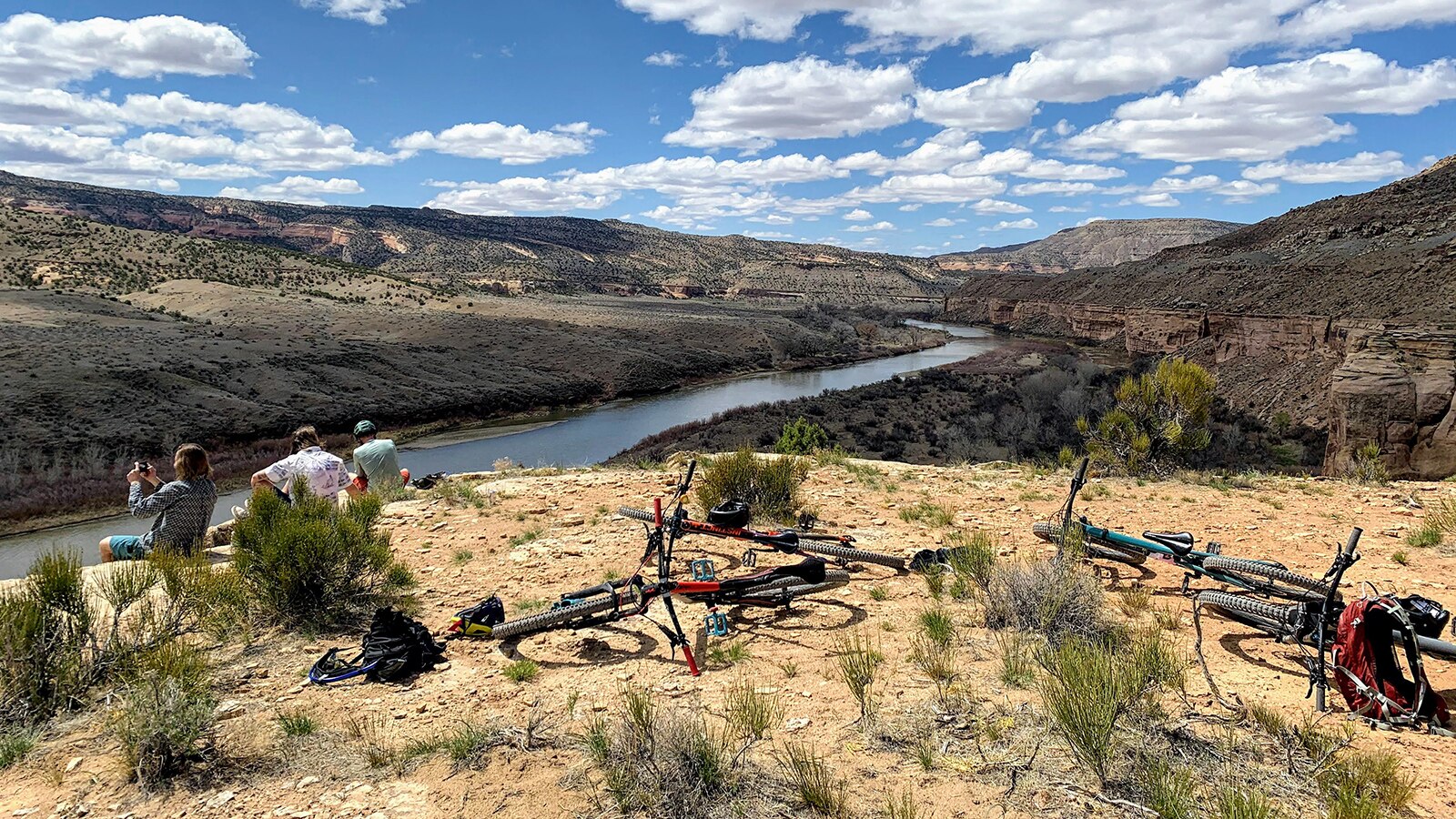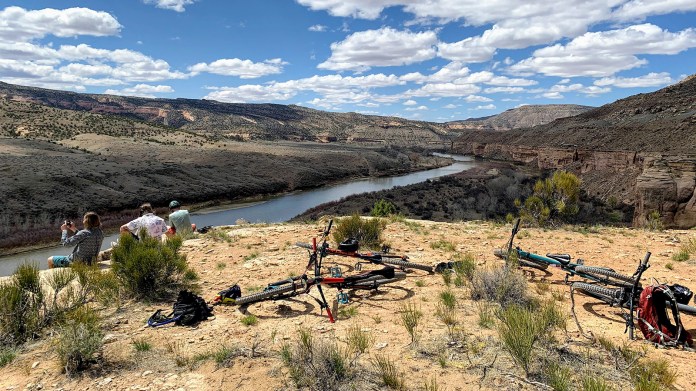 I get the impression that most people see maximum payload figures as these overly generous and theoretical numbers that are unlikely to come into play in day-to-day use. I know I had, until I started digging deeper. But while this is the case most of the time – the majority of activities will typically still leave you with a nice margin of several hundred pounds - this exercise proved that it isn't as hard to overload one of these trucks as you might think. Perhaps the biggest takeaway though, is that all midsize trucks aren't created equally, and ironically, the best-selling midsize truck in the US is the one most ill-fitted for actual truck duties, like taking you and three friends on a mountain bike camping weekend. That's why I was happy to have a Ford Ranger for this trip, which offers more payload than any of its competitors, thus giving buyers more bang-for-their-buck than any other vehicle in this segment.
Chris O'Neill grew up in the rust belt and now lives in the adventure hub of Salt Lake City, Utah. He worked in the auto industry for a while, helping Germans design cars for Americans. Find him on YouTube, Instagram. and Twitter.