Did the 964 rescue the Porsche 911 from the scrap heap?
From our current vantage point, it's hard to imagine the Porsche 911 lineup floundering. But in the late 1980s, Porsche had a problem on its hands. The automaker's lineup featured the V8-powered 928 and the affordable 944, bookending the rear-engine 911. That may seem like an appealing setup, but Porsche (and shoppers) knew the 911 was outdated.
Porsche's asking price for the 911 was at least twice as much as any reasonable rival — Toyota Supra Turbo, Nissan 300ZX Turbo, and Chevrolet Corvette — charged for similar power and performance. Even though the 911 boasted spectacular build quality and iconic styling, it was an increasingly tough buy to justify.
For the 1989 model year, Porsche introduced a thoroughly revamped 911 that represented a quantum leap forward — at least beneath the skin. You had to understand the 911 to see what changes Porsche had made to its most important model.
The new 911, codenamed 964, masked its major tweaks with softer styling retaining the upright round headlights and pronounced front fenders its predecessor had displayed for 25-plus years. Its cabin paired the same exceptional outward visibility with the quirky dashboard design of its ancestor.
Starting at the rear, its flat-6 engine retained air and oil cooling but grew from 3.2 to 3.6 liters. Porsche fitted a rear spoiler that automatically rose out of the engine cover to keep the tail end planted and improve handling at speed. Coil springs replaced torsion bars for a more comfortable ride and big strides in handling. Power steering and anti-lock brakes (ABS) made their first appearance, too.
Sure, its dash may have looked the same, but the 964 featured a complex, sophisticated automatic climate control system that kept the cabin cool or warm when called upon.
Somewhat confusingly, the model launched for 1989 in Carrera 4 form — the 4 denoting a new all-wheel-drive system derived from the 959 supercar. An automatic transmission option soon followed with a manual-style gate to let drivers cycle between gears on their own without a clutch.
While not an immediate hit, the 964-generation 911 has aged beautifully over the three decades since it debuted. Values don't quite match the later 993, with its softer styling and extra power, but the driving experience between the two is comparable. If you're looking for a value in vintage 911s that still offer modern comfort, the 964 may be the best buy.
Here's a look at five of the coolest 1989-1994 911 models on Autotrader.
1. 1990 Porsche 911 Carrera 2 Cabriolet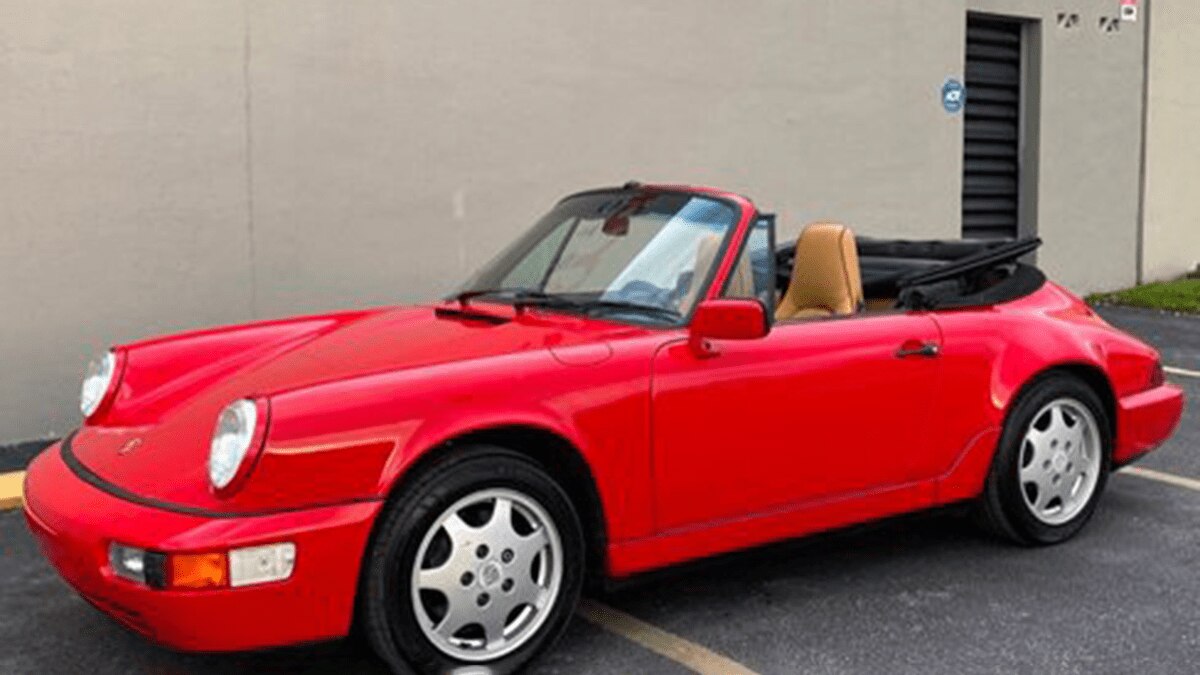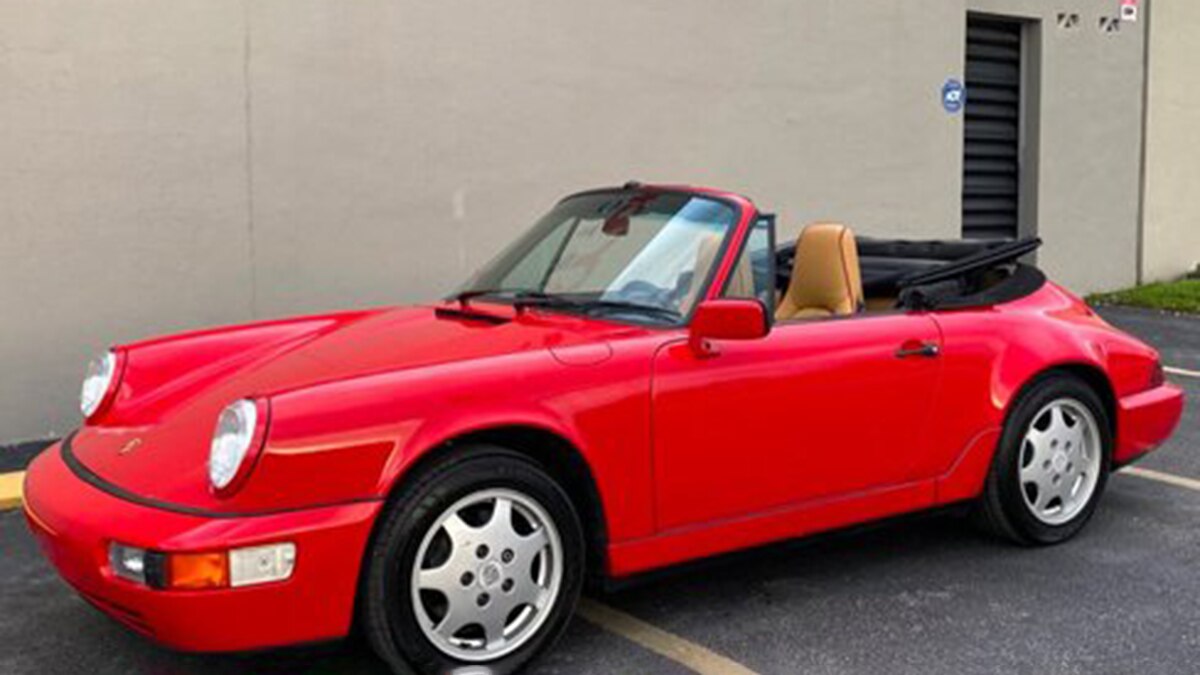 You don't have to spend a fortune to get behind the wheel of a 964-generation 911, as this higher-mileage cabriolet in picture-perfect Guards Red over tan leather (with fun red piping) shows. This one has the relatively rare Tiptronic automatic transmission, which was revolutionary for its manual-style gate that allowed drivers to shuffle through the gears at a tap of the lever.
Offered for just under $50,000 by a dealer in Miami, this 911 has flashy looks paired with the snarl of the flat-six engine, all for just slightly more than you might spend on a new Kia Telluride.
2. 1990 Porsche 911 Targa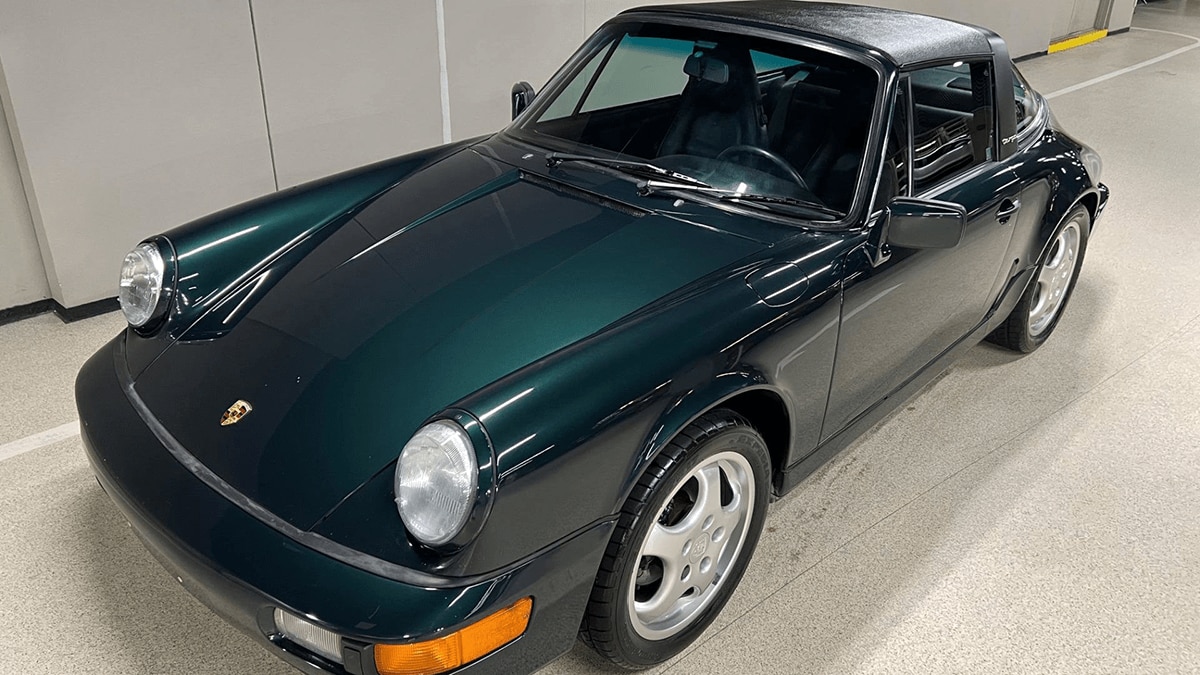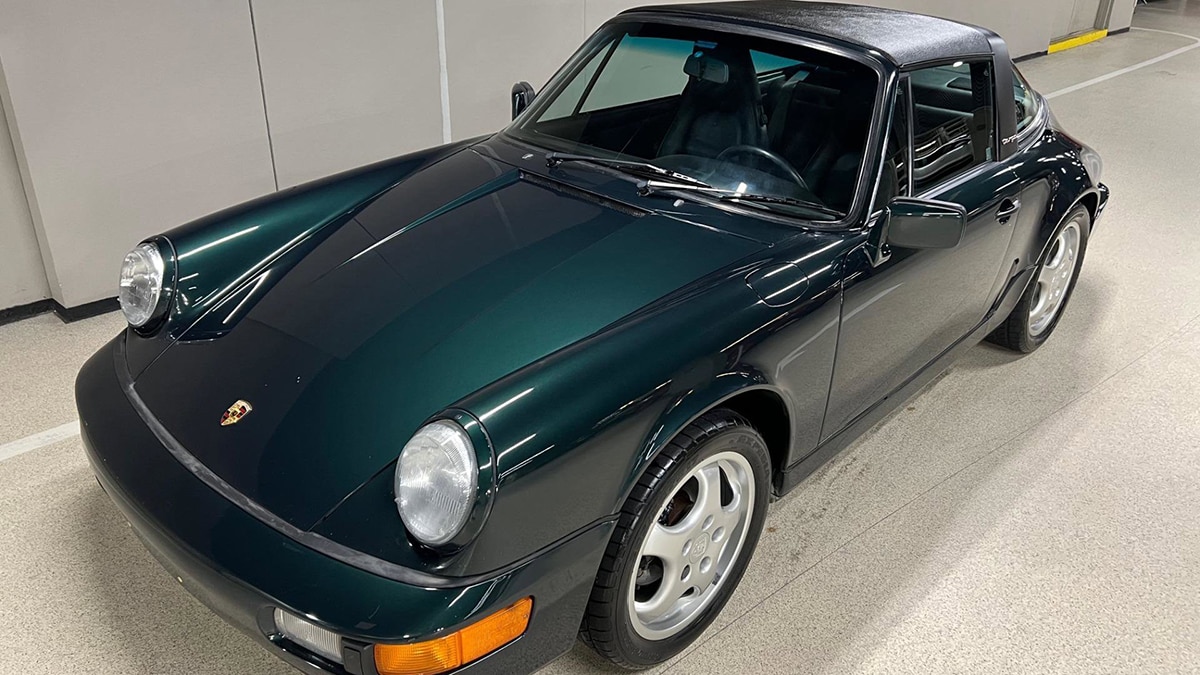 Even the biggest Porsche enthusiasts sometimes forget that the automaker offered three distinct roof styles on its 911, including the comparatively rare Targa. The 964 was the last generation to retain the classic removable vinyl panel and distinctive Targa "hoop," both of which went away in favor of a huge (and hugely complex) glass sunroof with the next generation.
Making this first-year 964 Targa offered by a dealer in Miami even more extraordinary is its unusual Forest Green paint hue, which works well with the later-year 17-inch Cup wheels fitted here.
3. 1992 Porsche 911 Carrera Cup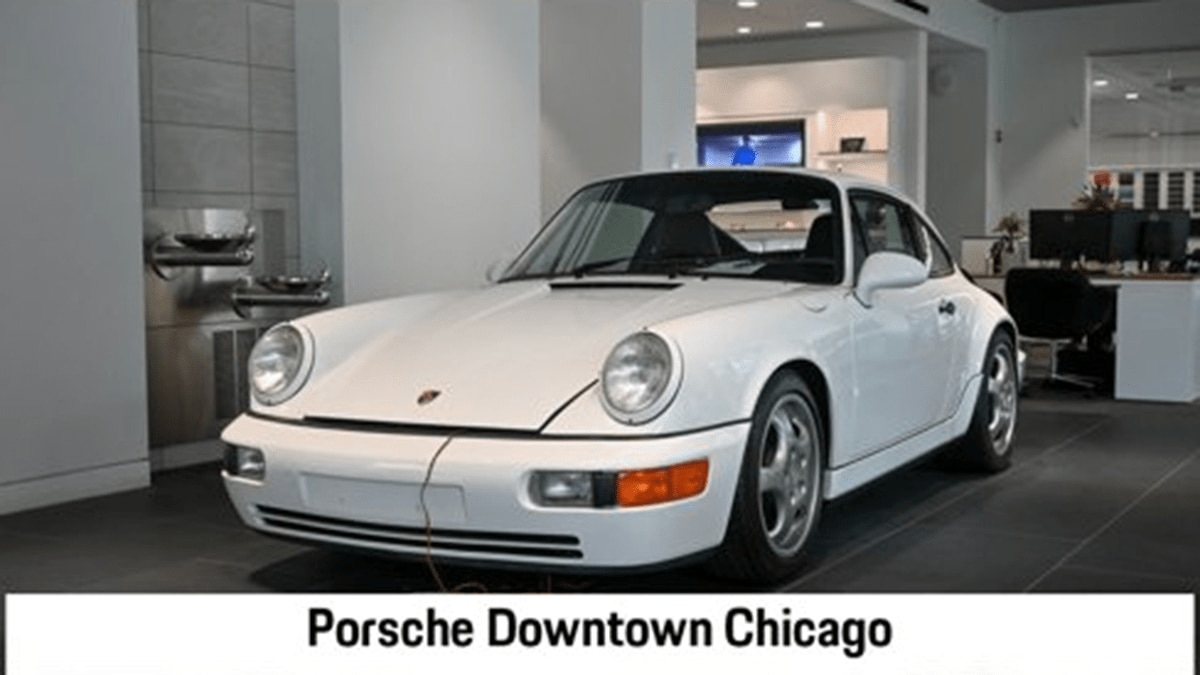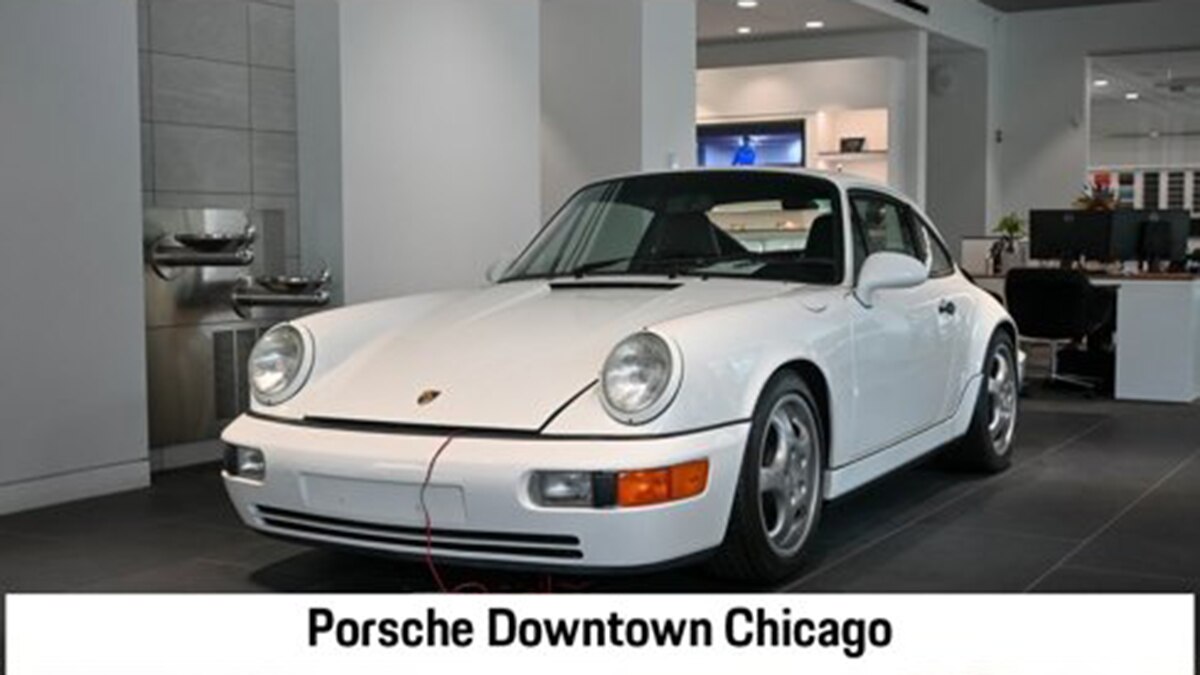 In Europe, Porsche introduced in 1992 a lightweight version of the 964 with a power boost, a buttoned-down suspension, a stripped-out cabin, and a host of other tweaks that shaved off nearly 350 pounds while improving handling. Figuring that American buyers might not respond as well to a track-oriented 911, Porsche instead went full-on track-ready with an intended racing series called Carrera Cup. The series never actually happened for various reasons, and Porsche was stuck with several cars prepped for race duty.
This 35,000-mile 1992 911 Carrera Cup car offered by a dealer in Chicago is one of those approximately 25 vehicles. It may look innocuous, but it features lightweight trim and taut suspension that certainly made all of those 35,000-or-so miles a joy to add to its odometer.
4. 1992 Porsche 911 Carrera 2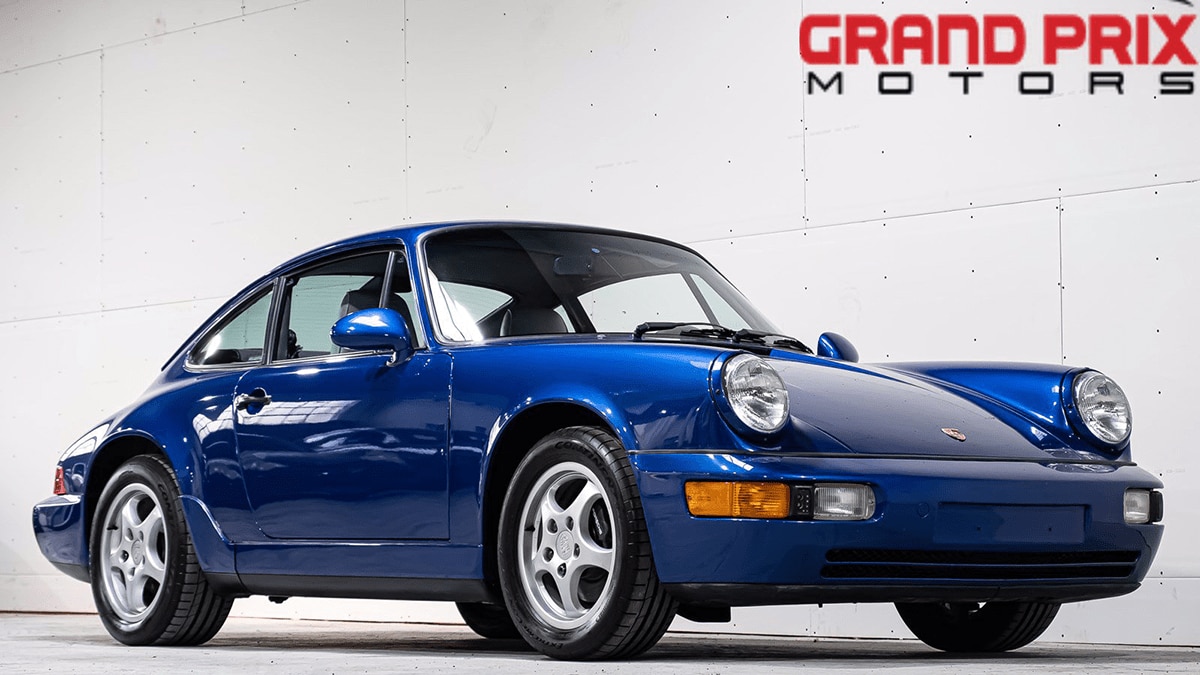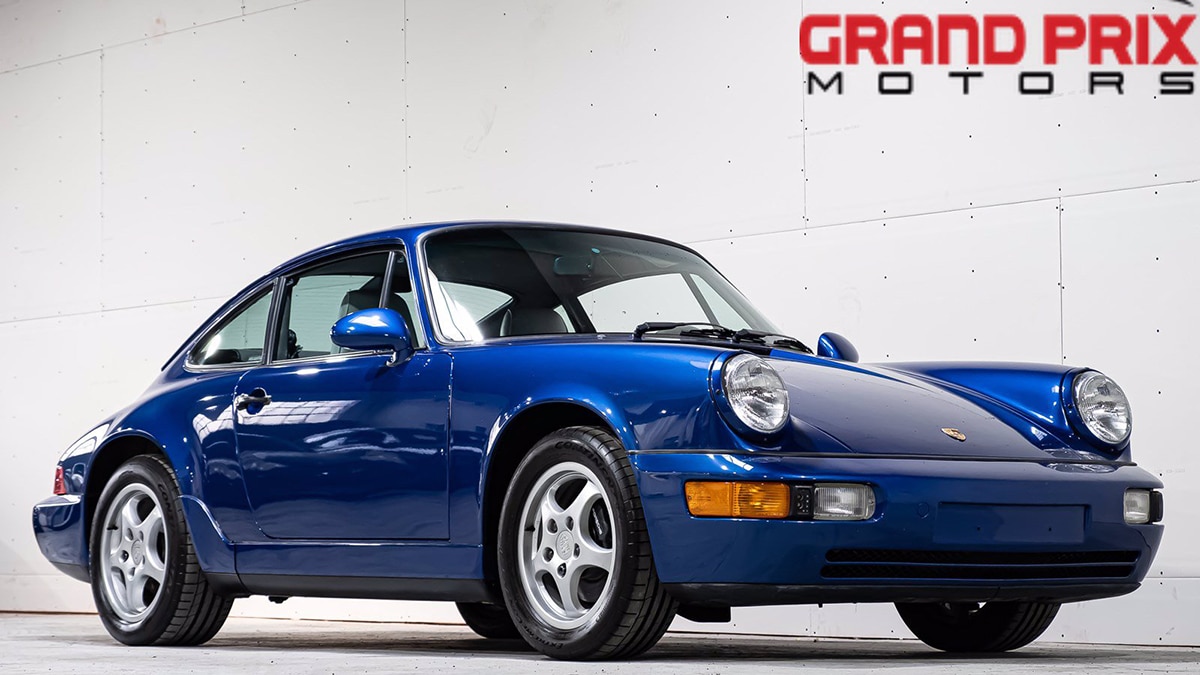 While all 964 models may look identical at first glance, a significant change occurred in 1991 when Porsche modified the engine's internal design to accommodate cylinder head gaskets. Yes, earlier 964 models lacked head gaskets, which meant that oil leaks were the norm.
This 1992 911 Carrera 2 offered by a dealer in Portland, Oregon, represents the pinnacle of simple 964-generation 911 motoring. It's a fun color (Cobalt Blue), it benefits from the engine upgrades from the year before (plus a check-engine light), and it's a fairly well-equipped example with an appealing, light gray interior.
5. 1994 Porsche 911 RS America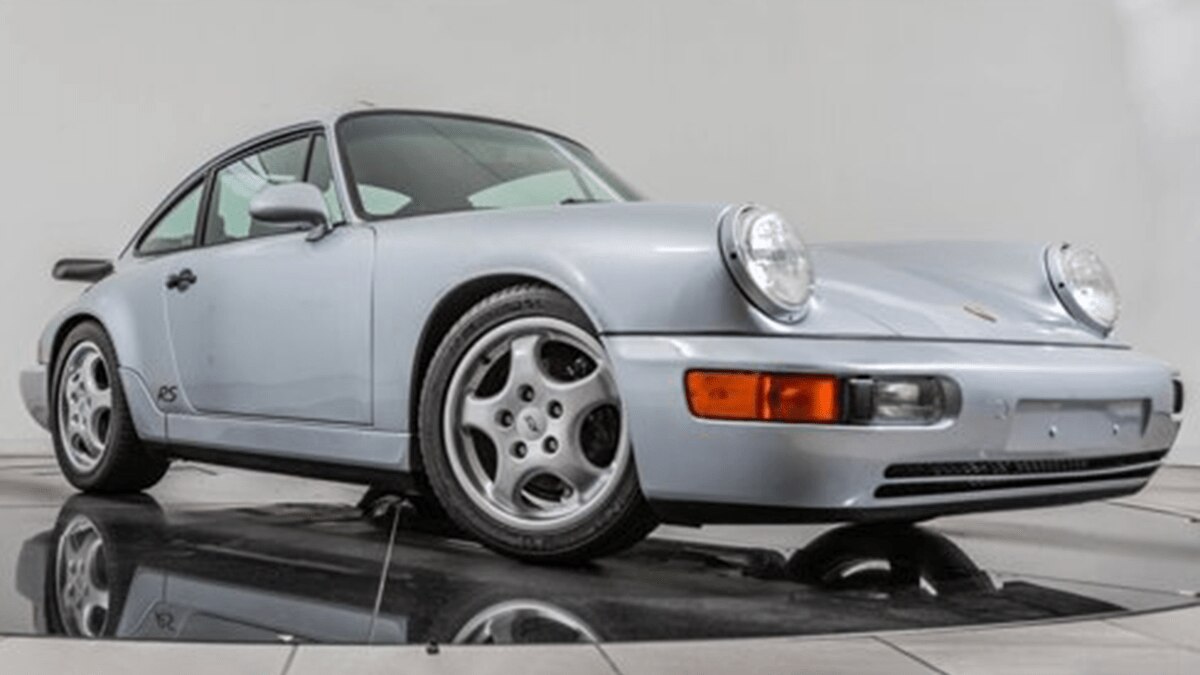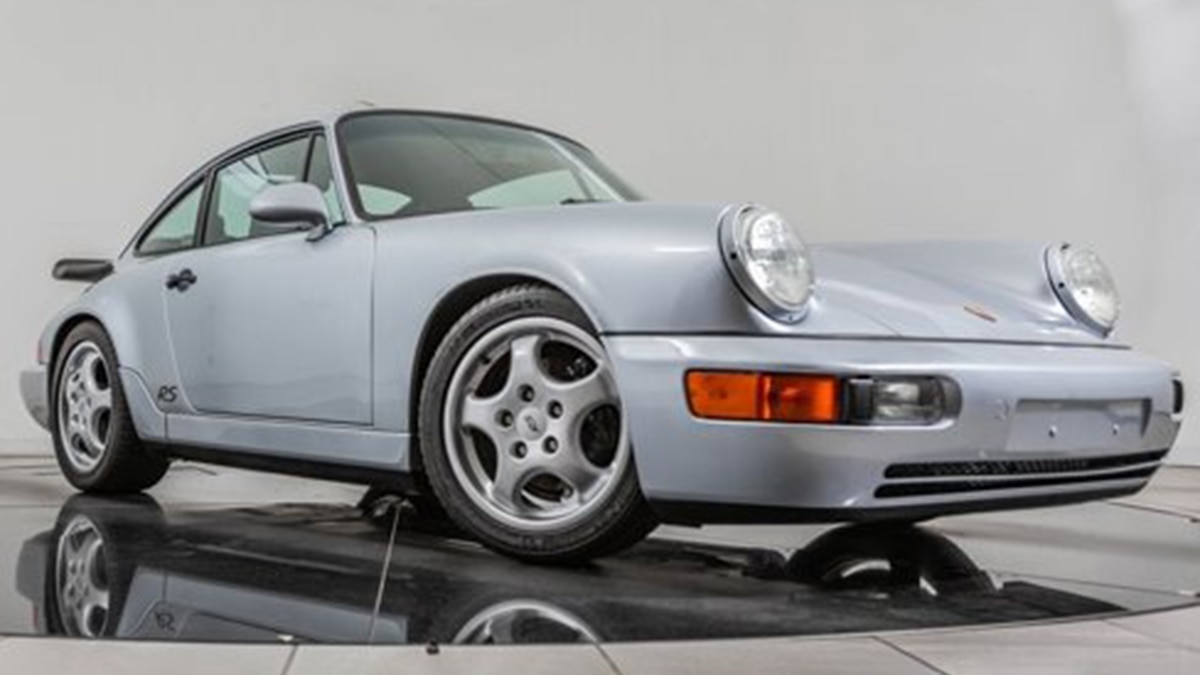 Forget about the 911 Turbo. The rawest 911 offered en masse to American buyers was the RS America, resulting from Porsche's racing efforts overseas. Our version was a bit watered down than the track-ready European one, but it retained all the weight-saving, manual steering, and fixed rear spoiler features that were fitted to the model sold overseas.
Like most RS America models, this one offered by a dealer in Kansas had most optional extras ticked off, including air conditioning and a sunroof. It retains its lightweight wheels, its bolstered cloth seats, and, of course, that big spoiler. See Porsche 911 models for sale
Related: