Technically, every car is an implement designed with a purpose in mind. Even a Bugatti Veyron exists to transport people from point A to point B — in style and at a rapid pace.
No vehicle type exemplifies its status as a tool on wheels like a big pickup truck, particularly a heavy-duty model with a beefed-up frame, suspension, and drivetrain rated for serious use. For about two generations, the Ford F-Series has been America's top-selling truck line, and most examples live grueling lives. Even if their first owners take care of them, by the time they've racked up second or third owners, they've been put to work. Dents, scrapes, tears, and rust are all commonplace on a pickup after the initial decade on the road.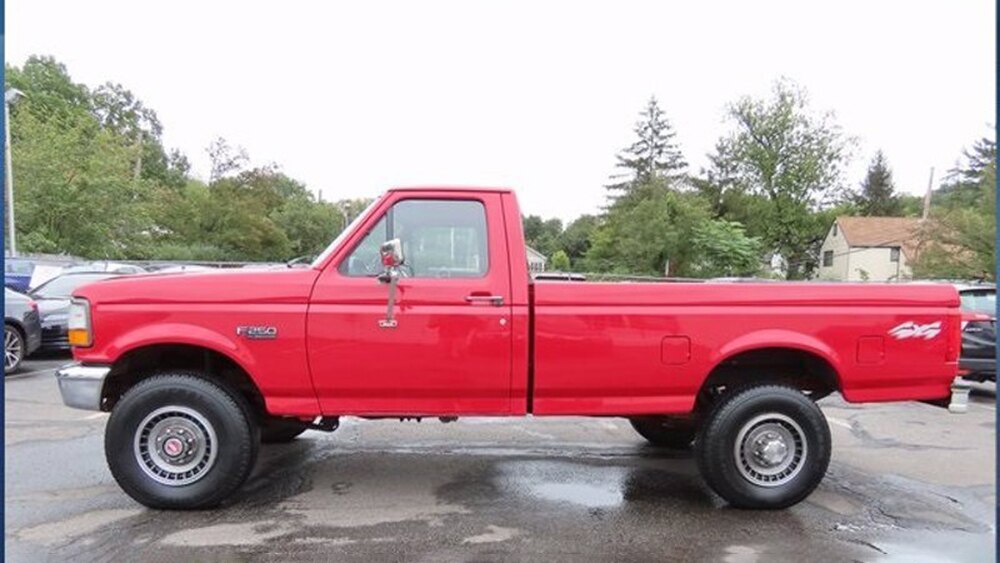 Those trucks living more sheltered lives tend to be highly-optioned models, the kind of trucks bought as daily drivers or occasional haulers by individuals willing to shell out big bucks for a lot of steel. Even these are usually passed through second and third owners who may appreciate the presence of power windows but will still use their trucks as the Truck Gods intended.
All that makes today's Autotrader Find even more astounding.
This 1994 Ford F-250 XL is a basic truck with few visible options. Its regular cab, long-bed configuration over a 133-inch wheelbase suggests it was intended to be used as a hauler, not a family vehicle. Even though it's painted Ultra Red, it is otherwise decidedly light on flair. A chrome front bumper was an extra-cost option, as was air conditioning. Its original owner was apparently satisfied with an AM radio, a vinyl bench seat, and rubber floors. Don't look for a tachometer, cruise control, power windows, or even a headliner. Above the bench seat, you'll find painted sheet metal.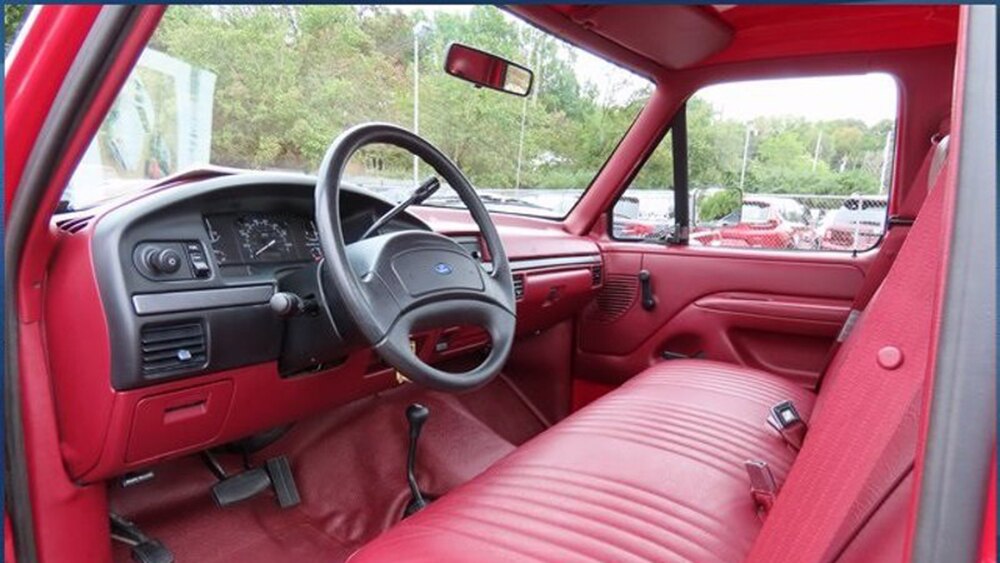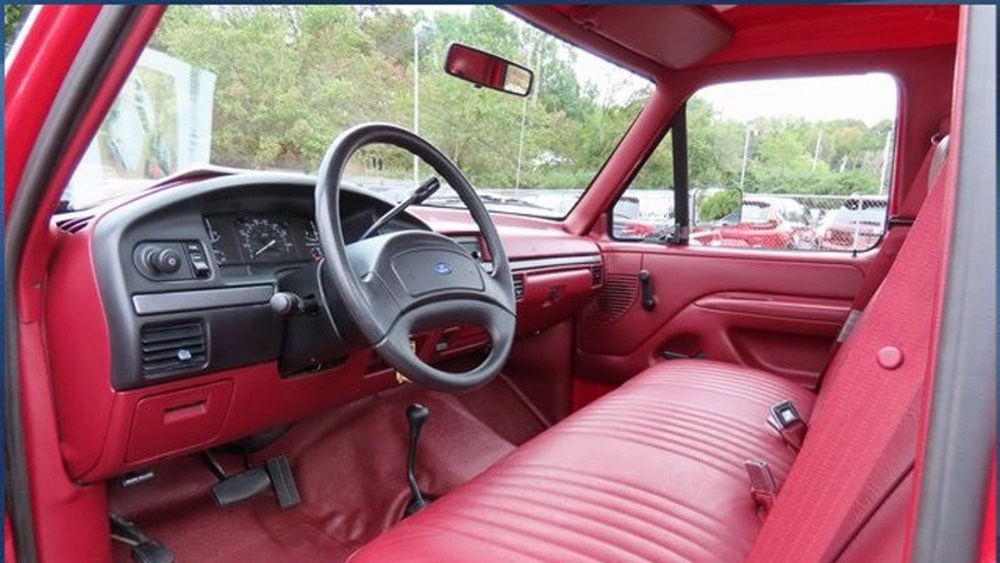 The 5.8-liter V8 was the top engine choice, and 4-wheel drive with manually locking hubs and a 4-speed automatic transmission with overdrive were optional extras. Clearly, the factory set this one up for work duty.
Somehow, though, this F-250 managed an apparently sheltered life. Condition is one thing, but look at the odometer: 6,500 miles — just 250 miles a year on average.
How time spared this truck is unclear. There's some rust on the suspension components underneath, but its bed and body look unscathed. There's a trailer ball attached to the rear bumper, a setup used only for light-duty towing.
The Carfax report shows it has been in Connecticut since new, with a brief stopover in New York where a Honda dealer currently offers it. It looks like it accumulated most of its mileage in its first seven years. However, the even 5,000-mile reading at an inspection station in Connecticut is probably the result of someone estimating mileage — unless the first owner was so meticulous, they had a state inspection performed at such an exact interval.
Hey, given the truck's condition, maybe the first owner was that picky. See Ford F-250 models for sale
Related: