Today's Autotrader Find is a 1996 Chevrolet Impala SS with just 316 miles on its odometer.
The feds dealt the muscle car era a seemingly insurmountable blow with strict fuel economy, safety, and emissions standards in the early 1970s. Almost overnight, Detroit's big bruisers went from 400 horsepower to around 150 hp, and Americans shifted their interest toward more practical cars.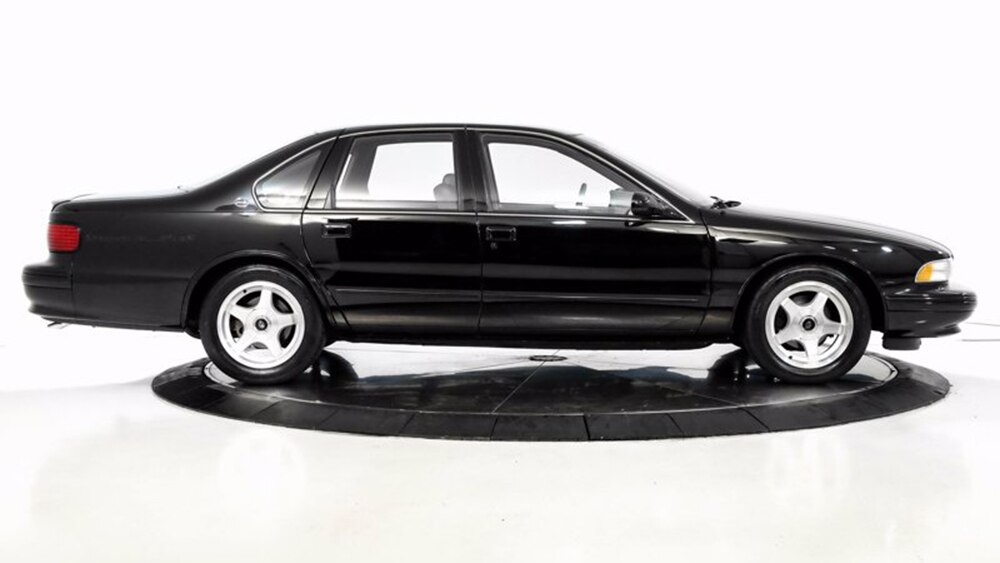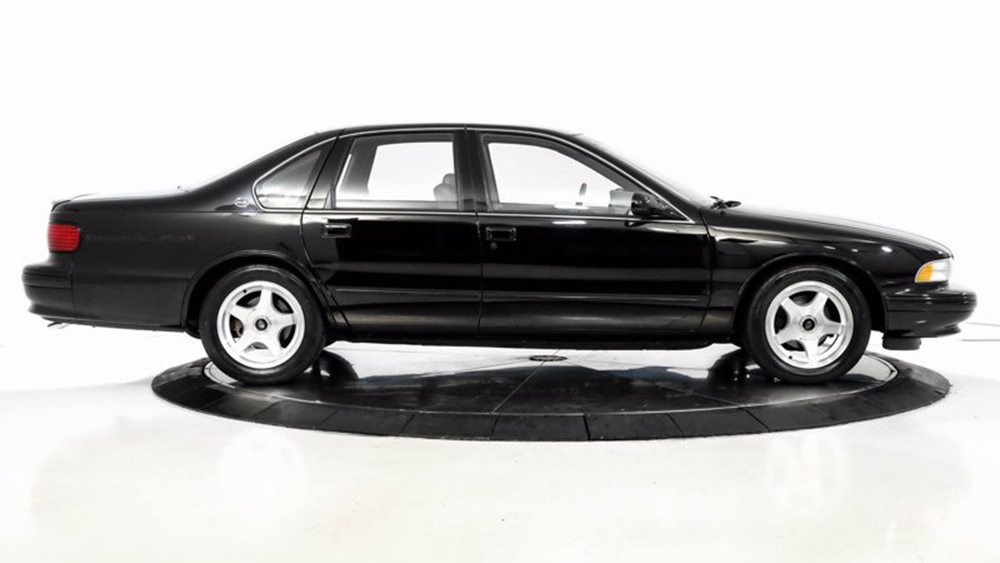 Then the 1990s hit, and General Motors, at least, got some of its mojo back. The company that pawned the Buick Skylark and the Oldsmobile Cutlass Ciera off on unsuspecting buyers who just couldn't be bothered to test drive anything else also employed some engineers with a real passion for muscle.
The 1994 Chevrolet Impala SS was the zenith of this enthusiasm, and its presence is never likely to be matched again.
At first glance, the Impala looked a lot like the big B-Body Chevy Caprice, a cruiser popular with police departments and drivers who favored smooth V8 power and a cushy ride at a low price point. Chevy asked around $18,000 for a base Caprice back then, which used a perfectly acceptable (if not exactly rapid) 4.3-liter V8. For 1994, though, Chevy began offering a detuned version of the LT1-code 5.7-liter V8 used in the contemporary Corvette. With 260 horsepower, it provided ample acceleration and even decent towing ability — since that was a thing traditional Detroit iron drivers liked to do with their sedans and wagons.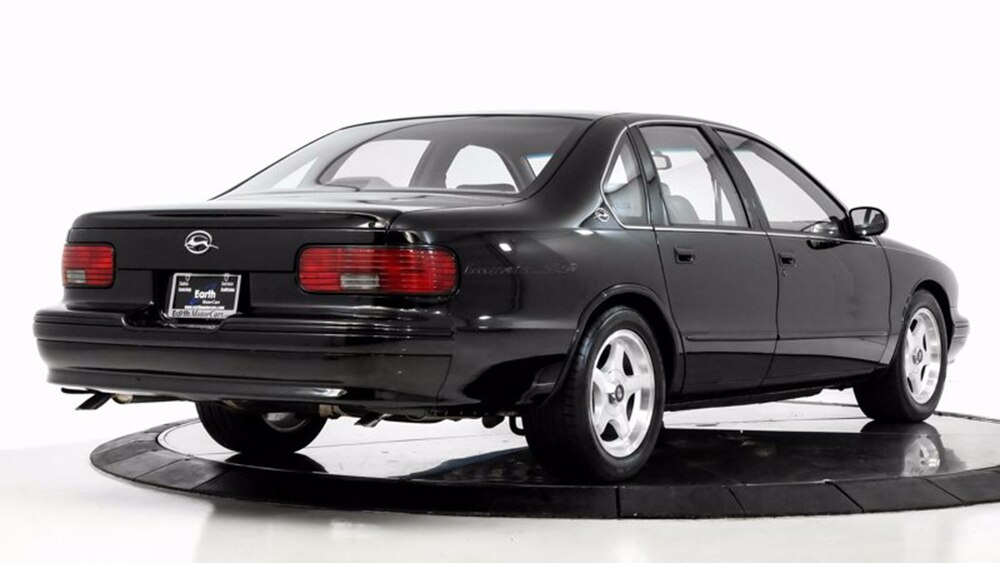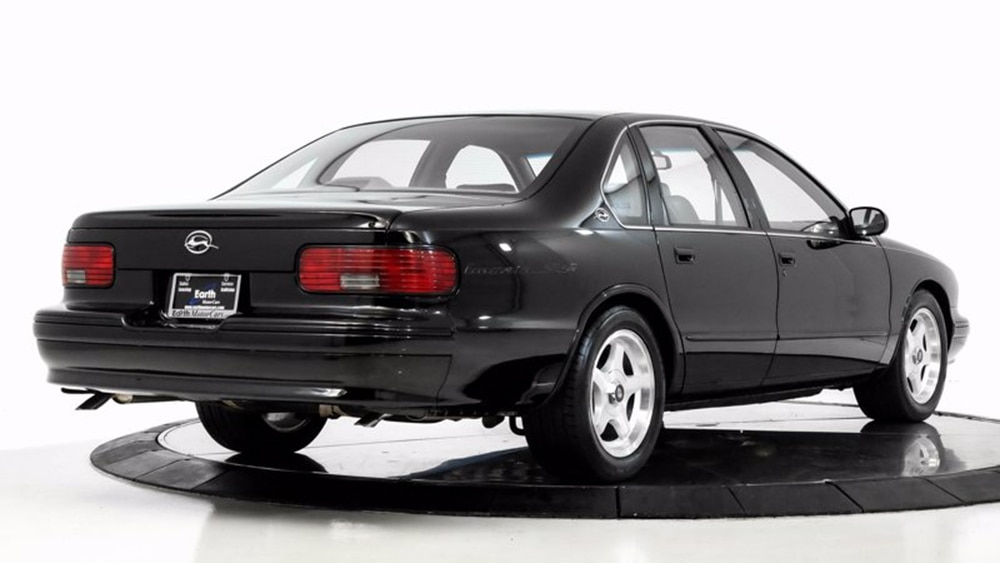 Chevy wasn't done, though. Late in the 1994 model year, the automaker revived the long-dormant Impala SS badge for a version of its Caprice that looked like GM had taken it through a proper Detroit speed shop. The 5.7-liter LT1 V8 was there, plus a limited-slip rear differential and 3.08:1 gearing. The sport-tuned suspension borrowed heavily from police versions of the Caprice designed for high-speed chases, and 4-wheel disc brakes were standard fare.
Looks-wise, the SS got a monochrome package with a color-matched grille, bumpers, and other trim. Gray leather seats were standard. Big (for the time) 17-inch alloy wheels wore Z-rated tires. Yes, Z-rated tires on a nearly 18-foot-long sedan. A Chevy Suburban was just a few inches longer.
The Impala weighed in at around 4,000 pounds, hardly making it a lightweight. Still, its 7-second 0-60-mph sprint was quick for the time. Even if it hadn't been peppy, the Impala SS had all the swagger that Chevy needed at the time.
Chevrolet is essentially out of the sedan game entirely now, aside from a plain-Jane Malibu largely sold to rental fleets. Chevy closed its full-size, rear-wheel-drive sedan chapter entirely in 1996. We're not likely to ever see a car like the Impala SS again.
If you missed out on buying a new one, this final-year 1996 in black has just 316 miles on its odometer. It appears to be an essentially new Impala SS in the right color and with no visible modifications. It's offered for $59,990 at a used car dealer in suburban Dallas. The included Carfax report shows it's been in a few states, but those miles clearly show it has been kept as a collectible and not as a daily driver.
This one appears to have the only option package available, a $490 group that included a power-adjustable passenger's seat, an auto-dimming rearview mirror with reading lights, and automatic headlights. A CD player was the only other major option for the year, and in proper 1996 style, it's fitted to this one. Go find that "Jagged Little Pill" CD you've had tucked away for 25 years. See Chevrolet Impala models for sale
Related: