Volkswagen has been through a lot of phases in the U.S. market, but none were more interesting to modern enthusiasts than the brand's upwardly mobile shift beginning in the late 1990s. Then, the company attempted to straddle the line between mainstream and luxury, leading to an era I call Audi Junior.
VW's fledgling early years burgeoned into massive success in the 1960s and 1970s. When VW started to grow up in the 1980s, the company toyed with a disastrous push toward the mainstream including a failed assembly plant in Pennsylvania. By the middle of the 1990s, VW's lineup was light on flair. It turns out that VW needed only to look to one of its sister brands for inspiration.
Audi is, of course, a Volkswagen Group subsidiary, so it's no wonder that the two brands started to look and feel somewhat homogenous by the 1990s.
Audi's revamp following considerable unintended acceleration controversy began in earnest when the A4 arrived for 1995. Pert, stylish, fun-to-drive, and even a decent value, the little A4 sedan's influence can be seen in Audi's lineup nearly 30 years later.
Enter Passat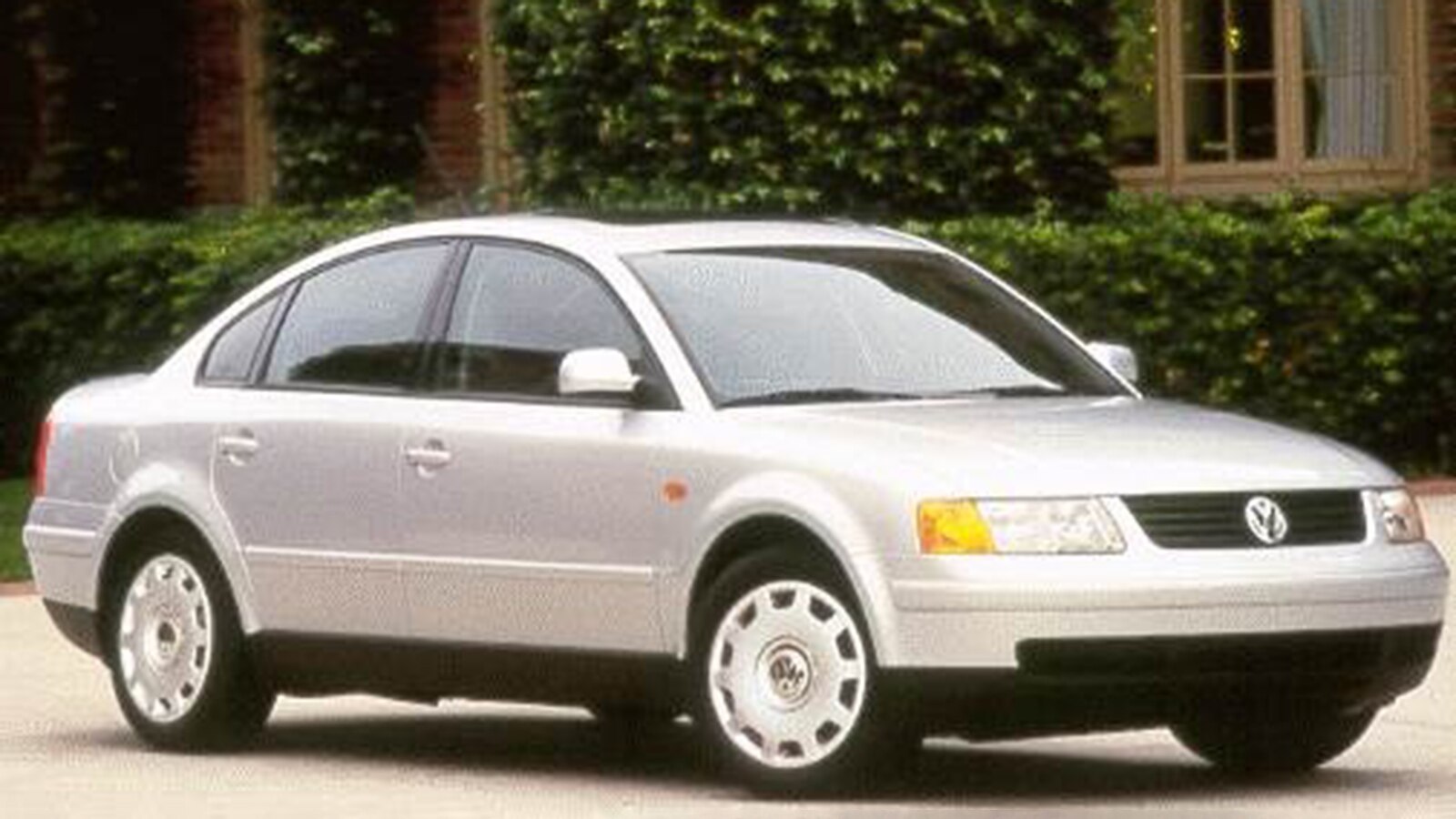 At VW, the big change started with the 1998 Passat. This cleanly-styled sedan was priced right on top of equivalent Honda Accords and Toyota Camrys at about $20,000 to start, but it had a far more upscale feel with especially careful attention to detail paid to its interior trim.
Where Honda and Toyota prided themselves on simple, well-screwed-together sedans, the Passat had an understated elegance. Detroit's similarly-priced sedans such as the Ford Taurus were larger, but they were also clumsier and far less polished. Where VW lined the trunk with carpets and installed struts, Ford left sheet metal with sharp edges exposed and fitted cheaper hinges ready to crush luggage.
Loaded up with leather upholstery and the optional 2.8-liter V6, it certainly stole sales from the A4, too, even though the Passat was half an inch longer and had a bigger back seat. Underneath, the two cars shared a chassis, which endowed the VW with crisp handling. They even shared engines, including a 1.8-liter turbocharged 4-cylinder and the aforementioned V6. The Passat was available here and there with a frugal turbodiesel, too, though we all know how that worked out for VW in the long run.
There was even more overlap between the two lineups when VW introduced all-wheel drive on the Passat. In 2002, VW leapfrogged Audi with the Passat W8, an 8-cylinder model with a fascinating engine that was compact but hopelessly complex. Maintenance costs for this short-lived engine will quickly exceed the value of a Passat W8, though we offer serious kudos to anyone who keeps one going today.
VW updated the Passat halfway through its production run and then replaced it in 2006 with a less-stylish sedan that seemed to lose some of its predecessor's magic. It wasn't quite as dressy inside with its wide expanses of silver-painted plastic, and its frumpy styling had a less-timeless appearance.
1998-2006 Passats are somewhat uncommon today. You'll spend a lot more maintaining one than you will driving a Camry from the same era, but the VW rewards with its personality. Here's an unusually clean 61,000-mile 1998 Passat wagon in mid-level GLS trim for less than $6,000 at a used car dealer in North Hollywood, California.
The Magical Jetta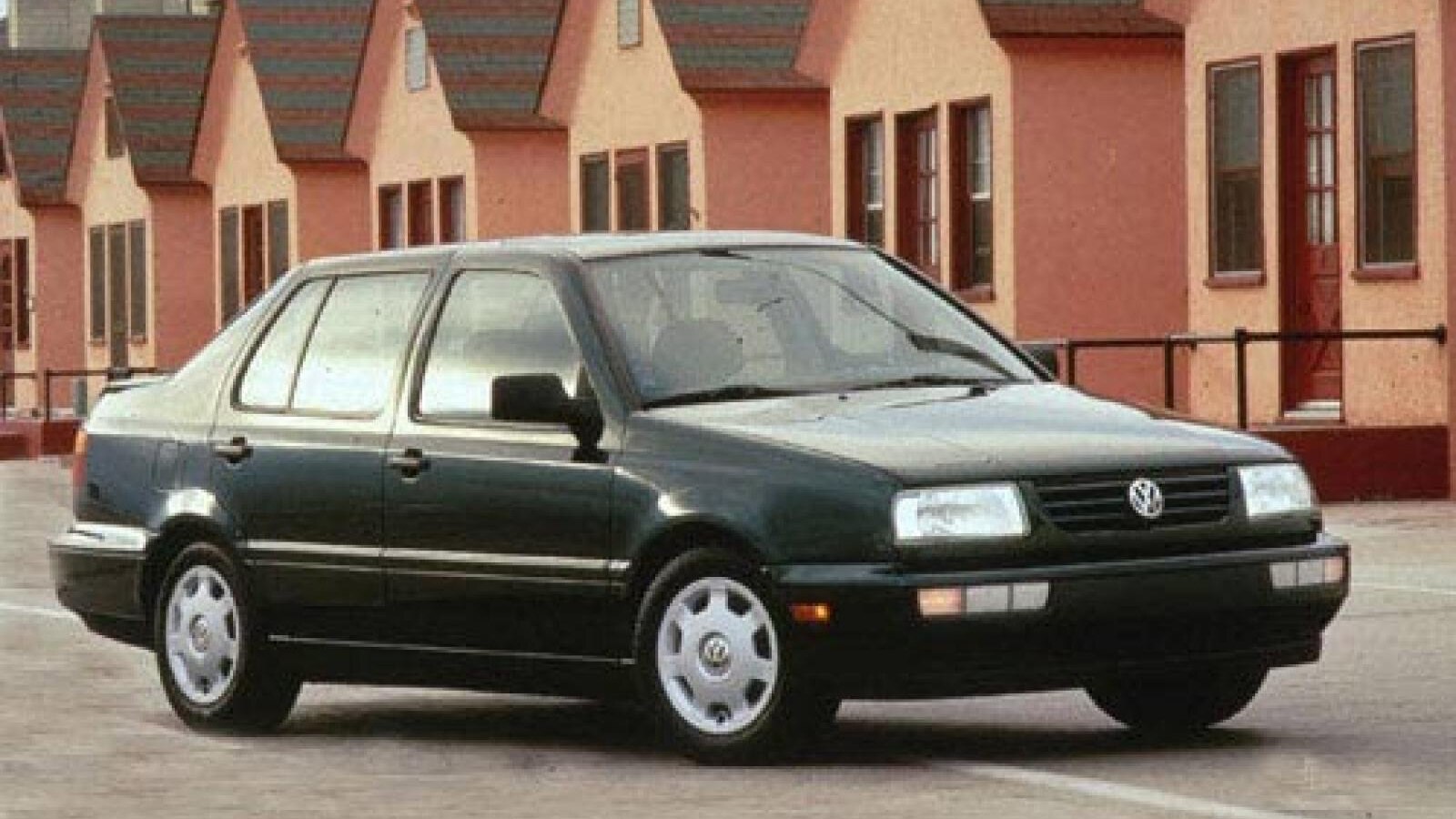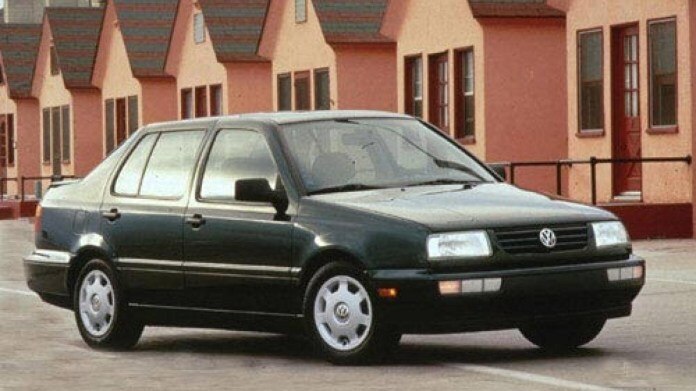 Impressive as the 1998 Passat was, no VW really felt as much like a mini-Audi as the 1999 model-year Jetta.
Compact sedans were mostly penalty boxes with limited driving excitement in the late 1990s, including the dated prior Jetta. That all changed with the all-new model, which confusingly, was sold alongside the old model in 1999.
The new one was a revelation with its scaled-down Passat (and Audi) lines outside and in, plus a wide range of engines culminating in the smooth VR6. No other compact car boasted V6 power, though admittedly a so-equipped Jetta cost $24,000 in an era where a fully-loaded Toyota Corolla would set buyers back $16,000.
Among rivals, only the Ford Focus could match the Jetta's European style. But the VW was quicker and far more polished. As in the Passat, VW paid attention to the small stuff, like a dampened glove box that slowly opened so as not to bash the passenger's knees.
When it came time to replace the Jetta in 2005, VW once again sold the old model for half a year before putting its rounded, less interesting replacement on sale.
VW sold a ton of Jettas during that six-year run, and they're still somewhat common. The sporty GLI was the one for enthusiasts thanks to its tighter suspension and bolstered seats. Here's a VR6-powered one with a 6-speed manual transmission, leather upholstery, and a sunroof for less than $9,000 at a used car dealer in upstate New York.
More Luxurious Than Audi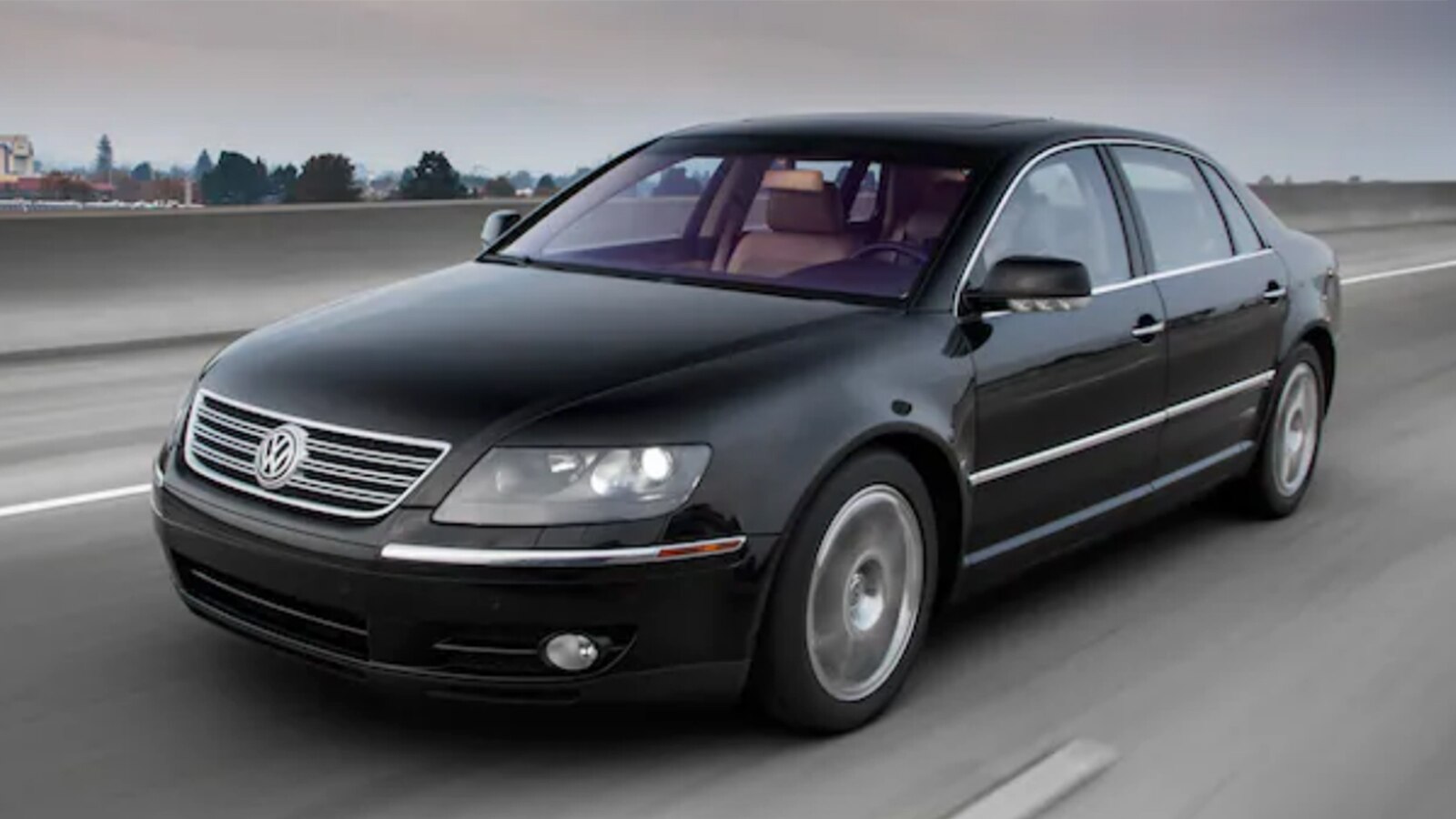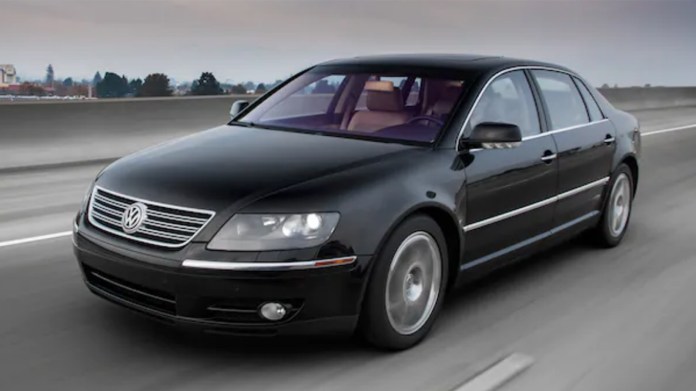 VW's upmarket push absolutely reached its zenith with the 2004 Phaeton. This flagship sedan may have been understated in appearance, but one look inside revealed an interior more akin to a Bentley than an Audi. It was an absolutely state-of-the-art sedan, to the point of near absurdity.
The Touareg SUV that arrived around the same time followed the same recipe, except in SUV form and with a slightly lower-content 6-cylinder version. The Touareg predated Audi's own Q7 SUV. No longer was VW "Audi Junior."
This didn't last long, though. Massive quality woes and tepid demand for these big-buck cars prompted VW to push mainstream once again. By 2009, VW was predicting that it would sell 800,000 cars in the U.S. by 2018, and to do so the automaker opened an assembly plant in Tennessee to build Passats.
VW missed the mark in spectacular fashion, though. Just over 350,000 VWs were sold in the U.S. in 2018. That was a small increase over the year prior but hardly enough to worry Toyota and Honda. Maybe they should try that Audi Junior thing again? Find a Volkswagen for sale