Truck News & Reviews
Read truck news and reviews, compare models and find the right pickup for you.
October 7, 2011
Pickup trucks are a staple of American life. Whether buyers are using them to tow trailers, haul loads, go off-roading or just drive around town, Americans buy millions of pickups annually, making them some of the most popular vehicles on the road. But in order to sustain such significant volumes, automakers must provide deep discounts and strong incentives, offering cash back, low financing and lease deals. We've rounded up some the best deals on pickups, giving shoppers a competitive edge. Read more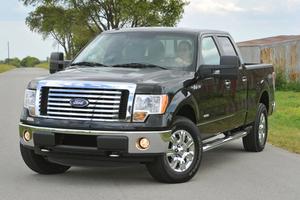 Truck Updates
---
See news, reviews and videos covering the latest truck developments.