Looking for stretch-out space for the entire family but just not sold on a Toyota Highlander or Chrysler Pacifica? Oversteer has the answer for you. Actually, we have five of them. They're all fun in their own way, and none will cost you more than $20,000.
Here's a look at five great ways to stave off the family car blues while not breaking the bank.
Dodge Durango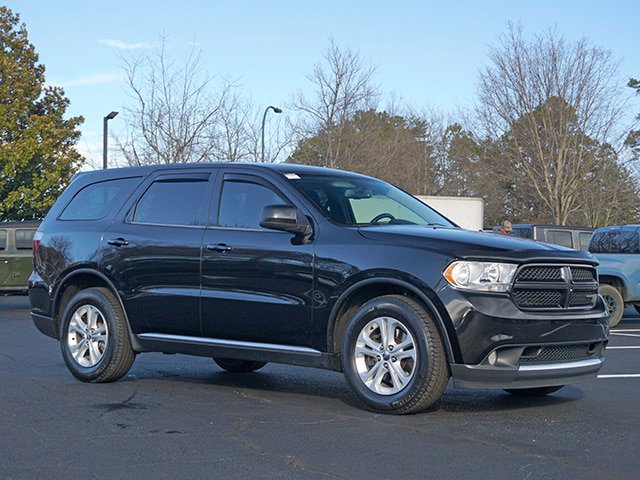 Dodge has offered V8 power in the Durango since its inception, but you ought to focus your search on 2011 or newer models. That's when the Durango redesigned on a platform co-developed with Mercedes-Benz (back in the DaimlerChrysler era), but with available 5.7-liter Hemi V8 power. The Durango was polished, comfortable, and plenty spacious. Even adults can withstand longer stints in the third row.
Set a budget of around $15,000 and you'll have no problem finding an earlier Durango with the V8. Here's an all-wheel-drive one with a clean Carfax, around 75,000 miles, and even a trailer hitch for $14,500 ad a Dodge dealer in North Carolina. Find a Dodge Durango for sale
Mercedes-Benz E-Class Wagon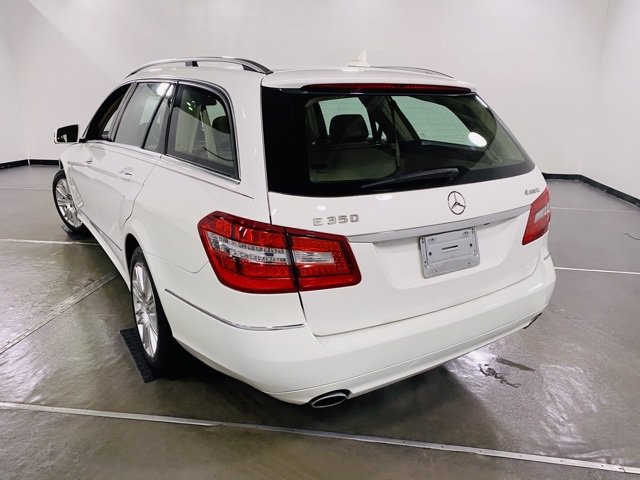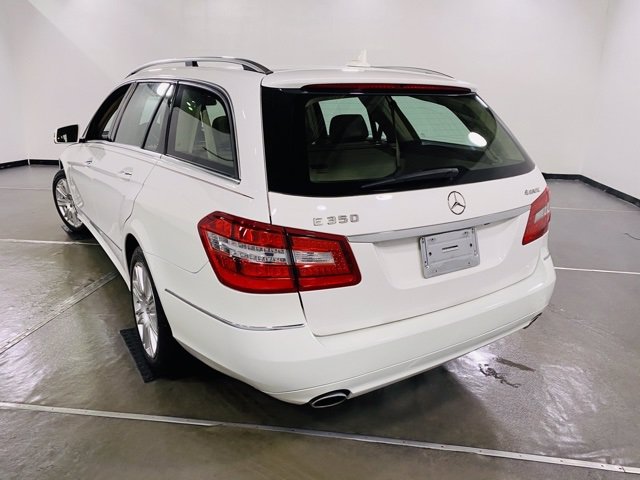 Mercedes still offers an E-Class wagon with rear-facing third-row seats. Admittedly, the tiny bench that allows its occupants to wave at approaching motorists is only for kids, but it's a fun, throwback novelty. Mercedes wants about $70,000 for a new one, but if you focus your search on the 2011-and-up generation, you'll find plenty of nice ones for less than $20,000.
Here's a nice 2013 in classic white over tan MB-Tex vinyl — hard-wearing trim ideal for family-hauling — at a used car dealer in New Jersey for a tick under $16,000. Mercedes swapped in a 302-horsepower V6 for 2012, and all 2011-and-newer E350 wagons were all-wheel drive. Find a Mercedes-Benz E-Class Wagon for sale
Mazda5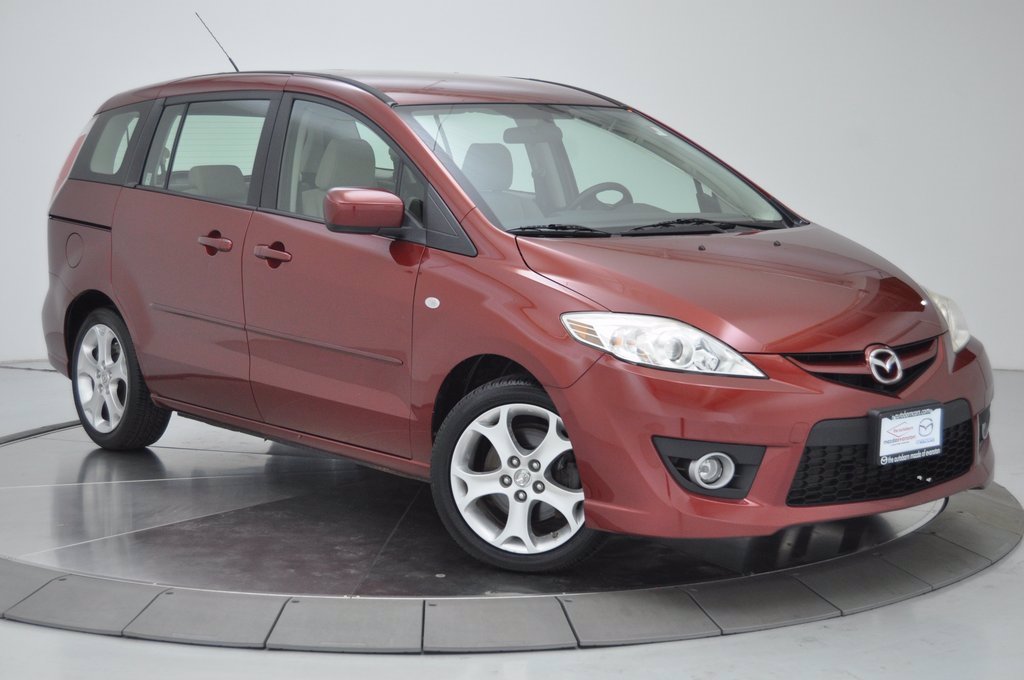 Minivans were no longer mini by the time Mazda arrived with its Mazda5 van in 2006. It stretches just 177 inches between its bumpers, making it ideal for city use or tighter garages. That's more than two feet shorter than a Chrysler Pacifica. Though the Mazda5 is predictably tight inside for a family full of linebackers, it still has three rows of seats — plus its Mazda3-derived chassis gives it impressive roadholding.
Mazda did two generations of the Mazda5, and a manual transmission was even available. These cheap vans for sale are so inexpensive that it's worth buying the best one you can find. Here's a red one-owner 2009 at a Mazda dealer in suburban Chicago with the shift-it-yourself gearbox and a sub-$7,000 price tag. Find a Mazda5 for sale
Nissan Quest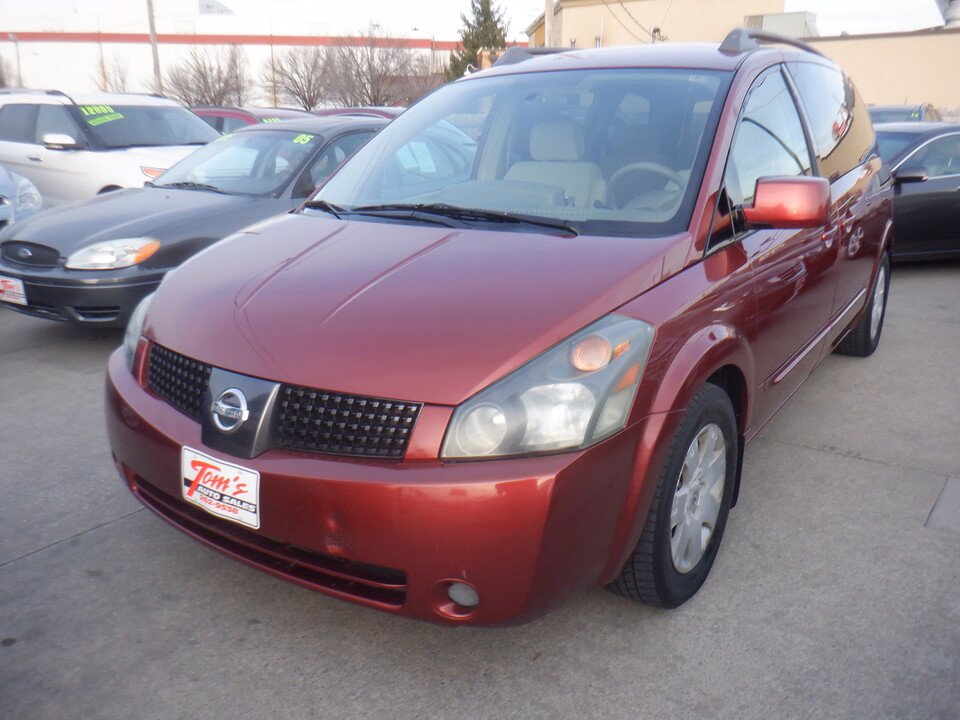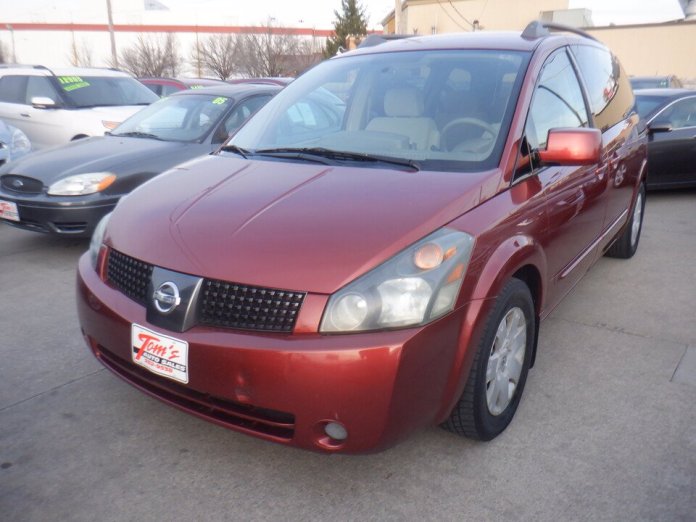 Fun doesn't have to mean sporty, although a V6 shared with the contemporary 350Z wasn't a bad selling point. The Nissan Quest was just plain fun to look at both inside and out when it was redesigned for the 2004 model year. The interior was just plain wacko, with a sparse dash, at least until you got to the pylon that housed the gear lever, audio and climate controls, and an artsy slot for the CD player. Look up and you'll see multiple glass skylights plus an overhead console that could have come from Airbus.
The Quest is at its best in brighter and flashier interior hues, especially the ultra-rare red. You'll want to set an Autotrader alert for one of those. For now, here's a nice black 2008 with pillowtop leather upholstery at a used car dealer in Georgia for less than $6,000. Find a Nissan Quest for sale
Volvo V70R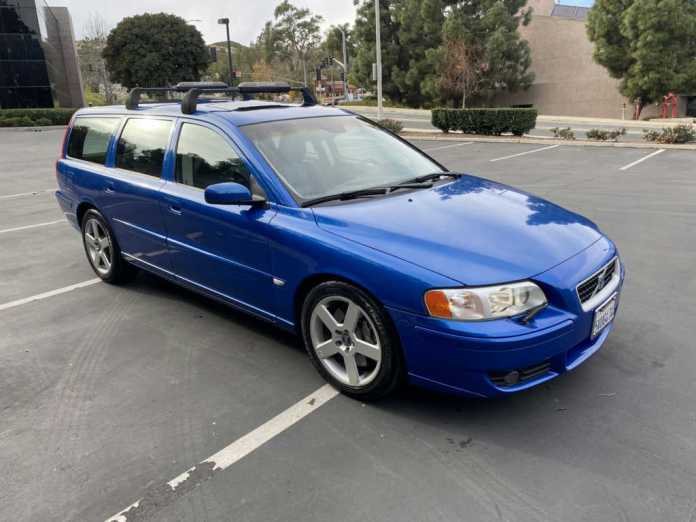 Volvo wagons are classic family haulers, and the 300-horsepower, all-wheel-drive V70R exists as the intersection of performance and practicality. These long-roof wagons have spacious interiors and could be had with a third row of rear-facing seats. An advanced Haldex all-wheel-drive system hustles power to all four wheels, and a 6-speed manual gearbox was standard fare, though it's a rare find today.
The second-generation V70R arrived for 2004. This is a complex car that can be costly to keep up, so the age-old car nerd adage "buy the best you can afford" is certainly applicable here. This Sonic Blue 2006 doesn't have the optional third row seat and it's an automatic, but we can look past those demerits at its mere 54,000 miles. Find it for $18,600 from a private seller in Laguna Beach, California. Find a Volvo V70 for sale