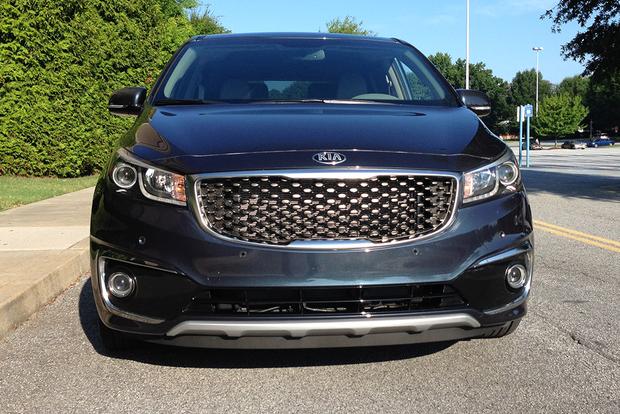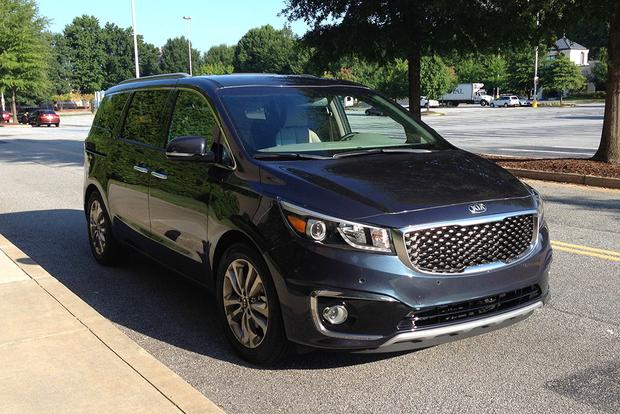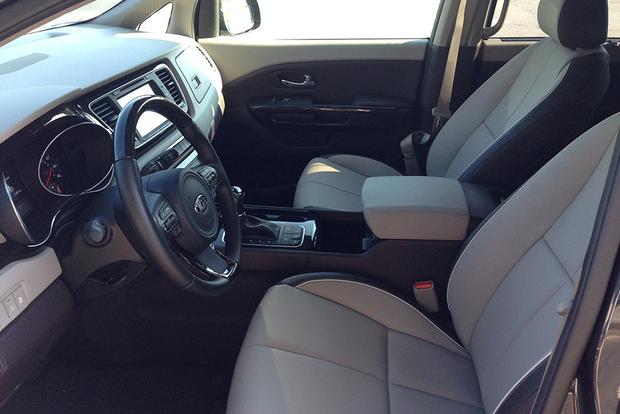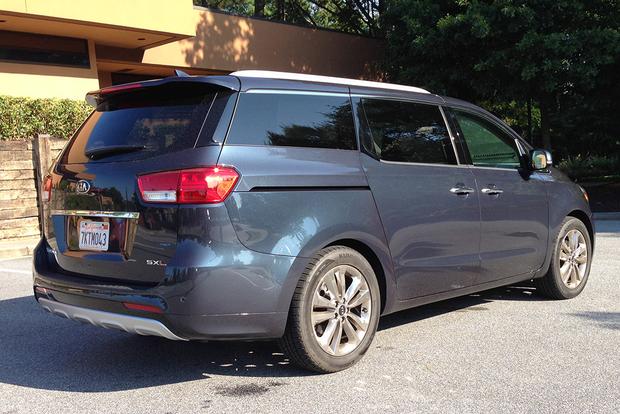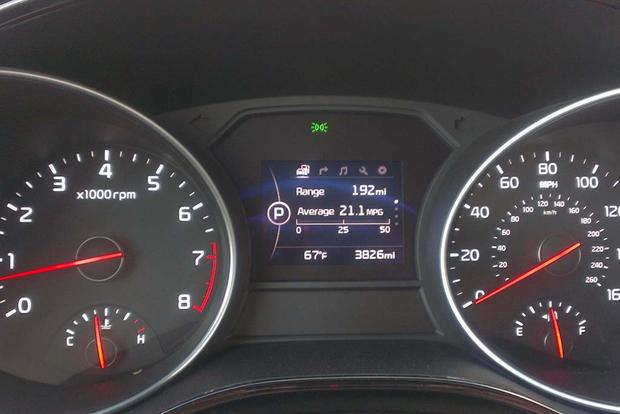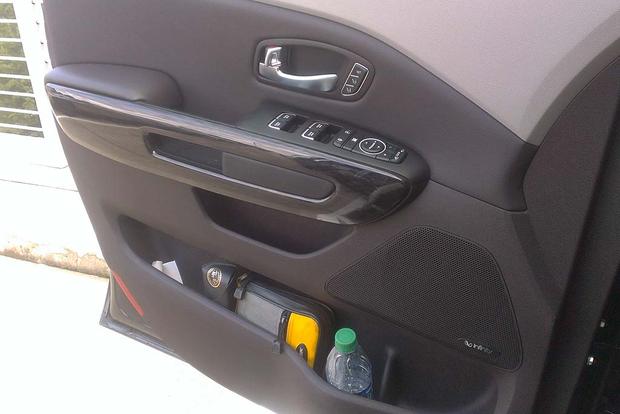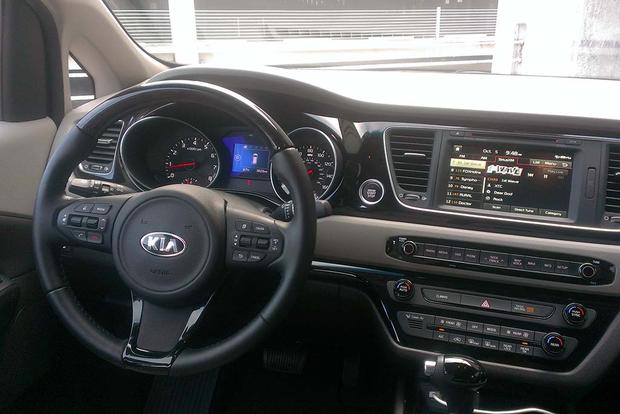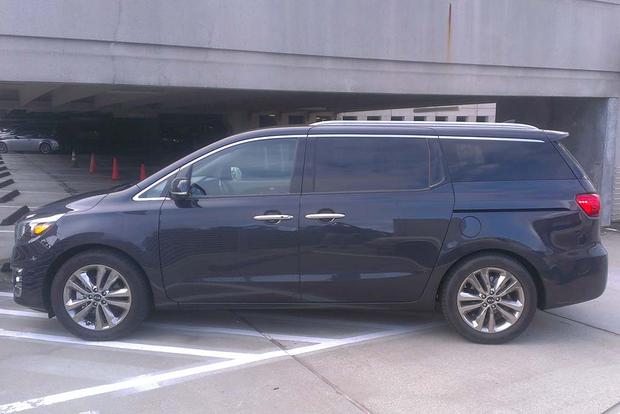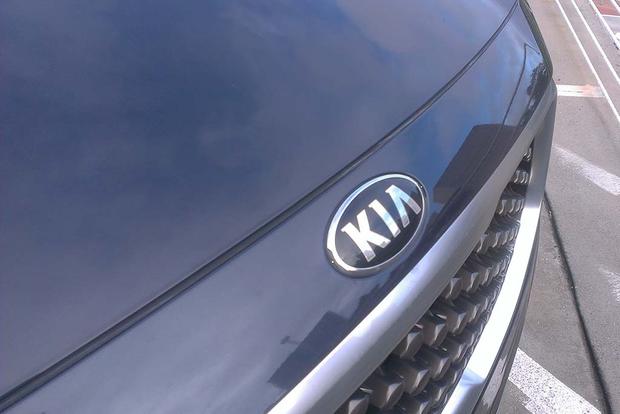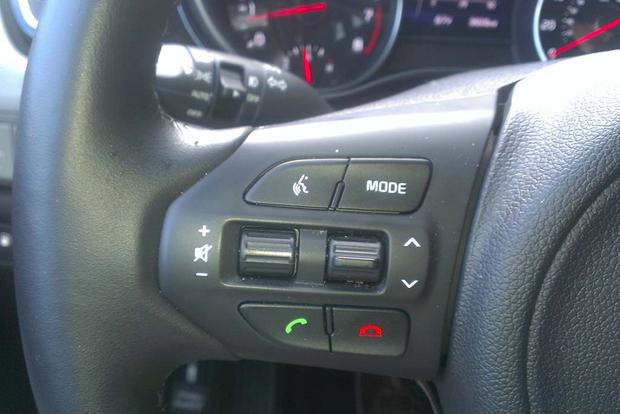 It's early in our relationship with the new 2015 Kia Sedona minivan, but so far, the van does everything you'd expect from a minivan. It's more plush than your average family van but on par with competitors, such as the Toyota Sienna Limited. I know this is true, because my kids have said, "This is really nice; are most minivans like this?" Well, yes and no. We opted for the fancy SXL version, which includes dual sunroofs, first-class airline-style second-row seats, dual power-sliding doors, 19-inch chrome wheels and a cream burgundy interior.
We knew this would be a really nice van when we ordered it. The price barely tops $40,000, exactly in line with other top-of-the-line minivans. A base Sedona L starts well under $30,000, but the base version lacks important features, such as tinted privacy glass on the side windows, power-sliding doors, a power rear liftgate and fog lights.
Miles Per Gallon
We didn't expect great fuel economy. Minivans aren't known for having great fuel economy in general, and our Sedona's beefy 3.3-liter V6, making 276 horsepower, doesn't feel like a fuel sipper. So far, we've seen our fuel economy as low as 18 miles per gallon. The average in combined city and highway driving regularly hovers in the 20.9 mpg range. The past two weeks have seen a lot of trips to the not-so-close airport, so fuel economy is at 24.5 mpg, thanks to extra time spent on the freeway.
These numbers are right in line with the Environmental Protection Agency (EPA) estimate, which is 18 mpg in the city, 24 mpg on the highway and 20 mpg combined. The Sienna beats the Kia minivan by 1 mpg on the highway, and in combined city and highway driving. The Honda Odyssey's EPA estimate beats the Sedona by 1 mpg in city driving, 2 mpg in combined driving and 4 mpg on the highway. We're not saying this is exceptional, but you can look at the EPA estimate for the 2015 Kia Sedona and know the average driver will come close to the mileage listed on the window sticker.