Car Buying
Buying a Car: How Much Discount Can You Get at the End of a Model Year?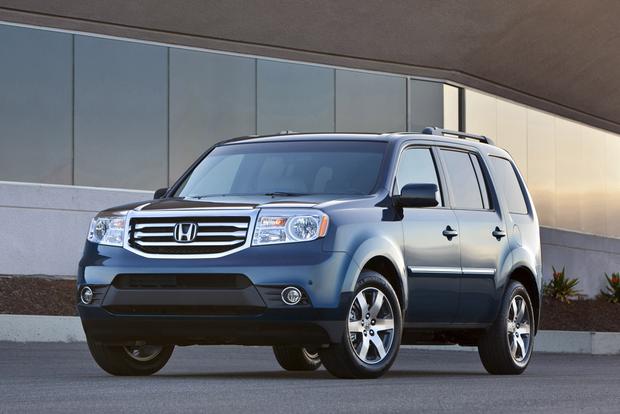 If you're interested in buying a new car, you've probably heard the advice that you should wait to buy until the end of the model year before making your purchase. The theory behind this advice is that dealers will give out larger discounts as they clear lots for next year's model. But is this advice really accurate? Can you really get a better deal by buying a car at the end of the model year? And if so, how much? We have the answers.
Yes, You Can
The advice you've heard is correct -- you really can get a better deal on a new car by buying it at the end of the model year. And the reasoning is correct, too: Dealers are always eager to clear out their inventory of "last year's model" when a new model year is right around the corner. Even if a car isn't redesigned or significantly changed for the new model year, dealers will always find it easier to sell "next year's model" than last year's, and that means they're more willing to give out discounts on remaining inventory as the model year comes to a close.
Additionally, manufacturers often provide incentives on outgoing model year vehicles to clear them off dealer lots. If a 2016 model is coming, for instance, an automaker may offer zero percent interest to entice buyers to choose 2015 models before the 2016 version arrives. Other examples of incentives common to the end of the model year include good lease deals and cash back offers. Find a new car for sale near you
But There Are Drawbacks
Although you'll get a better deal by buying a car at the end of the model year, there are some drawbacks you might want to consider before signing the papers. The most important one is that your car is basically 1 year old when you drive it off the lot, and while it's still a new car to you, this may hurt your resale value when it comes time to sell.
Let's say you had the choice between a discounted 2011 model or a new 2012 model at the end of the 2011 model year. At the time, both cars were brand-new vehicles sitting on the dealer lot. But when it comes time to sell, buyers will view your 2011 model as a year older than a 2012 vehicle -- and you'll have to price it accordingly. The result is that depreciation may take away some of the money you saved when you were buying the car in the first place.
Another drawback: If you buy a car at the end of the model year when a new design is right around the corner, your vehicle's design will be instantly outdated. You also may lose out on some new technology and features only offered in the newer model. While this probably won't matter to some buyers, other drivers prefer to have their cars be on the cutting edge, so they'd rather spend the premium for the latest model instead of choosing the outgoing one.
Our Advice
Whether or not you should buy a car at the end of the model year depends on your plan for vehicle ownership. If you're buying a car that you plan to have for years, we suggest that you buy at the end of the model year. You'll save money, and the depreciation and potentially outdated design likely won't matter to you.
If you replace cars every 2 or 3 years, however, we'd suggest waiting for the new model year. Not only will you get all the latest gadgets you probably seek, but your car will be worth a little more when it's time to sell it or trade it in.
Related Car and Truck Deal Articles:
Editor's Note: This article has been updated for accuracy since it was originally published.