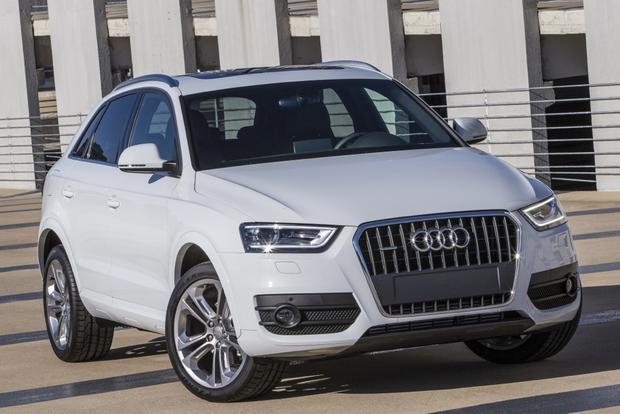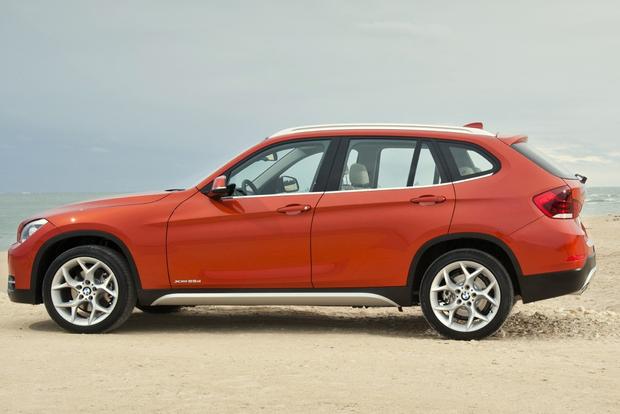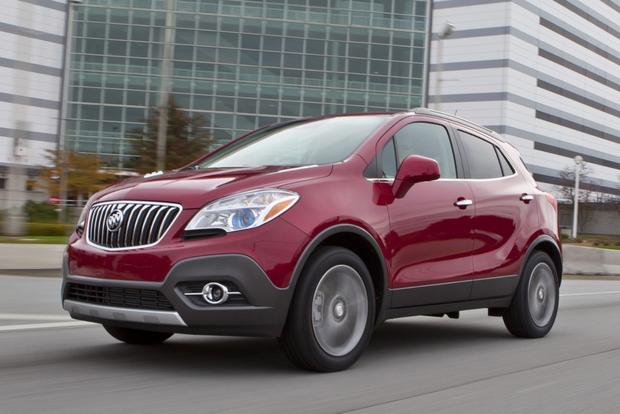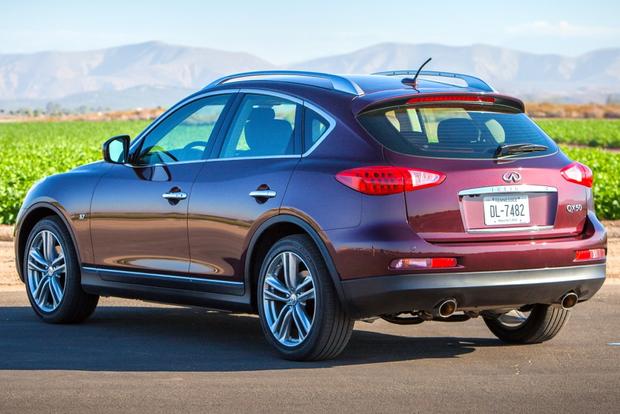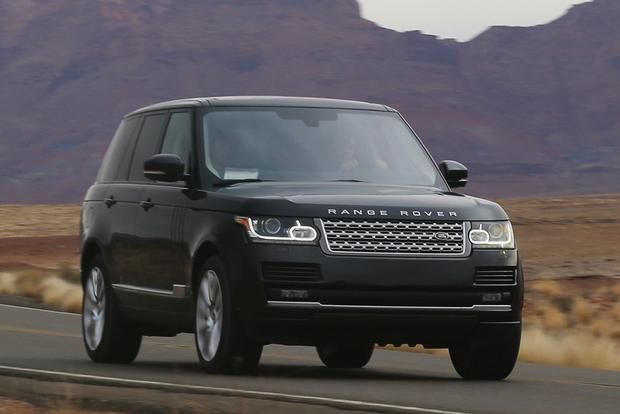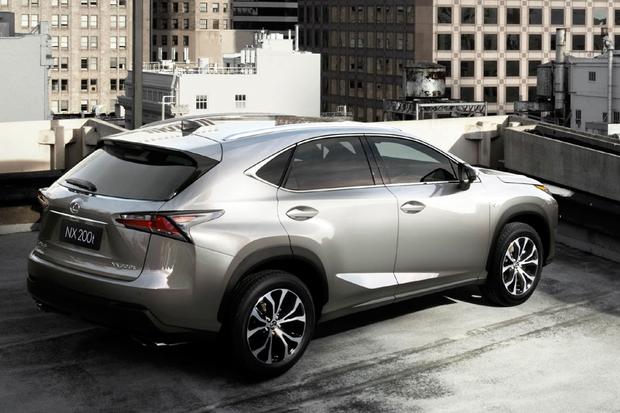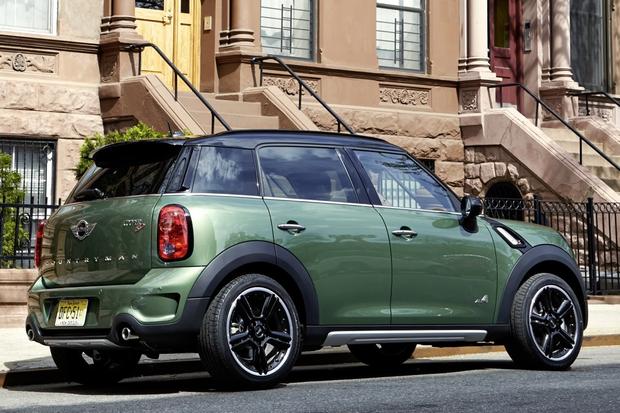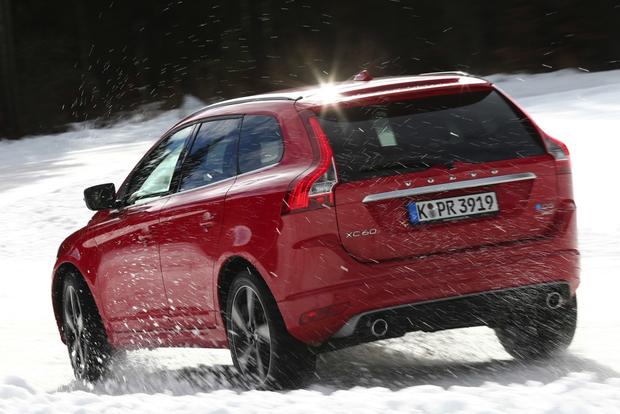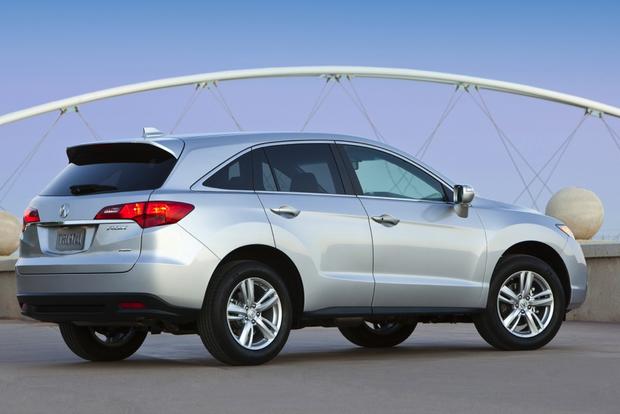 We know that searching for the right luxury SUV can be a difficult task. Not only are there many models to choose from, but several of today's top luxury SUVs are very expensive. So we've narrowed your search with our latest list, which includes our favorite luxury crossovers and SUVs that won't break the bank.
Acura RDX
With a starting price of just over $35,000 after shipping, the RDX is reasonably priced for a luxury SUV. It's also surprisingly well-equipped, with even base models including features such as leather upholstery, heated front seats, automatic headlights, a sunroof, a rearview camera and dual-zone automatic climate control. Rounding out the RDX's list of benefits is a standard 3.5-liter V6 that somehow manages to both produce a muscular 273 horsepower and return 20 miles per gallon in the city and 28 mpg on the highway in front-wheel-drive models.
Audi Q3
Audi's smallest crossover isn't out yet, but the automaker says we should expect it sometime this fall. That's good news for shoppers interested in an Audi crossover that's more budget-friendly than the Q5, which starts at around $38,000. Featuring impressive Audi styling and the brand's traditionally high-end interior, the Q3 wowed crowds when it debuted at this year's Detroit Auto Show. We're also impressed with its long list of standard equipment, which includes keyless starting, a panoramic sunroof, heated seats and leather upholstery. As for pricing, we'd expect it in the low- to mid-$30,000 range.
BMW X1
You might be surprised to learn that the least expensive BMW on sale today is a crossover SUV. Dubbed the X1, it rides on the 3 Series platform and offers a choice between two engines: a 240-hp turbocharged 4-cylinder, and a 300-hp 3.0-liter 6-cylinder. Drivers can also choose between rear- and all-wheel drive, although an 8-speed automatic is the only available transmission. Standard features include Bluetooth, dual-zone automatic climate control, a panoramic sunroof and leather, all of which is included in the X1's base price of just under $32,000 with shipping.
Buick Encore
Don't think you can get a luxury SUV for $25,000? The tiny Buick Encore says you should think again. While it may not offer the badge cachet of rivals from BMW, Audi or Mercedes, the Encore includes all the luxury-SUV basics. There's a lot of stuff, for instance, including a 7-inch touchscreen with Buick's IntelliLink infotainment system, Bluetooth, a rearview camera, a power driver's seat and satellite radio. There's an impressive exterior, which features chrome trim and 18-in alloy wheels, and there is a long list of high-end options, ranging from heated seats to leather upholstery and a navigation system. Our favorite part, however, is an excellent fuel economy rating of 25 mpg city/33 mpg hwy.
Infiniti QX50
Formerly known as the EX37, the V6-powered Infiniti QX50 is the most affordable crossover in the Infiniti lineup. It's also among our favorite crossovers for several reasons. One is its engine: We love the standard 325-hp 3.7-liter V6, even if Environmental Protection Agency fuel economy ratings are at a mediocre 17 mpg city/25 mpg hwy. We also love the long list of standard equipment, ranging from dual-zone automatic climate control and power front seats to leather upholstery, automatic headlights and a rearview camera. But more importantly, we love the QX50's base price of around $35,500, which makes it one of the best values in the luxury-crossover world.
Find an Infiniti QX50 for sale
Land Rover LR2
Although Land Rover is primarily known for its ultra-upscale Range Rover and Range Rover Sport SUVs, the brand also has a model available for around $37,500 with shipping. It's called the LR2, and while we admit that the figure isn't cheap, we still think Land Rover's small SUV is worth mentioning. Part of the reason is that 4-wheel drive is standard equipment, while it's optional on many rivals. If you need 4WD, that lessens the price gap considerably compared to competitors such as the Acura RDX and Infiniti QX50. The LR2 is also worth consideration after an update for 2013 gave it a more modern interior, a revised look and some high-tech new features, including a panoramic sunroof, a 7-in touchscreen, keyless ignition and entry and dual power front seats.
Find a Land Rover LR2 for sale
Lexus NX
The sharply styled Lexus NX isn't on sale yet, but if you can wait until this fall, we strongly suggest adding the SUV to your shopping list. There are two varieties: a sporty model with a turbocharged 4-cylinder, and a fuel-saving hybrid. Both come standard with an automatic transmission, and both are expected to start somewhere in the low- to mid-$30,000 range. And while we're not sure what's on the NX's list of standard equipment, we can safely say that the crossover will be highly successful if it's as reliable and well-equipped as the larger Lexus RX.
Lincoln MKC
The Lincoln MKC is a compact crossover based on the popular Ford Escape. On sale this summer, the MKC combines Lincoln's bold -- but "love-it-or-hate-it" -- styling with reasonable pricing that starts under $34,000 with shipping. We also appreciate standard equipment such as dual-zone automatic climate control, remote start, Lincoln's MyLincoln Touch infotainment system, heated front seats and a reversing camera. Best of all, the MKC offers two muscular engines: a 2.0-liter turbocharged 4-cylinder that makes 240 hp, and a 2.3-liter turbocharged 4-cylinder with 275 horses. In addition to offering adequate power, both engines will likely return excellent fuel economy.
Mini Countryman
With a base price of $23,000, the Mini Countryman is an excellent deal among luxury SUVs. Of course, as you might expect, base-level models are hardly luxurious, and with just 121 hp, they don't really boast the sort of performance you might expect from a Mini model. Add a few options and upgrade to a Cooper S Countryman, however, and you can have a well-equipped compact crossover for around $30,000 with shipping. Best of all, you'll get impressive fuel economy that tops out at 32 mpg hwy, even with the S's turbocharged 181-hp 4-cylinder.
Find a Mini Countryman for sale
Volvo XC60
The Volvo XC60 is an appealing package for its starting price of around $35,500 with shipping. There are automatic wipers and automatic headlights, and there's dual-zone automatic climate control. The XC60 also has a power driver's seat with memory, Bluetooth, HD Radio and 18-in alloy wheels. We also love the automatic city-braking system that stops the XC60 if it detects an impending low-speed crash. Our only gripe is a lackluster powertrain: The XC60's 3.2-liter 6-cylinder makes just 240 hp, which is bested by most rivals. The low hp doesn't translate into excellent fuel economy, as it returns just 18 mpg city/26 mpg hwy. Still, the XC60 would find its way on to our luxury-SUV shopping list.