Top Cars
6 Best Used Pickup Trucks Under $15,000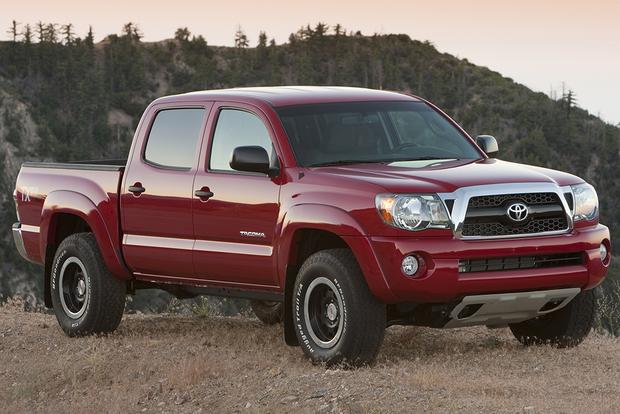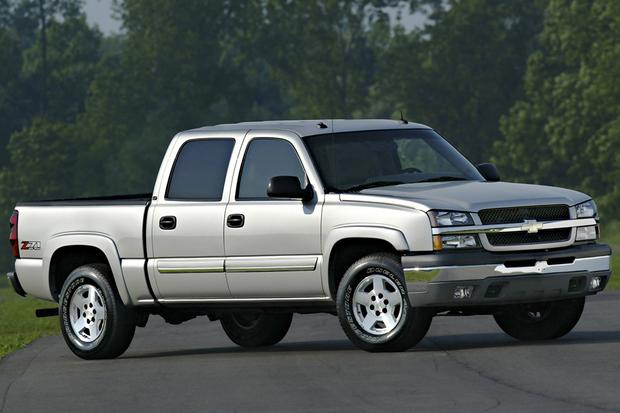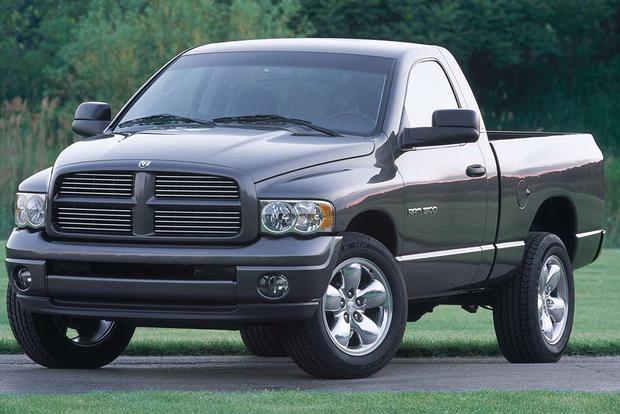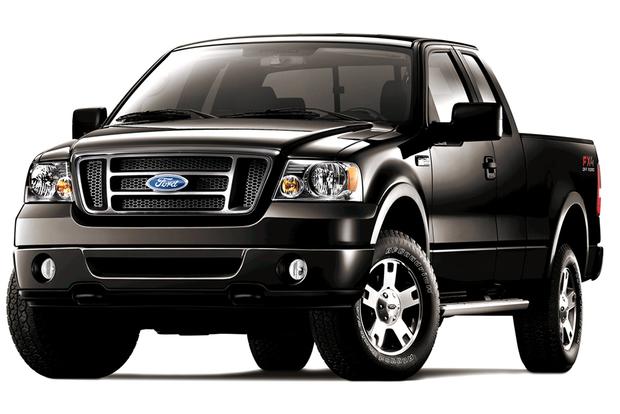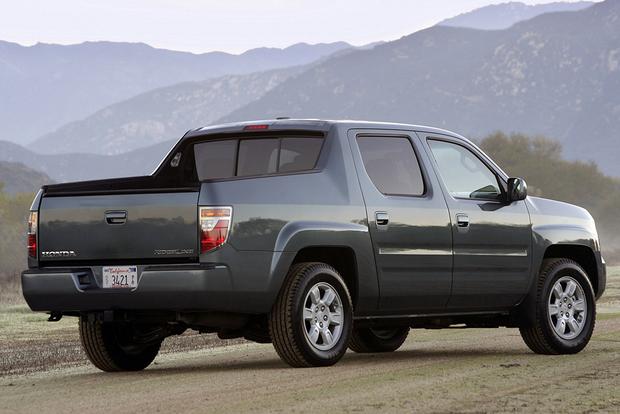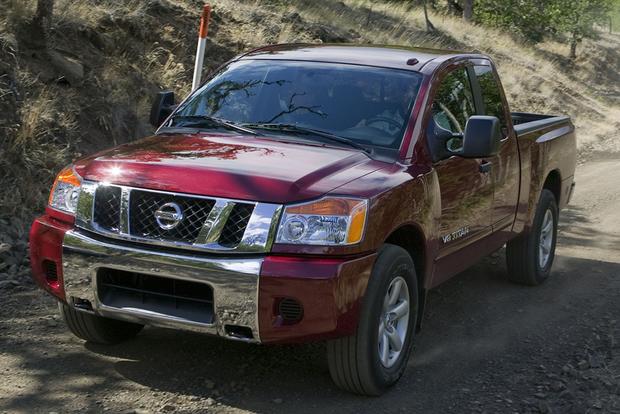 If you're searching for a new pickup, you might be a little disappointed to learn that most of today's models are surprisingly expensive. Even many used trucks hold their value well, meaning it's hard to find a good one if you're on a tight budget. Fortunately, we've created our latest list with you in mind. We've rounded up our six favorite used pickup trucks you can buy today for around $15,000 or less.
2003-2006 Chevrolet Silverado
The 2003-2006 Silverado is our favorite iteration of the full-size truck's first-generation model. Thanks to a 2003 facelift, this pickup was truly given a more modern look. We also like the Silverado's impressive variety: 2003-2006 models offer a choice between a V6 or three different V8s, several transmissions, 2- or 4-wheel drive and a wide range of body styles to meet your exact needs. In other words, you'll have no trouble locating the truck you want, and it should be easy to find on AutoTrader.com, as there are hundreds of examples nationwide for around $15,000 or less.
Find a Chevrolet Silverado for sale
2002-2008 Dodge Ram
The 2002-2008 Dodge Ram is another full-size truck that offers wide-ranging appeal. Like the Silverado, it boasts a variety of engine choices, body style options and available transmissions. It also touts available 2- or 4-wheel drive. But the Ram offers something its full-size rivals can't match: bold, muscular styling, which helps distinguish it from Chevy, GMC and Ford models. The Ram also offers Chrysler's excellent 5.7-liter HEMI V8, which gives it up to 8,550 lbs of towing capacity when properly configured.
2004-2008 Ford F-150
The Ford F-150 is one of the most popular vehicles of all time -- and with good reason. Pickup buyers will like the 2004-2008 model for its impressive capabilities, including up to 11,000 lbs of towing capacity and nearly 2,800 lbs of cargo-hauling prowess. Truck buyers will also like its available V6 or V8 engines and its body style options, which are designed to meet any need. We also like the 2004-2008 F-150 for its surprisingly forward-thinking interior, which looks a lot more modern than the cabins of most used pickup trucks. If all that sounds good, you should have no trouble finding a 2004-2008 F-150 for around $15,000 or less.
2006-2009 Honda Ridgeline
If you don't need the capabilities of a full-size, tow-happy pickup, consider the 2006-2009 Honda Ridgeline. Its pickup truck identity is still there, as it offers an open rear bed that's capable of hauling up to 1,500 lbs. But it also boasts a carlike ride and better-than-average fuel economy. In addition to its crossover-based chassis and standard 3.5-liter V6, the Ridgeline offers up to 15 miles per gallon in the city and 21 mpg on the highway. While there's no available V8 or long bed option available for the Ridgeline, there's no better choice for shoppers interested in a capable pickup with carlike roots.
Find a Honda Ridgeline for sale
2004-2009 Nissan Titan
If you're looking for a capable full-size pickup on a budget, the 2004-2009 Nissan Titan joins rivals from Ford, Chevrolet and Dodge as worthy of a spot on your list. While modern Titan models are a little outdated compared to competitors, the Titan initially had everything necessary to hang with its best rivals -- a brawny 305-hp 5.6-liter V8, several body style choices and even a high-end LE model with leather upholstery. Towing capacity maxes out at a strong 9,500 lbs, while a standard 5-speed automatic -- not offered on most rivals -- helps to improve hauling, acceleration and gas mileage. The Titan also benefits from Nissan's solid reputation for durability and dependability, along with used prices that start well under $15,000.
2005-2012 Toyota Tacoma
The Toyota Tacoma is one of our favorite modern pickups. One reason is its legendary durability, which is practically second-to-none in the world of the midsize truck. We also like its no-nonsense interior and exterior styling, which seems to be designed more for practicality than appearance. Of course, there's also an impressive V6 engine -- with up to 240 horsepower -- and a fuel-efficient 4-cylinder that reaches 23 mpg in combined city and highway driving. The 2005-2012 Tacoma also offers more body styles than used rivals such as the Nissan Frontier and Chevrolet Colorado -- all for around $15,000 or less on AutoTrader.com.