A new car doesn't just come with a unique smell; it also comes with a spiffy new interior. Even though the average new car sells for close to $50,000 these days, some very comfortable, functional, and attractive automotive interiors come with affordable cars wrapped around them.
We've put together a list of 10 cars with base prices under $50,000, offering the best interiors of the 2022 model year for the price. Buyers can option up several vehicles on this list to drive their prices way over our limit, but the lower-trim models are plenty attractive, comfortable, and feature-laden.
Here are the 10 best interiors under $50,000 for 2022.
1. 2022 Audi S3 Premium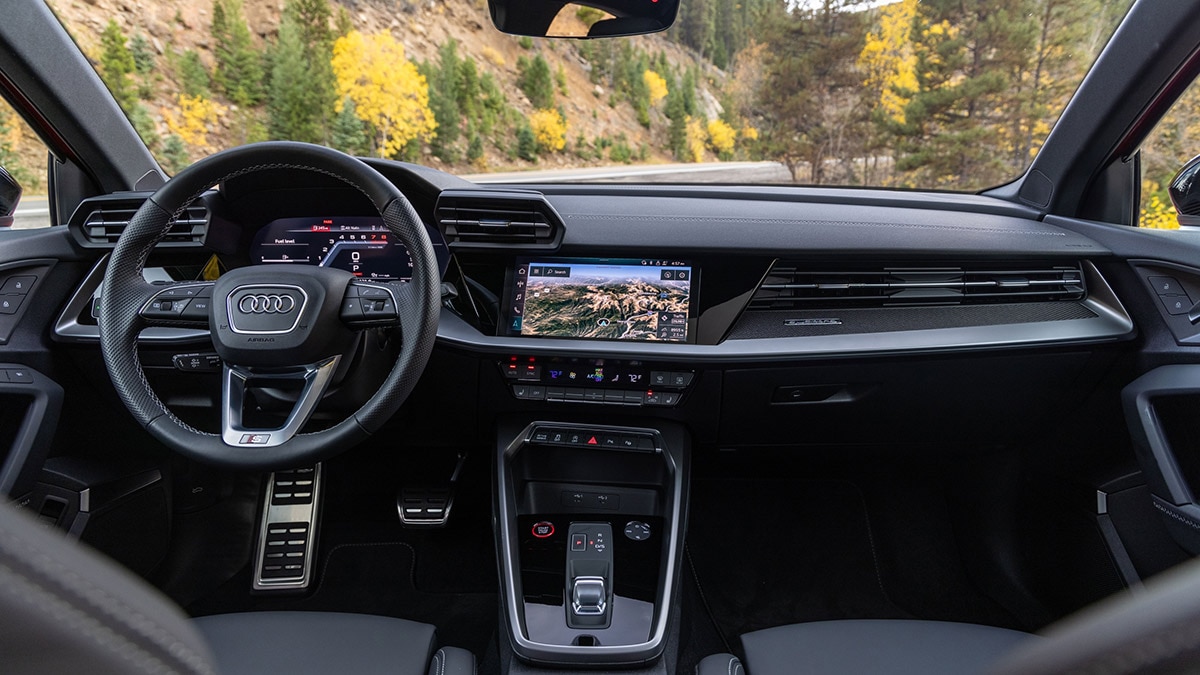 Sliding in just under the limit with a starting price of $45,800, the 2022 Audi S3 Premium continues Audi's legacy of spare, Bauhaus-inspired interior design. The only sedan on our list, the S3 showcases minimalism. Emphasizing function over form, the S3's dash houses an impressive array of tech features, and the standard panoramic sunroof bathes the cabin in natural light. See 2022 Audi S3 models for sale
2. 2022 Chrysler Pacifica Limited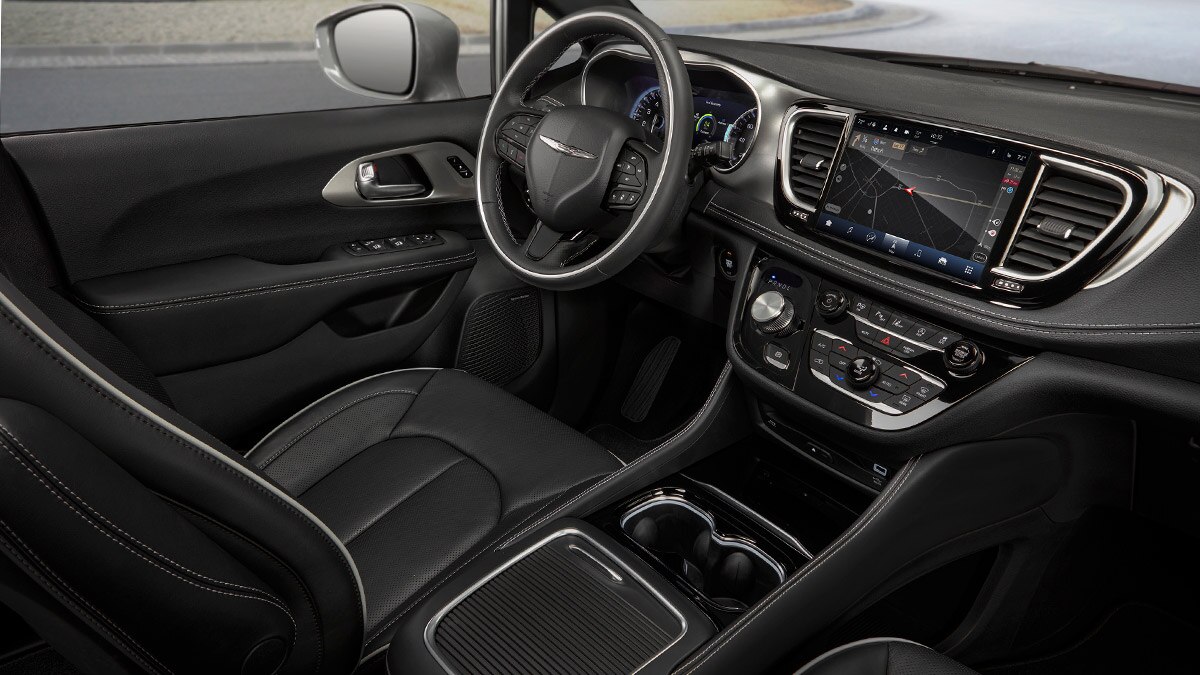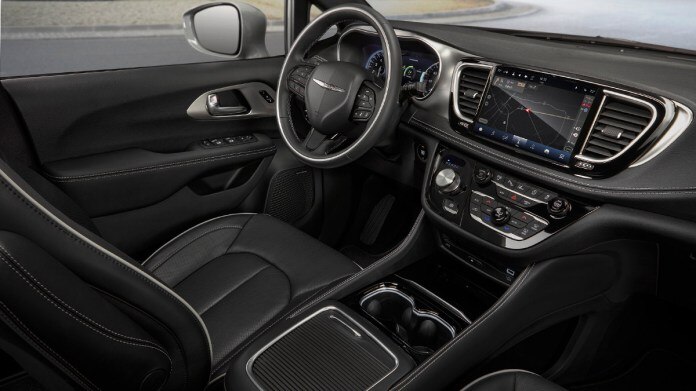 A minivan with one of the best interiors? That's right; the minivan has finally come of age with the 2022 Chrysler Pacifica Limited, an upper-trim-level model starting at $49,175. While the younger family members can enjoy clever storage, connectivity, and easy access features of the Pacifica, the adults can revel in sophisticated design, luxurious and roomy seating, and attractive finishes and materials throughout the cabin. See 2022 Chrysler Pacifica models for sale
3. 2022 Hyundai Ioniq 5 SEL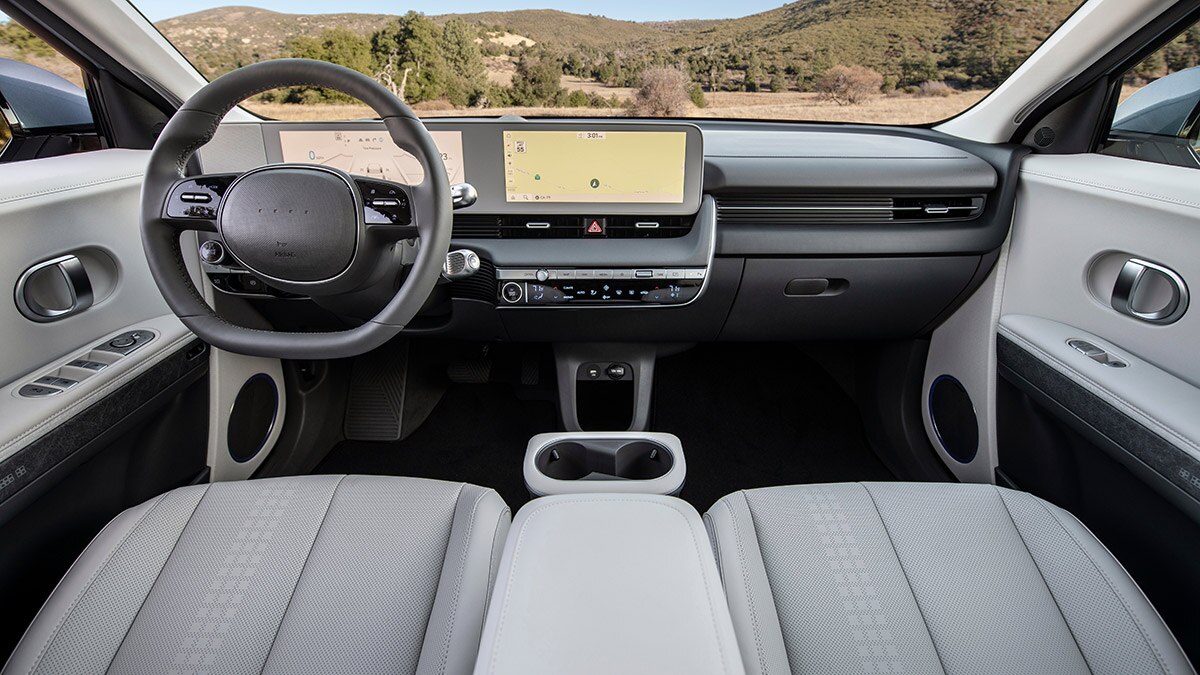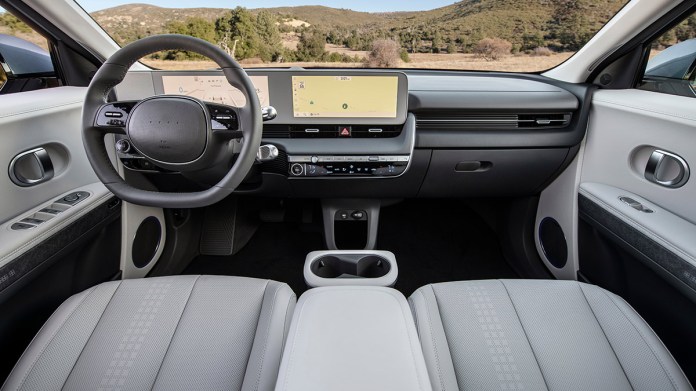 The future has arrived. The 2022 Hyundai Ioniq 5 ushers us into the future with a clean, uncluttered interior with elegant simplicity. Even though the Ioniq 5 is an electric vehicle (EV), its interior layout is traditional and familiar, with a few surprises. A 12.3-inch digital instrument cluster and a 12.3-inch infotainment screen share a single, long horizontal bezel. The cabin is open and airy, thanks to a giant panoramic sunroof. The SEL trim level starts at $45,900, and that's before any tax credits and rebates the Ioniq 5 may accrue. Hyundai limits sales to just a few states for now, but expect to see the Ioniq 5 near you soon. See 2022 Hyundai Ioniq 5 models for sale
4. 2022 Kia Telluride SX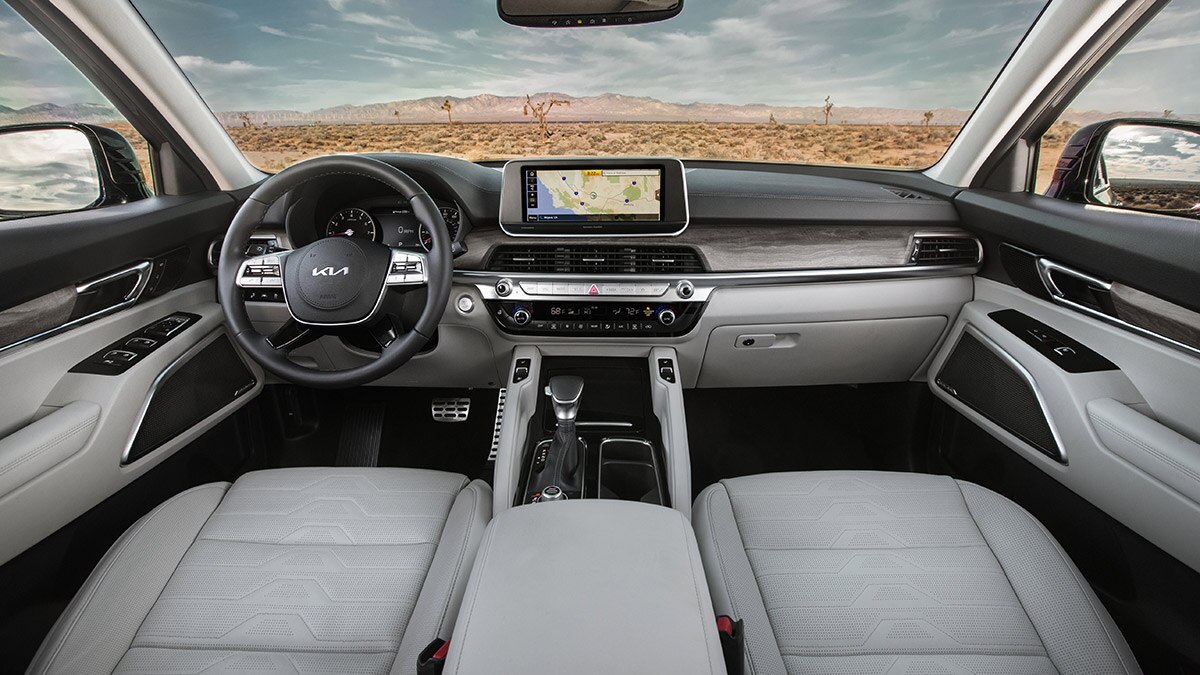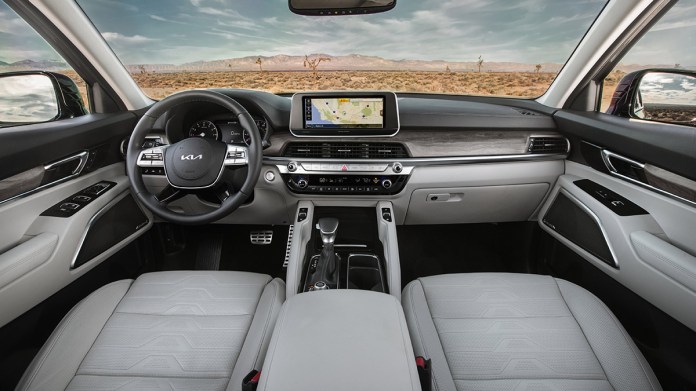 When the Kia Telluride arrived as a 2020 model, admirers praised its striking exterior, lusty powertrain, and overall freshness. Now a few years into its run, the 2022 Kia Telluride SX, the trim level at the top of the lineup starting at $42,990, earns accolades for its roomy, luxurious, and comfortable 3-row interior. With second-row captain's chairs, it seats seven passengers on leather surfaces (premium Nappa leather is available). Dual sunroofs over the first and second rows bring in light and air, while the modern interior design brings joy and delight. See 2022 Kia Telluride models for sale
5. 2022 Lincoln Nautilus Reserve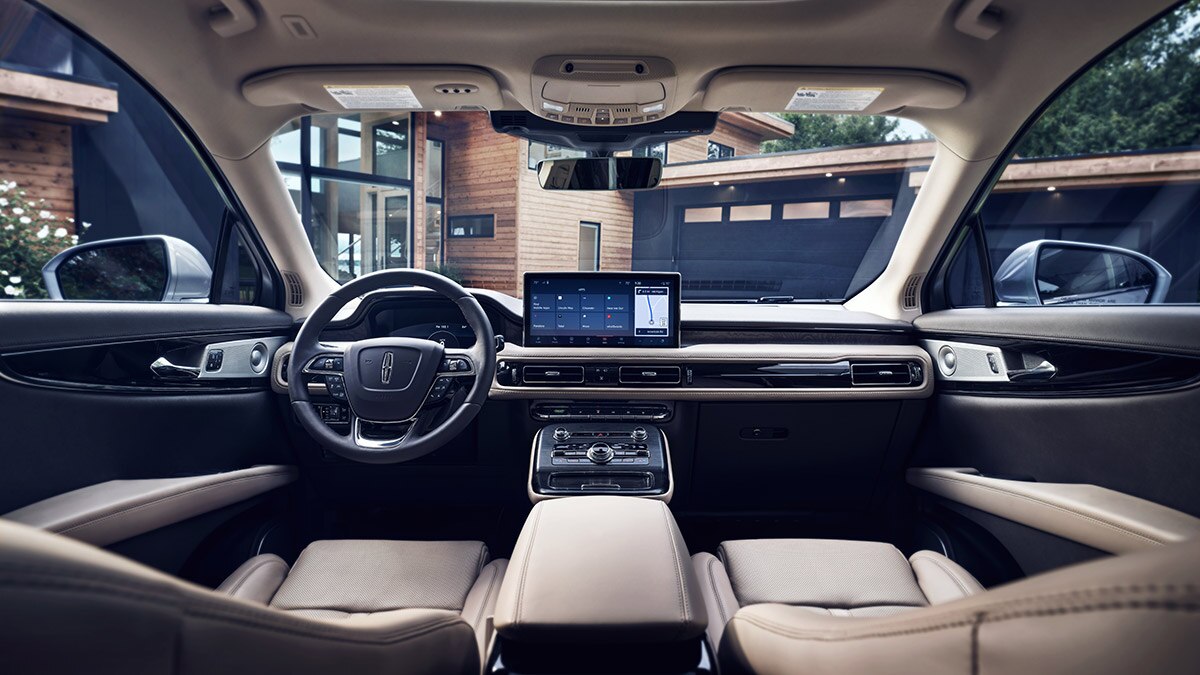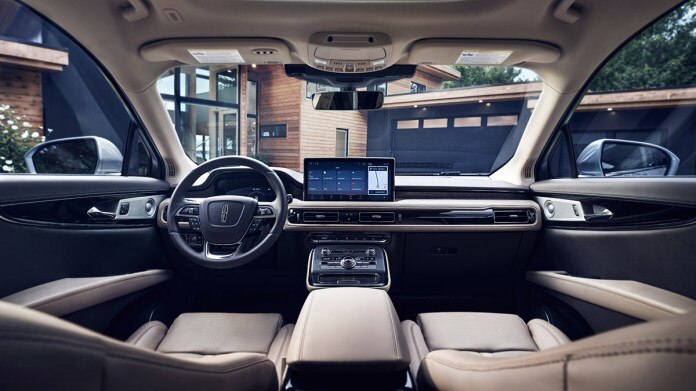 The mid-trim-level 2022 Lincoln Nautilus Reserve squeaks in under our $50,000 limit with a starting price of $49,435. Lincoln's renaissance is in full swing, with the 5-passenger Nautilus in the middle of the lineup. Bringing Lincoln right into the present with technology features like Active Noise Control and cabin particulate air filtration, the Nautilus doesn't forget classic luxury details like dual illuminated vanity mirrors, leather-wrapped steering wheel, illuminated scuff plates, and a retro piano key shifter. Classic elegance in a thoroughly modern cabin, topped with a glorious Panoramic Vista Roof. See 2022 Lincoln Nautilus models for sale
6. 2022 Mazda CX-9 Signature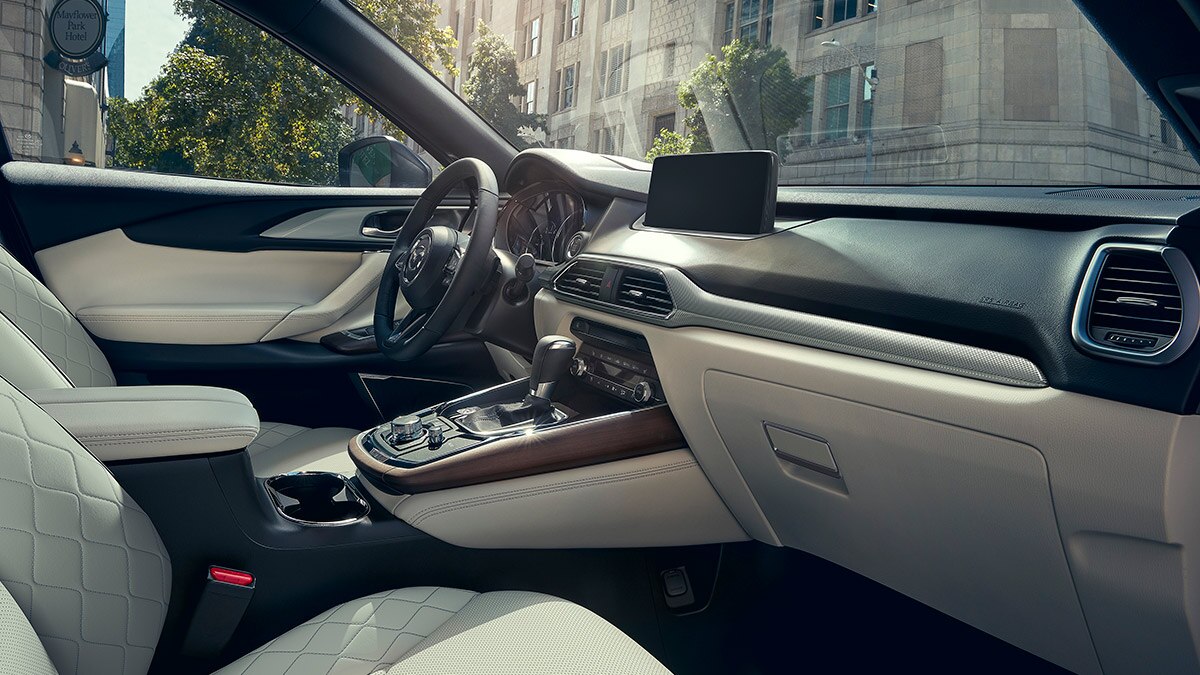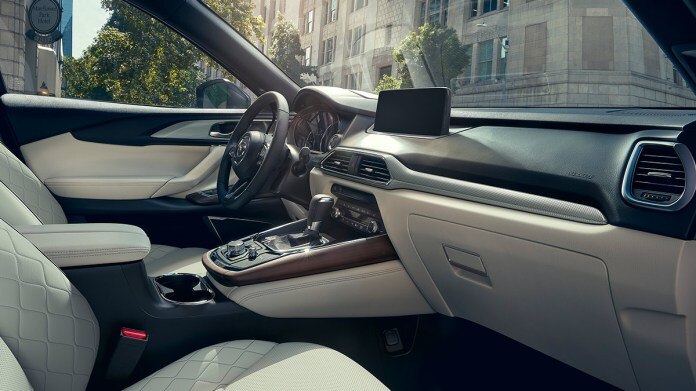 Mazda's flagship 3-row SUV now has a near-luxury trim level to enhance an already distinctive interior. The 2022 Mazda CX-9 Signature starts at $47,210. Lower trims seat up to seven, but the Signature is a comfort-oriented 6-seater thanks to a pair of comfortable captain's chairs in the second row, separated by a center console. Nappa leather seating is standard throughout the cabin, in either Deep Chestnut or Parchment. The dashboard and cockpit are pure Mazda – driver-centric, balanced, and meticulously built of high-quality materials. Not only is the CX-9 luxurious, but it's also one of the best-driving 3-row SUVs on the market. See 2022 Mazda CX-9 models for sale
7. 2022 Mercedes-Benz GLB 250 SUV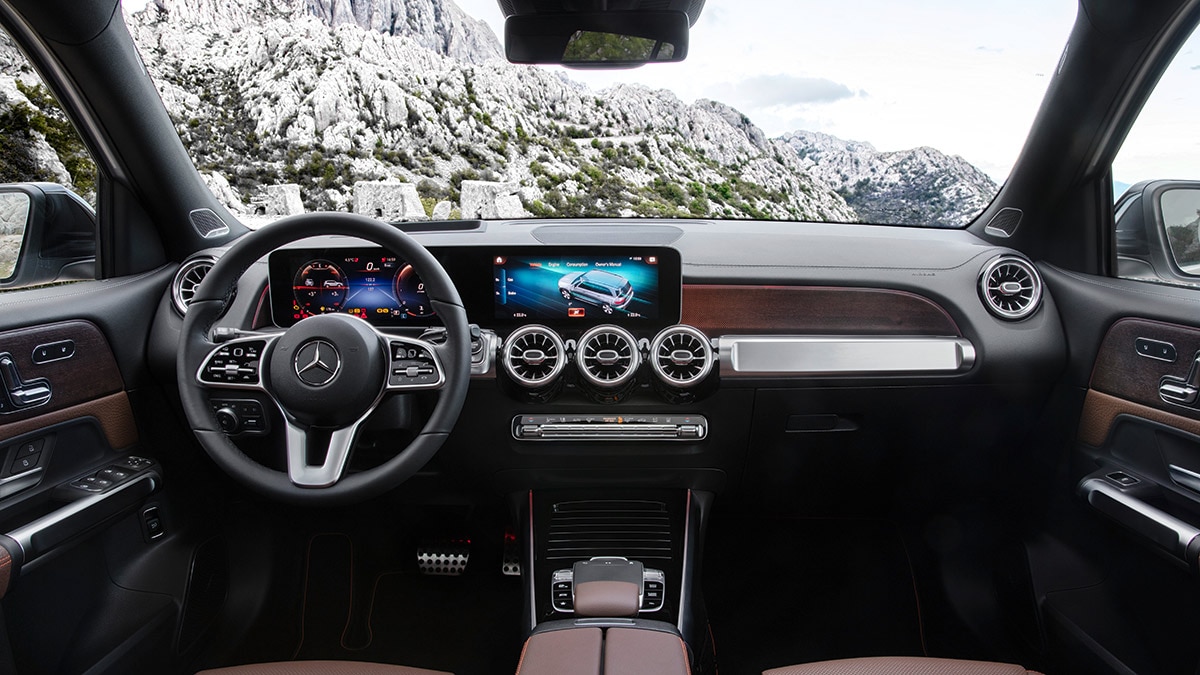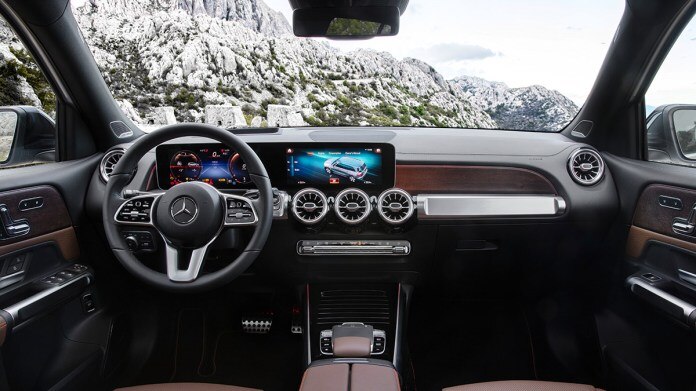 Starting at $38,600, the 2022 Mercedes-Benz GLB 250 SUV is one of the most affordable of our selections, leaving room for a desirable $2,700 AMG Line package of options to bring sporty flair to this 2-row SUV. A tiny third row of seats is even available for $850, though we don't recommend them except for occasional use. The GLB's dash is a triumph of design, anchored by round HVAC vents at the center and the outboard edges, along with a sleek digital instrument panel and infotainment screen sharing a proud housing. This modern, crisply designed interior brings Mercedes-Benz quality and ambiance into a new era. See 2022 Mercedes-Benz GLB models for sale
8. 2022 Ram 1500 Laramie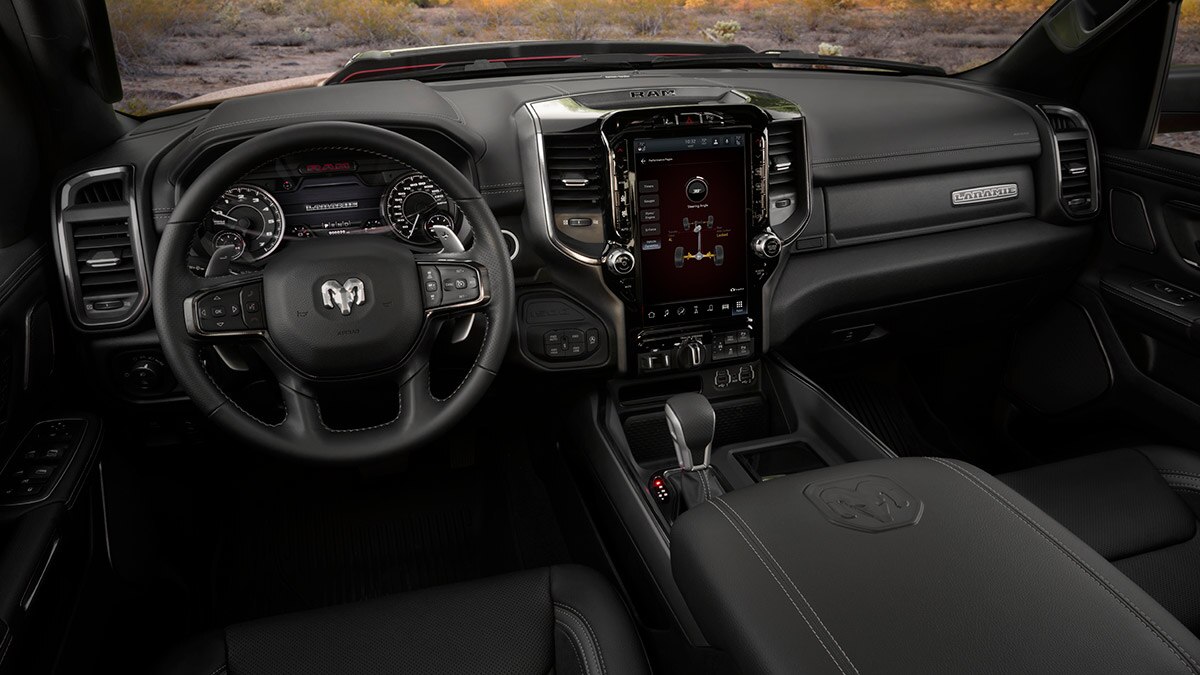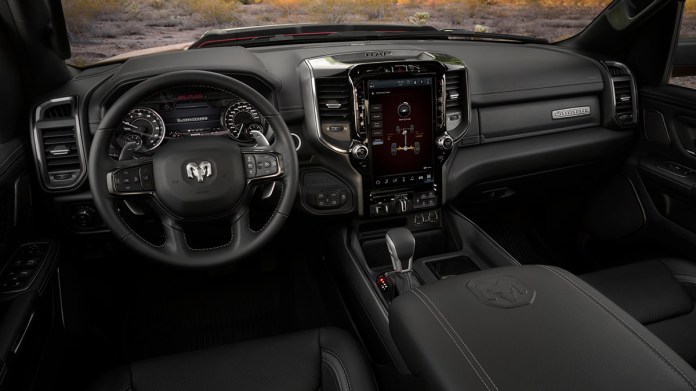 Pickup trucks grew beyond the work site years ago and now feature as many comfort, convenience, and luxury features as any sedan. The mid-trim-level 2022 Ram 1500 Laramie comes with a standard leather-trim 40/20/40 front bench seat and 6-passenger seating for a starting price of $48,250. (Opting for a pair of leather-trimmed front bucket seats pushes the starting price just over our limit.) Ram understands the word "bold" but somehow manages to achieve elegance simultaneously inside its 1500 truck. The most striking feature in the cabin is the shield-shaped center stack, which houses the infotainment touchscreen and control array. In a class where too much macho can easily overwhelm the senses, the Ram 1500 makes a case for confident elegance. See 2022 Ram 1500 models for sale
9. 2022 Volkswagen Taos SEL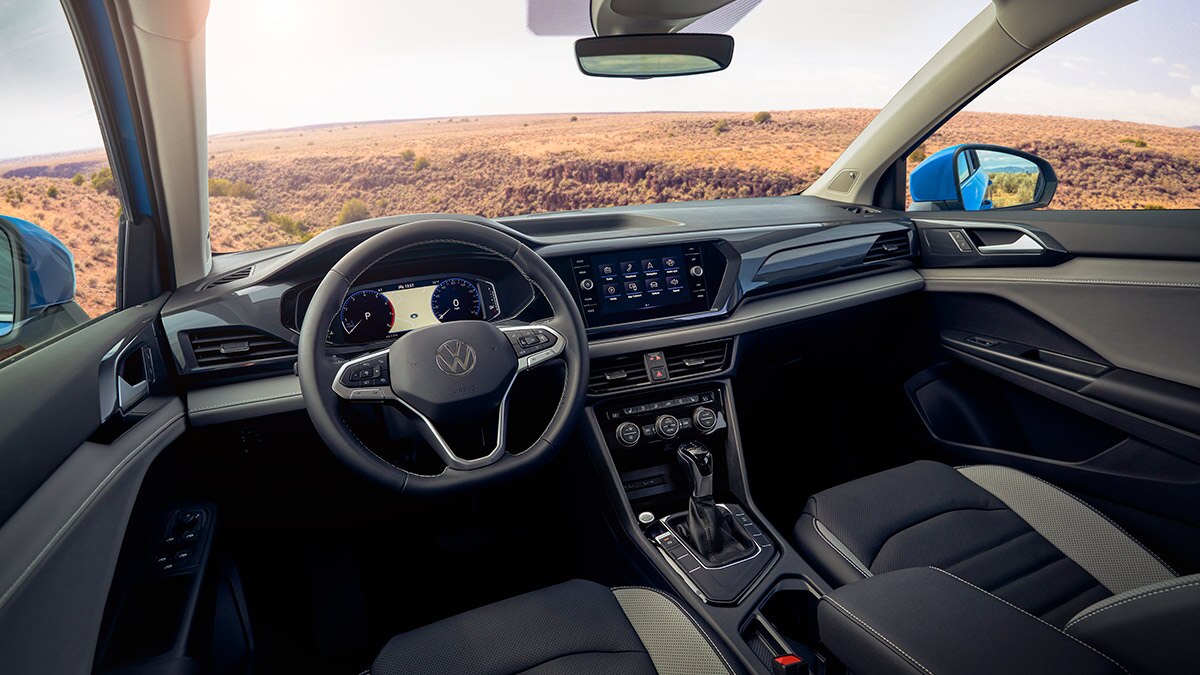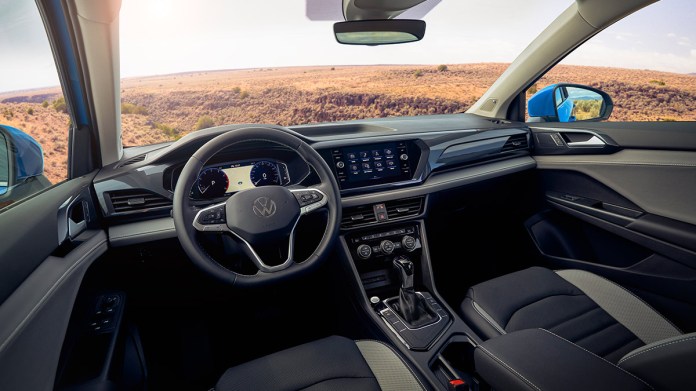 When the Taos debuted as a 2021 model, it was overshadowed by the flashy electric ID.4. But savvy shoppers have discovered the stylish compact SUV. The 2022 Volkswagen Taos SEL starts at $31,790 at the top of the line, the lowest starting price of our 10-vehicle selection. Even at this price, the Taos features leather seating surfaces, VW's cool Digital Cockpit Pro, Beats premium audio, and more. Taos's 2-tone interior scheme uses high contrast to create a sporty, athletic vibe. The standard panoramic sunroof lets light in during the day, while interior ambient lighting makes things shine at night. See 2022 Volkswagen Taos models for sale
10. 2022 Volvo V60 Cross Country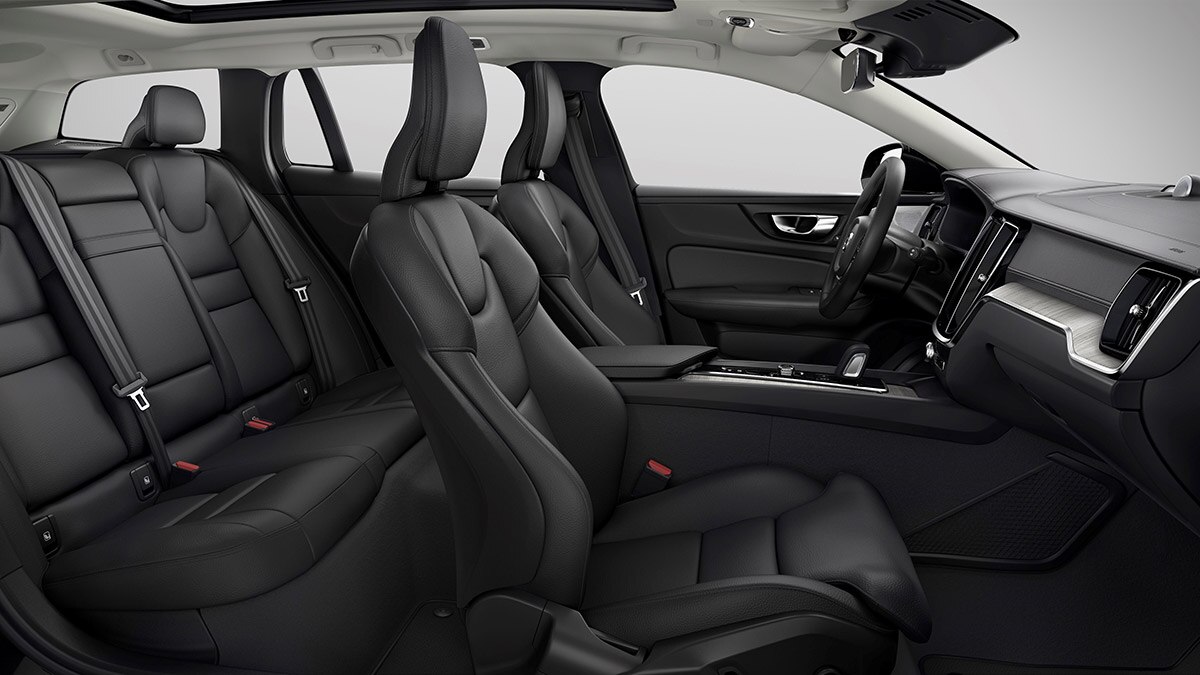 Starting at $46,200, the 2022 Volvo V60 Cross Country wears a rugged exterior with high ground clearance and all-wheel drive, wrapped around a serene, elegant Scandinavian interior. Supple leather seating surfaces dress the most comfortable and supportive seats in the class. A portrait-oriented infotainment screen takes center stage on the dash, featuring genuine wood and metal trim. Furniture-quality details abound in the center console and doors. The functional wagon form maximizes interior space without going to SUV lengths and heights. See 2022 Volvo V60 Cross Country models for sale
Best Interiors Under $50,000 for 2022
2022 Audi S3 Premium
2022 Chrysler Pacifica Limited
2022 Hyundai Ioniq 5 SEL
2022 Kia Telluride SX
2022 Lincoln Nautilus Reserve
2022 Mazda CX-9 Signature
2022 Mercedes-Benz GLB 250 SUV
2022 Ram 1500 Laramie
2022 Volkswagen Taos SEL
2022 Volvo V60 Cross Country