A new car with a nice interior doesn't need to cost a fortune. This year, there are some cars and SUVs at reasonable prices with interior design, quality, and technology that you might expect from a much more expensive luxury vehicle.
We've put together a list of the cars with a base price of under $50,000 that offer the most bang for the buck in terms of interior quality. Some versions may require additional packages or options but even if you get the base model, we think these cars are still worth checking out. These cabins are comfortable, high-tech, and just look nice, especially considering their price tags. Here are the 10 best interiors under $50,000.
1. 2021 Mercedes-Benz GLA 250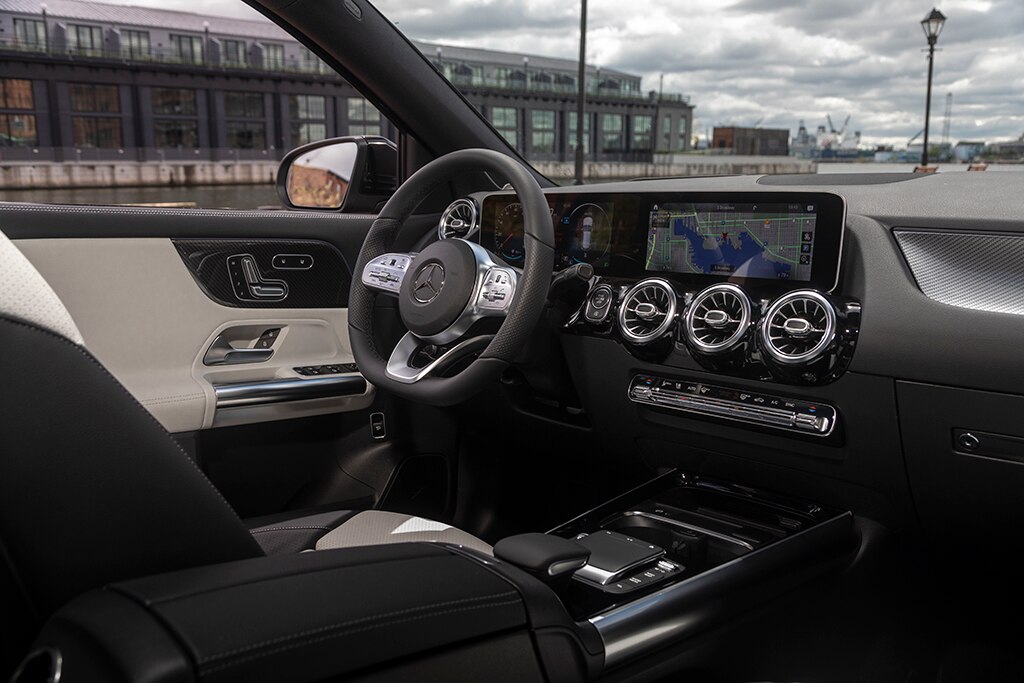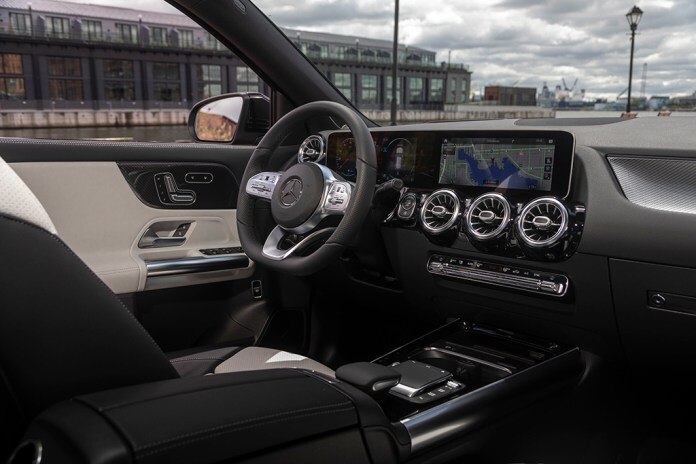 The Mercedes-Benz GLA-Class may have lost some of its quirkiness with its 2021 redesign, but the interior got much nicer than its predecessor. Starting with the E-Class Coupe, the Mercedes-Benz brand has been on a roll with top-notch interior quality in its most recently redesigned models and we're happy that streak is continuing with its most affordable crossover. It's pretty roomy for a subcompact SUV and the infotainment system is big and user-friendly. Find a Mercedes-Benz GLA-Class for sale
2. 2021 Hyundai Elantra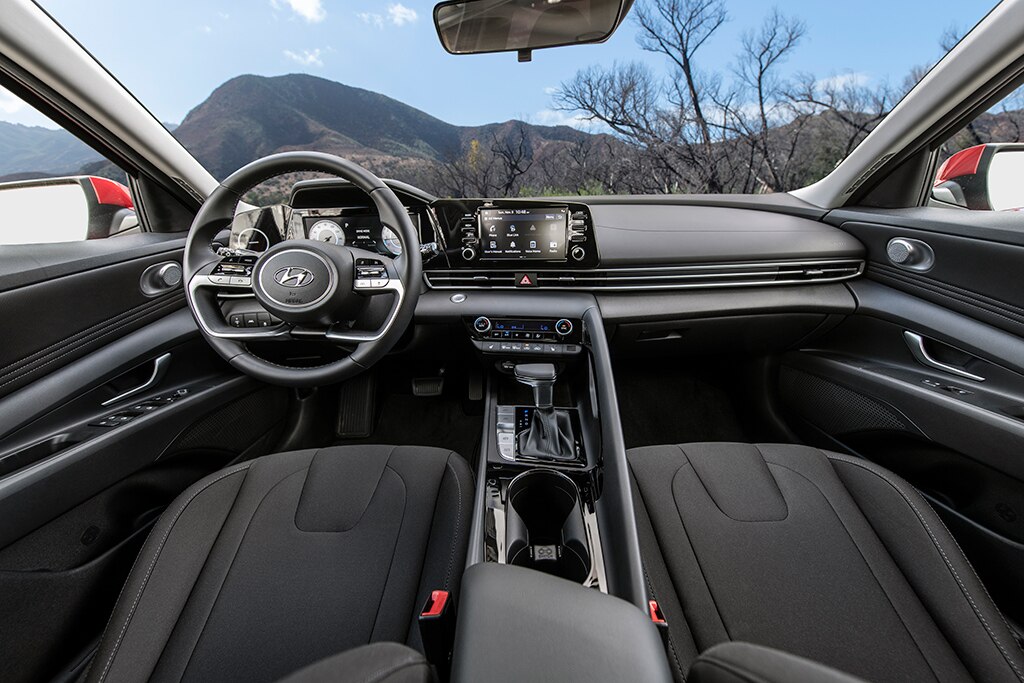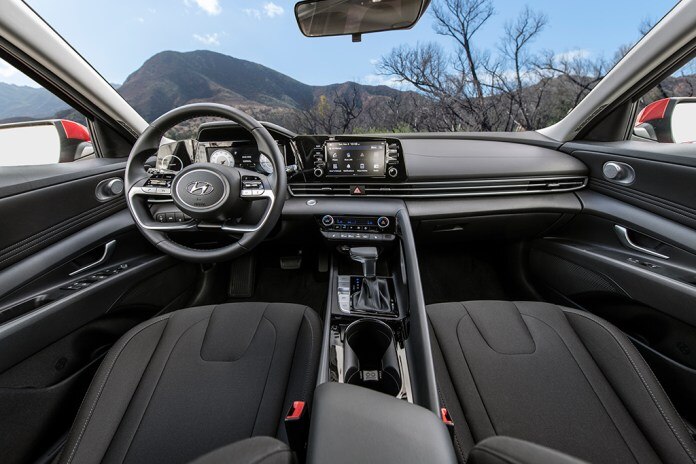 Hyundai has been stepping up its game in just about every category, one of which is interior quality. A good example of that is the cabin of the Hyundai Elantra compact sedan. The inside of the Elantra is so nice that it puts this Hyundai on more competitive ground. The redesigned 2021 Elantra has more interior space than its predecessor and it uses an attractive design. We especially like the available 10.25-inch infotainment system and digital gauge cluster. Find a Hyundai Elantra for sale
3. 2021 Buick Envision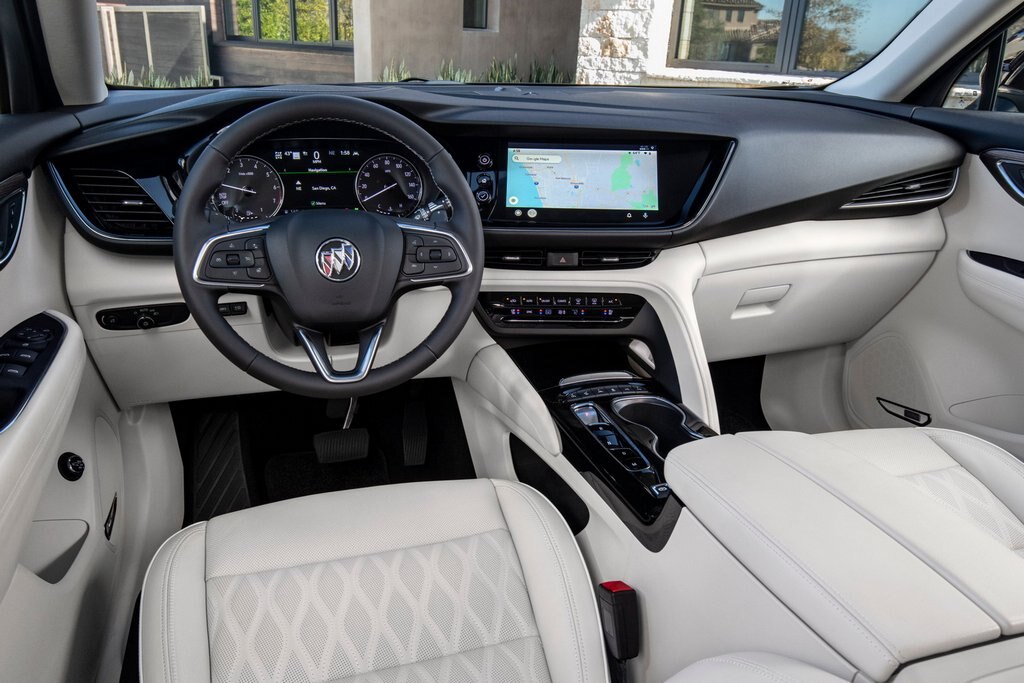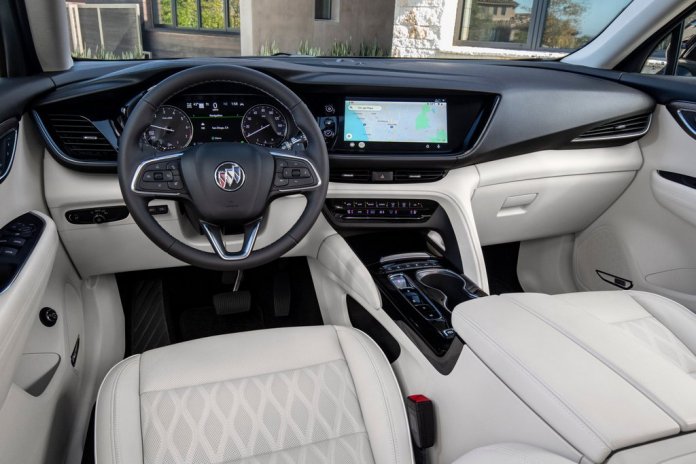 The previous generation of the Buick Envision was an also-ran in the competitive compact premium SUV segment slotted between the Encore and the Enclave. A redesign for 2021 has repositioned the Envision to compete with class leaders while undercutting them on price. Step inside the new Envision and you might think you've entered a more expensive European luxury crossover. Just a few interior options include perforated leather seating, a dual-pane sunroof, and a color head-up display. Find a Buick Envision for sale
4. 2021 Honda Civic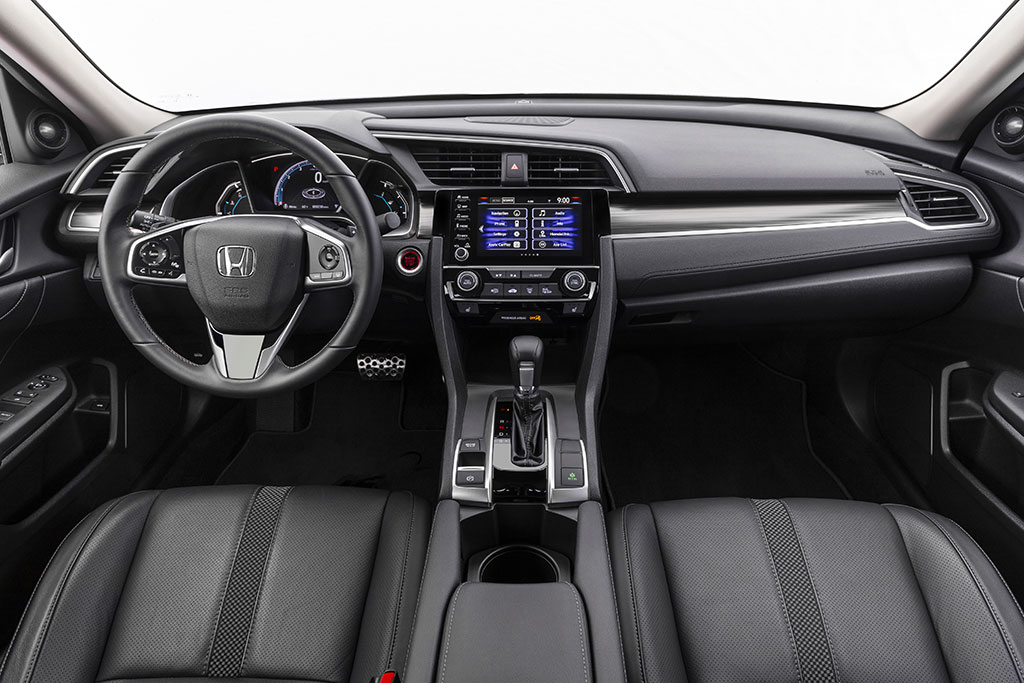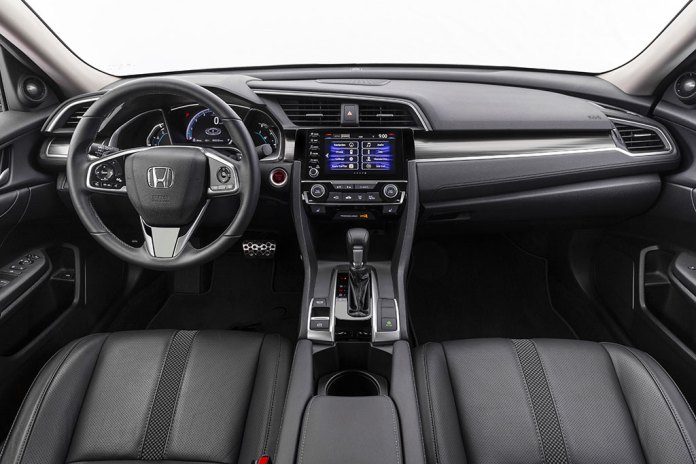 The Honda Civic is quite simply one of the most well-rounded cars money can buy. It does just about everything well. It's attractive, safe, efficient, affordable, and it's even enjoyable to drive. On top of that, it has a great interior for its price tag. It can get really nice in the upper trims while keeping the price affordable. It's plenty roomy for both passengers and cargo and it uses a thoughtful interior design with good ergonomics and nice material quality. Find a Honda Civic for sale
5. 2021 Kia K5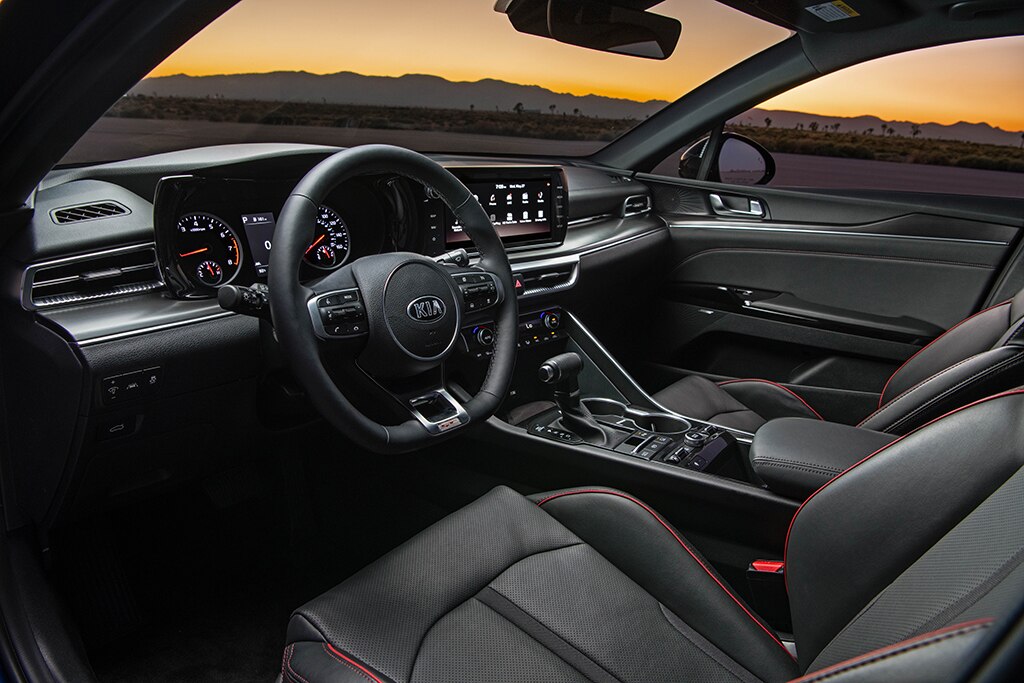 The Kia K5 is an all-new midsize sedan that replaces the outgoing Optima and the price is far below $50,000. The inside of the K5 is fantastic, especially in the sporty GT trim. On top of a performance upgrade, the GT model includes unique interior style accents that you won't find in the rest of the lineup like synthetic leather sport seats. It has an interior design that is premium and driver-centric, which makes it kind of remind us of a German sport sedan. Available features include wireless charging and up to 5 USB ports. Find a Kia K5 for sale
6. 2021 Lincoln Corsair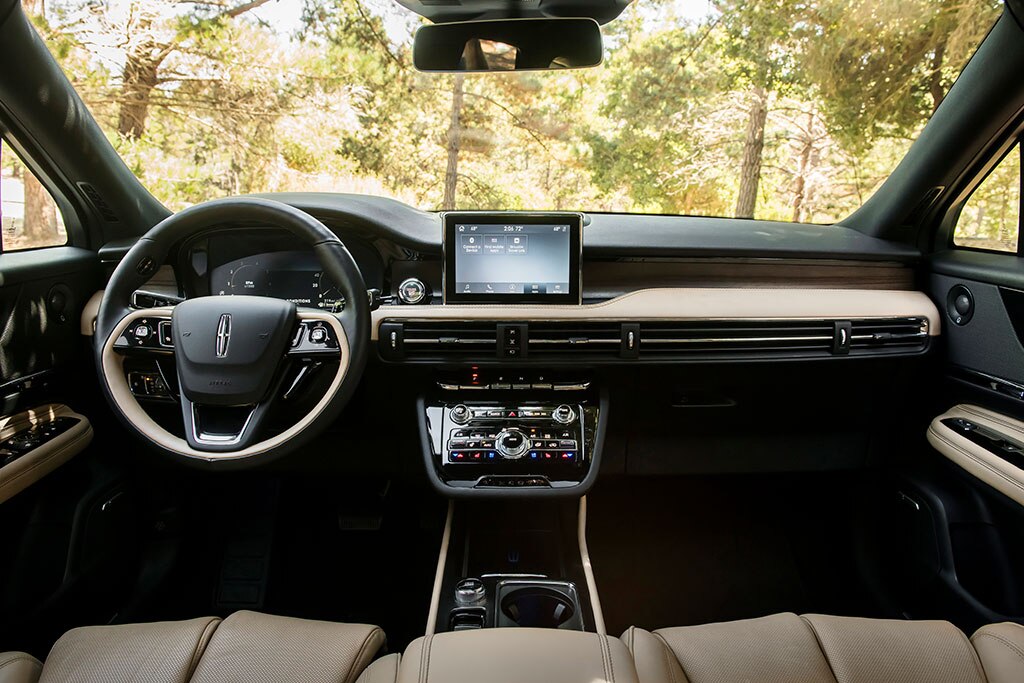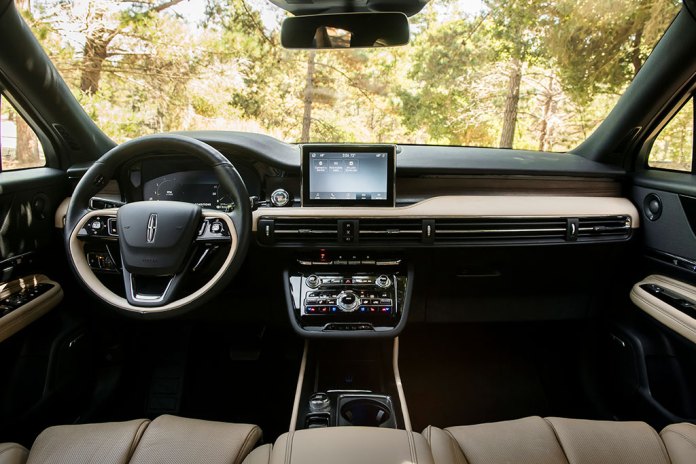 The interior of the Lincoln Corsair is a quiet, serene sanctuary that is comfortable for everyone inside. It has sliding and reclining back seats, which is uncommon for this segment. This is not only good for passenger comfort, but it allows you to customize your interior space allowing you to optimize passenger space, cargo space, or some combination of both. The Corsair is a reasonably priced compact luxury crossover that kind of reminds us of bigger Lincoln SUVs like the Aviator and Navigator, which is a very good thing. Several Lincolns have been on our list of the best interiors over the past few years. If you're looking for a luxury car or SUV and want a top-notch interior, Find a Lincoln Corsair for sale.
7. 2021 Volkswagen ID.4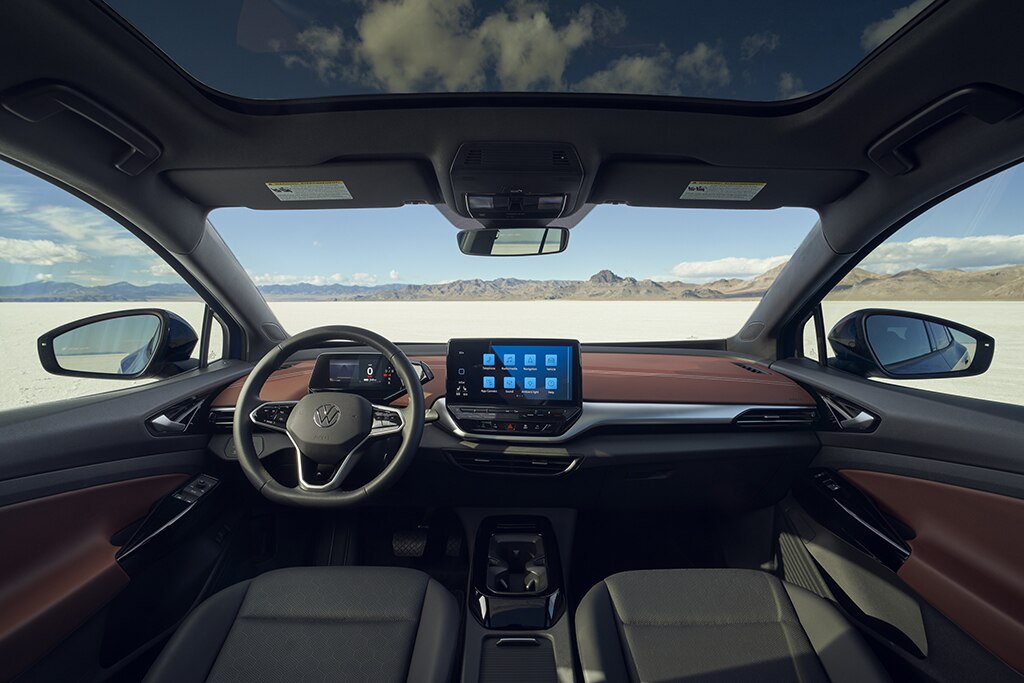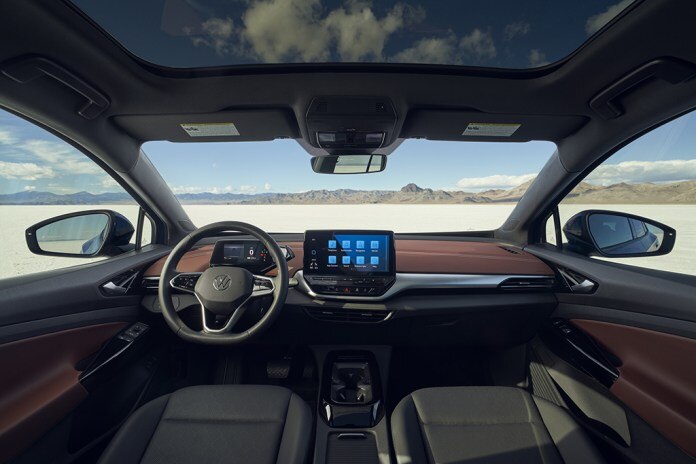 The Volkswagen ID.4 is an all-new, all-electric compact crossover that we've been patiently waiting for. Now that it's finally arrived, we're impressed not only with the smooth and peppy electric drivetrain, but with the high-tech interior. It speaks a new design language for the brand that we haven't seen yet in a production vehicle in the U.S. It's very tech-focused and is centered on a responsive infotainment system that is truly smartphone-like. Pretty much all of the controls are touch-sensitive in lieu of traditional buttons and knobs, which is risky, but it works well in this Volkswagen. Find a Volkswagen ID.4 for sale
8. 2021 Genesis G80
We've been consistently impressed with the Genesis brand so far in its brief history and the redesigned G80 sedan is no exception. Not only does it have a striking exterior, but its interior is spacious, well-crafted, and well-appointed. Everything the driver touches has a premium feel to it and passengers will be comfortable in the roomy seats. One of the many strong suits of the G80 is value; you simply won't find another midsize sedan under $50k from a competing luxury brand with an interior this nice. Find a Genesis G80 for sale
9. 2021 Mazda3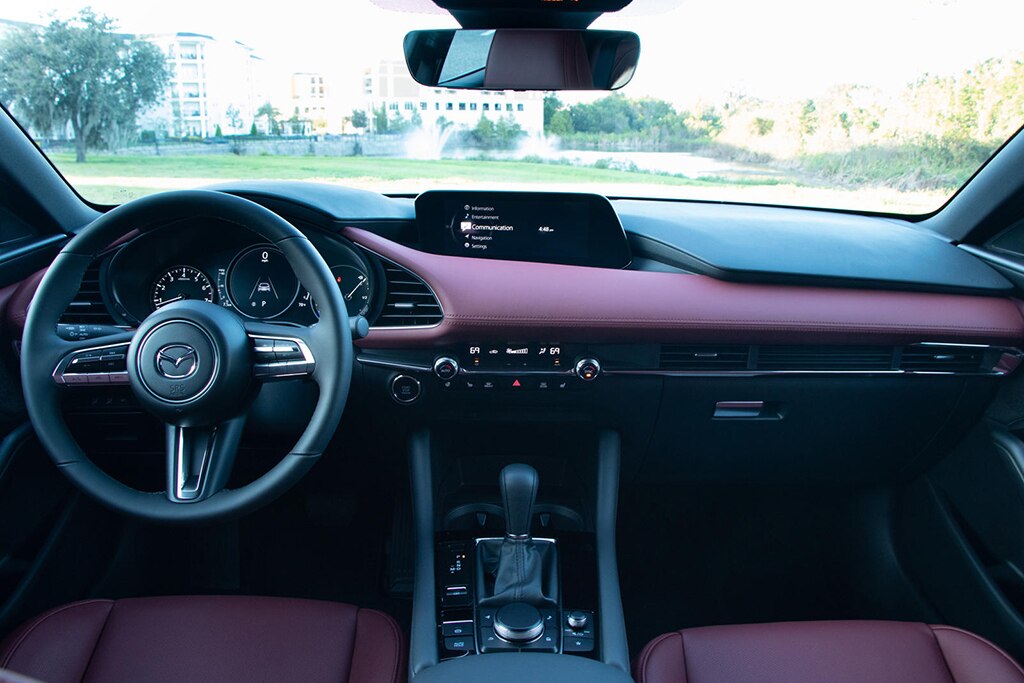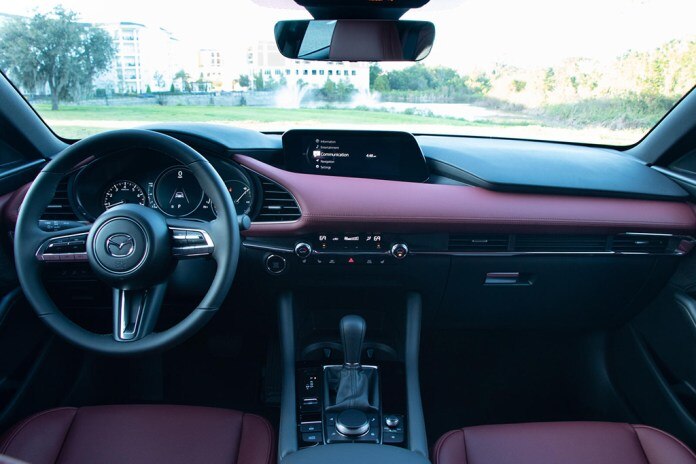 The Mazda3 impresses in a lot of ways, one of those ways being the interior. Available as a sedan or a hatchback, the compact Mazda3 has a premium look and feel without a premium price tag. Cabin materials are upscale, especially in the higher trims, and the infotainment system is one of the most intuitive in its class. A nice bonus is an athletic driving experience, especially from the newly available turbocharged engine. Find a Mazda3 for sale
10. 2021 Nissan Kicks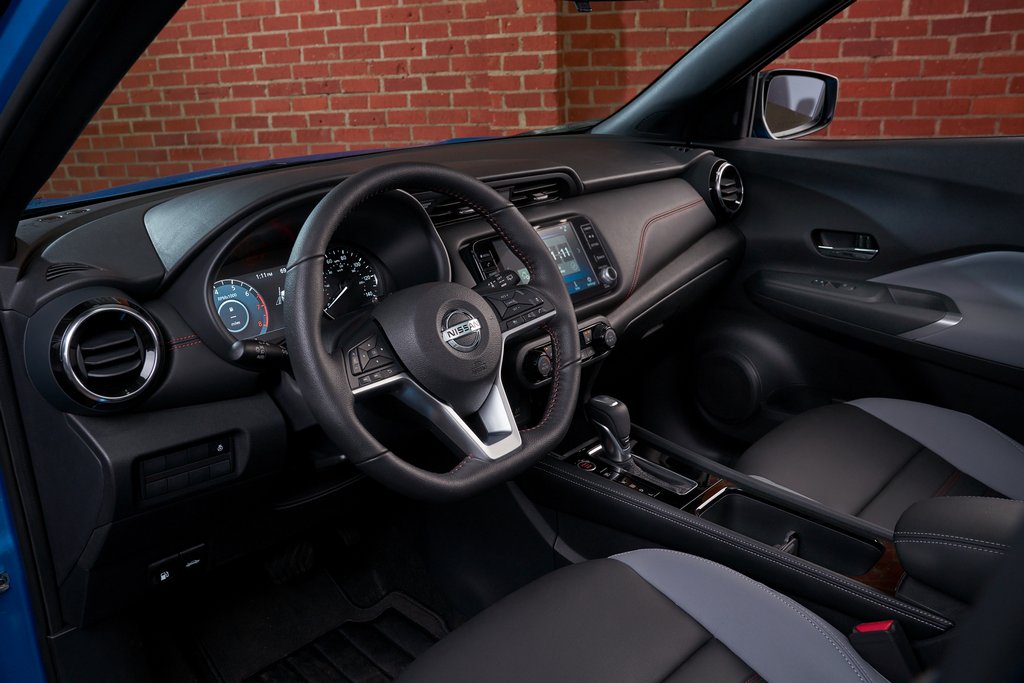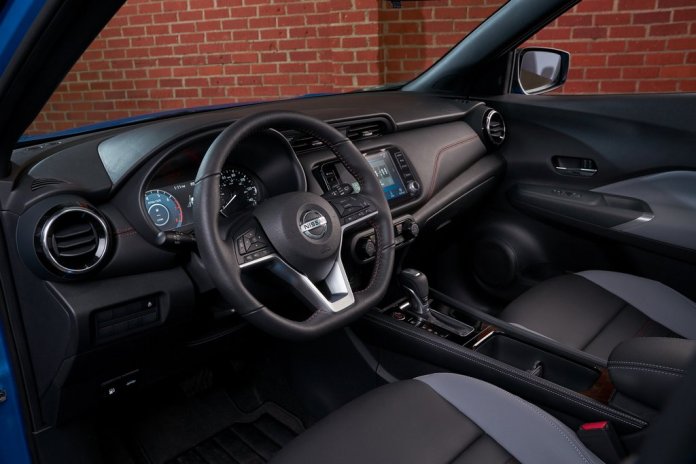 The smallest SUV in the Nissan lineup got a refresh for the 2021 model year. The Kicks has been updated inside and out and the new interior is a nice improvement. It's packed with standard features, even on the most affordable base trim, and the cargo space is above average for a subcompact crossover. Among those newly standard features are Android Auto and Apple CarPlay and available tech features include an 8-inch infotainment system, a digital instrument cluster, a Wi-Fi hotspot, and more. Find a Nissan Kicks for sale
Best Interiors Under $50,000
1. 2021 Mercedes-Benz GLA 250
2. 2021 Hyundai Elantra
3. 2021 Buick Envision
4. 2021 Honda Civic
5. 2021 Kia K5
6. 2021 Lincoln Corsair
7. 2021 Volkswagen ID.4
8. 2021 Genesis G80
9. 2021 Mazda3
10. 2021 Nissan Kicks