If you need a cheap truck, you've come to the right place. Here, we highlight eight cheap trucks for sale under $5,000. Given that most trucks in this price range will come with some miles on the odometer — not to mention the abuse that trucks typically endure — we'd recommend a pre-purchase inspection prior to taking ownership.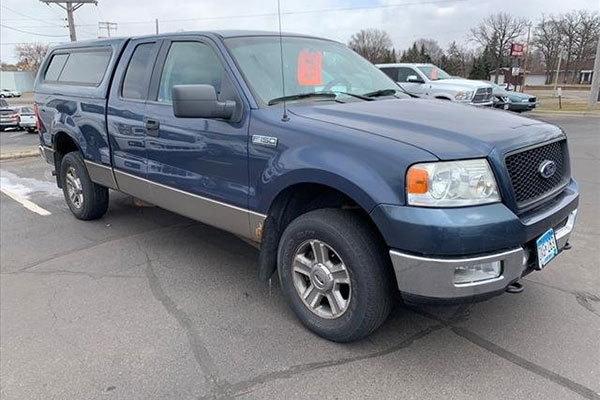 2004-2008 Ford F-150
The Ford F-150, America's best-selling pickup, is the most obvious choice for an affordable pickup. We'd recommend targeting examples from the truck's 11th generation, which was offered between the 2004 and the 2008 model years. You'll have four engines to choose from: a 210-hp V6 and three V8s making between 231 hp and 300 hp. On the cheap, your best bet is a V6 model with 2-wheel drive — but, naturally, that's the most boring and limited option. There are currently around 225 2004-2008 F-150s listed on Autotrader for around $5,000. Just under half of them pair 4-wheel drive with a V8.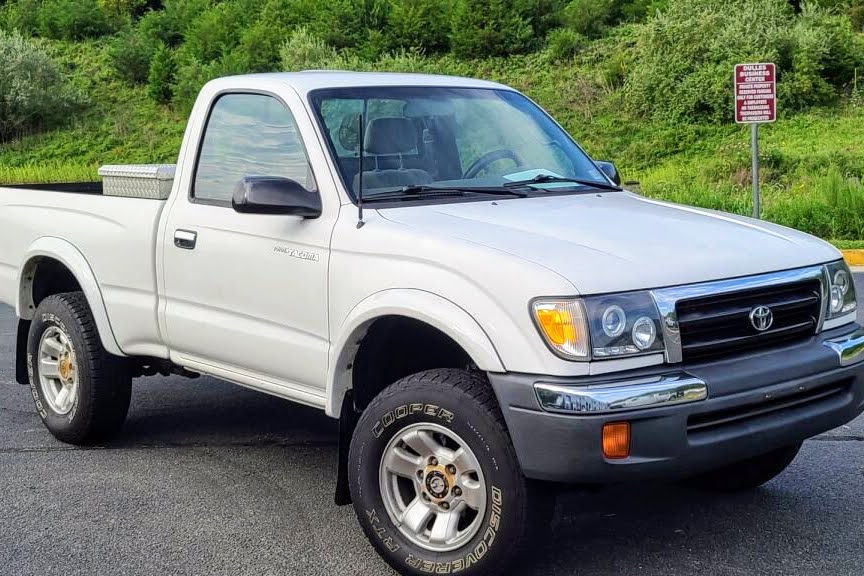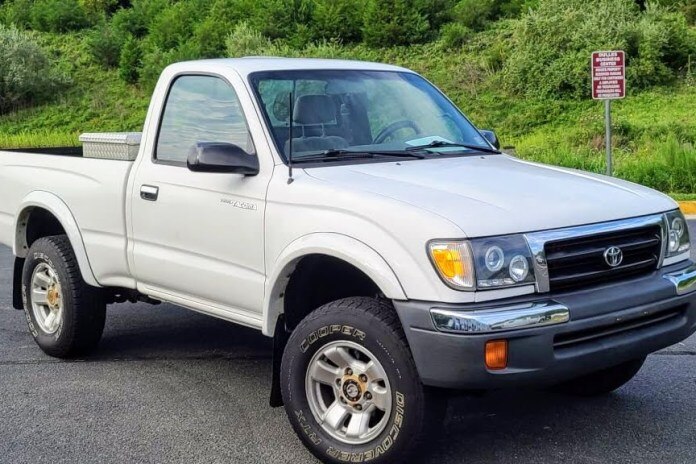 1995-2004 Toyota Tacoma
While the F-150 is the de facto king of the full-size truck segment, Toyota rules the midsize segment. The venerable Toyota Tacoma is known for offering great reliability and excellent resale value. This is a double-edged sword, though, as it's tough to find a used Tacoma for less than $5,000 without going back 15 years or more. Even stretching our search to cover listings that ask for $5,500 or less, there are fewer than 50 used Tacomas on Autotrader that would fit our budget, and most come with big mileage on the odometer. Still, given their reliability, finding the right Tacoma is worth some patience.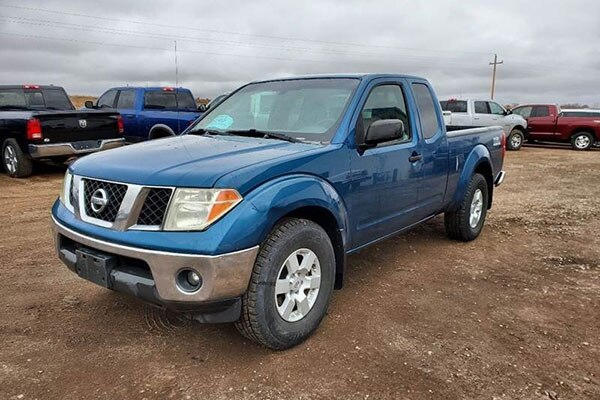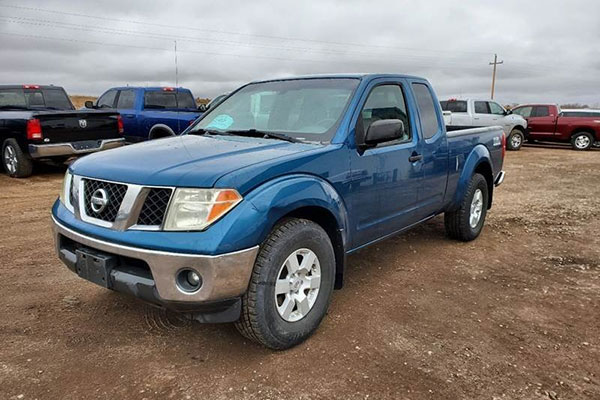 1998-2005 Nissan Frontier
Given the premium you'll pay for a used Tacoma, the Nissan Frontier is a great alternative. At this price point, it's worth including two generations of Frontier in your search: the first-gen model, which was offered between 1998 and 2004, and the second generation, which went on sale for the 2005 model year and is still on sale today. Either way, expect the same experience that you'd get from the Tacoma: decent build quality and old-school pickup appeal. Right now, there are about 75 1998-or-newer Frontiers listed on Autotrader for $5,000 or less.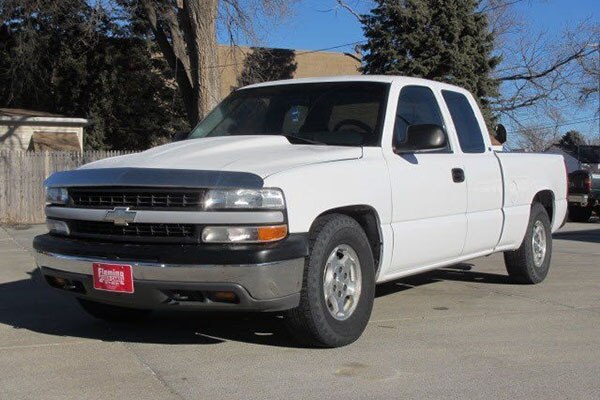 1999-2013 Chevrolet Silverado 1500
The Chevrolet Silverado and its identical twin, the GMC Sierra, need no introduction. The top competitor to the Ford F-150, GM's full-size trucks offer good capability and great parts availability. At the $5,000 mark, focus your search on a Silverado or Sierra from as far back as the 1999 model year, and you'll have more than 400 options to choose from on Autotrader. At this price point, there's really no tangible reason to seek out one over the other, but we won't fault you for preferring the looks of the Sierra over the Silverado — or vice versa. Of all the $5,000 Silverados and Sierras to choose from, more than half come with 4WD and a V8 engine.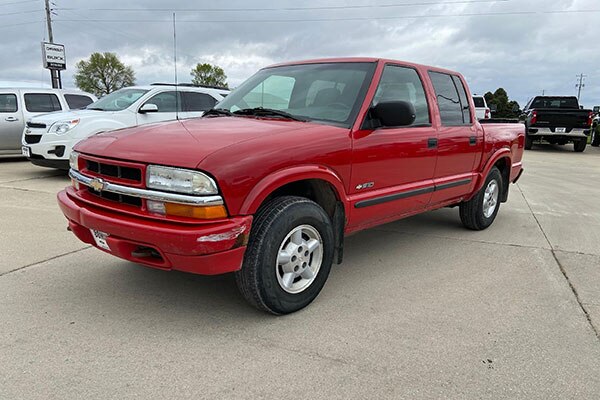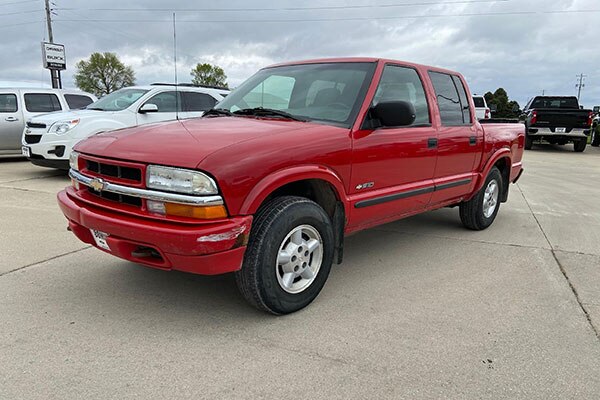 1994-2004 Chevrolet S-10
The Chevrolet S-10 and the GMC Sonoma were GM's compact pickup offerings from the 1980s through 2004, before their nameplates were phased out with the introduction of the then-all-new Chevrolet Colorado and GMC Canyon midsize trucks in 2004. Buyers can choose between regular, extended and crew-cab configurations, and there was even a flareside bed, if you're really looking to satiate your 1990s nostalgia. Right now on Autotrader, there are more than 100 S-10s and Sonomas listed from the 1994 model year and up that could be yours for around $5,000.
For a few more options, include the Isuzu Hombre in your search. Sold between 1996 and 2000, the Hombre is almost identical to the S-10 and the Sonoma, but it wears a few unique styling elements from the Brazilian-market S-10 and is one of the most obscure trucks of all time. There are currently only two Hombres listed on Autotrader.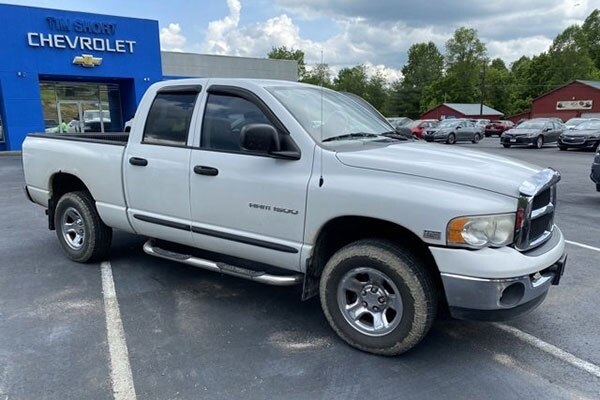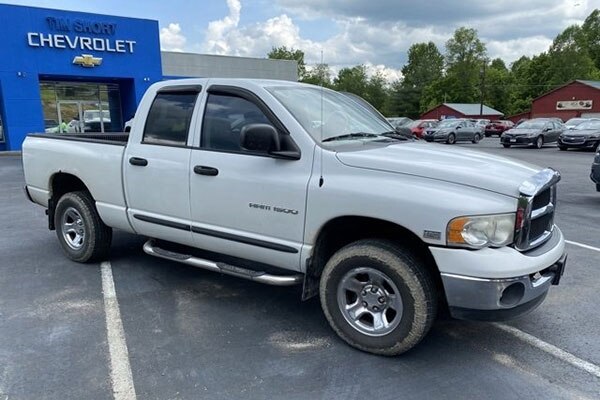 2002-2008 Dodge Ram 1500
Dodge's offering in the full-size truck segment, the Ram has long played third fiddle to the trucks from Ford and GM in terms of sales, but it offers more style and personality than the competition. If you look back to the 2002 model year through the 2008 model year, you'll have close to 200 used Ram 1500s to choose from on Autotrader that fit our $5,000 budget. Fewer than half come with 4WD, but the majority come with a V8 engine.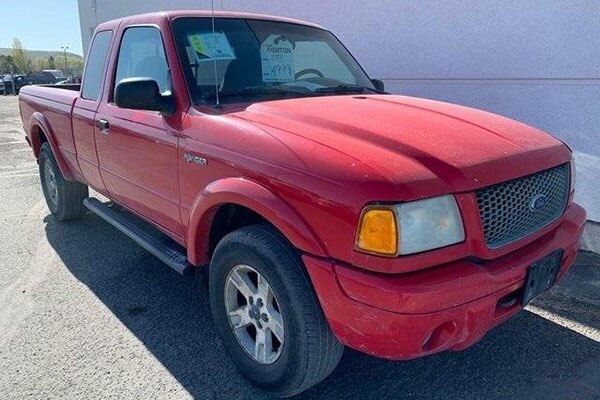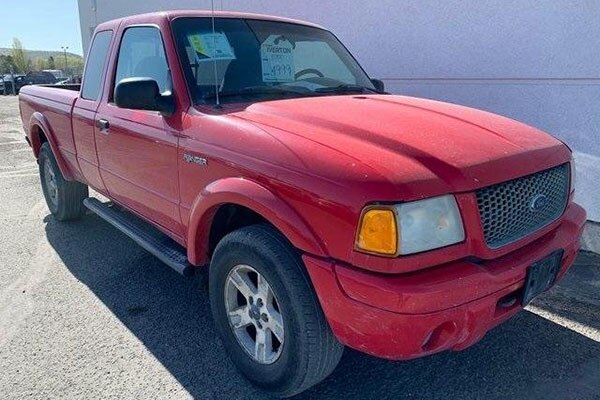 1998-2012 Ford Ranger
As far as used pickups under $5,000 go, the Ford Ranger is a sure bet. One of the most common pickups on the road throughout the 1990s and 2000s, the Ranger was discontinued after the 2012 model year only to return in the 2020 model year. Older Rangers are readily available for around $5,000, and there are currently more than 200 listed on Autotrader. The majority of these are 2WD models — just more than 70 come with 4WD. Oddly, the Ranger was never offered as a crew-cab in the U.S. — at least not until its recent introduction. As far as the 1998 through the 2012 model years go, buyers can choose between regular and extended cab configurations.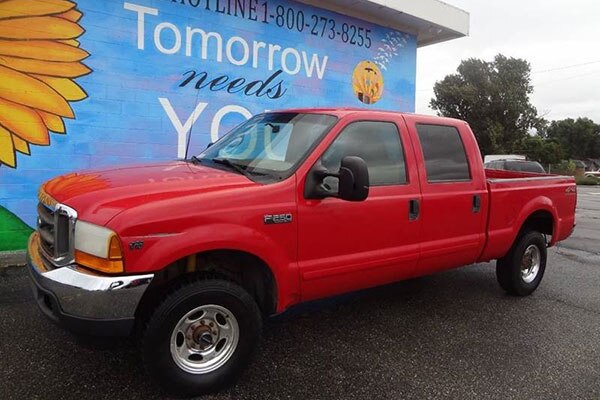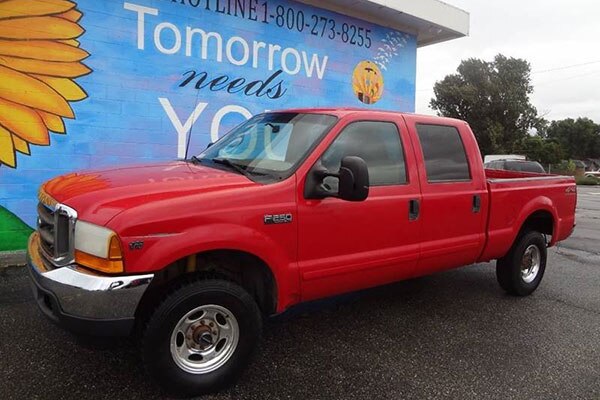 1999-2007 Ford F-350
Heavy-duty trucks tend to experience slower depreciation than their medium- and light-duty counterparts, and, as a result, it can be tough to find a good one on a tight budget. Luckily, these trucks are commonly used as work vehicles and can often be found spec'd as such at a very reasonable price. Right now on Autotrader, there are about 150 used Ford F-Series Super Duty trucks for around $5,000, and around 40 of them come with a diesel engine.