Pickup trucks hold their value notoriously well, but you can still find a good, dependable truck on the used market at a reasonable price.
We've put together a list of compact, midsize, and full-size trucks that aren't hard to find on Autotrader in good condition with a 4-digit price tag. Since trucks are built to last, a few miles on the odometer shouldn't raise much concern.
Here are the ten best used trucks under $10,000.
1. 2007 Chevrolet Avalanche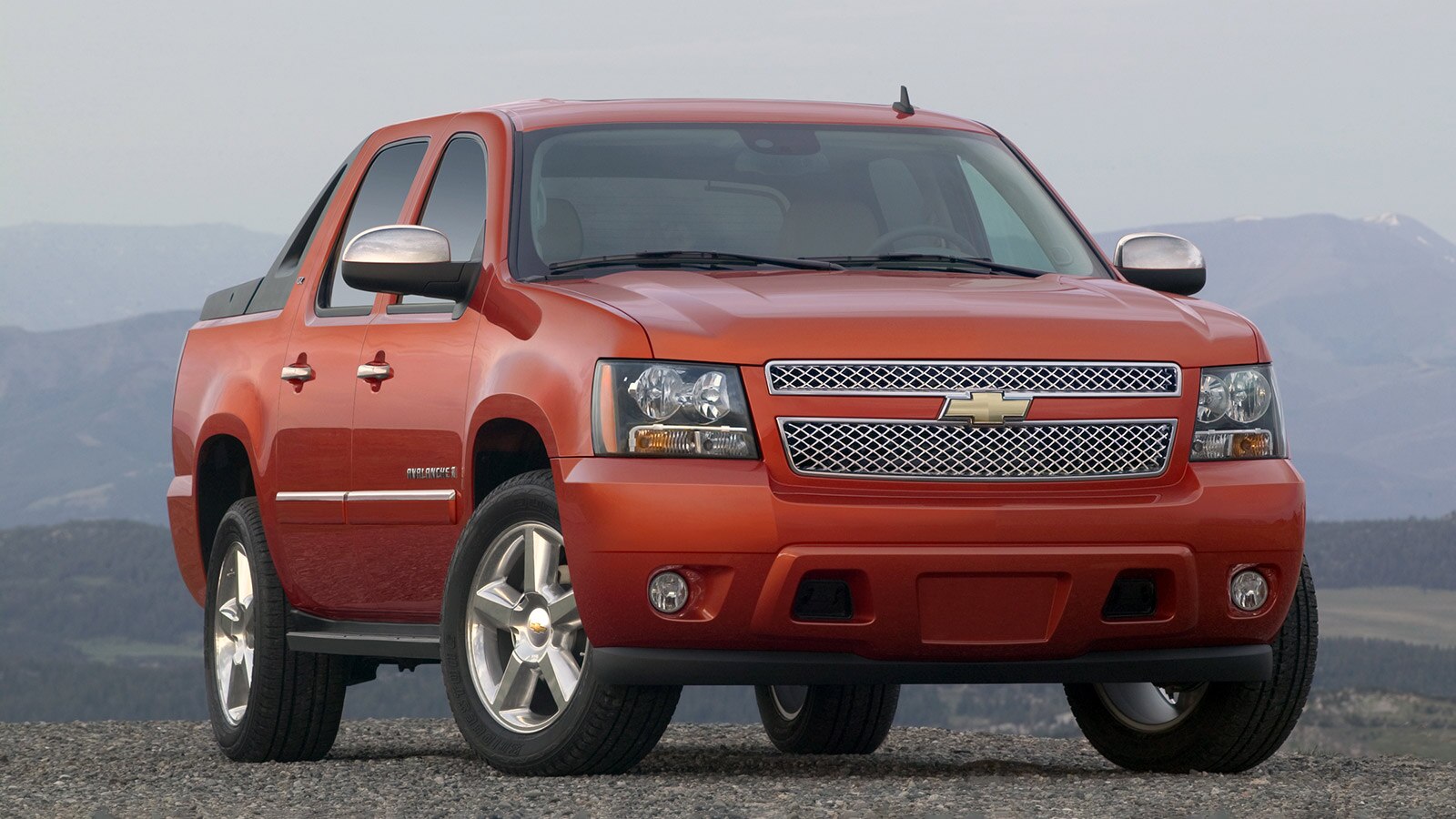 The Chevrolet Avalanche was an innovative truck in its day, and it has fostered a bit of a cult following. Its clever "midgate" system can transform from a long-bed pickup into a roomy 2-row SUV. It's like a Chevy Suburban with a truck bed in place of a third row of seats. You get a standard V8 engine delivering the capabilities of a full-size truck while your family is treated to a nice interior. See Chevrolet Avalanche models for sale
2. 2009 Chevrolet Silverado 1500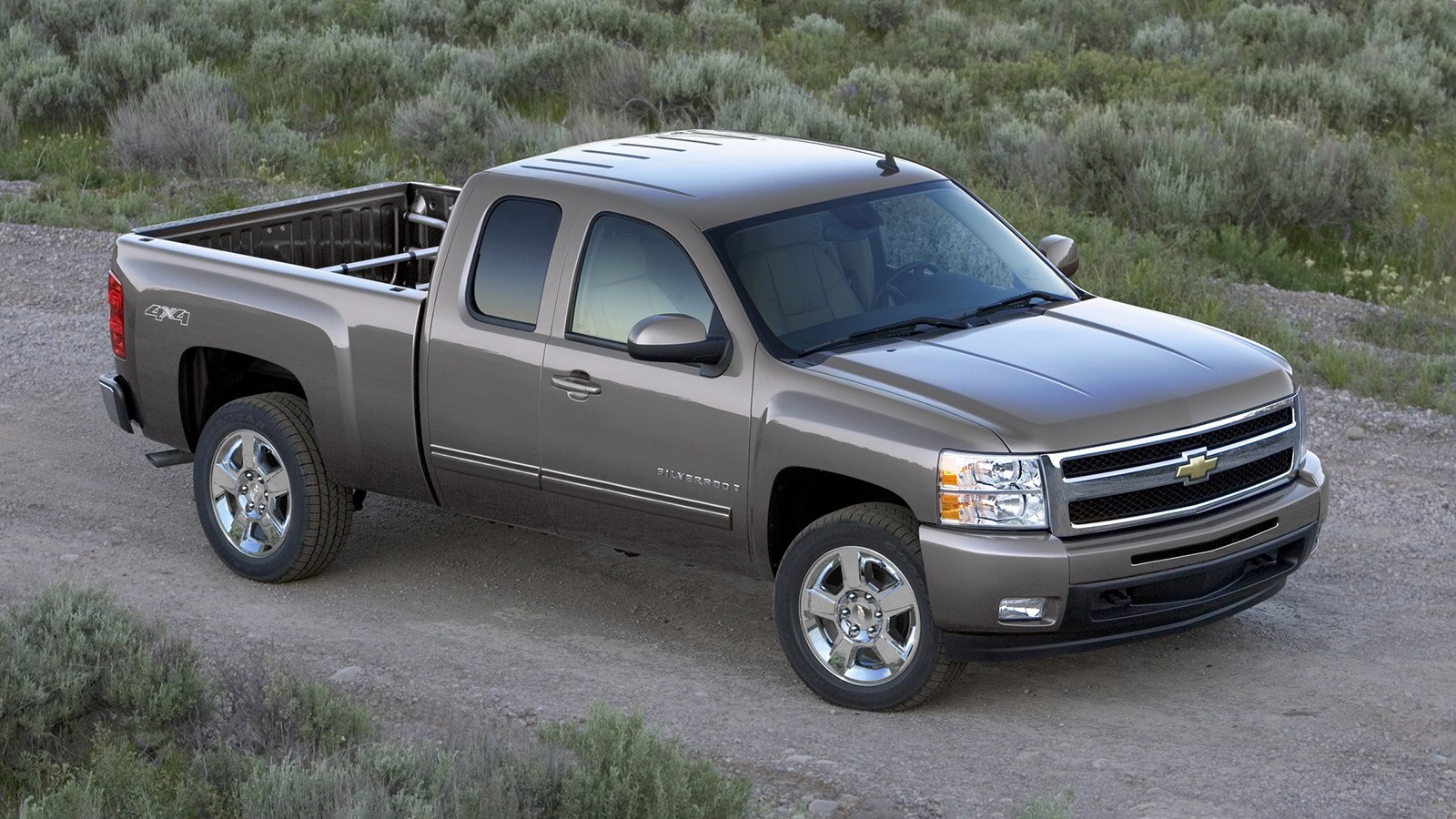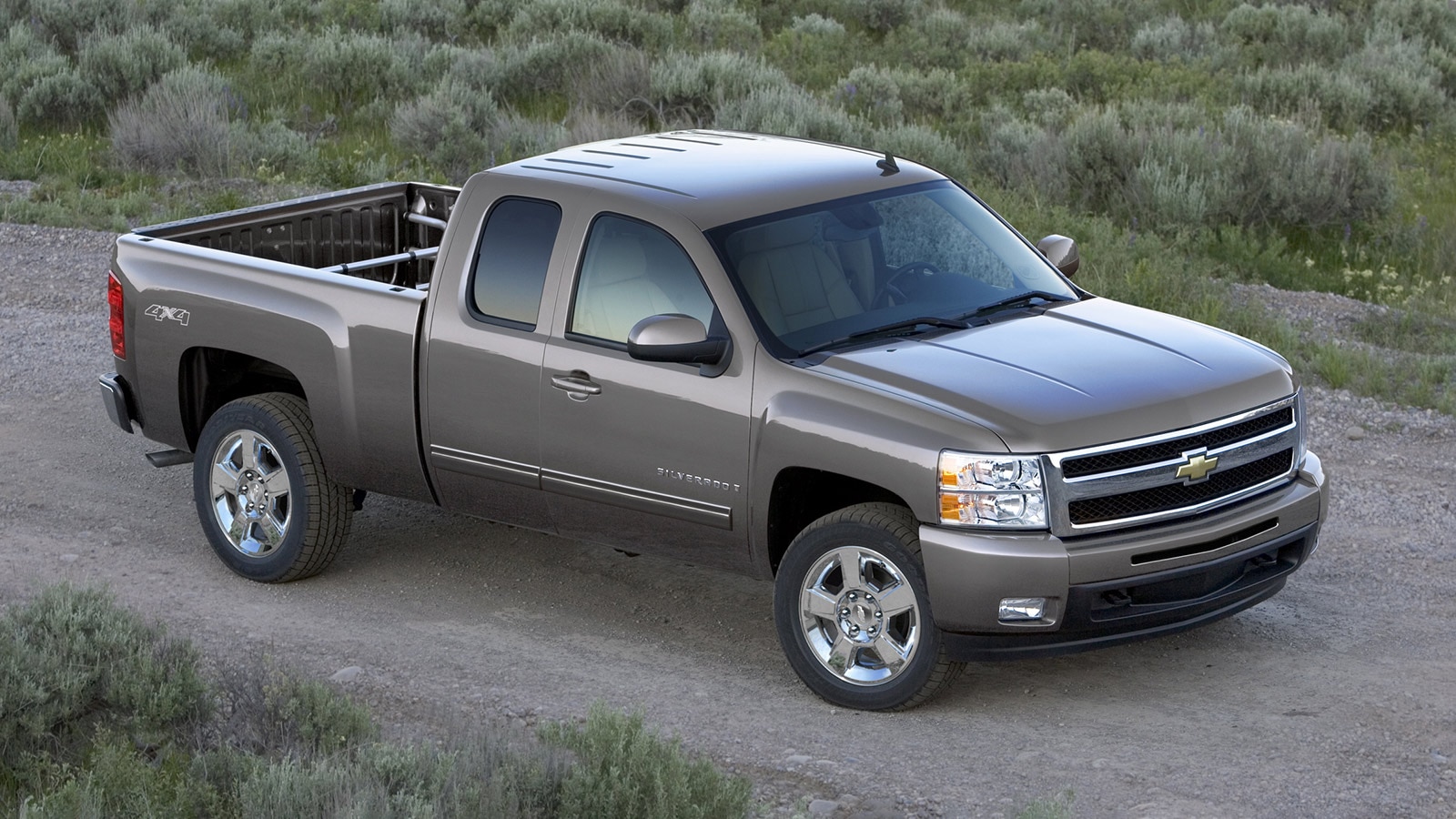 The GMT900 generation of the Chevy Silverado lives up to Chevy trucks' reputation for capability and dependability. It has a robust range of engines available, including multiple V8 options, plus it has a high-quality interior for a truck from this era and a smooth, comfortable ride. See Chevrolet Silverado 1500 models for sale
3. 2009 Dodge Ram 1500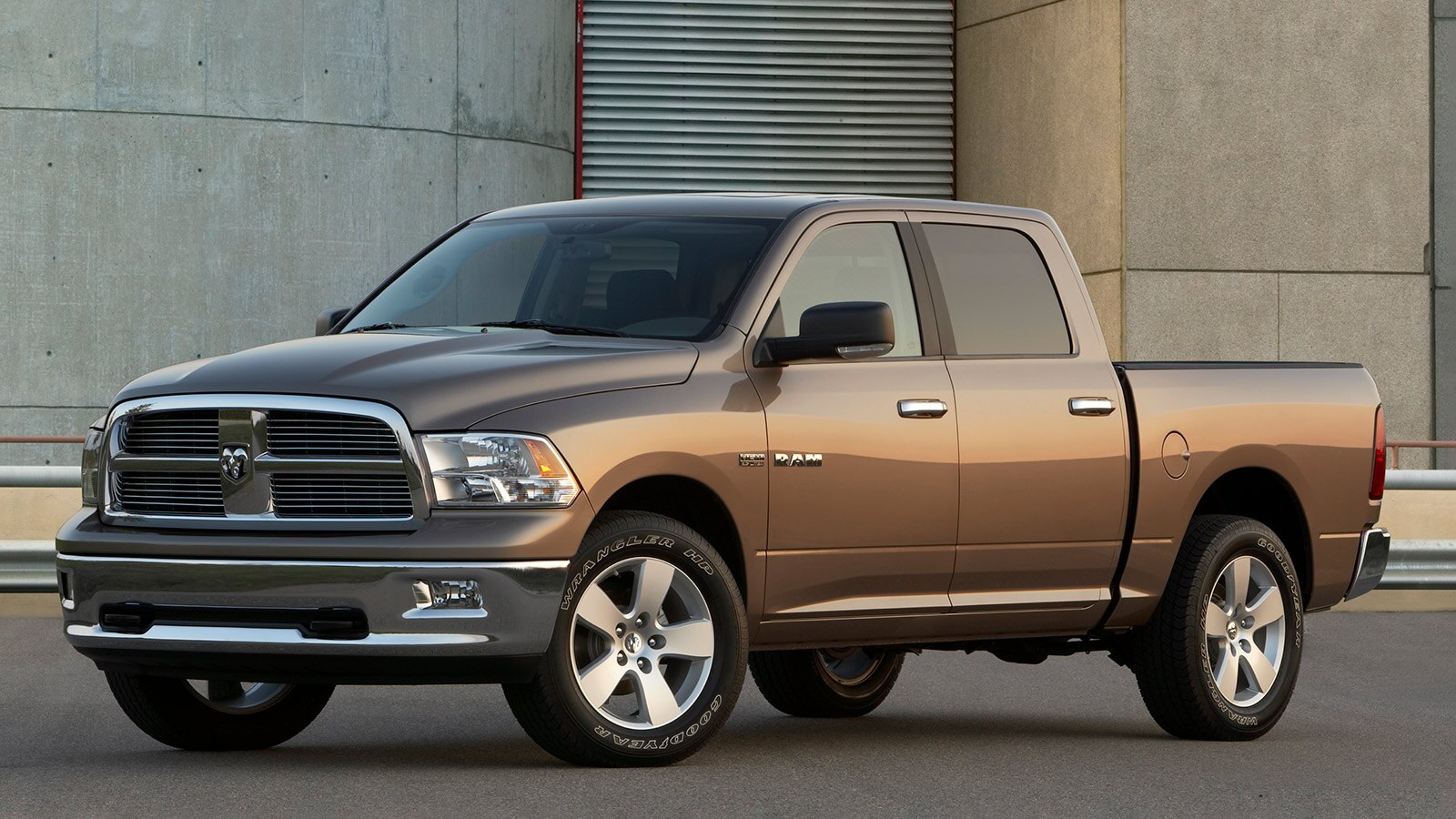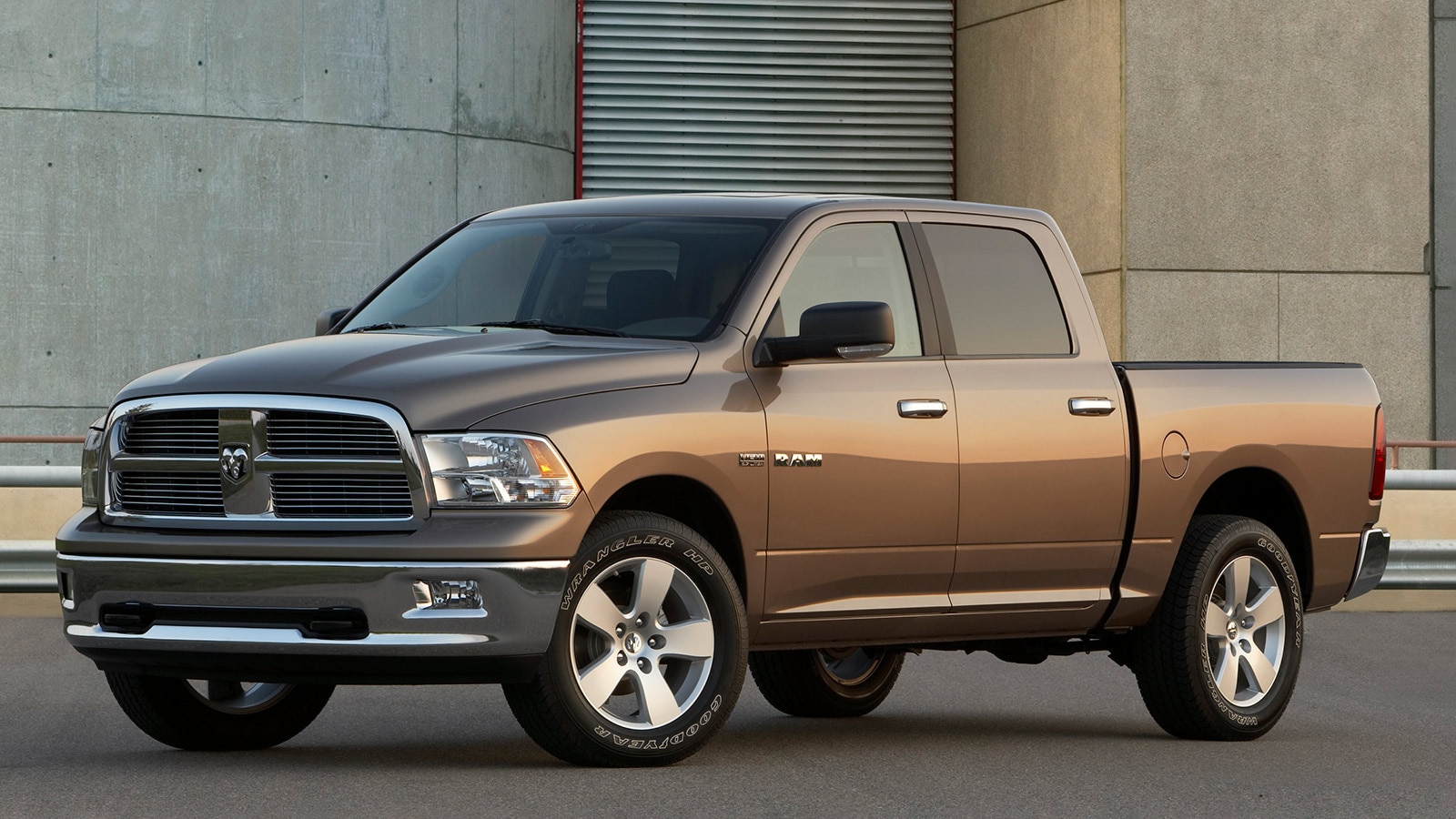 Before Ram was its own brand, the Dodge Ram 1500 served as a rugged full-size truck with muscular styling to match its capabilities. This truck still stands out with its bulging body lines and big-rig-inspired front-end design. There are some excellent engines available under the hood, including a Hemi V8, plus it has clever storage solutions like the RamBox system. See Dodge Ram 1500 models for sale
4. 2009 Ford F-150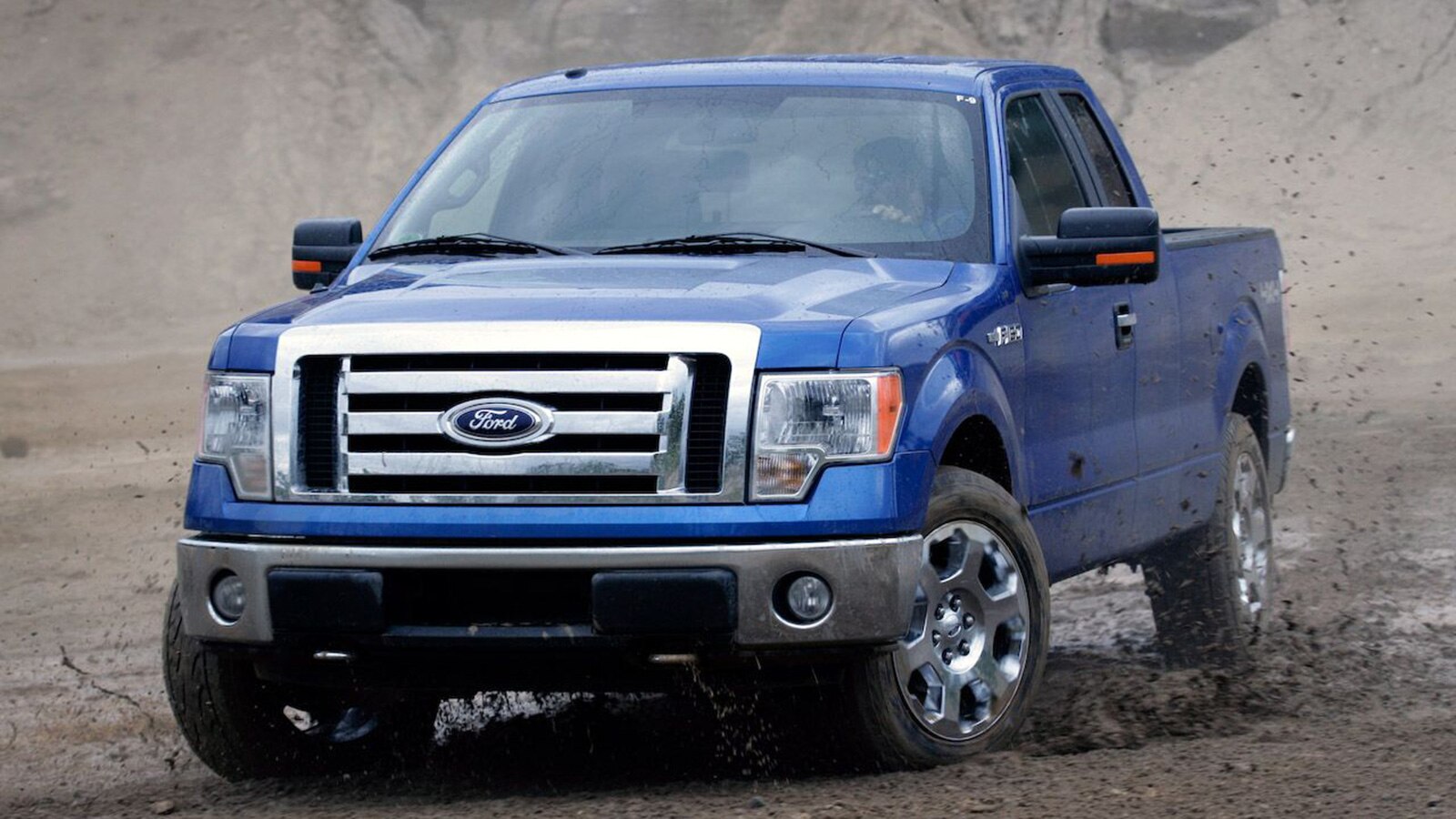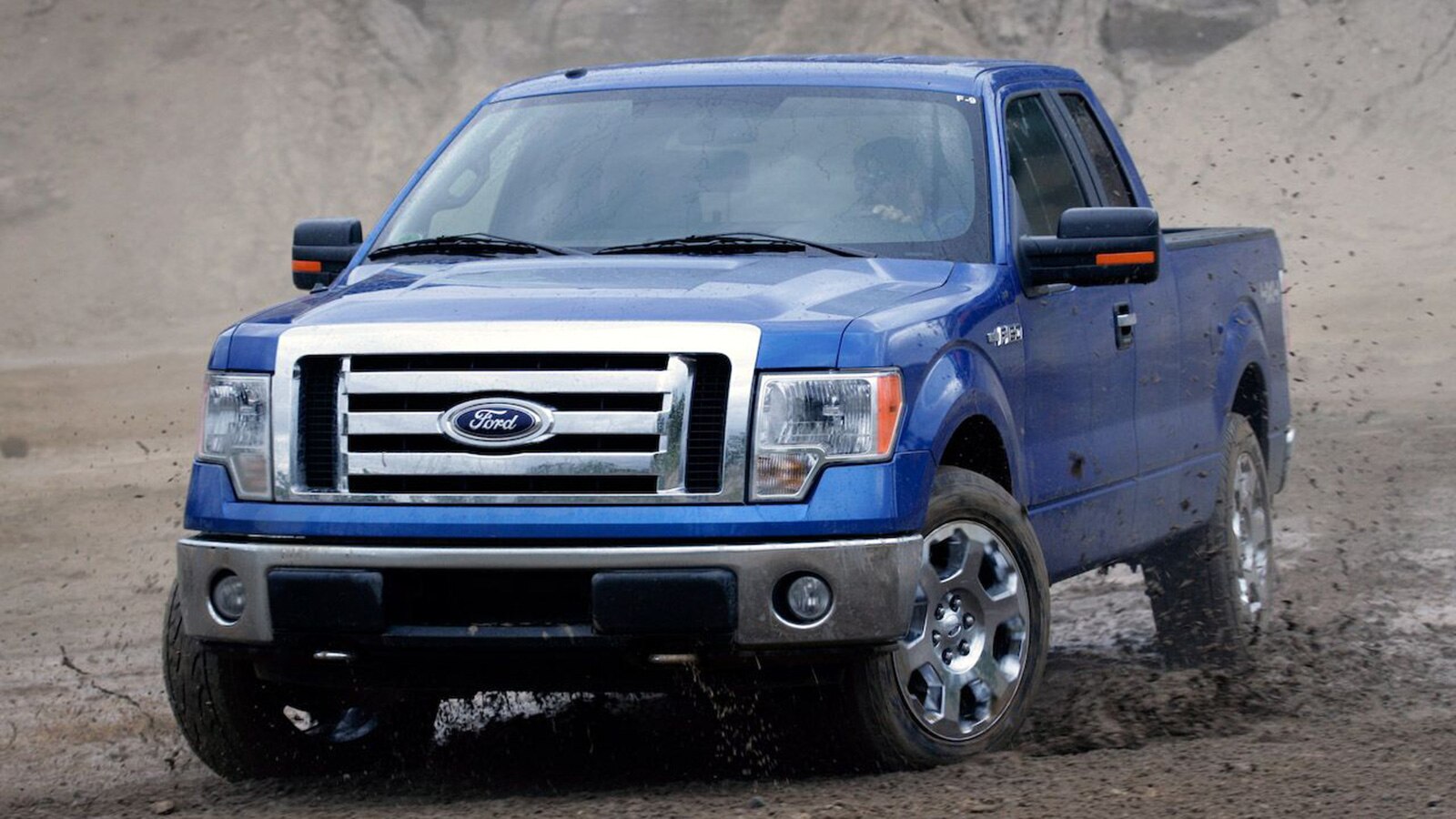 With its well-earned reputation, you can't go wrong with a Ford F-150. It's a perennial best-seller for a good reason. It has just about everything you could ask for in a full-size pickup with impressive towing and hauling capabilities, a rugged design, and a strong record of reliability. The truck was updated for 2009, making it a good model year to shop for. See Ford F-150 models for sale
5. 2011 Ford Ranger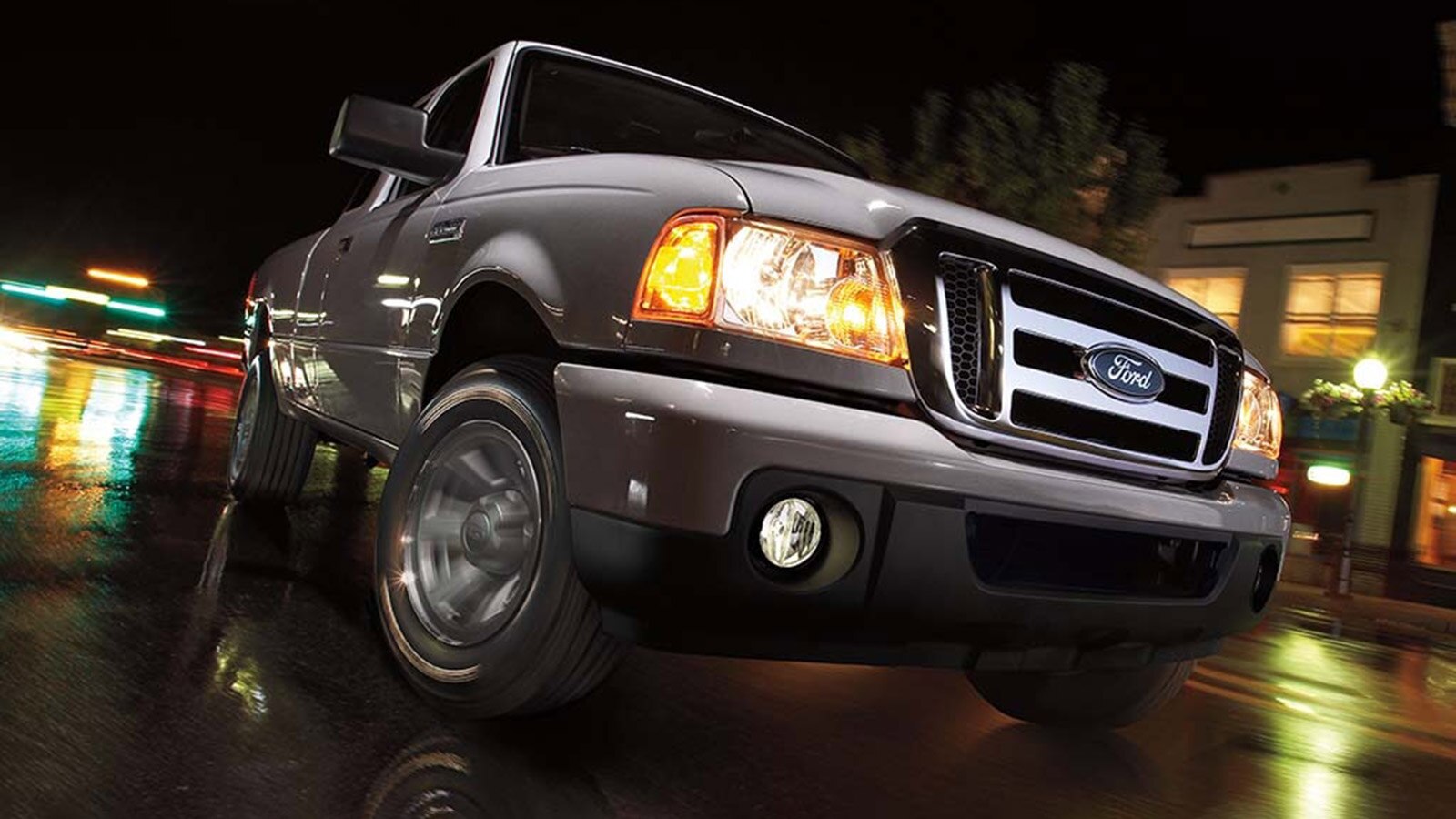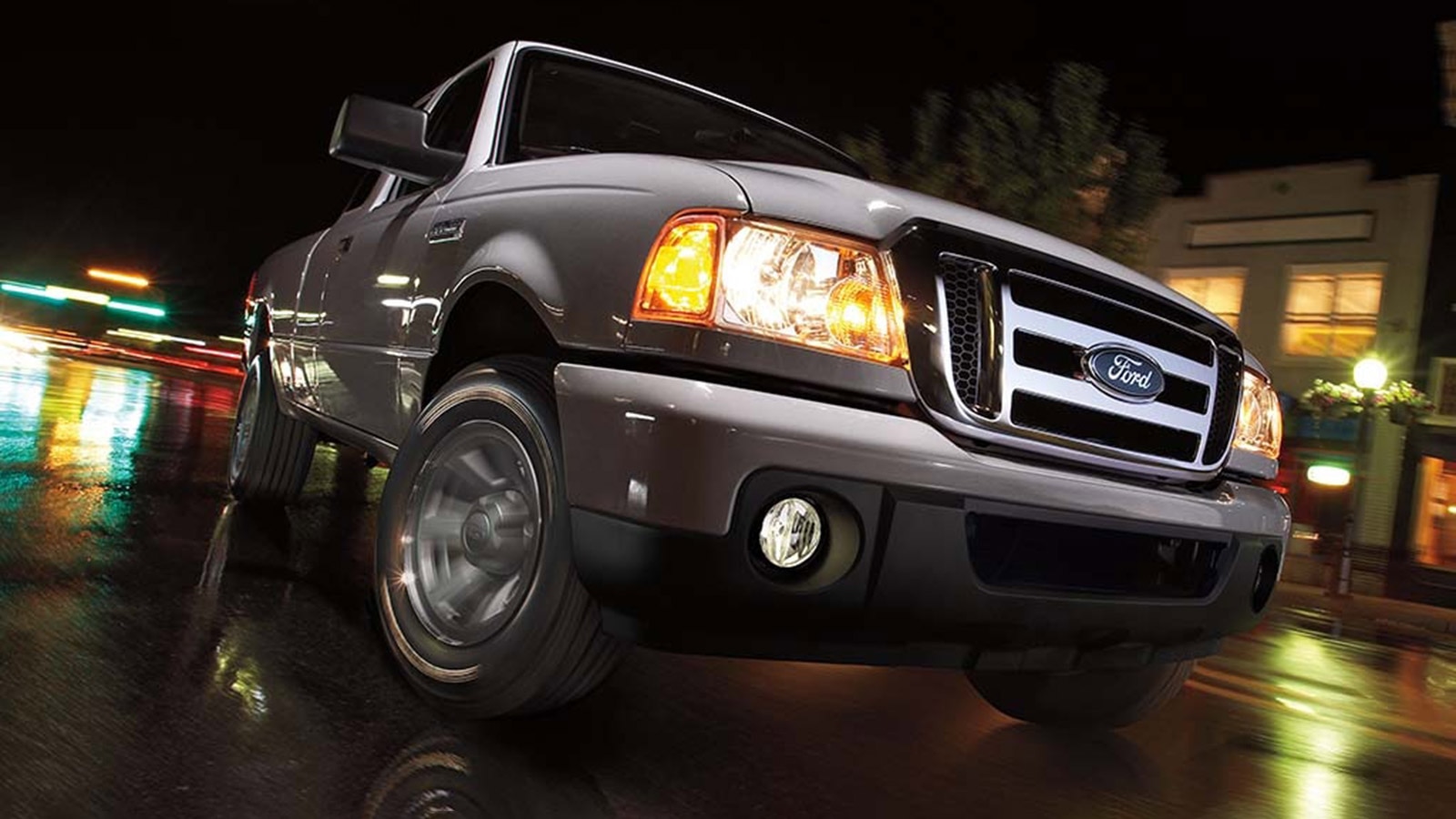 2011 was the final year for the Ford Ranger before its lengthy hiatus in the U.S. market. This was a genuinely compact pickup with relatively small dimensions making it easy to maneuver and park. If you're looking at a used Ranger, we strongly recommend the available V6 engine since the base 4-cylinder doesn't have much muscle. See Ford Ranger models for sale
6. 2011 GMC Canyon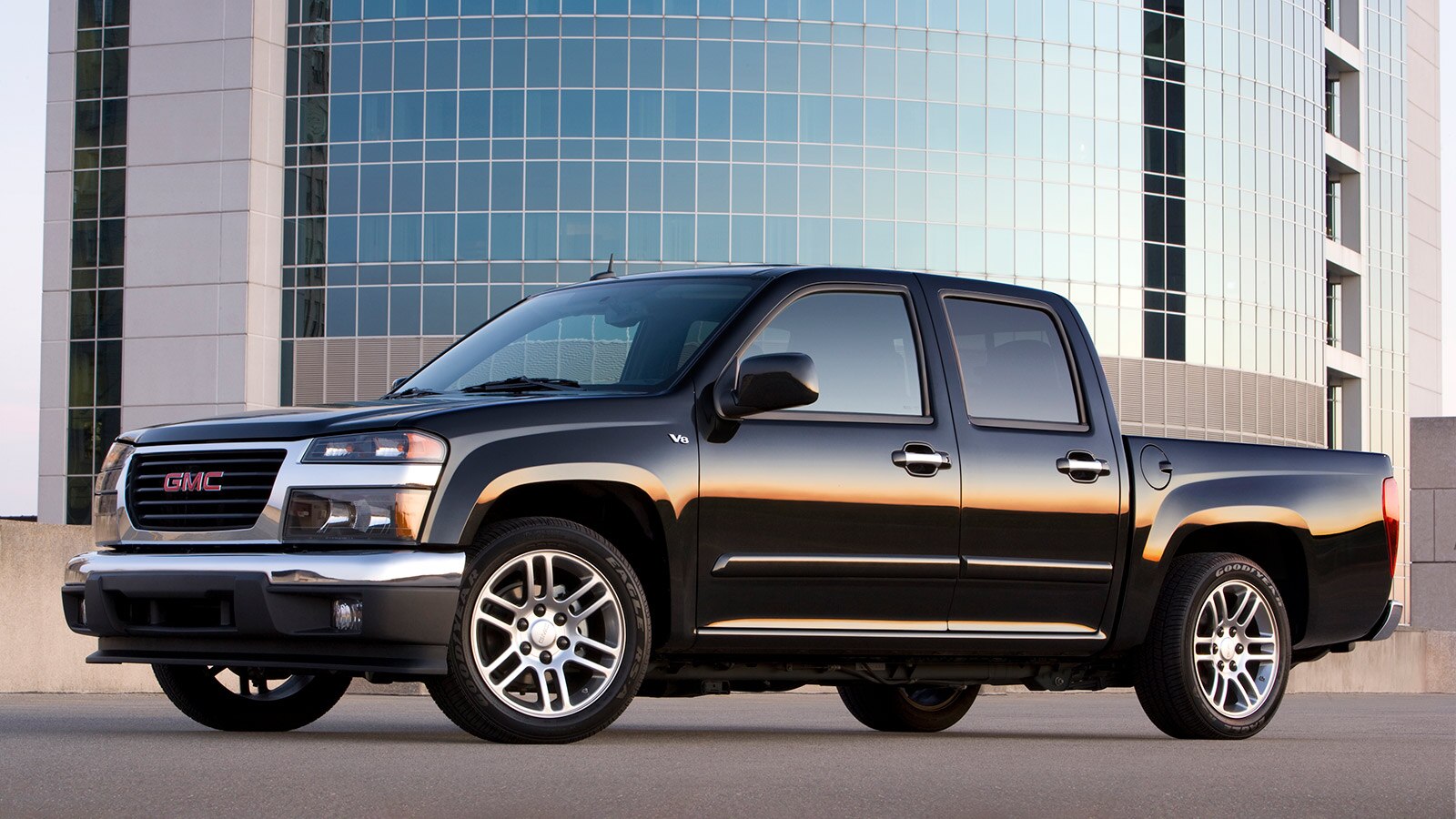 The GMC Canyon is the more premium counterpart to the Chevrolet Colorado. As per usual, the GMC has a more upscale vibe than the Chevy while retaining good capabilities, plus it's a decent off-roader when equipped with 4-wheel drive. It's available with a V8 engine, which is uncommon in a truck this size. See GMC Canyon models for sale
7. 2008 Honda Ridgeline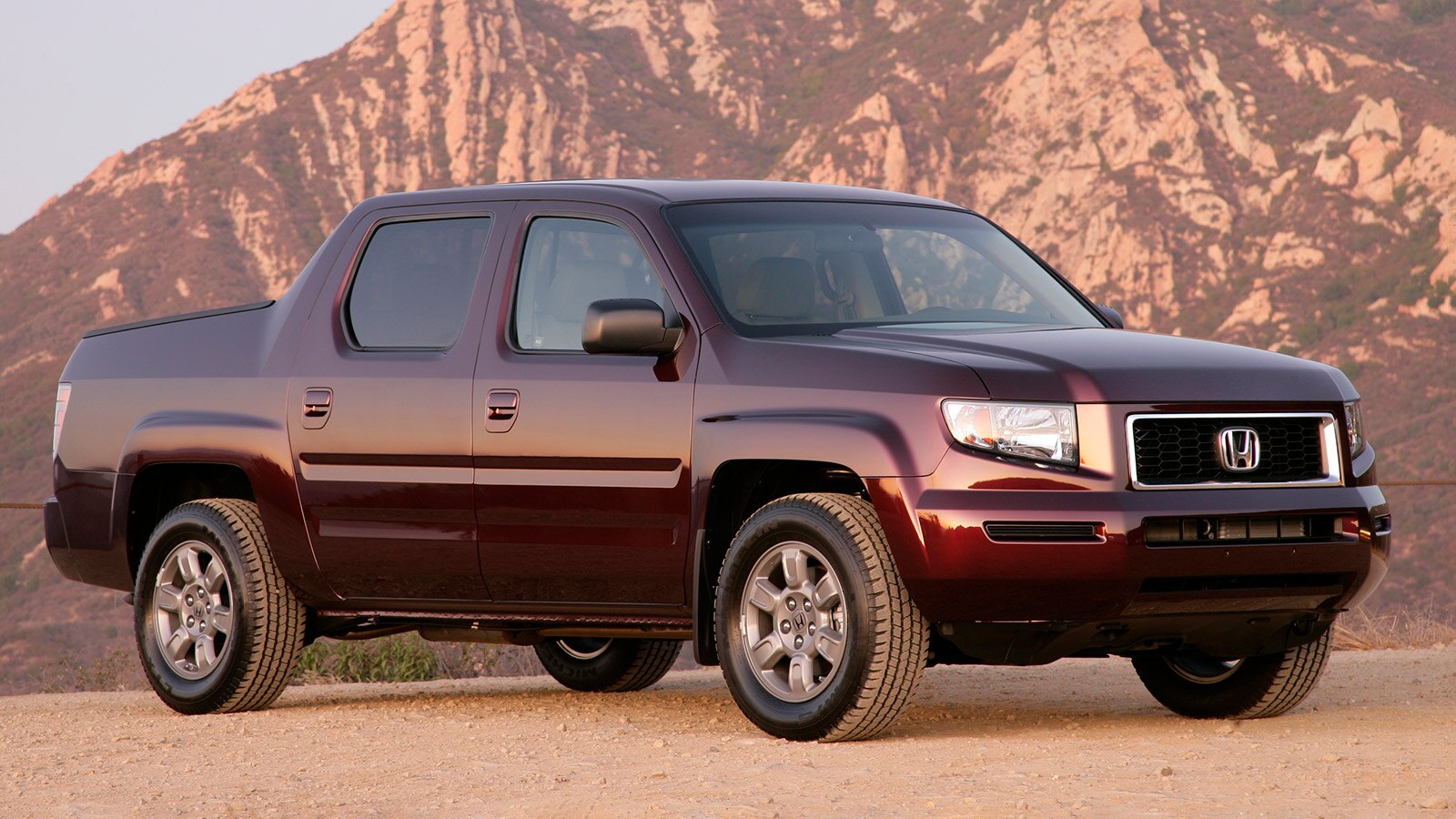 The quirky and controversial Honda Ridgeline has the comfort and practicality of a midsize crossover SUV with the utility of a truck bed. If you need a comfortable SUV but could occasionally use a truck bed, this could be the pickup for you. It has unique innovations like an in-bed trunk, a dual-action tailgate, and a fully independent suspension. See Honda Ridgeline models for sale
8. 2010 Nissan Frontier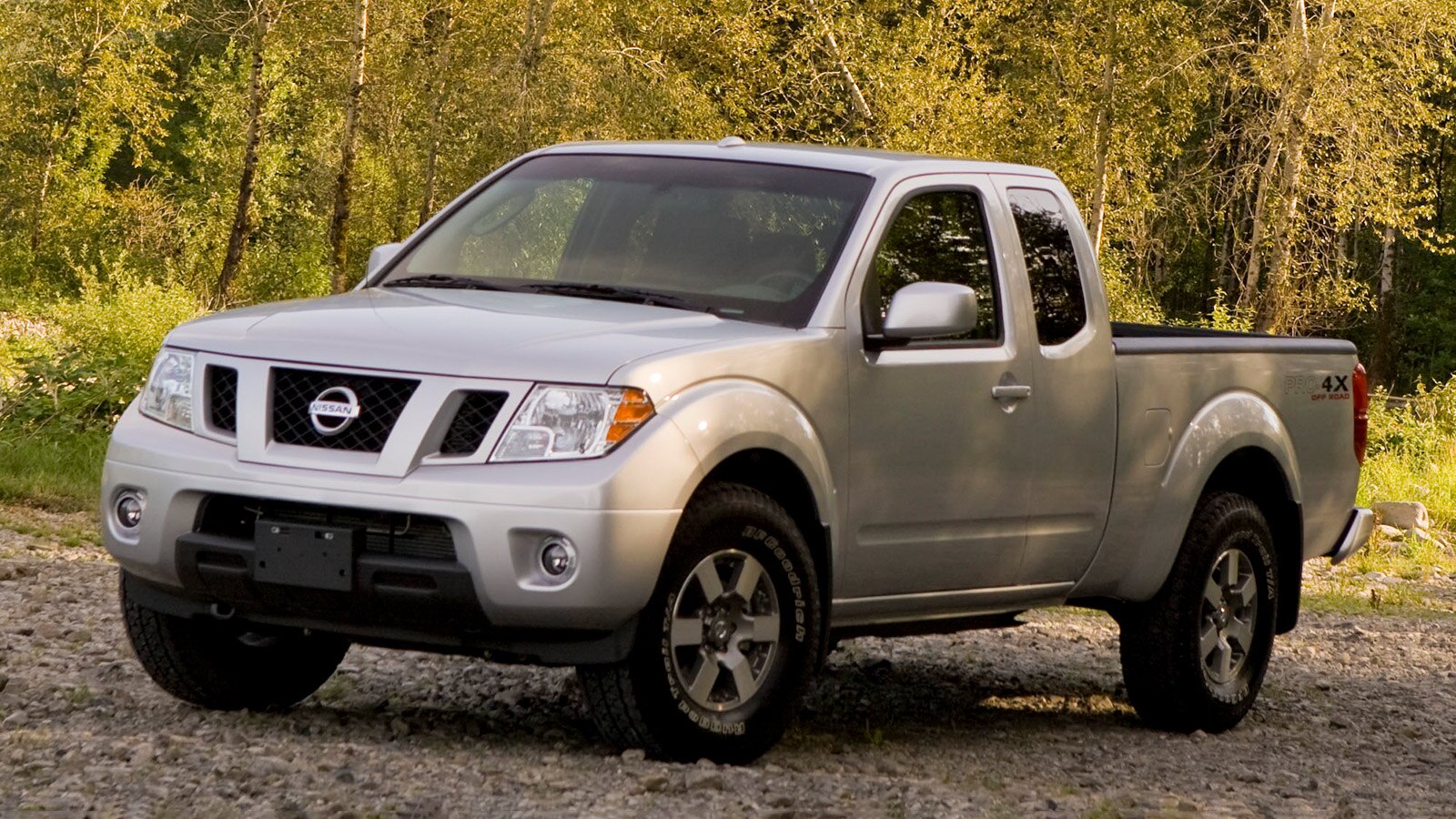 The Nissan Frontier is a trusty midsize pickup and a good off-roader. It added some excellent standard safety features in 2010, including side-curtain airbags and electronic stability control. When equipped with the available V6 engine, the Frontier can tow up to 6,500 pounds, which is impressive for its class. See Nissan Frontier models for sale
9. 2008 Toyota Tacoma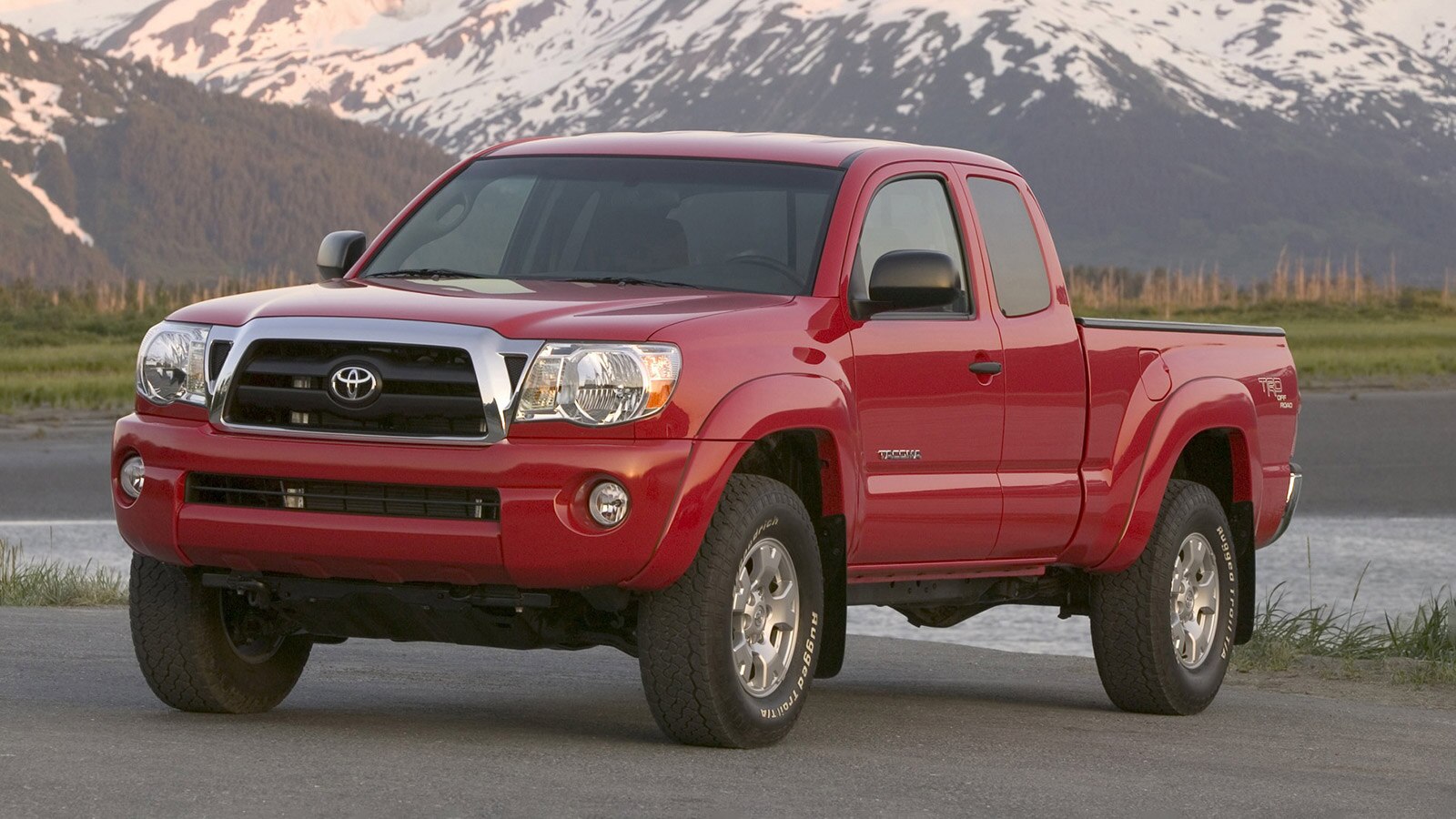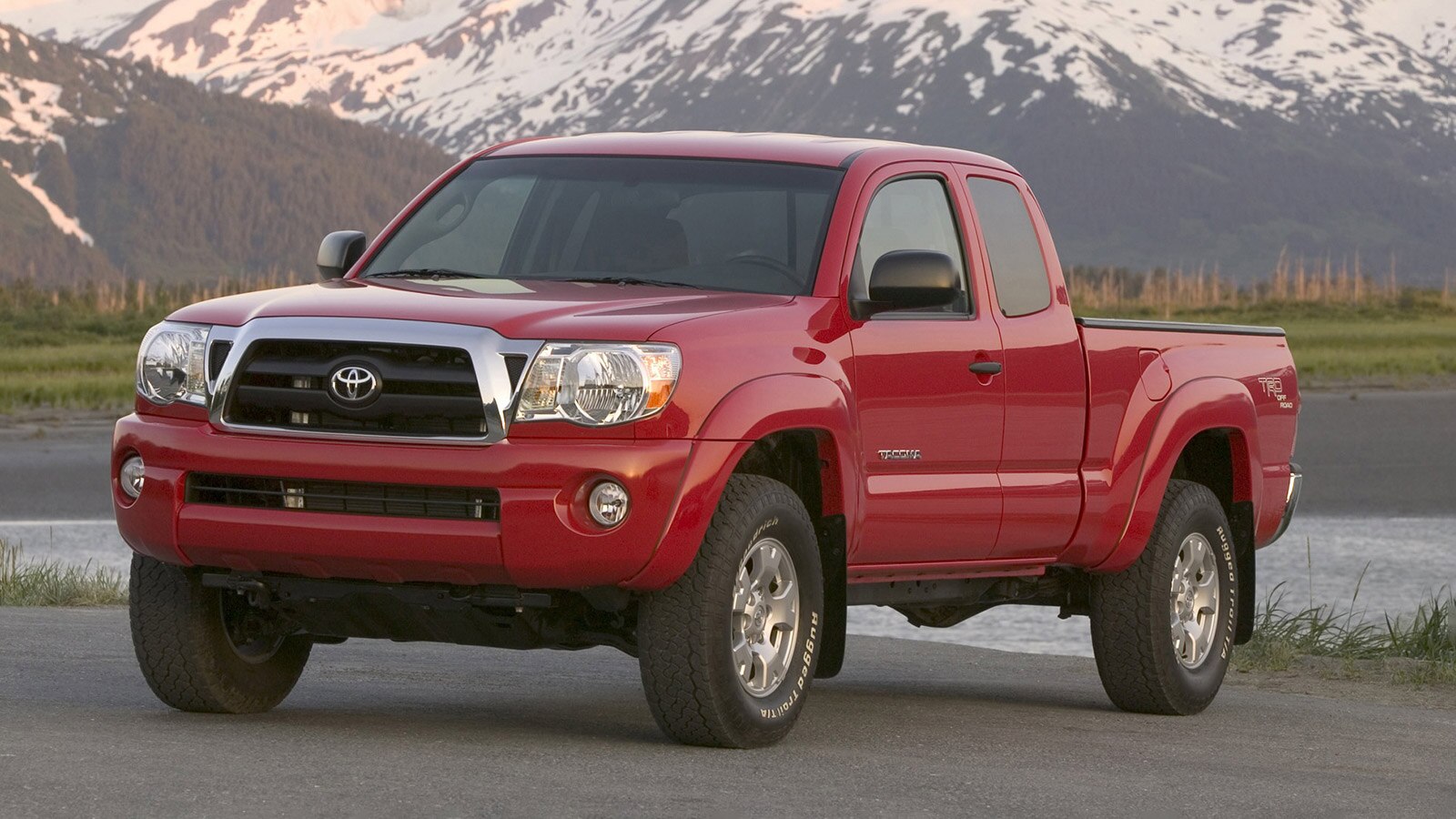 The Toyota Tacoma is a darling of off-road enthusiasts for its adventurous capabilities when equipped with 4-wheel drive. It also has a proven record for durability. The Tacoma is a versatile option if you want a practical truck for the daily commute that's unafraid of getting dirty when the pavement ends. See Toyota Tacoma models for sale
10. 2008 Toyota Tundra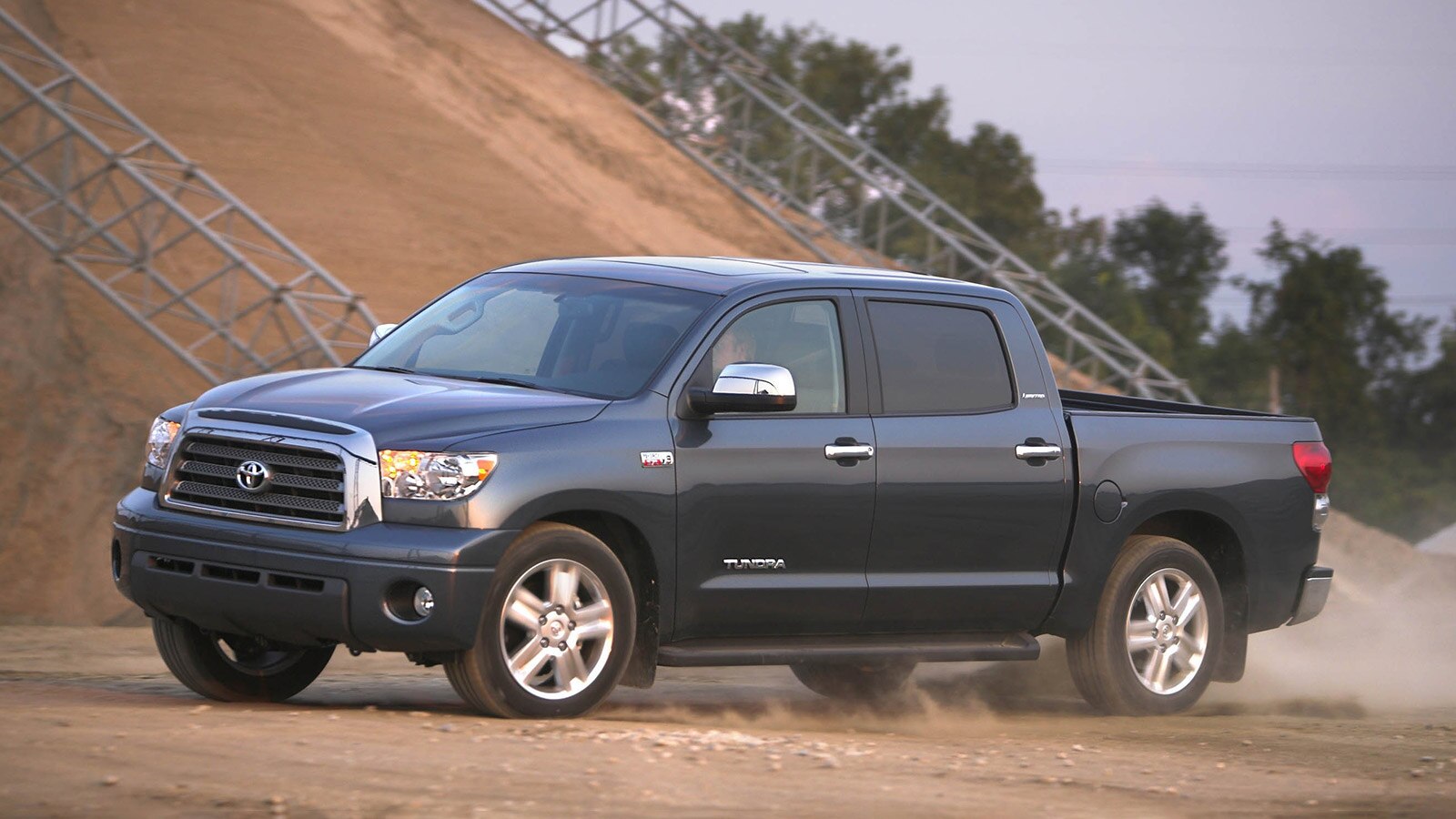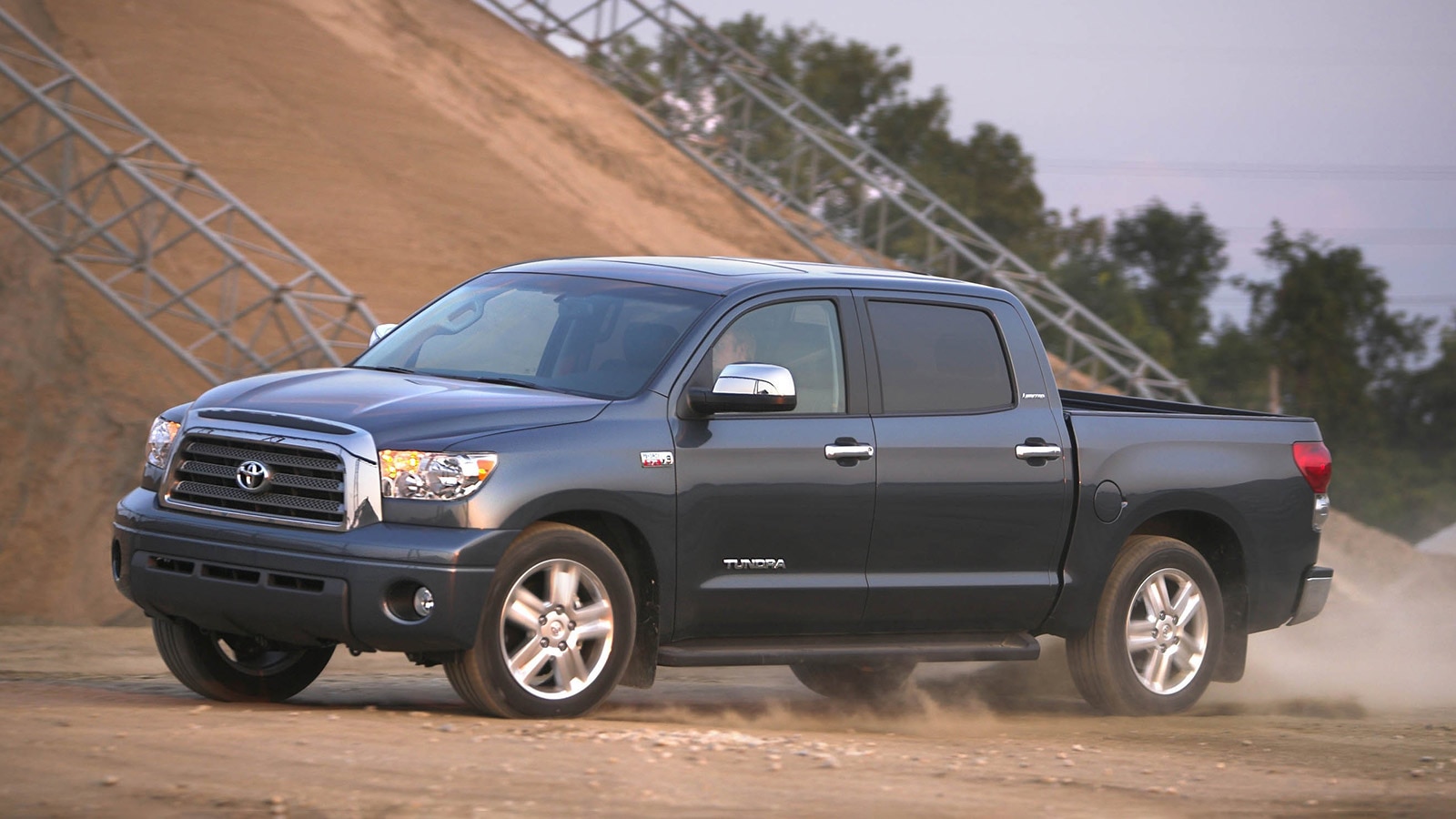 A used Toyota Tundra is a good value if you're looking for a dependable, V8-powered full-size pickup. It may not be as popular as its American rivals, but the Tundra is a capable, long-lasting truck you can count on. It's suitable for families since it earned an IIHS Top Safety Pick award when it was new. See Toyota Tundra models for sale