The best Memorial Day new car deals aren't hard to find, especially in 2020. Memorial Day usually represents a time when there are plenty of deals for a few simple reasons. First, the weather is generally nice enough that people want to go out and look at cars. Second, it's a long weekend when many folks have Monday as a holiday. Third, there are great deals to be had because both dealerships and automakers want to do (almost) whatever it takes to get you into the car you want or need.
This year is a little different. Most car dealerships will likely not see tons of people browsing the aisles — instead, consumers will be browsing online and doing a lot of the research and Q&A virtually. Still, there are deals to be had. Here are a few of the best Memorial Day new car deals on some of the most popular cars and trucks.
This year, there are many great deals on popular cars, trucks and SUVs. Often, low leases, special financing rates or cashback offers are limited to slow-selling cars or an un popular version of a specific car. Thankfully, deals for Memorial Day 2020 are different. Look at the offers below and there are good deals to be had on vehicles from Honda, Jeep, Ford and Chevrolet — and some of those are on popular models like the Jeep Wrangler, Honda CR-V or Chevrolet Silverado. The CR-V is Honda's most popular vehicle and they're offering a $0 down, low payment lease.
While it can be enticing to take a rebate or discount that goes directly to you, the buyer, consider 0 percent or low-interest loans too. No interest on a $35,000 car or truck can be significant savings — this means you can either get the car you need for a lower monthly payment or get a little more car than you planned for about the same payment as a lower trim level vehicle that doesn't qualify for 0 percent. As always, having excellent credit is the best way to have access to all of these special rates. To make the most of your time, know your credit score before you start shopping. Most of these deals expire 6/1/2020.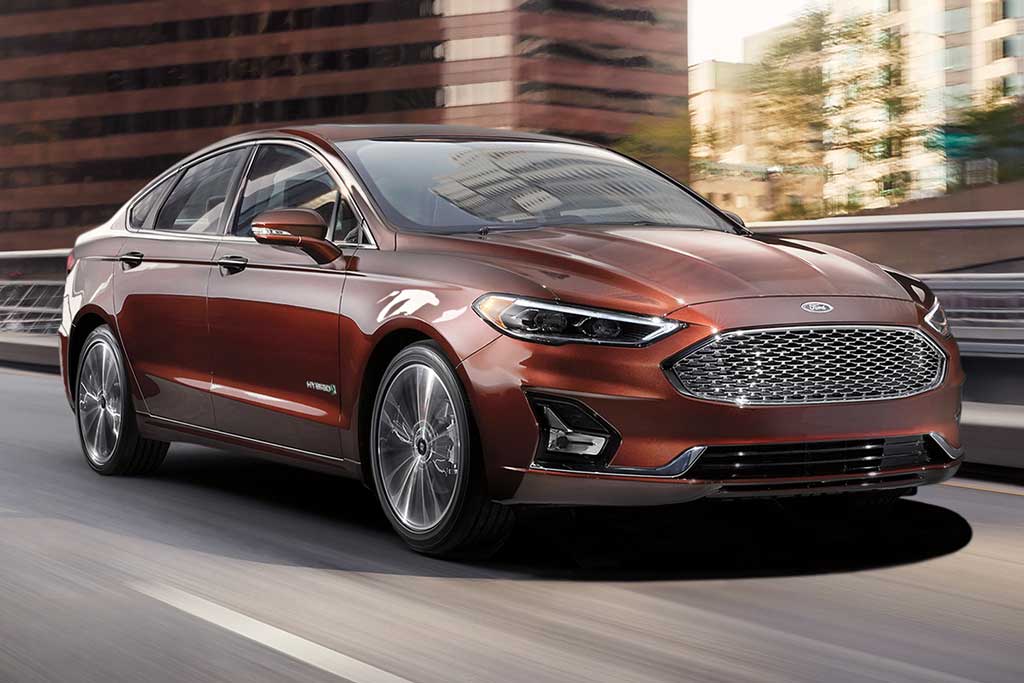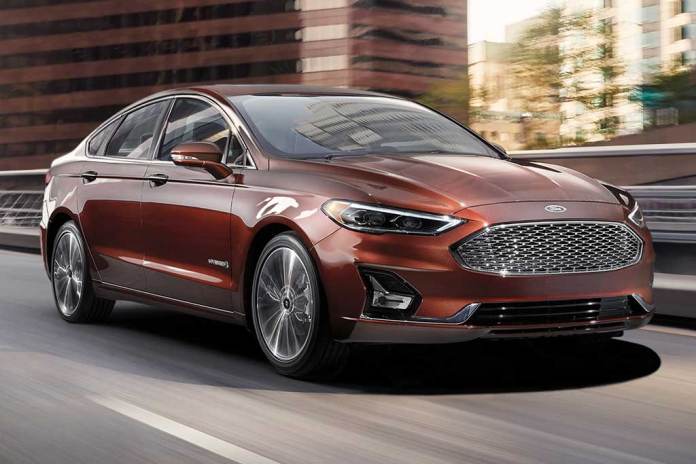 Ford Fusion
A lot of people immediately think "SUV" when it comes to buying a new or used car. If you're OK with a sedan (many people still buy them, believe it or not), you might want to check out the deals on the Ford Fusion, which is a 5-passenger sedan similar to a Honda Accord.
This month, well-qualified buyers can get three months of deferred payments and three months paid for up to six months of relief on a Ford Fusion. On top of that, Ford is now offering $500 in bonus cash for eligible medical professionals, first responders and their families as a way to thank them for their important efforts during the coronavirus pandemic. The Fusion is a roomy, comfortable midsize sedan and this incentive helps to make it a great value. Find a Ford Fusion for sale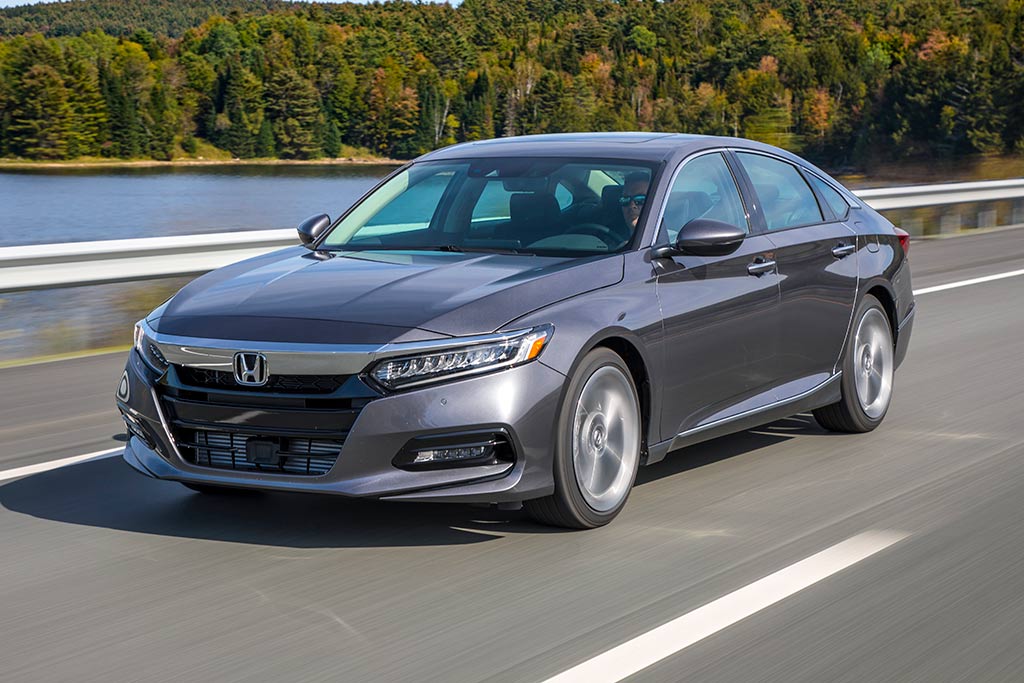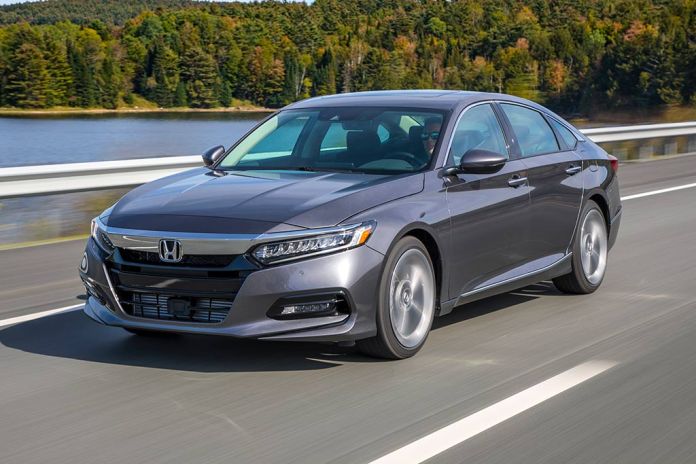 Honda Accord
As an example of just how competitive the new car market is, Honda is offering $1,000 cash back on the purchase or lease of a new Accord. That rarely happens. Honda sells plenty of cars without discounts, so this is a really good offer. Find a Honda Accord for sale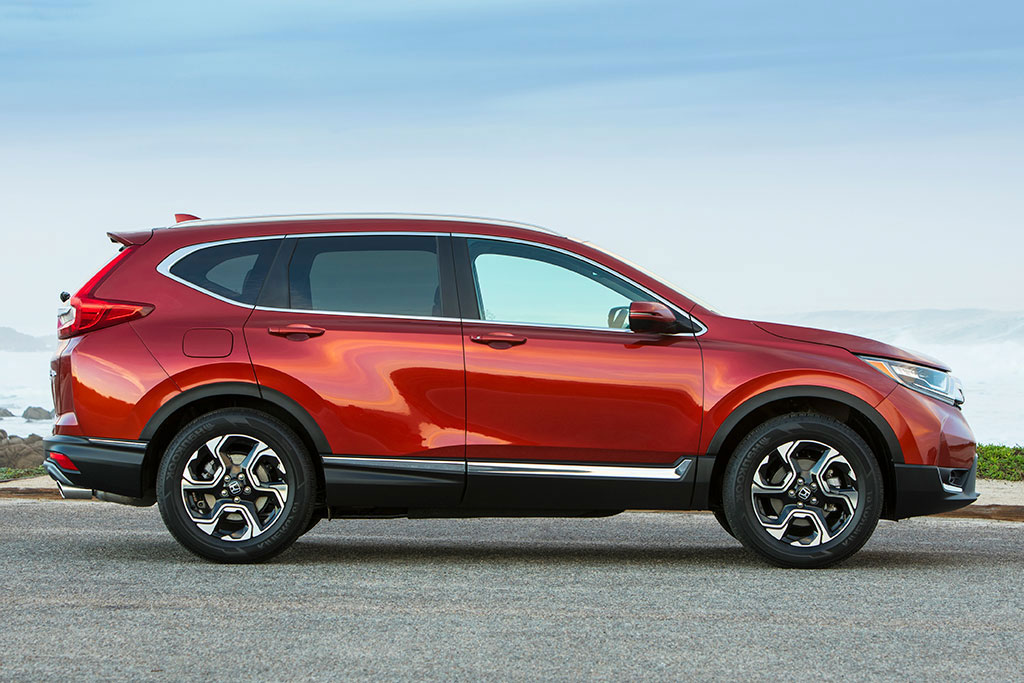 Honda CR-V
You can also get an amazing deal on a 2020 Honda CR-V. We always tell lease customers to put down as little money as possible because you'll never get that cash back. Low up-front and a low monthly payment for a short period of time is the way to go. That's exactly what Honda has with this special CR-V lease. $0 down, $0 security deposit and $320 per month for 35 months for a Honda CR-V LX. If you want all-wheel drive, it's the same terms except the monthly payment goes up to $340 per month. This is one of the best lease deals going right now. Find a Honda CR-V for sale
Jeep Wrangler
If you've already decided an SUV is in your future, you have many great choices. Let's start with the king and father of the modern SUV, the Jeep Wrangler. One of the best SUV deals this month is on the iconic Jeep Wrangler, which can be had by well-qualified shoppers with 0% financing for 36 months plus up to $500 cash allowance on most trims. Another nice incentive running specifically for the 4-door Unlimited Sahara model is up to $5,611 in total cash value. The Wrangler is more modern and comfortable than ever in 2020, and it still retains the incredible off-road capabilities that make it a legend. Find a Jeep Wrangler for sale
Pickups continue to be the top-selling type of vehicle and this Memorial Day is a great time to get a good deal on a pickup, especially on popular brands like Ford, Chevrolet and Toyota.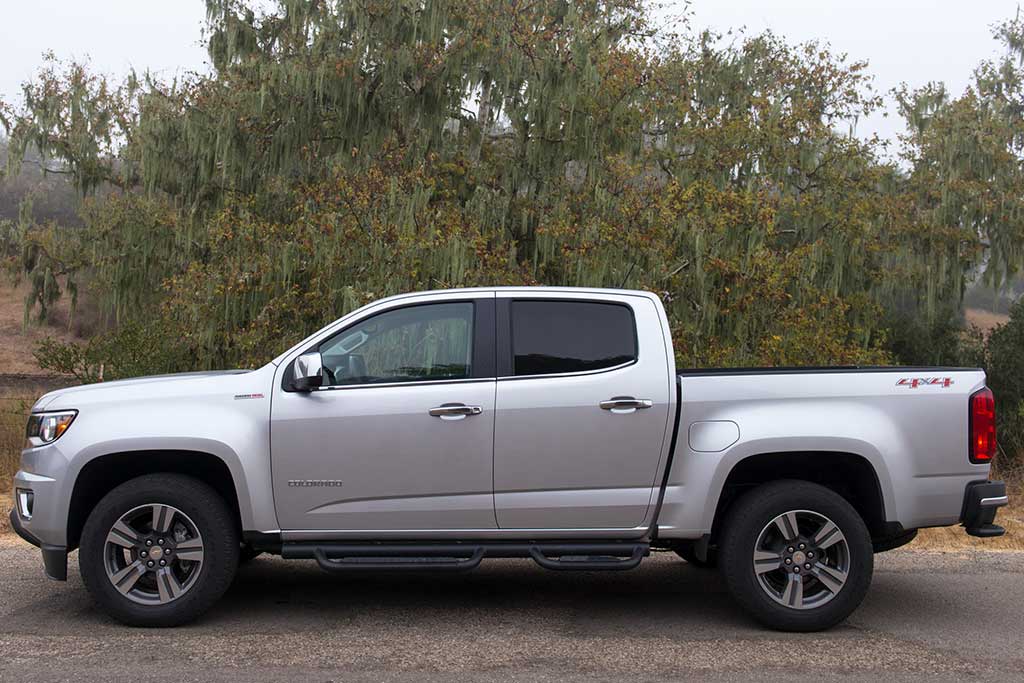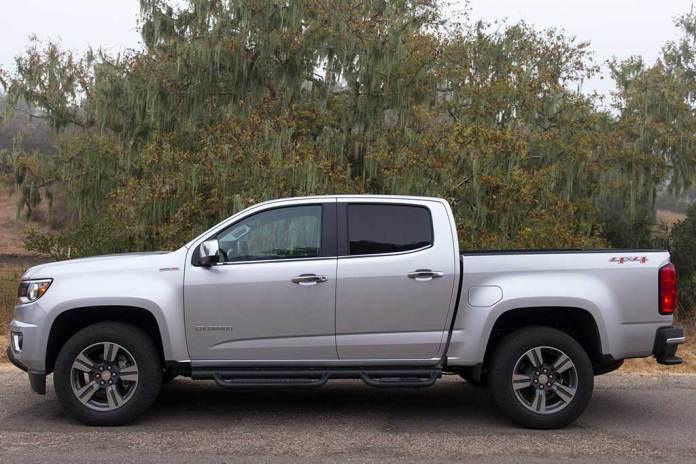 Chevrolet Colorado
This month, there are plenty of truck deals on many different brands.
The full-size Silverado is the truck most people associate with the Chevrolet brand. However, the Colorado is also a popular midsize truck that's similar to the Toyota Tacoma, Ford Ranger and Nissan Frontier. This month, well-qualified shoppers can get $3,000 in cash allowance plus 120 days of deferred payments on a Chevrolet Colorado. The Colorado got some nice updates to keep it fresh for 2020, such as more standard and available features and a new user-friendly infotainment system. This Chevrolet has a strong engine lineup, impressive towing capabilities and a comfortable ride, making it a well-balanced midsize pickup. Find a Chevrolet Colorado for sale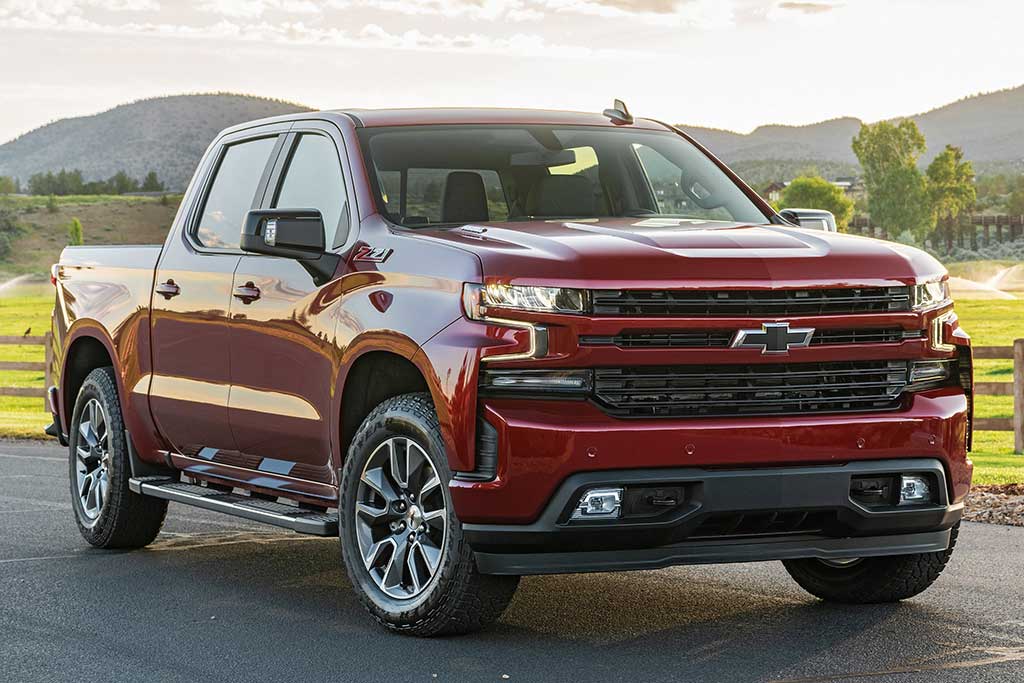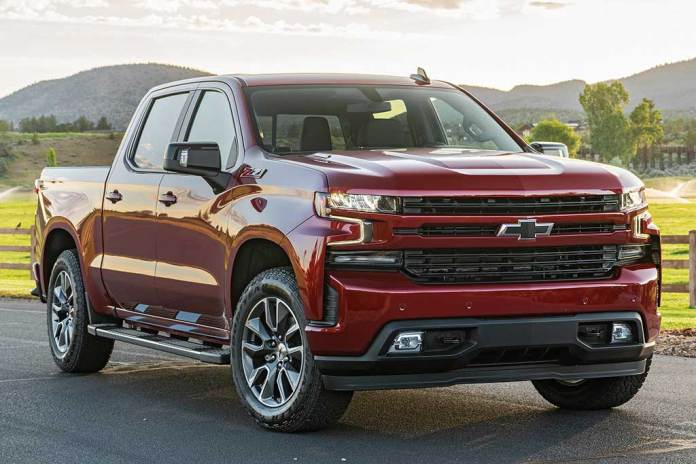 Chevrolet Silverado 1500
Even full-size truck deals are plentiful. Well-qualified buyers looking for a deal on a full-size pickup can get 0% APR financing for 84 months plus 120 days of deferred payments on all 2019 and 2020 Chevrolet Silverado 1500 models. The Silverado was fully redesigned for 2019 and further improved for 2020, with a newly available turbodiesel engine, wider availability of the 6.2-liter V8 engine and more optional features, including adaptive cruise control and a towing camera. No-interest financing and a long period of payment deferral make this one of the best truck deals of the month. Find a Chevrolet Silverado 1500 for sale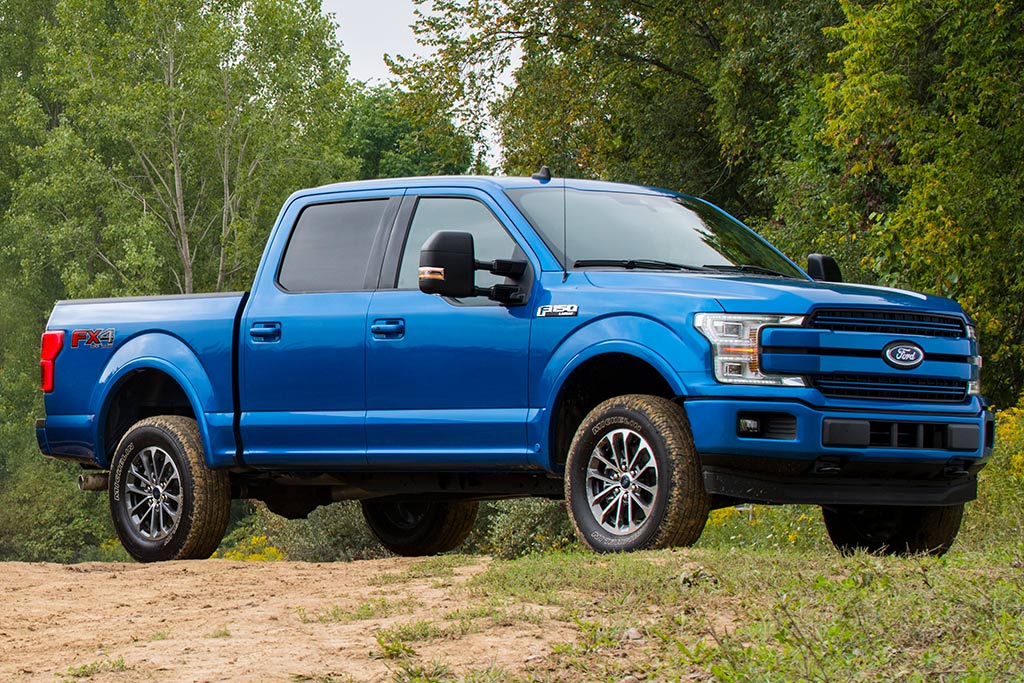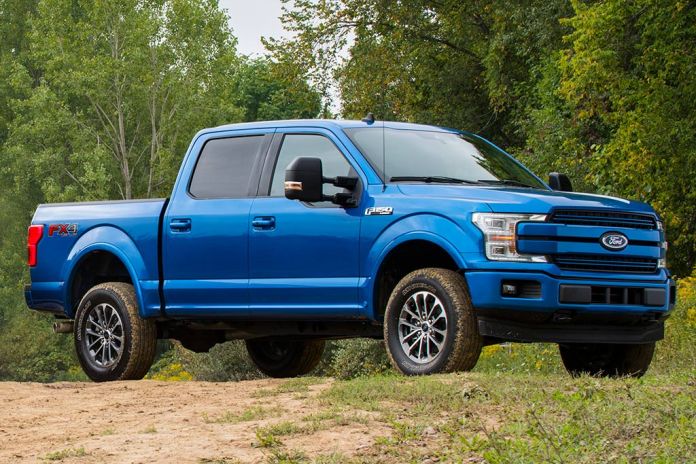 Ford F-150
This month, truck deals include the very popular Ford F-150. Well-qualified shoppers can get three months of deferred payments and three months paid for up to six months of relief on a Ford F-150. On top of that, eligible medical professionals and first responders and their families can get an extra $500 in bonus cash. The F-150 is a tried-and-true class leader with an impressive engine lineup, muscular capabilities and wide variety in its model range, ensuring that there's an F-150 to suit the wants and needs of every truck enthusiast.
There's also a decent lease on a F-150 Lariat. You do have to come up with $5,000 upfront but the monthly payment is $558. That's reasonable for a truck that's as nicely equipped as a Lariat. Other incentives include a cash-back-to-consumer discount of $250 to $3,750, depending on the type of F-150 you choose and where you live. Many trucks can be financed with 5.9 percent interest for up to 84 months. Find a Ford F-150 for sale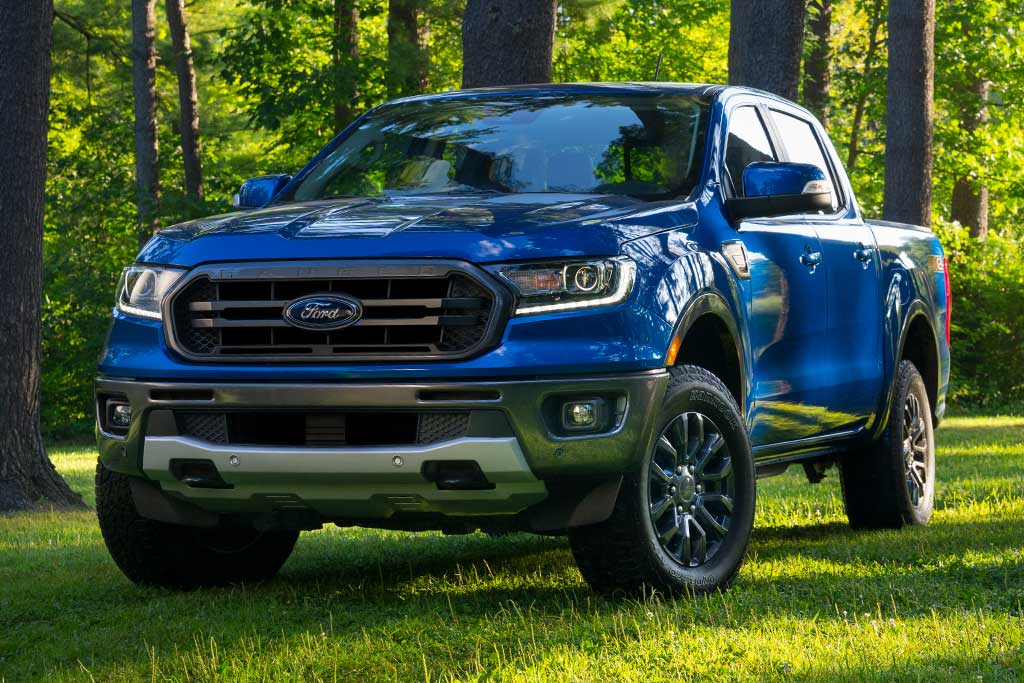 Ford Ranger
The Ford Ranger is a little smaller than the F-150 and has similar incentives available for well-qualified buyers: three months of deferred payments and three months paid for up to six months of relief, plus $500 in bonus cash for eligible medical professionals and first responders and their families. The Ranger is a competitive midsize pickup with an impressive turbocharged EcoBoost engine that boasts surprising towing and hauling capabilities for a 4-cylinder.
Smaller and less expensive, Ranger deals are for both leases and purchases.
Interested in leasing? A 2020 Ford Ranger XLT SuperCrew 4×2 is just $379 per month with an initial payment of $3,672.
Buyers can get up to $1,750 cash back plus three months of waived payments (up to $1,500). 2020 Ford Ranger buyers can also get 0 percent interest for up to 72 months. That's a significant saving. Remember, these kinds of deals are usually through the automaker's own finance division (Ford Credit in this case) are offered only to those who qualify. Translation: You have to have excellent credit. Find a Ford Ranger for sale
Kia
Kia is offering 0 percent interest (APR) on a variety of vehicles. Those with excellent credit can get that deal for 24-66 months on the 2020 K900, Forte, Sportage, Sedona, Soul and Stinger. 0 Percent interest for up to 75 months is available on the 2020 Kia Optima, including the Optima hybrid, Sorento or any remaining 2019 Niro, Cadenza, Stinger and K900 models. Find a Kia for sale
Toyota
Autotrader has deals on many SUVs, including Toyota. It's not quite as brawny as the Wrangler but the RAV4 is still very competent, even if most of your adventures take place on paved roads. The Toyota RAV4 has long been a class leader in compact SUVs, and this month, well-qualified buyers can get their hands on one with 0% APR financing for 60 months.
The RAV4 has 0 percent interest for up to 60 months or $1,000 cash back to the buyer.
RAV4 Hybrid has a special lease of $329 per month for 36 months with $2,000 due up front.
The Toyota Tacoma — yes, the popular pickup — has 0 percent interest for up to 60 months or $1,750 cash back. There's also a special lease on Tacoma SR5 — $299 per month for 36 months with $2,000 due up front.
The Toyota Camry gets the same 0 percent for 60 months as some other vehicles or $1,000 cash back. Camry SE (the sportiest version of Camry) has a $259 per month lease for 36 months, with $2,000 due at signing. Or you can get the same deal for Camry LE but the payment drops to $249 per month. Even the Camry Hybrid is included if that's more your speed — it's $279 per month.
The Toyota Corolla gets 2.9 percent interest for up to 60 months or $750 cash back. Corolla lease specials include the same terms as the Camry but lower monthly payments — $199 for Corolla LE and $209 for SE or Corolla Hatchback LE. Corolla Hybrid LE is $269 per month.
Even the three-row Toyota Highlander, which is all-new for 2020, has enticing deals: 0 percent interest for 60 months or $2,500 cash back. A Highlander lease is the same terms as Corolla and Camry but the payment is $419 per month for the Highlander LE.
The Toyota Highlander Hybrid has 1.9 percent interest for up to 60 months or $1,500 cash back. Find a Toyota for sale