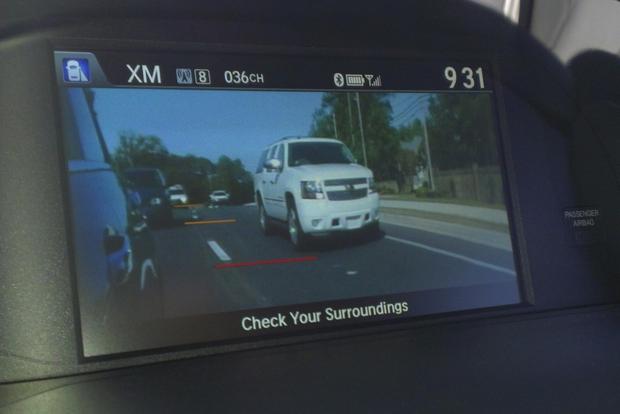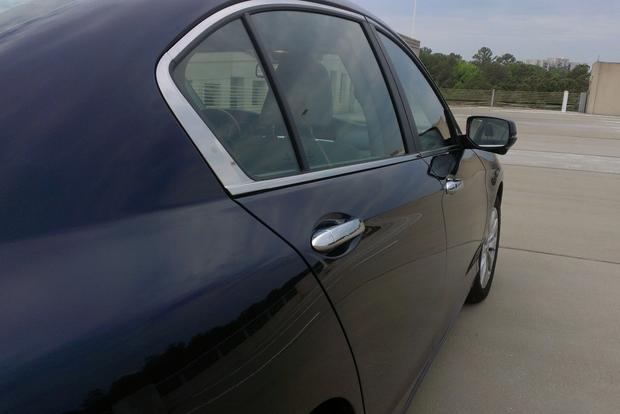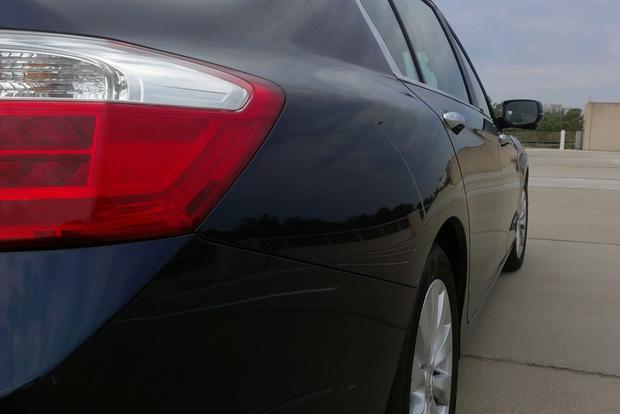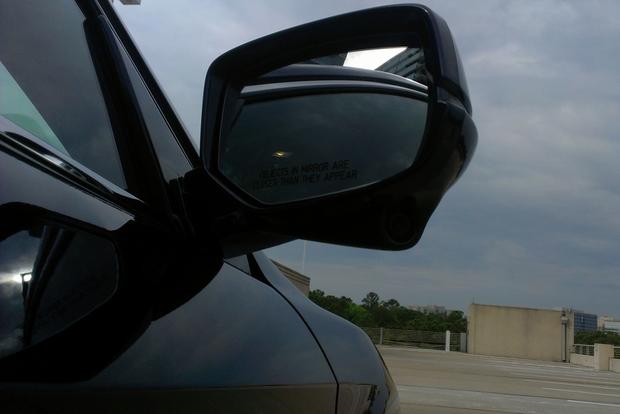 Good technology works for you and quickly becomes invaluable. Imagine going just two days without a mobile phone or even an automatic garage door opener. That technology fits seamlessly into our lives.
With the 2013 Honda Accord, there's another technology you soon won't be able to live without: Honda's LaneWatch system. The system is essentially a side-view camera that lets you see what's on the right side of your car.
I've been driving AutoTrader.com's new Honda Accord for two weeks and have found LaneWatch to be very useful. I haven't had any close calls or narrowly avoided accidents, and I think the reason is that the real-time video image showing the lane next to my car has kept me from changing lanes when it's not safe.
Here's how LaneWatch works: When you move the turn signal lever for a right-hand turn or lane change, the image on the center display screen changes to a view of the right side of the car. This is made possible through a small camera mounted on the right side rearview mirror. You also can activate LaneWatch by pressing a button on the turn signal lever even if you're not signaling or making a lane change.
I use LaneWatch to see if there's an opening in slower traffic on the right side of the car, to judge distance from the curb when parallel parking, to look for pedestrians or cyclists before making a right-hand turn at a red light and to see if changing lanes on the freeway is safe.
Here's how I know Honda has come up with something truly useful: When I get into other cars -- even more expensive cars -- I feel like something is missing when I can't see a LaneWatch-like image on the car's navigation screen. That makes LaneWatch invaluable. It's a must-have feature, and I predict other cars will soon get something similar.
LaneWatch is standard on the 2013 Honda Accord EX and higher trim levels.