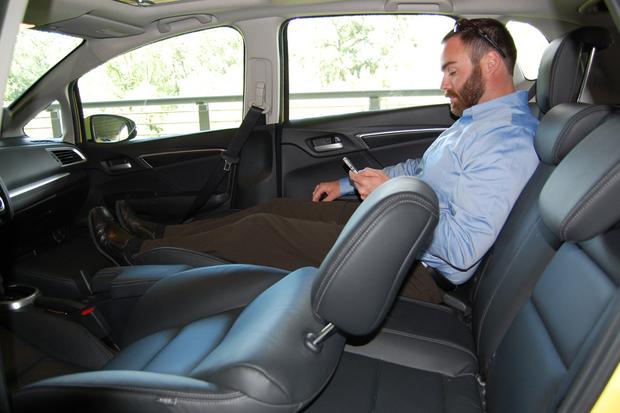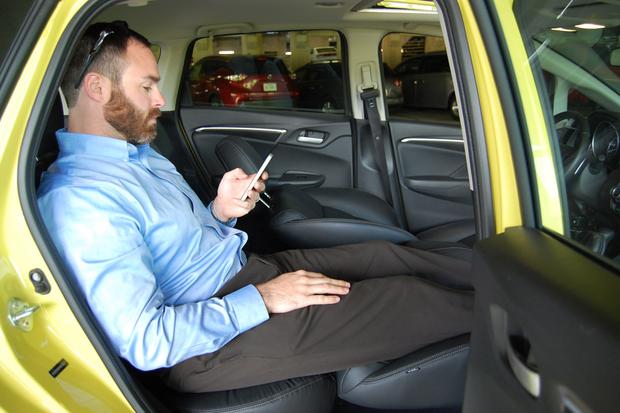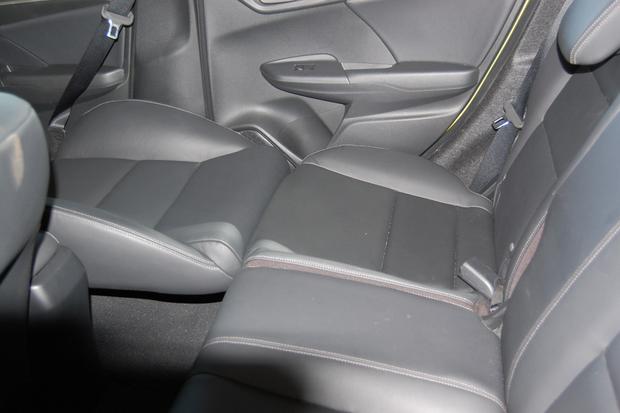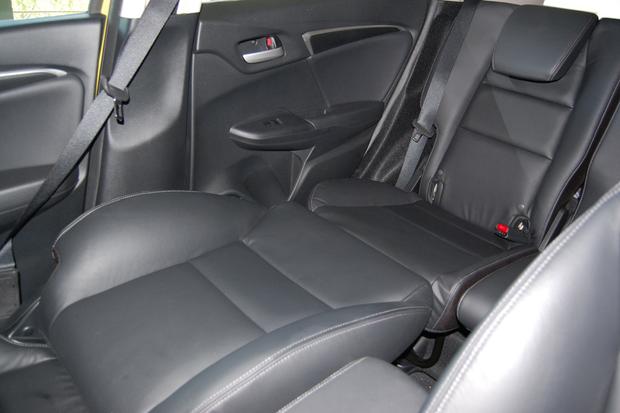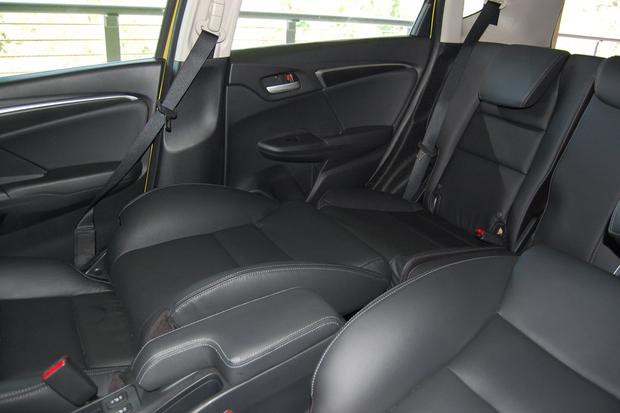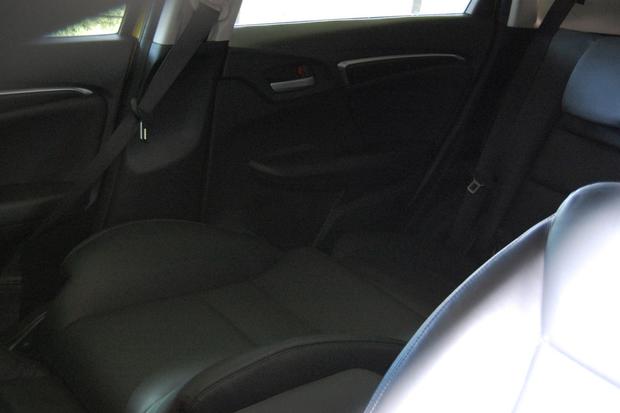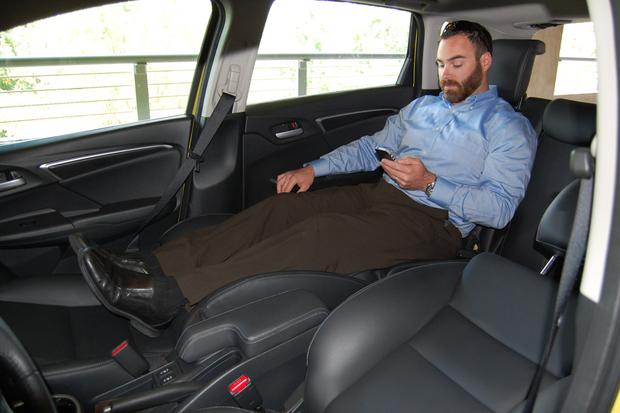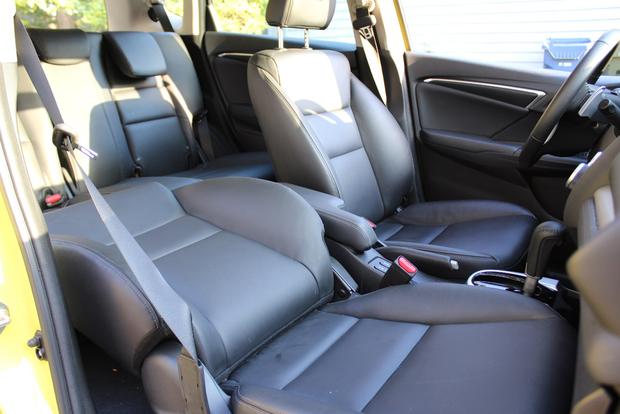 When we talk about our long-term 2015 Honda Fit around the office, you're sure to hear the topic of its versatility come up. A big reason for this is the vast seating configurations available. Just like traditional hatchbacks, the rear seatbacks can be folded down, with a 60/40 split, to make for a larger rear cargo area. However, the next three seating arrangements are what really set the Honda Fit apart from the competition.
First, if you have tall objects, you can actually pull up -- and lock in place -- the rear seat bottoms.
Second, if you have particularly long objects such as 8-foot 2x4s, you can remove the front passenger's headrest and then lay the seat completely back down flat so that you can utilize space from the dash to the hatch.
Third, Honda has what they call Refresh Mode, which you can set up by again laying the front seats completely back but then sitting in the back seat, extending your legs out over the front seat. Honda says to only use this Refresh Mode when safely parked. We can verify that it is very comfortable.
Our year with the 2015 Honda Fit will soon come to an end, so we're making the most of the time we have left. We'll definitely be sad to see it go and can only hope our next Honda test car comes equipped with Refresh Mode.