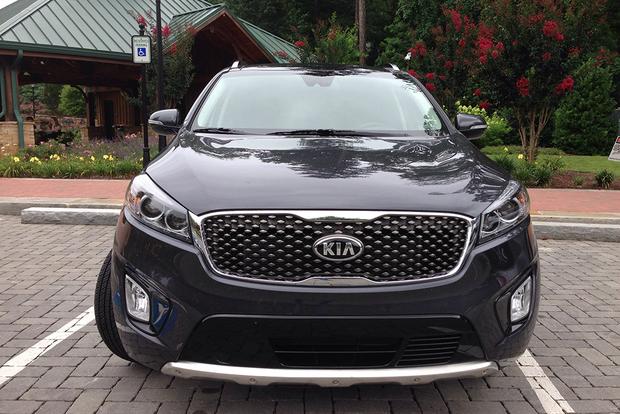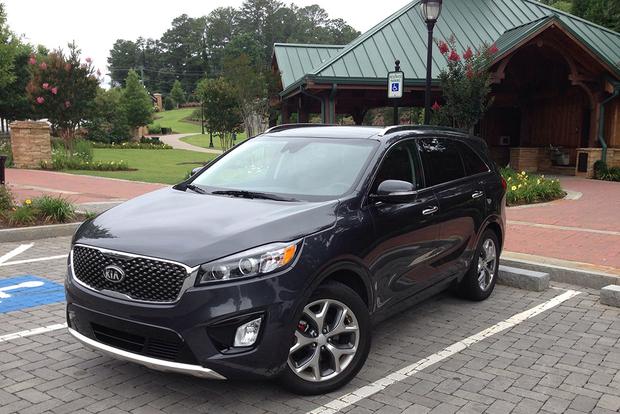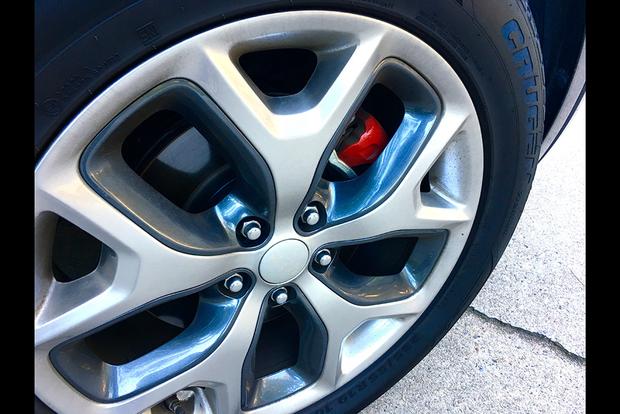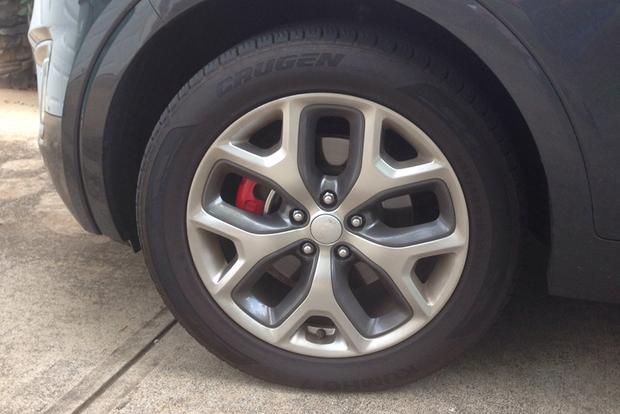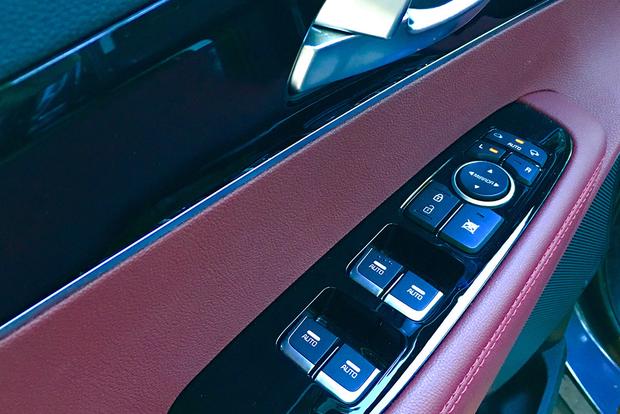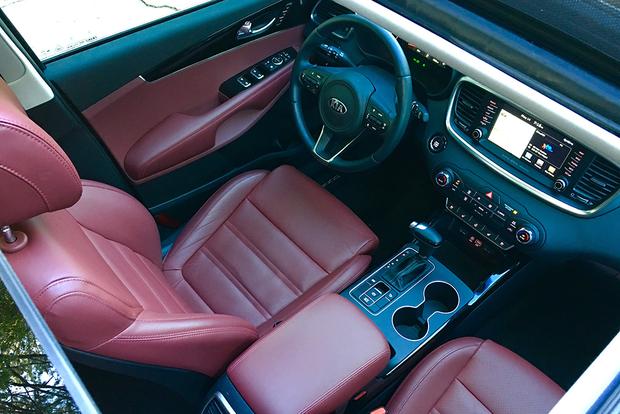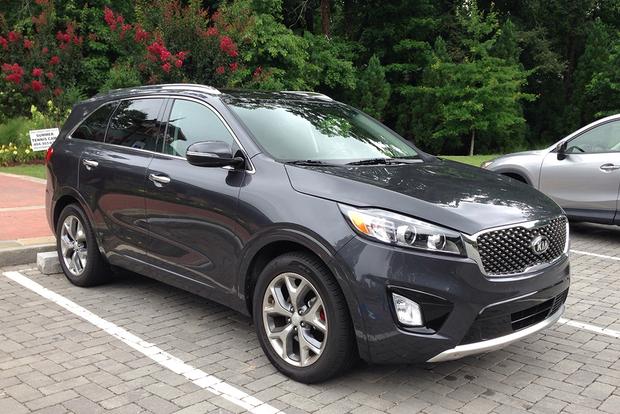 For the last month or so, I've been driving the suburbs of North Atlanta in our 2017 Kia Sorento, and I've got to say: This crossover is legit. It's good-looking, easy to drive and has a slightly sporty feel to it, which I love. When I actually stop and think about it, though, there are several sporty elements to the Sorento other than the 290-horsepower V6 engine that supplies plenty of power to the front wheels. It's making me think maybe the Sorento should have been called the Sportage instead.
Looks Fast
Aside from the robust power plant, the design cues on the 2017 Kia Sorento seem to scream motorsports to me. The 19-inch alloy wheels are not only stylish, but reminiscent of something a tuner might have on his highly modified import. Peeking through the spaces on the stylish wheels are lovely red-painted brake calipers that feel like they should be more at home on a sport coupe than a midsize crossover. Even the dark red of the Merlot interior feels like it should come on a model built for speed instead of people-carrying.
Unexpected Performance
In addition to the sporty design cues, there's also a shiftable automatic transmission and a drive mode selector. Aside from the normal driving mode, there's one for more fuel efficiency called Eco mode, and even a Sport mode. While the Sport mode might sound like it drastically improves performance, the difference is negligible, as the driving modes merely change transmission shift points and power steering. In fact, the normal mode feels slightly more aggressive than the Sport mode, allowing the wheels to spin a little bit more. Even the engine sounds a tad more raucous in normal mode, but unless I bring the Kia SUV to a track, there's no way to quantify any real gains incurred by the Sport mode. Either way, the Sorento is a blast to drive, even though it's in a segment not known for thrills behind the wheel.