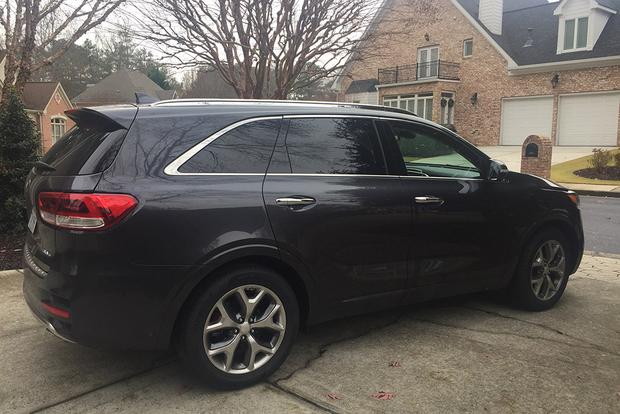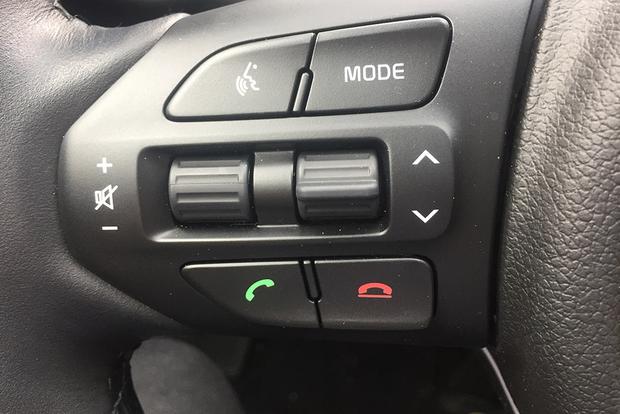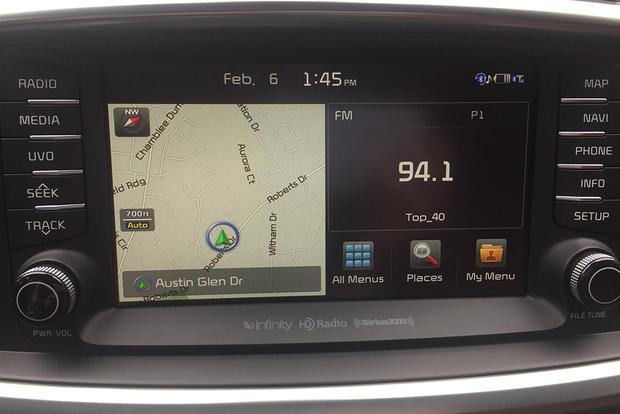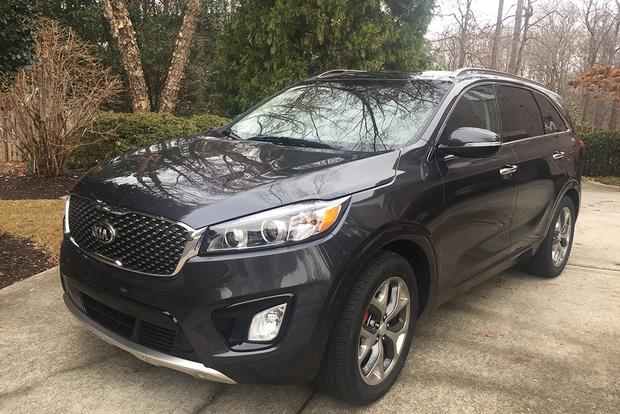 As in-car technology evolves, it can certainly make our lives easier. I almost can't remember a time when my phone didn't automatically connect to my car. But depending on the vehicle -- and the tech -- it can sometimes make things more difficult. So, how does the 2017 Kia Sorento measure up in the tech category? Since I've been driving our long-term test car for a few weeks now, I've gotten up close and personal with the Kia's infotainment system.
One thing I really like about the Sorento's infotainment screen is the set of buttons flanking either side with words like "Phone, "Navi," "Media" and "Radio" clearly identifying the various functions available. It's super intuitive and user-friendly. Saving favorite radio and/or satellite stations is easy, as is switching quickly from Lithium to "Children's Favorites: Volume 1" when I pick my kids up from school.
Making phone calls is one area where the 2017 Kia Sorento falls short. Too often, I try to use the car's voice-activation feature to dial someone's number in my phone book, but when I say, "Call Mom on mobile," the system simply can't understand what I'm saying. So I end up using Siri on my iPhone, which works seamlessly to place the call and then syncs up to the car via Bluetooth to keep the conversation hands-free. It's a simple workaround, but I wish the voice-activation software worked a little bit more seamlessly.