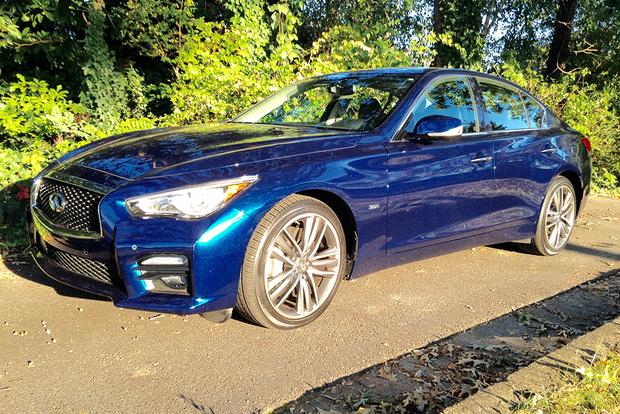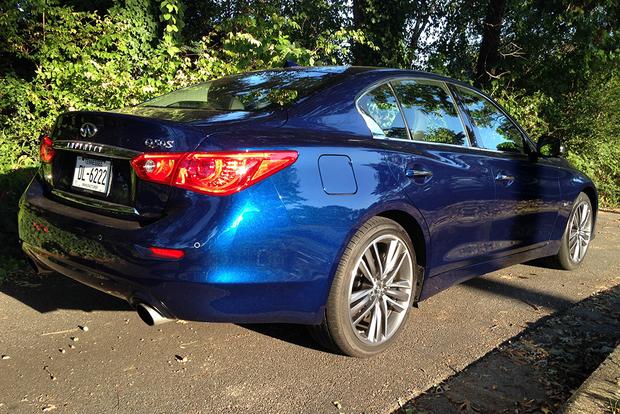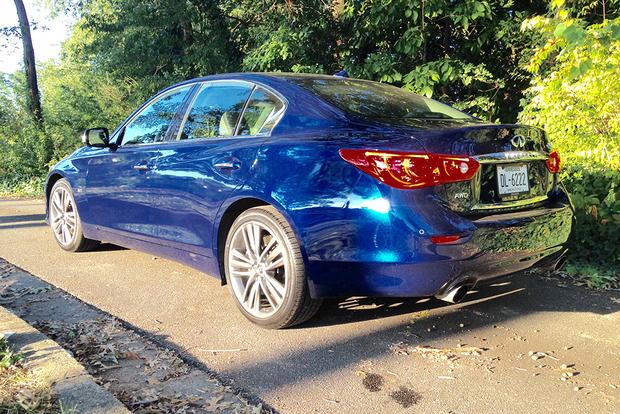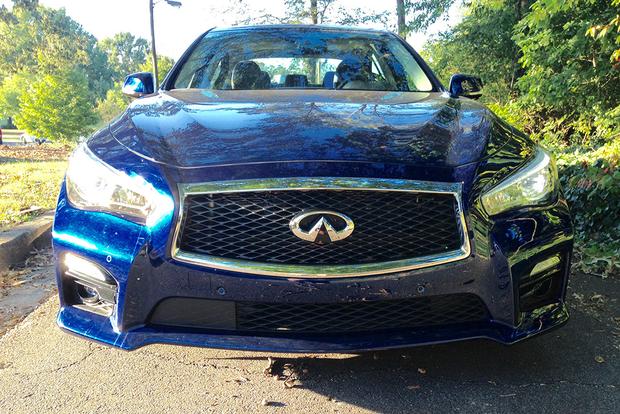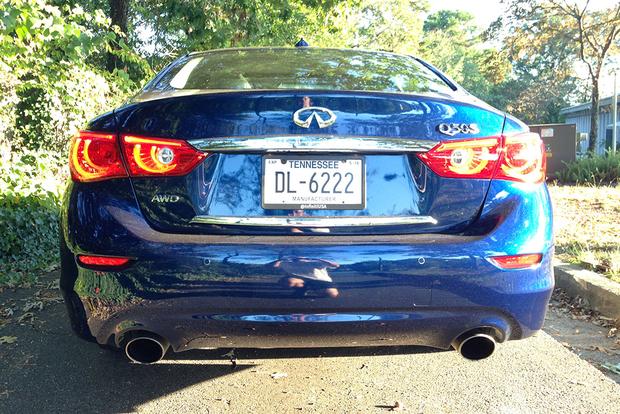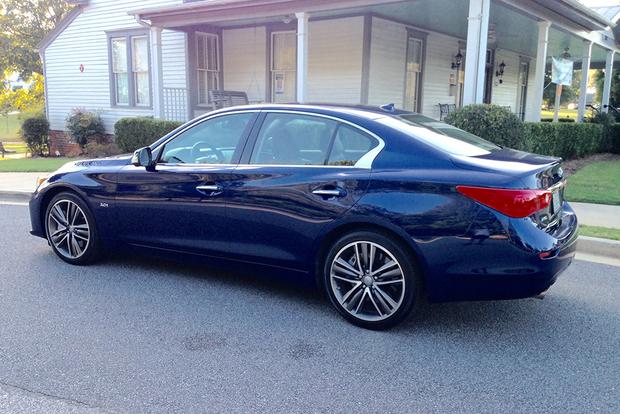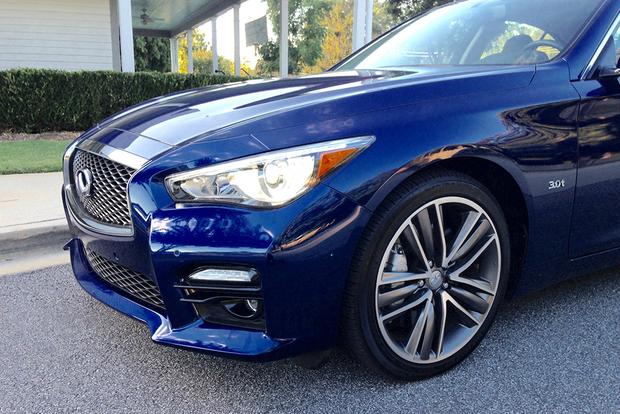 We're two months into our year with a certified pre-owned 2017 Infiniti Q50 S 3.0T, and we've noticed a few things about the sporty luxury sedan.
Looking Good
Sometimes when you buy a vehicle, you want it to be a head-turner. Our long-term Q50 is definitely a vehicle that stands out from the crowd. The front end is sculpted and refined. The rear styling is slightly generic, but the total package is striking. This vehicle will still be a looker in 10 years.
Seat Support
In sports cars, we think power-bolster side adjustments are a nice touch. Our certified pre-owned Q50 S comes standard with this feature, which they call power torso support. However, the power button is placed in an odd position: It's on the front of the seat instead of where all the other power seat operations are. Also, the interior is comfortable, but the rear seat is tight for anyone over 6 feet tall.
MPG Woes
We've mentioned in past updates just how quick our 2017 Infiniti Q50 S is. What we've recently noticed is that no matter what speed you're at, just a tap of the pedal causes the Q50 to respond without hesitation. However, all that power provides undesirable miles per gallon numbers. Each time you upgrade your driving mode, the MPG gets worse. In the city, it gets less than 20 mpg (while requiring premium fuel!). When going under 40 miles per hour, the vehicle drives pretty rough. It makes the experience of driving this luxury vehicle not totally desirable. On the other hand, it's comfortable on the highway and pretty quiet overall.