By now, you may have finally seen a 2021 Ford Bronco out in the wild — in a parking lot, on the highway, or even in the wilderness as Dearborn intended.
If you want a Bronco for your own garage, though, either be prepared to pay up or wait a long, long time. It may not be worth the wait, after all, since you'll be lucky to get on the list for a 2023 Bronco at this point. If you can't wait that long, perhaps consider one of these alternatives. Some may fly a bit more under the radar, but you'll probably pay less for one, and you'll be able to head out on an adventure right now.
1. 2021 Toyota 4Runner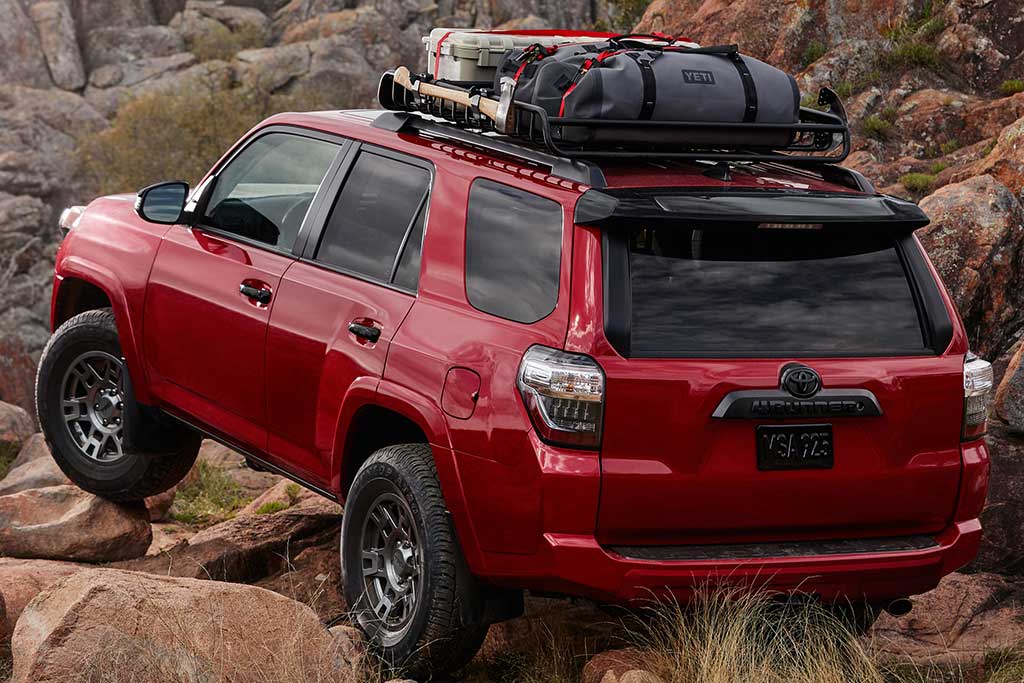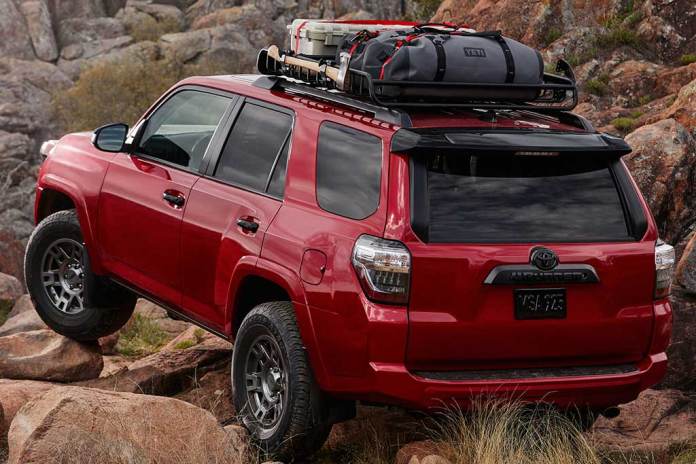 True, the current 4Runner isn't exactly easy to find, either, but some dealers do have them in stock and whatever premium you may pay in this crazy car market right now is probably less than you'd pay to rope a Bronco.
The 4Runner is immensely capable in any form, especially those that have been blessed by Toyota's TRD crew. The TRD Pro's Fox shots and factory lift kit are impressive stuff, but the best value here is in a regular TRD Off-Road for about $41,000. Whether you plan to go off-road or stay on the pavement, opt for the Kinetic Dynamic Suspension System option. This setup pairs enormous sway bars (which reduce on-road lean) with a hydraulic (think reliable!) disconnecting system for more off-road articulation. See 2021 Toyota 4Runner models for sale
2. A Vintage Ford Bronco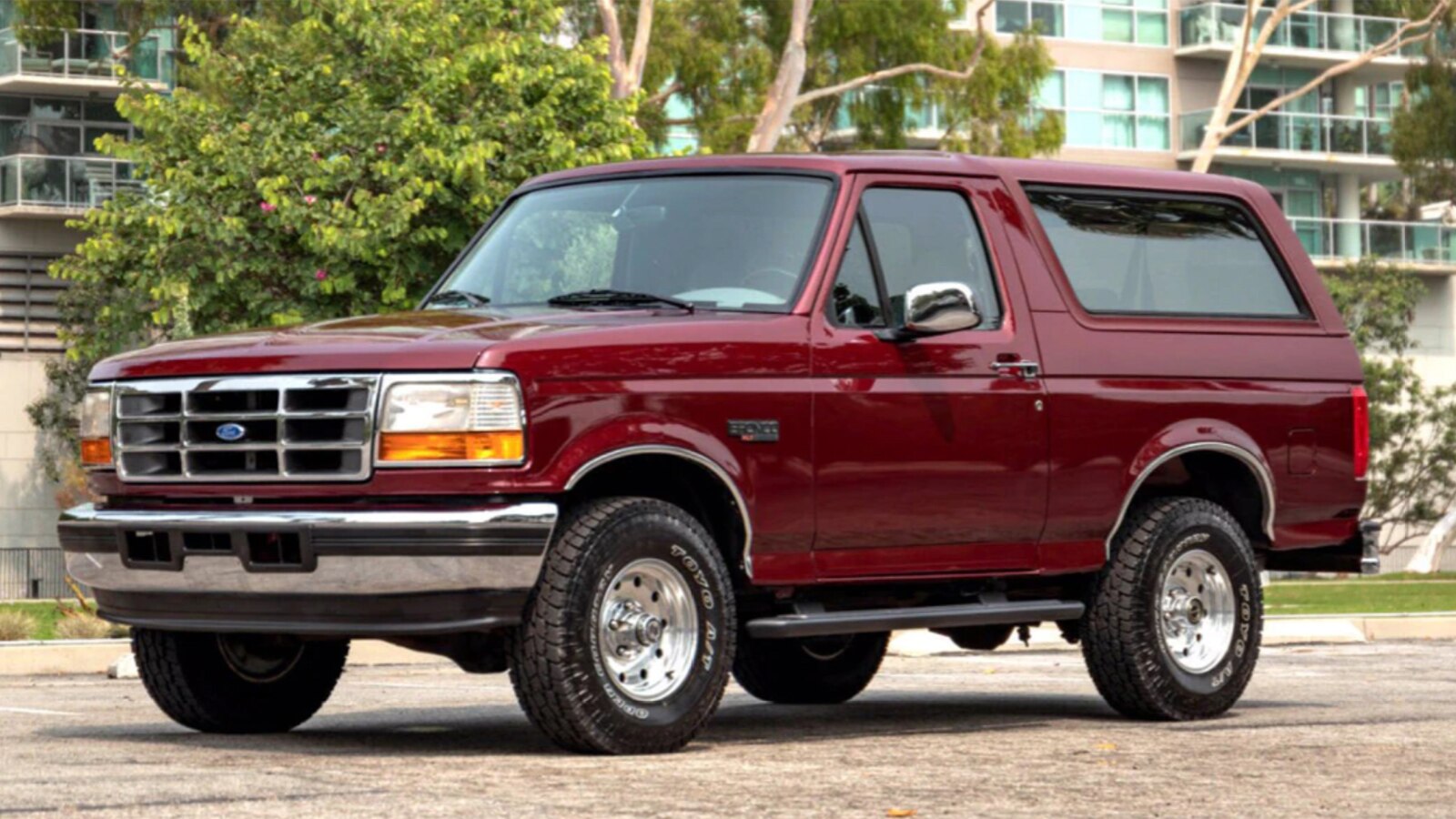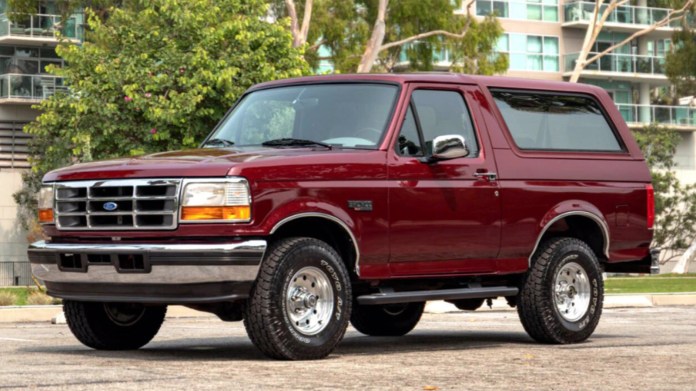 After years of simply being lumbering old SUVs, the final generation of Bronco trucks is cool again. The Bronco was built through the 1996 model year. Those toward the end of the line benefitted from strong V8 options, comfortable interiors, and decent amenities such as power windows and air conditioning. You'll use a lot of fuel driving a vintage Bronco daily, but these appreciating classics are great sunny day rides.
Nostalgia has fueled resale values, so don't expect to pick up a super cheap '90s Bronco anymore. Here's a classic burgundy one with the Eddie Bauer package (so '90s!) with two-tone paint and leather seats with embroidered logos. It's got just 85,000 miles on the clock, and you'll find it for just under $35,000 at a Ford dealer in Missouri. See Ford Bronco models for sale
3. 2021 Jeep Wrangler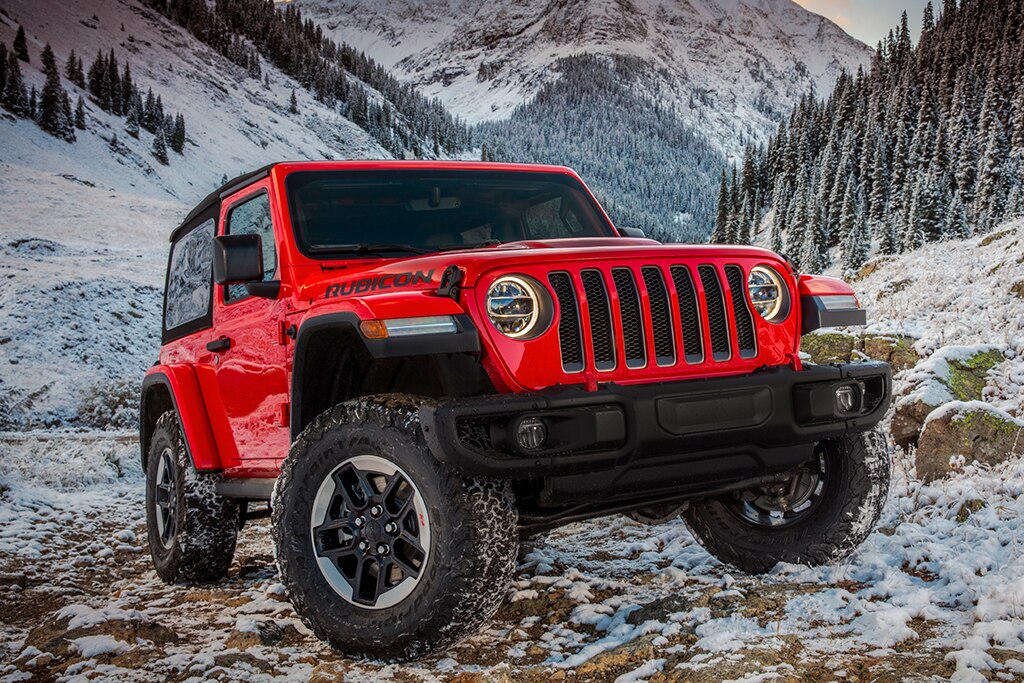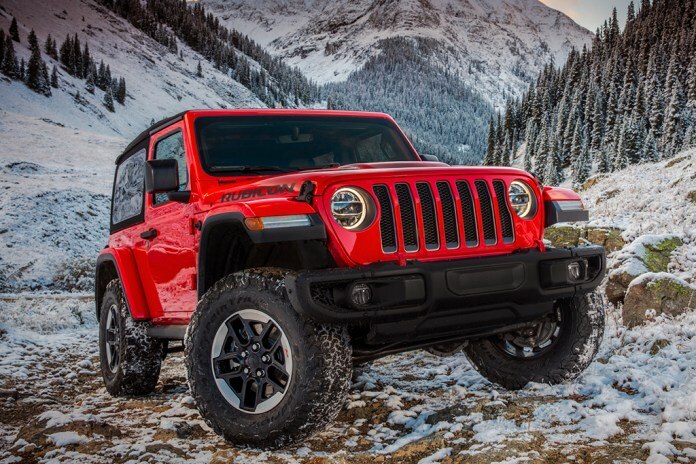 OK, Bronco and Wrangler enthusiasts are probably like oil and water. You either like the Ford's boxy style and turbocharged engines, or you like the Jeep's Swiss-Army-Knife-like utility. In the Jeep's favor, there's a Wrangler for just about every budget and every need. The base Sport versions serve as a blank slate for customizations, and you may even find one for just under $30,000.
From there, the lineup skyrockets — in price, in power, and in equipment. Our money would be on a modestly-optioned Wrangler Rubicon. Grab the short-wheelbase model for its off-road nimbleness, stick with the V6 for its 6-speed manual transmission, and go easy on the options since you're probably going to treat it as an implement anyway. See 2021 Jeep Wrangler models for sale
4. 2007-2014 Toyota FJ Cruiser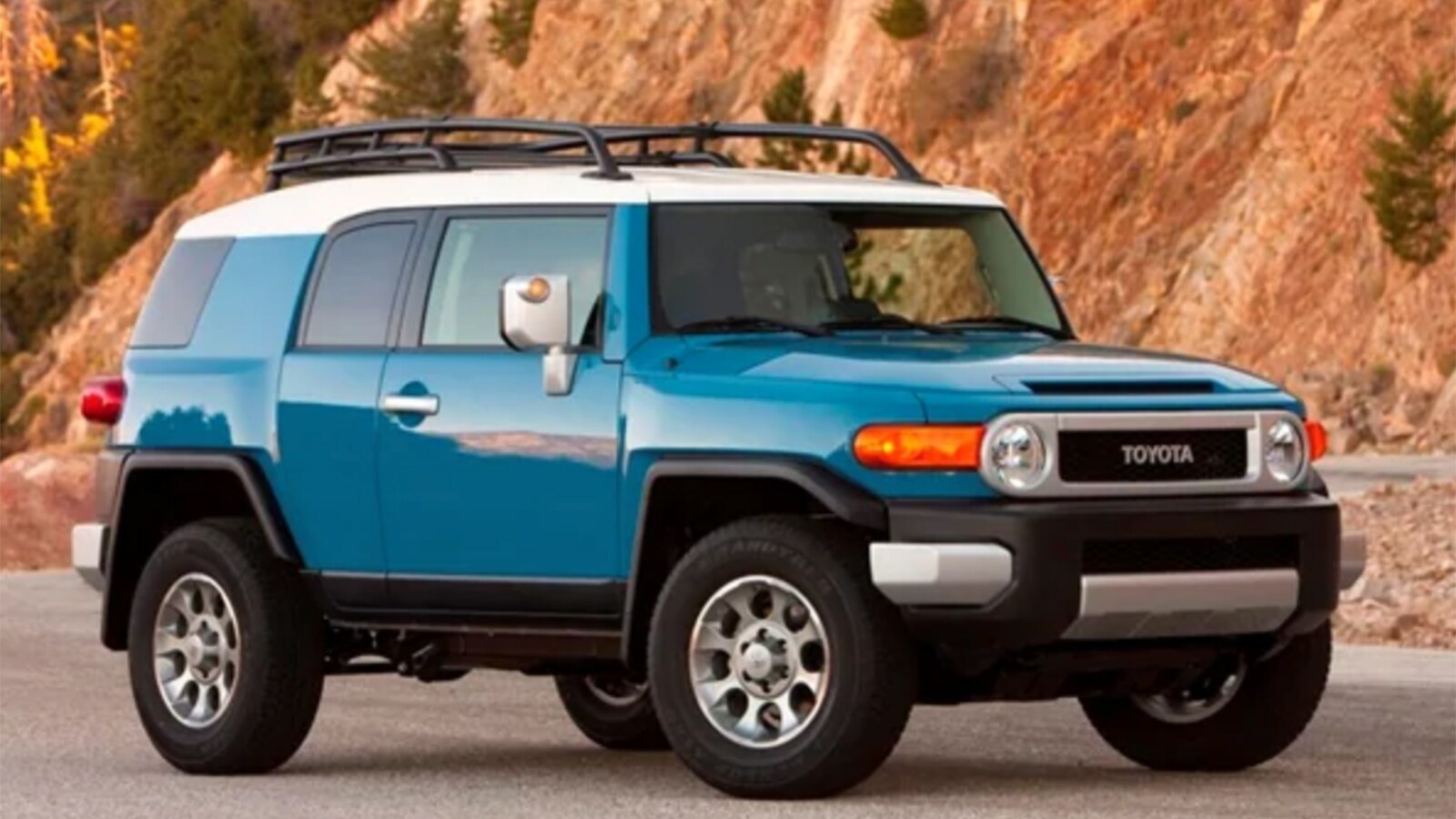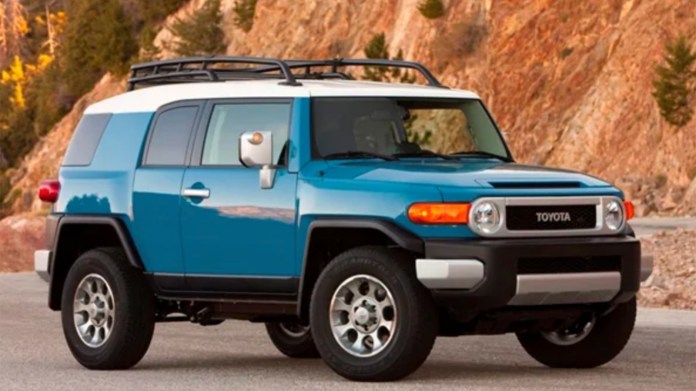 The original retro-style modern SUV was definitely ahead of its time. Toyota's FJ Cruiser channeled its FJ40-generation Land Cruiser in a package loaded with amenities and off-road bits. Toyota sold many FJ Cruiser SUVs over its long run (and production even continued for other markets until recently). The best ones are the Trail Teams special editions; each year brought new colors and features.
These SUVs proved great investments for anyone who held onto one, so once again, don't expect bargain-basement pricing here. For about $42,000, this gray 2013 Trail Teams model at a Toyota dealer near Indianapolis has just 35,000 miles and is painted in a distinctive Cement Gray paint hue. See Toyota FJ Cruiser models for sale
5. 2021 Ford Ranger Tremor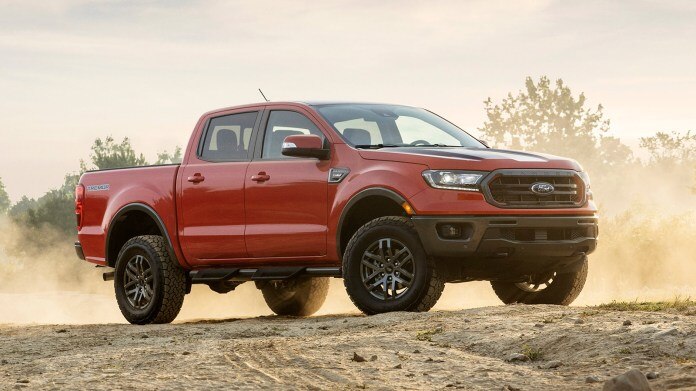 Maybe you're set on your new vehicle wearing Ford's Blue Oval. If so, the Ranger pickup's new Tremor package boasts some serious 4-wheeling bits, plus the utility of an open bed. The Ranger is a close relative to the Bronco, too, so it might make a good staging ground until your long-delayed Bronco finally arrives.
The new Tremor packs a lifted suspension with Fox shocks and 32-inch off-road tires that help give it a wider stance than stock. It's a high-riding truck, so you may appreciate the available side steps. Like other Ranger pickups, the Tremor uses Ford's hearty 2.3-liter turbocharged 4-cylinder — an engine that also sees duty in the Bronco. Siblings indeed. See 2021 Ford Ranger models for sale