Backup Camera Quick Facts
Backup cameras can significantly reduce your chances of getting into an accident while reversing.
The backup camera is a standard safety feature in all new cars, SUVs, and trucks.
You can add an aftermarket backup camera to any older vehicle.
A backup camera is a standard safety feature for all new passenger cars, SUVs, vans, and light trucks. However, not all backup cameras are created equal; some are much better than others. While the standard backup camera is helpful, 360-degree cameras make parking much easier. Even aftermarket backup cameras can come relatively close to an automaker's.
With every new car now equipped with a backup camera, it makes basing your buying decision on the camera a bit more complicated. A basic backup camera might work perfectly fine, depending on your driving level. But if you want a better view to help you parallel park, a 360-degree camera is best.
Keep reading to learn about backup cameras in cars.
What Is a Backup Camera?
Backup cameras became mandatory in new passenger vehicles when a federal regulation took effect in May 2018. According to the Insurance Institute for Highway Safety (IIHS), rearview cameras have decreased the number of backing crashes by 17%. If you're shopping for a newer car with a backup camera, check your price range using our monthly car payment calculator first.
The rearview camera is convenient when you are either backing into a parking spot or backing out of one. When reversing into a parking place, the camera shows the area behind your car so you can better gauge your vehicle's position relative to the space around it. The video display in many cars shows path lines when the car is in reverse gear. This feature can assist you with navigating into tight places. Also, it's helpful to see how close you are to a light pole or another car when backing into a spot at the grocery store.
It also comes in handy — and demonstrates its safety benefits — when backing out of a driveway or parking area. The camera shows what is behind the vehicle, such as sleeping pets, playing children, toys, or trash cans. Many newer cars also have sensors on the rear bumper that can detect vehicles approaching from the side, which complements this video feature. While rearview cameras show what's behind the vehicle and notify you of obstructions or oncoming cars, you must always visually check your surroundings.
Unlike other safety features like automatic braking and stability control, the backup camera is one of the simpler technologies in a car. Most rearview cameras only become active when the vehicle is in reverse. A few models can show what's behind you when you first put your car in drive, so you can be aware of your surroundings whether you're driving forward or backward.
The rearview camera may be mounted on the license plate frame, in the rear fascia, or cleverly concealed by a badge. Wherever it is, the camera lens needs regular cleaning to remain effective.
Types of Backup Cameras
There are several types of backup cameras — 360-degree and standard-view backup cameras. Both are excellent safety features and can help prevent accidents when backing your car. Despite their safety features, you will still need to reverse cautiously and be aware of your surroundings.
360-Degree Camera
The 360-degree camera goes by a few other names, such as "all-around," "surround," or "bird's-eye" view. This type of camera gives you what appears to be an aerial shot of your car when reversing. While it may not seem helpful at first, it is a feature you won't want to drive without once you have it — much like a head-up display in your vehicle.
A 360-degree camera makes backing into a spot easier, as you can see exactly where your car is between the parking lines. Another excellent feature of this camera is that you can see what's directly behind you and the surrounding areas. You won't be able to see the entire parking lot. Still, you will see nearby things like objects on the sides or pedestrians before they are directly behind your car. In addition to a rear camera, cameras at the front and on the side-view mirrors or other locations capture a 360-degree view of the car's perimeter. Technology stitches the multiple camera views into a seamless live video feed on the in-car monitor.
Luxury cars often have cameras with a bird's-eye view. Mainstream models may have it as optional equipment or standard in top trim levels. As an option, a 360-degree camera may cost a few thousand dollars. Automakers may bundle the system with other convenience or safety features.
Standard Backup Camera
You can find a standard backup camera in any passenger vehicle made after 2018. While it may not have all the bells and whistles a 360-degree camera has, it still protects you from mishaps when backing into and out of a parking place.
You won't need to worry about getting a higher trim level or a luxury car to have this type of camera. Standard cameras will only show what is behind you. However, technology has advanced recently, so you will likely still have cool features in new models. Parking lines come on most backup cameras and can help navigate you when backing into a parking spot. From camera to camera, some may have options to change the angle for wider, narrower, or higher views from the camera. It won't be as comprehensive as the 360-degree camera.
Another factor to consider is the resolution of your car's camera and display screen. Equipment with a higher resolution produces crisper and more vivid images on the monitor. Nonetheless, the standard backup camera is a beneficial safety feature that goes a long way to help keep you from bumping into or running over people or objects when in reverse gear.
Aftermarket Backup Cameras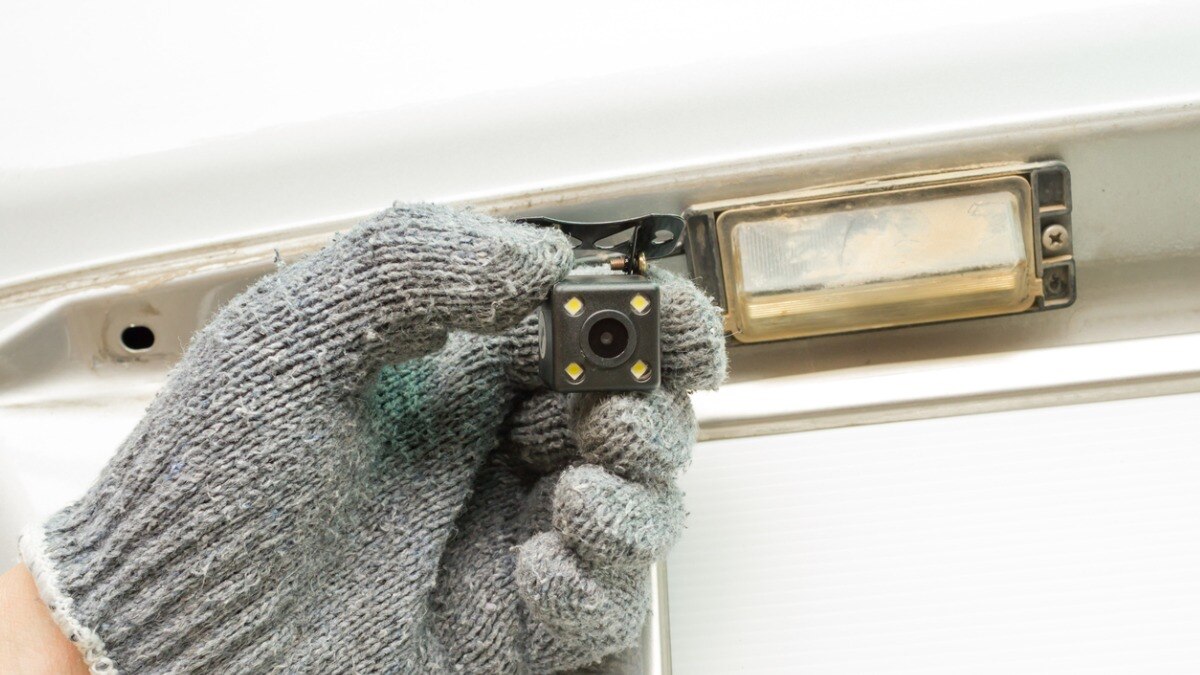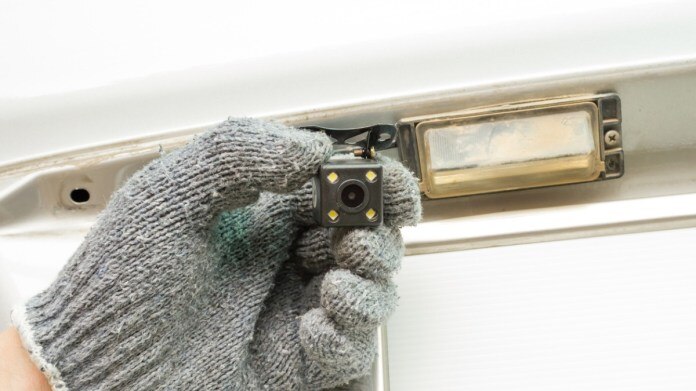 Even though backup cameras are now standard on new vehicles, many drivers still need the feature as they are driving cars produced before the mandate. So if you're feeling left out, you can purchase and install an aftermarket camera. If you're in the market for a newer car and want a backup camera, buying a vehicle with the system standard would be best. Aftermarket backup cameras can be good quality, but they are probably not as good as factory equipment. This characteristic is especially true with 360-degree cameras.
Aftermarket cameras typically come with much of what comes with a standard backup camera. Features may include parking guidelines and noise alerts when you're too close to an object. Aftermarket 360-degree backup cameras exist but require more time and money to install because multiple cameras are placed around the vehicle to composite an overhead view. These systems are not as good as the factory equipment, which is car-specific instead of a one-size-fits-all approach. However, if you want an aftermarket 360-degree camera, they are available.
A quality aftermarket camera will run you a few hundred dollars, plus installation costs. There are both wireless and wired cameras. Either will do the job. You may need to install a display screen. Some systems replace the standard rearview mirror with one that can display the backup camera's field of vision.
Read Related Articles: