Quick Facts About Used Cars with Multiple Owners
If you're interested in buying a used car, you probably want a one-owner vehicle. Virtually everyone does. But not everyone is lucky enough to find one, especially if the car you desire is more than a few years old.
We are not talking about vintage cars or old beaters here. We're talking about buying a solid used vehicle to drive around town with your family and friends.
Supply chain shortages of the past couple of years pushed up car prices. New car buyers suddenly couldn't find them and started looking for used vehicles. While it's still possible to find a great deal on a used car, vehicle prices remain heavily inflated compared to pre-pandemic days. According to Cox Automotive analysts, the average used car listing price at the end of 2022 was $27,000. That's $7,000 more than in December 2020. Cox is the parent company of Autotrader.
These days, as you jockey for position, you may need to look for a used vehicle with more miles, raising the possibility of finding a car with more than one previous owner.
But how many previous owners should you consider? And how can you tell how many people have owned a car? We give you the answers and tell you what's more important.
Should the Car Only Have One Owner?
There are several reasons why one-owner cars are considered the darlings of the used car world. This is why:
Level of care. If someone buys a new car and drives it for a decade, it's likely that car received roughly the same level of care — and the same driving experience — throughout that time. With multiple owners, a car gets subjected to various levels of care and a wide range of driving styles, which could negatively affect its long-term dependability.
Knows the vehicle's history. Another reason one-owner cars are so sought-after is that the original owner, who purchased the car new, likely devoted fewer financial resources to maintenance and upkeep than, say, a sixth owner who buys the car when it's 15 years old and costs $4,000. In other words, one owner probably knows the history of the vehicle better than if several drivers owned the vehicle.
However, looking for a used vehicle with just one owner can get challenging in this market. Supply chain issues and the microchip shortage remain key factors in the significant uptick in used car prices. It has made some used vehicles more expensive than new vehicles.
Do your due diligence, including finding out the vehicle's value, no matter how many past owners drove the vehicle. Read on to find out how.
RELATED: Should You Buy a Car That Has Been in an Accident?
How to Research a Car's Ownership History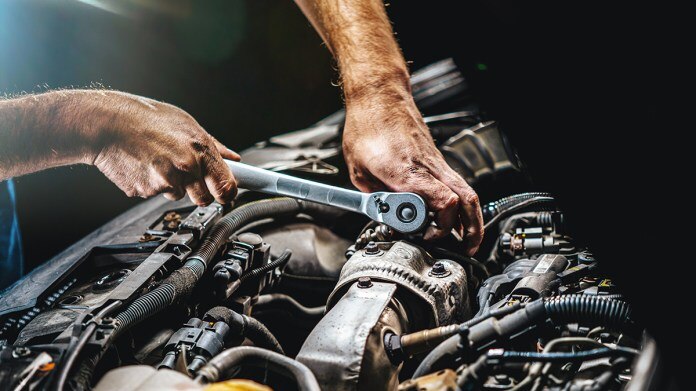 You'll want to look at the vehicle history report on the car when buying it used. Services like AutoCheck and Carfax will report essential information that helps you piece together a picture of a vehicle's ownership.
Some Key Items You Can Expect to Find
How many owners
Ownership location
If the car was leased or owned
Length of ownership
Estimated car miles driven per year
Title history
How many reported accidents
Maintenance history
Reports cost less than $40 for that peace of mind. If buying a used car at a dealership, they usually provide the report free of charge. It's important not to overlook the finer details in these reports, like if you notice any holes. Be wary that not every incident is reported to these sites. Many carmakers now offer higher mileage programs for certified pre-owned vehicles, providing better safeguards and assurances for car shoppers.
TIP: Research the recalls on the vehicle to determine if it has any excessive defects. You can check for vehicle recalls using our sister site Kelley Blue Book.
Before buying, always trust your instincts, ask a certified mechanic to inspect the vehicle, and take the car on a thorough test drive to listen for unusual sounds and to look for excessive wear and tear.
Is More Than One Car Owner Too Many?
And now on to the all-important question of what to do. We prefer cars with fewer owners, as they're likely to be better maintained and preserved. But if you find a multiple-owner used car with a clean history that received regular maintenance, you should consider the vehicle.
While you should factor in the number of owners when considering a used car, it shouldn't be the only thing you think about. In our view, the car's mechanical condition should be far more critical than its ownership history.
Related Used Car Buying Articles:
Editor's Note: This article has been updated for accuracy since it was originally published.