Electric trucks are coming and some are less than a year away. Ready to hit in the very near future are the Ford F-150 Lightning, Hummer EV and Tesla Cybertruck.
Here's something to keep in mind when you see promises of fully electric trucks that can tow a billion pounds and deliver a 1,000-mile range. Some healthy skepticism is probably a good thing here. The likely candidates for building a successful all-electric pickup or full-size SUV are those companies who have already been building trucks for a long time. It's a much more reasonable proposition to use existing research, development, manufacturing, and sales resources to build an electric truck than it is to spool all that up from scratch.
Shoppers who plan to use their electric truck to frequently tow a trailer should also investigate the truck's range. 250 – 300 mile ranges are common in electric cars today but towing a heavy trailer or hauling a huge load will reduce that significantly. Expect the towing range of an electric truck to be reduced by one-third to one-half the stated range of an unloaded electric truck.
That being said, here are the electric trucks for sale that you'll likely see on the road (and at your local dealership) within the next three years.
2022 Ford F-150 Lightning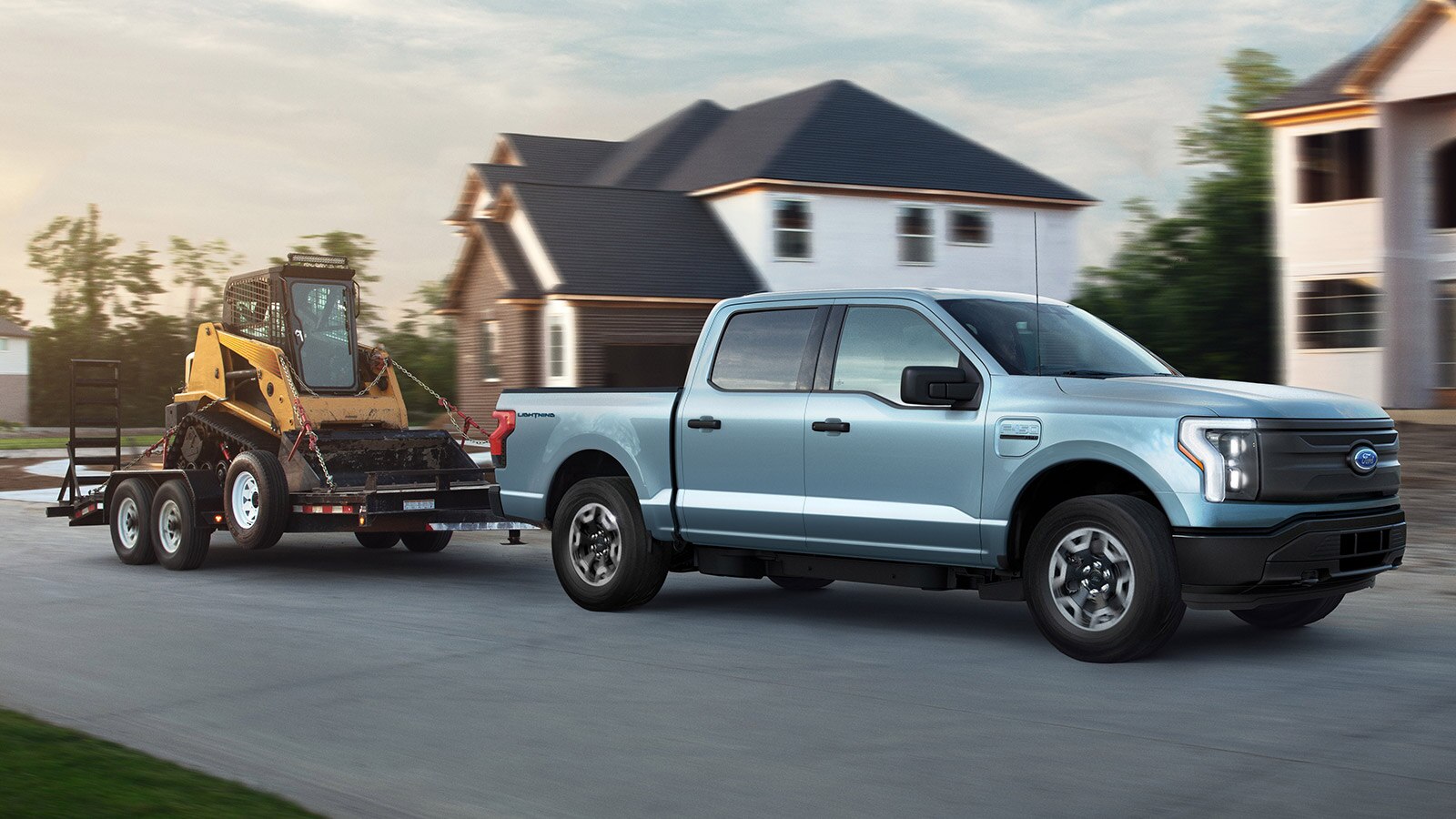 Ford already has extensive experience building both electric vehicles and trucks. That experience will result in a real-world battery-powered F-150 Lightning within the next 12 months. Given the popularity of the gasoline-powered F-150, an electric Ford pickup is the most likely all-electric truck to be successful and available. The base model will offer standard all-wheel drive and is rated at 426 horsepower. The extended-range version will produce 563 horsepower and 775 lb-ft of torque.
How much will the Ford F-150 Lightning cost?
Expect the electric F-150 to be priced between $40,000 and $80,000.
How far will the Ford F-150 Lightning go on a single charge?
230-300 miles.
How much can the Ford F-150 Lightning tow?
About 10,000 lbs. Max payload will be 2,000 pounds.
When can I buy a Ford F-150 Lightning?
Spring 2022.
GMC Hummer EV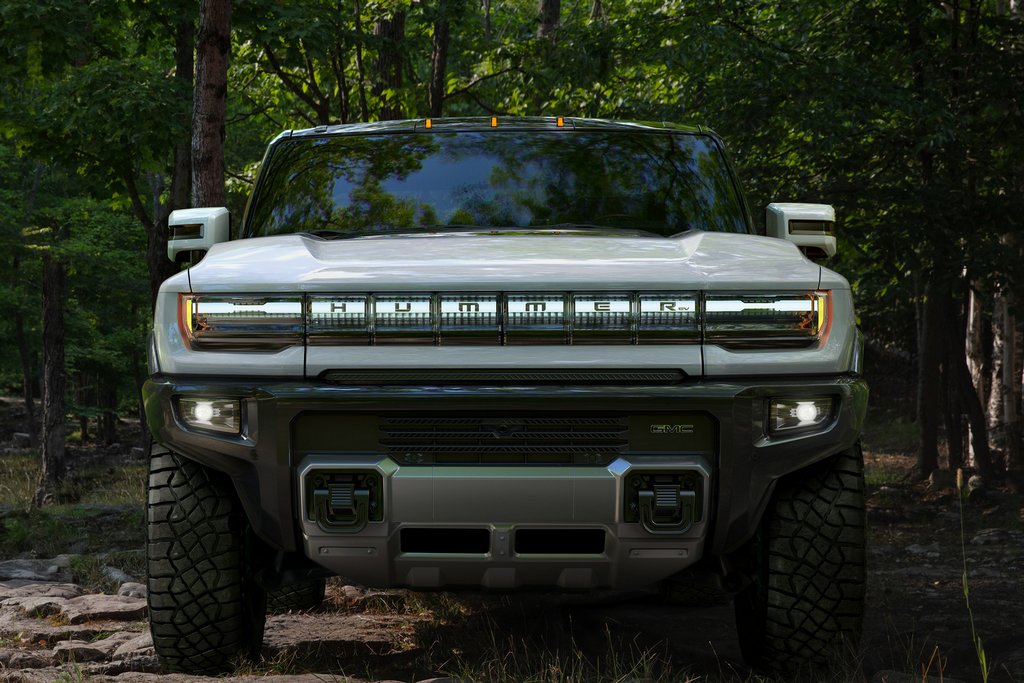 The Hummer name was recently revived after being discontinued in 2010. Now, it's an all-electric model. Notable features include a removable roof, air suspension, crabwalk, a feature where the truck can move slightly sideways, and a reported 1,000 hp. GMC says the truck will be quick too, covering 0 – 60 mph in about 3 seconds.
How much will the Hummer EV cost? Early models will be a special edition version with virtually every feature you can think of, including the GMC Sierra's multi-pro tailgate and special numbered badges. That version will be about $112,000. Eventually, the price should be closer to $80,000 for a base model
How far will the Hummer EV go on a single charge?
Approximately 350 miles
How much can the new Hummer EV tow?
Up to 11,000 lbs max but perhaps as little at 7,000 lbs for lower-trim two-wheel-drive versions.
When can I buy a Hummer EV?
Fall of 2024.
Rivian R1T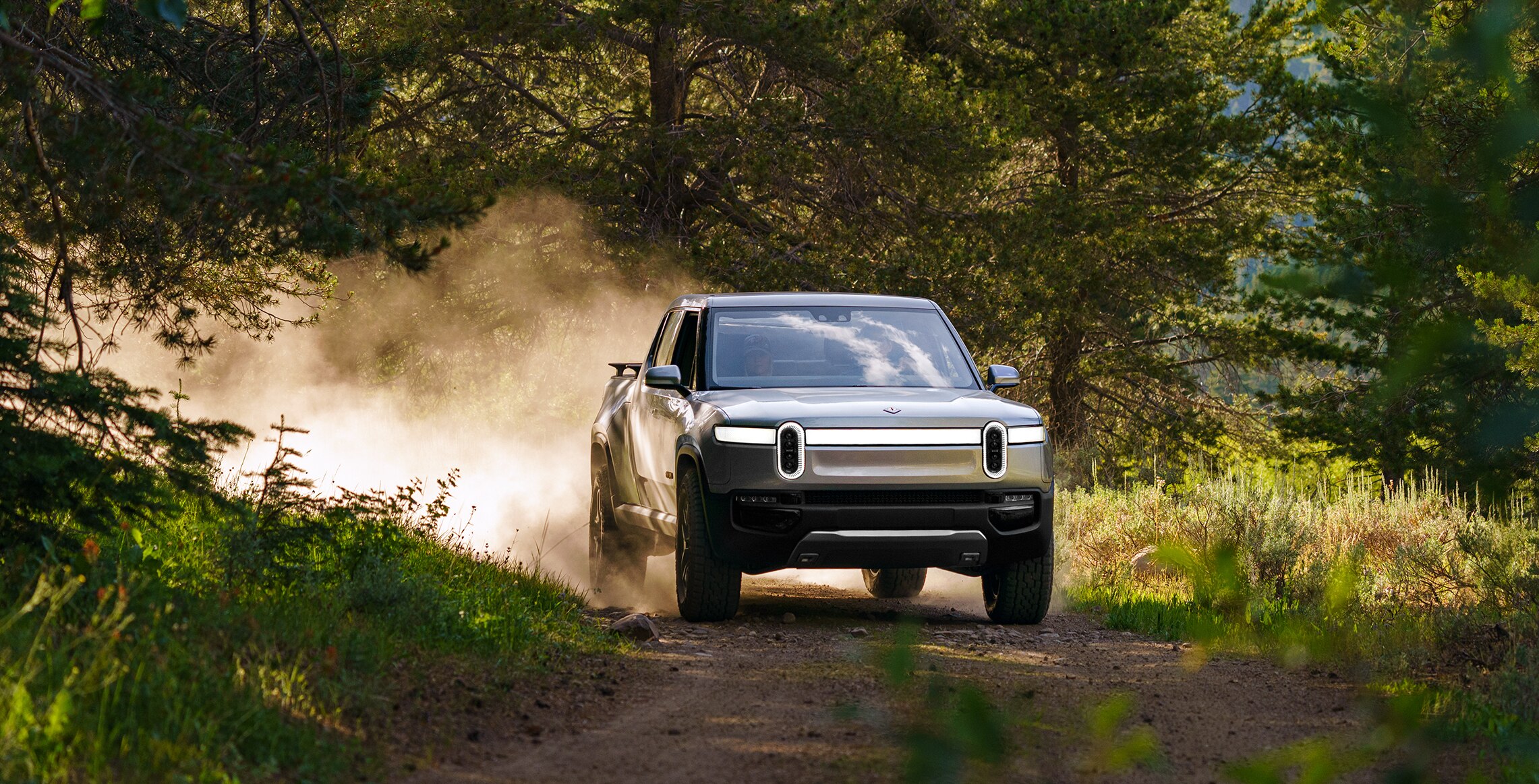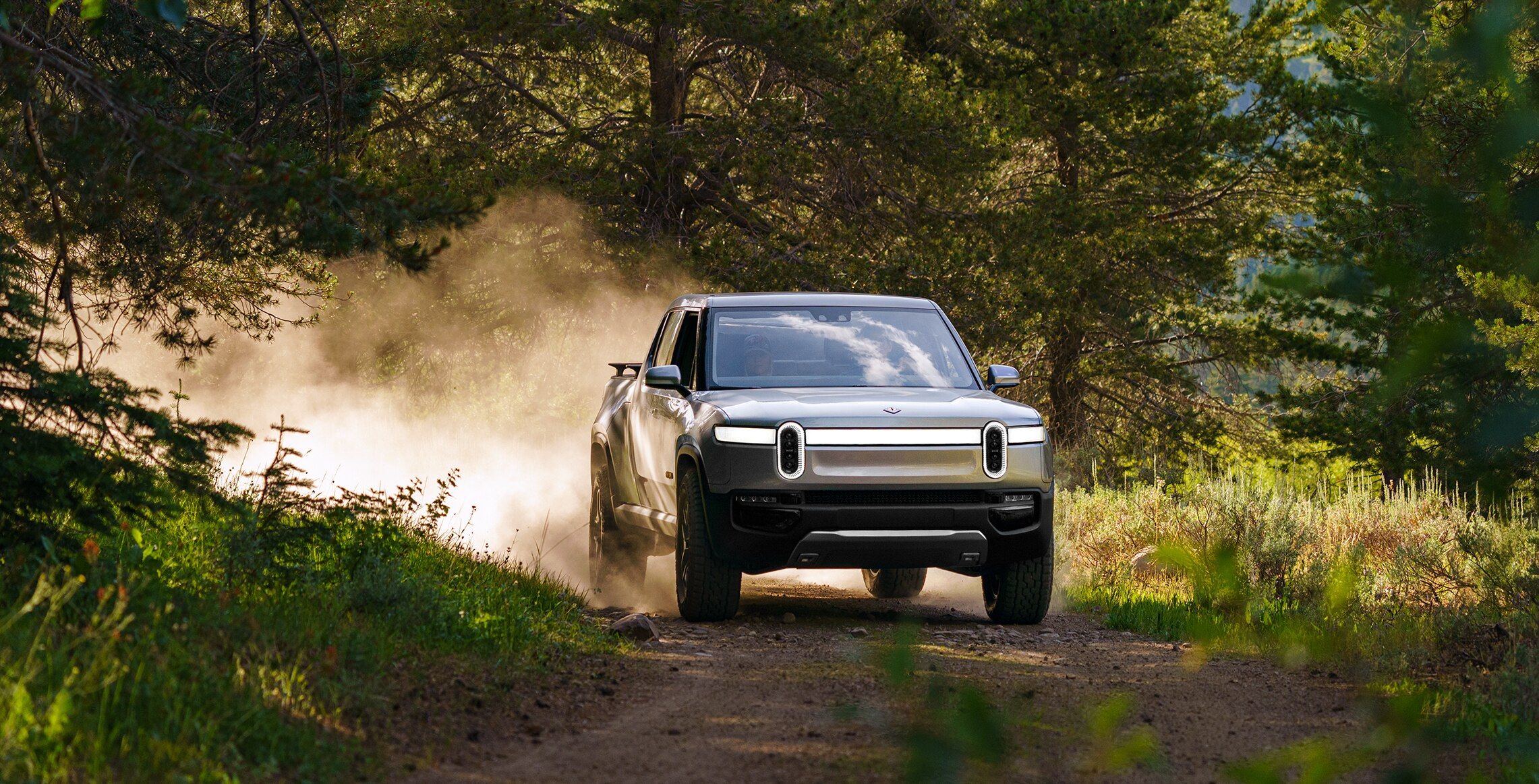 This is probably the best looking off all the coming EV pickups. It looks futuristic and traditional at the same time. And the interior is as nice as any Range Rover and even better than the Jaguar I-Pace. Rivian kind of bucks the trend of traditional automakers dipping into the electric truck market, it's an all-new brand that claims production will begin in 2021. Like the Hummer EV, the Rivian is supposed to get from 0 – 60 mph in just 3 seconds. The company says it makes 754 horsepower. There's also a Rivian SUV that looks very similar to the pickup.
How much does the Rivian R1T cost?
About $70,000. We expect a special "Launch Edition" to arrive first and that one might be closer to $80,000.
How far will the Rivian R1T go on a single charge?
300 miles.
How much can the Rivian R1T tow?
11,000 lbs. Max payload will be 1,760 pounds.
When can I buy a Rivian R1T?
Summer 2021.
Cox Automotive, the parent company of Autotrader, has invested money in Rivian.
Tesla Cybertruck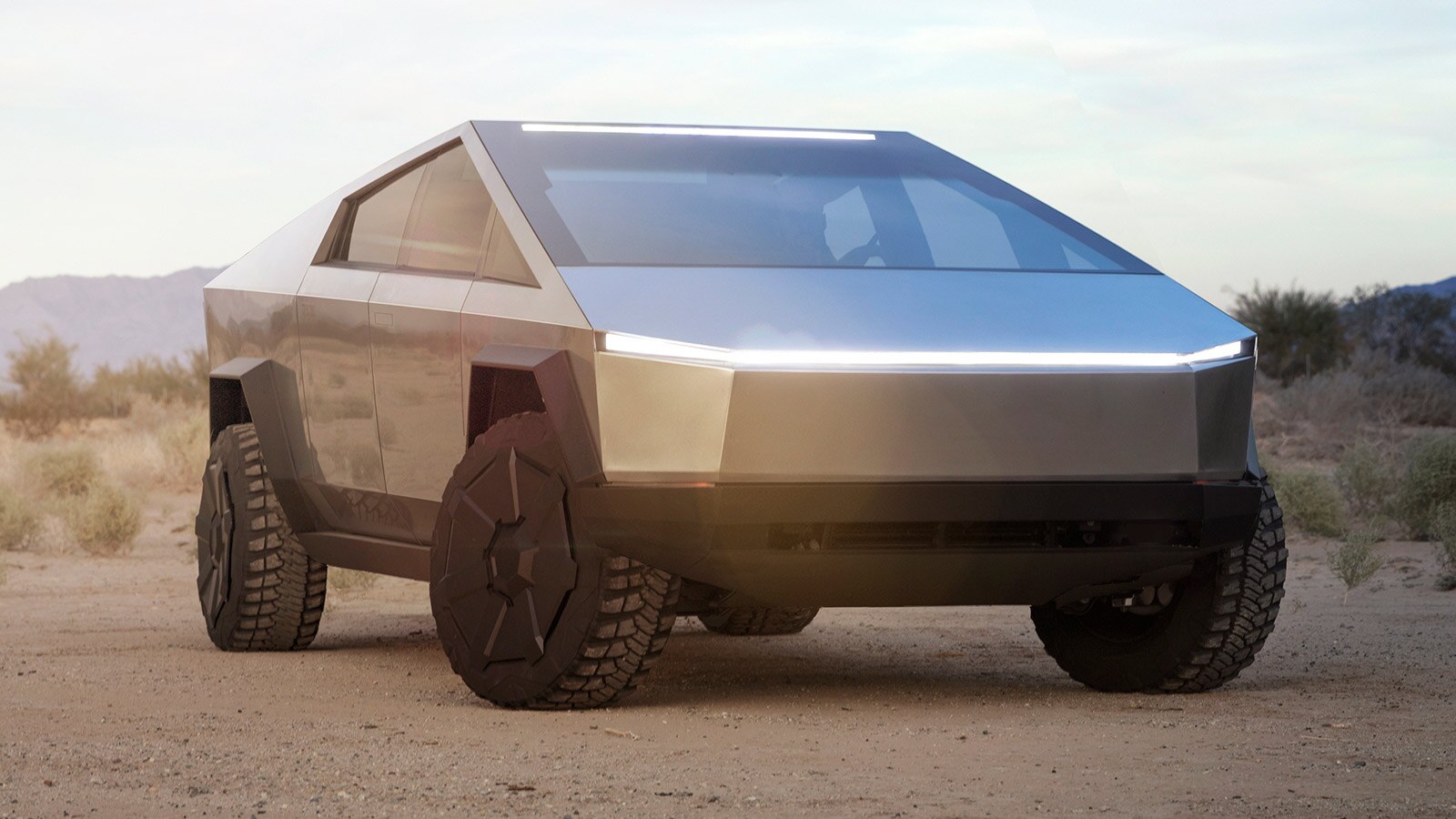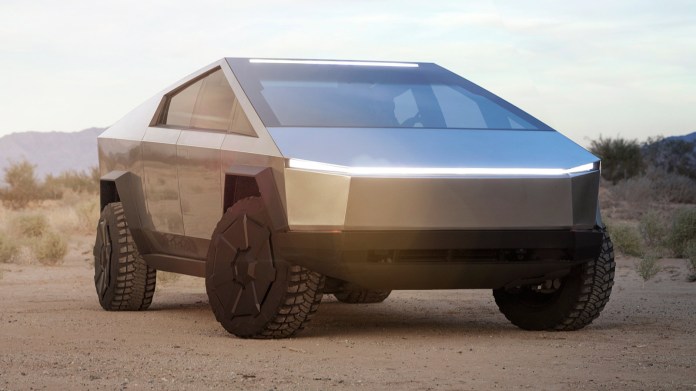 Just as Tesla has shaken up the mainstream car market with its Model S, X, 3, and Y, so it hopes to do to the traditional pickup market with the Cybertruck. The origami-inspired styling features cold-rolled stainless steel panels over a 3-motor all-wheel drive powertrain that delivers a 0-60 mph time of 2.9 seconds and a range of up to 500 miles. A rear-drive model with a single motor will be the entry-level model with a 250-mile range.
How much will the Tesla Cybertruck cost?
The base model is promised at $39,000, while there will be two step-up models, one with two motors and the other with three costing $49,900 and $69,900 respectively.
How far can a Tesla Cybertruck go on a single charge?
The least expensive Tesla Cybertruck promises a range of 250 miles. The mid-range model will go 350 miles between charges, while the top model will off a 500-mile range.
How much can the Tesla Cybertruck tow?
Again, it depends on the configuration. Base models will be rated up to 7,500 pounds, the mid-range model up to 10,000 pounds and the top model will be capable of towing 14,000 pounds.
When can I buy a Tesla Cybertruck?
Late 2021/Early 2022.
Bollinger B1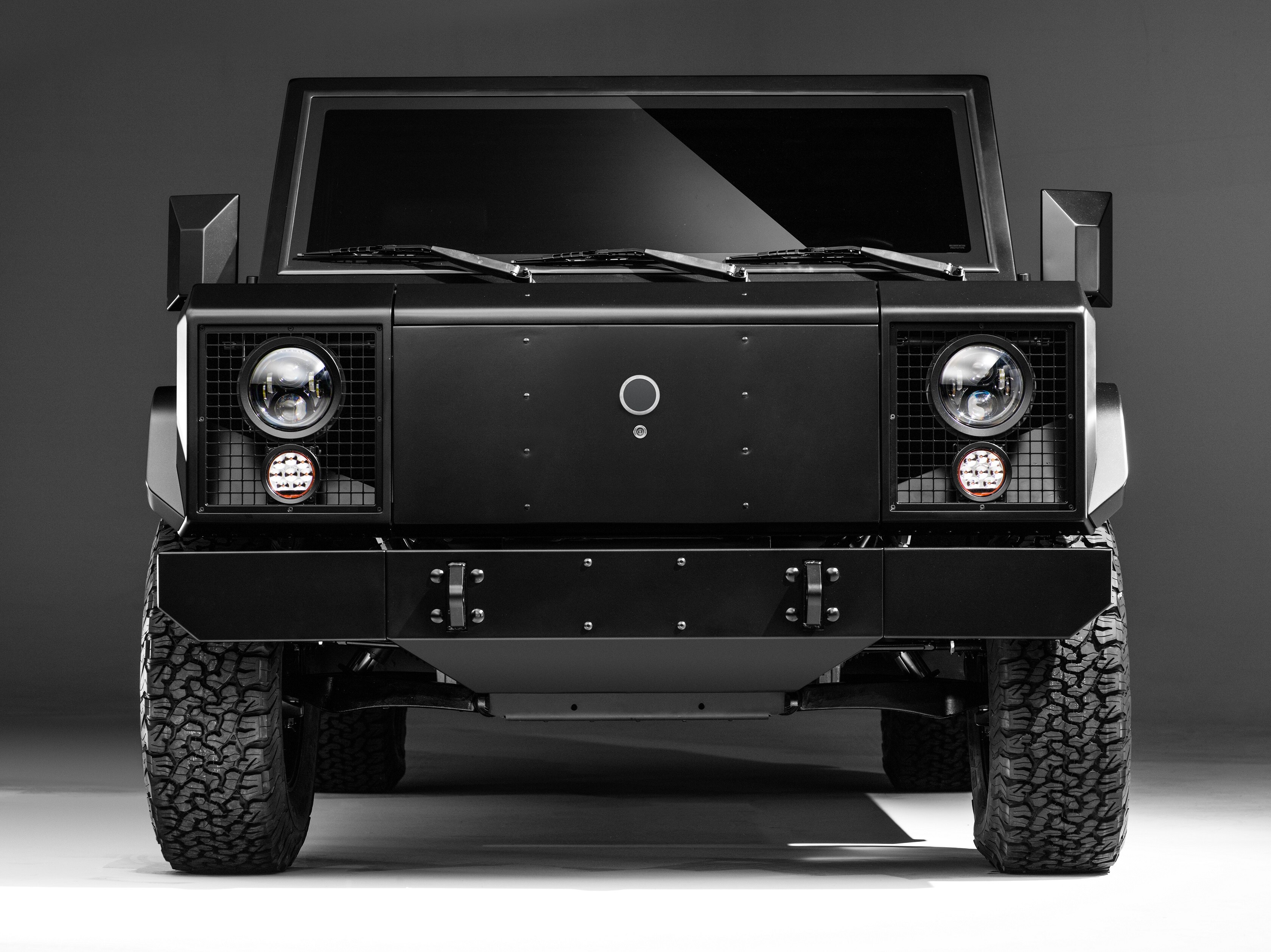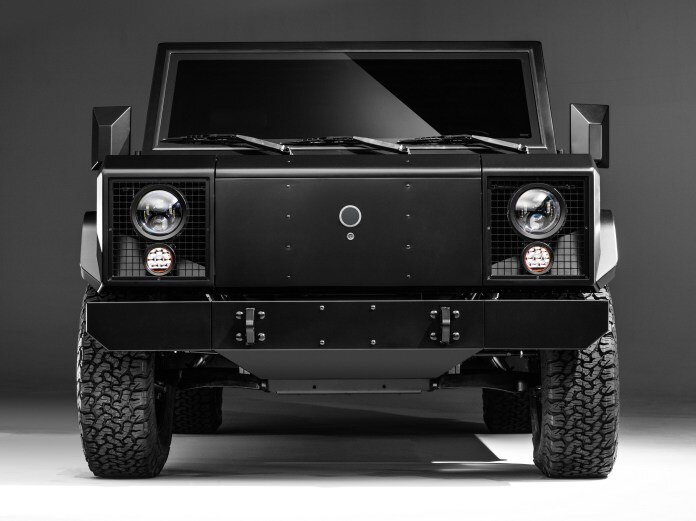 The rather Spartan-looking Bollinger B2 Truck boasts two motors making 614 horsepower and 668 lb-ft of torque. It offers a crew cab configuration with a 6-foot bed. With 15-inches of ground clearance, its all-wheel drive configuration is geared towards some off-road duty. Bollinger is also making an SUV version on the same chassis called the B1 as well as a cab/chassis setup allowing for custom bodywork.
How much will the Bollinger B2 cost?
The Bollinger B2 pickup truck has a base price of $125,000.
How far can a Bollinger B2 go on a single charge?
The Bollinger B2 lists a range of 200 miles between charges.
How much can a Bollinger B2 tow?
The towing capacity on the Bollinger B2 is rated at 7,500 pounds, while the max payload is listed at 5,000 pounds.
When can I buy a Bollinger B2?
Late 2021.
Lordstown Endurance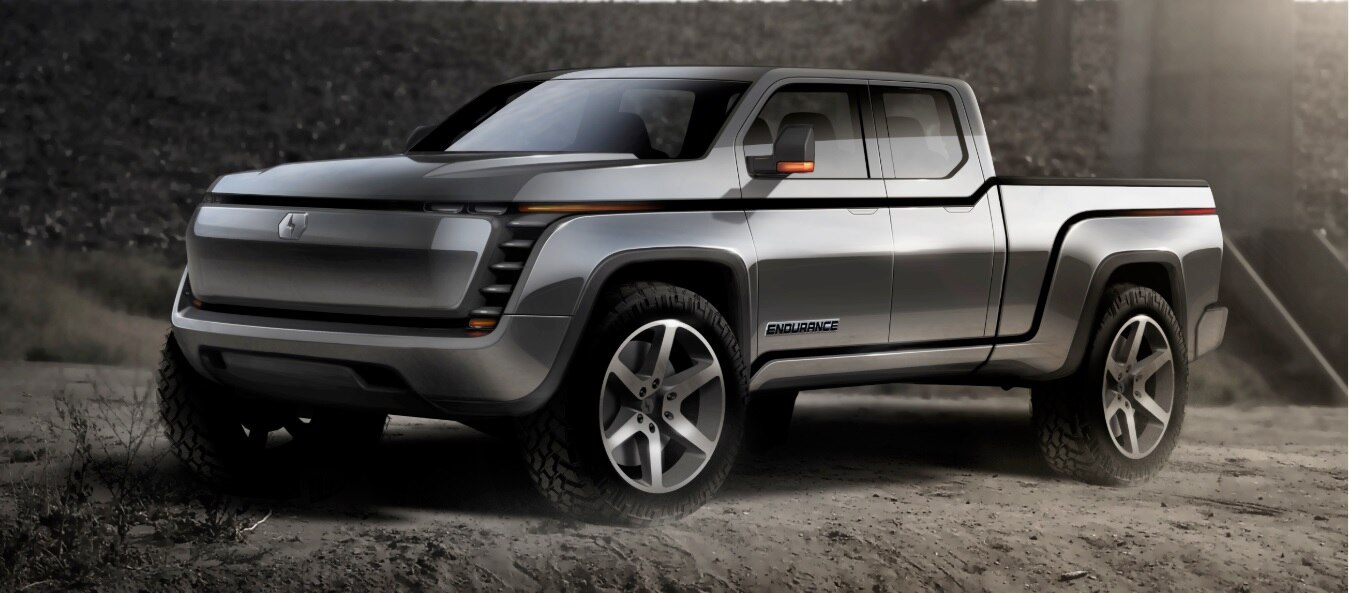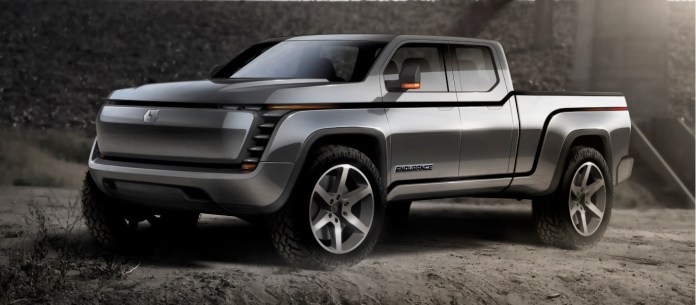 This electric pickup may be on life-support even before it rolls out of the former GM Lordstown assembly plant in Ohio. Recently, top company officials have resigned and there are reports that the start-up is having difficulty with funding. The rather conventional-looking pickup, however, is worth noting for its unique approach to EV technology. Instead of using electric motors mounted on the front and rear axles, it promises a unique hub motor design with individual units driving each wheel. Lordstown says the setup is good for 600 horsepower and torque ranging from 2,000 to 4,000 lb-ft.
How much will the Lordstown Endurance cost?
Pricing starts at $52,900.
How far can the Lordstown Endurance go on a single charge?
The range is estimated at 250 miles.
How much can the Lordstown Endurance tow?
The Endurance is expected to tow up to 7,5000 pounds.
When can I buy a Lordstown Endurance?
Production, let alone deliveries, are uncertain at this point.