Smartphones running Google's Android operating system offer tremendous customizability. However, drivers expect one constant: the ease of Android Auto connectivity in most late model cars.
Almost every vehicle built in the last half dozen years offered Android Auto compatibility, and the tech is now standard fare for most 2022 models. Additionally, numerous aftermarket touchscreen head units — even those that mount to windshields with a suction cup — allow drivers of older vehicles to step into the latest era of in-car tech.
After a short learning curve, you'll find that Android Auto offers up a tremendous amount of convenience as well as a potential reduction in behind-the-wheel distraction.
If you're looking to maximize your Android Auto experience, our tips and tricks will help put you on the road.
What is Android Auto?
Android Auto is the marketing name for a system that takes much of what you see on your Android-powered smartphone and projects it onto your car's dashboard display.
While the term "mirroring" gets tossed around a lot, Android Auto is not an exact replication of your smartphone screen. Most applications are not helpful when you're behind the wheel. Others got tweaked to make them easier — and safer — to operate while on the go.
Most Android Auto interfaces require a user to plug their device into a USB port, though wireless connectivity is increasingly becoming available — more on that in a moment.
Touchscreen interfaces are the most common, though some cars, such as older Audis and Mazdas, use a center console-mounted control knob to access Android Auto functions. Voice controls also come with the system, and many newer cars will respond to a "Hey Google" prompt.
RELATED STORIES: Apple CarPlay: Tips and Tricks Every Driver Needs to Know
Can I Find Android Auto in a Used Vehicle?
While Android Auto is functionally similar to Apple CarPlay, not all used vehicles will offer both. Initially, some automakers were more skeptical of the open-source nature of Google's operating system versus the perceived additional security provided by Apple.
When in doubt, a skim of a vehicle's owner's manual — which you can often locate in PDF form on the manufacturer's website — should tell you if a car comes with Android Auto compatibility.
How to Install Android Auto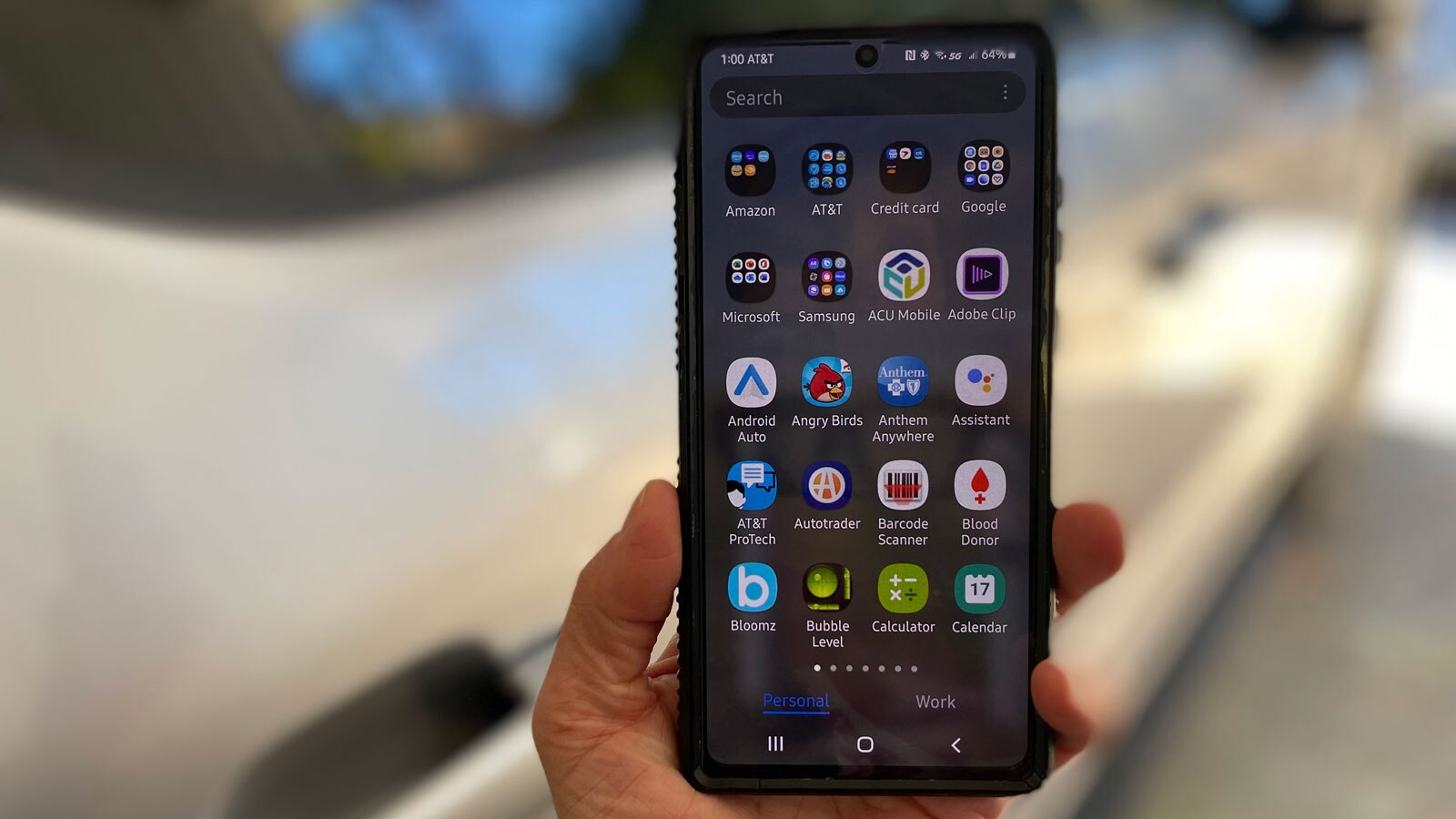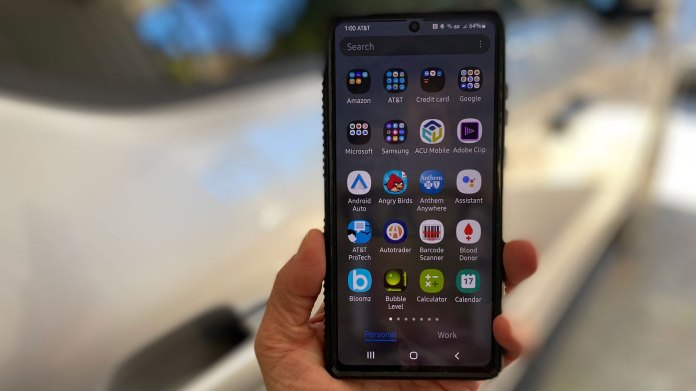 Any Android-powered phone running the company's version 6.0 operating system — or newer — can access Android Auto. However, you will need a data connection, so don't plan to pull out that old phone you stuffed into a drawer unless you activate it with a cellular provider.
Installation Steps
Get your phone updated. To do so, connect to Wi-Fi at home and visit Software Update (in Settings, followed by "About Phone"). If your phone is running an older operating system, you'll see a message prompting you to download the latest update. Updates can take up to an hour using a slower connection, and it will require your phone to restart at least once. However, Google is good about pushing users into the latest updates, so odds are your phone is running a compatible operating system.
Go near the car. Once you're sure your phone is updated, it's time to head out to your vehicle to determine whether it includes wireless Android Auto. Initially, Android Auto required users to plug their iPhones into a USB input using a standard charging cable. However, some newer cars now offer wireless connectivity.
Plug-in if needed. For a wired system, use a standard USB charging cable and plug it in – though you may need to consult your owner's manual as cars with multiple USB inputs may only have one or two that connect to the screen. The other USB inputs are for charging devices only. Often, you can find a data connection port in your car's center console.
Confirm and connect. Once you connect the cord (for those using plugs), your phone display will prompt you to confirm the use of Android Auto. Be sure to confirm this and then allow the system access to the phone. Android Auto will probably pop up on your car's infotainment screen at this point. If not, there will be an Android Auto selection somewhere in the system's menus, and it varies by automaker. Be sure to consult your owner's manual or contact your dealer if you cannot easily find it.
TIP: Not all of your car's USB ports will talk directly to the infotainment screen, as some are only for device charging. There's usually an icon near the port that indicates it will talk to the infotainment screen, though trying various outlets or consulting your owner's manual can be helpful in a pinch.
Pair. For wireless users, if you determine that your car has wireless Android Auto, pair your phone to the system using a Bluetooth connection, and you can leave the device in your pocket, purse, or even on the charging pad. Once paired, wireless Android Auto will offer you the same prompts discussed above. Some newer models allow users to connect multiple devices simultaneously, so you may occasionally need to switch between them through the system's settings.
TIP: A significant upside to wired Android Auto is that the system also charges your phone, though charging pads fitted to many newer cars do this as well.
Android Auto Features
Google brings a considerable amount of functionality to Android devices. Much of its capabilities adapt to on-the-go use.
Once your phone is connected, the on-screen display should look somewhat familiar in terms of various icons that you can scroll through, plus a sidebar with access to recently-used apps, alerts, and the microphone.
A separate sidebar can display audio or navigation prompts in some cars with widescreen displays.
The apps you installed on your phone determine what shows up on the screen, though basics such as access to text messages, Google Maps, your phone, and your Google Calendar will be there. Through Android Auto Settings, you can rearrange those apps, too.
Tap any of those app icons, and you'll get a driving version of what would typically display on your phone.
Depending on the car, there will likely be an app with the automaker's logo that directs you back to the manufacturer's interface, too.
Using Google Assistant
Google Assistant is more than just a companion. Simply speaking, "Hey Google," followed by commands such as, "Call David" or "When is my next appointment?" will tell the system to — you guessed it — make a phone call or access your calendar.
One of the most useful functions of Google Assistant is to ask it to play certain types of music or podcasts or even to skip ahead to a favorite track.
Users who have connected certain smart home features can even turn on lights or adjust a thermostat while on the go, too.
TIP: Ask Google Assistant, "How's the traffic on the way to work?" to find out if there is more or less congestion today.
Messaging
Because it's illegal in many states to text and drive, Android Auto makes messaging on the go both easy and safe.
Say, "Hey Google," followed by "send a message to Joan," and the system will prompt you to ask what you want to tell someone named Joan in your contacts.
Google Assistant works well, with an amazing grasp of spoken English. However, specific jargon may be complicated for the system to understand. Luckily, the system will repeat a message before it fires it off to its intended recipient.
TIP: Android Auto used in a vehicle will notify you when your phone receives a new text message. You can either tap on the display to get it read to you or ask Google Assistant to do so when that happens.
Phone Calls
You can also use Google Assistant to place or receive phone calls. In this case, "Hey Google, call Joan" will do exactly that once the system confirms that you've said "Joan" and not "John."
Messaging and phone calls both rely on a cellular connection, so have a look at the wireless signal display to make sure you're in a good coverage area first.
Calendar
Android Auto has full access to the same Google Calendar you may use on your computer or one of many devices such as a Google Nest display. You can ask Google Assistant about any upcoming meetings, or you can tell the system to make a new appointment.
Music and Podcasts
Forget about FM radio. As long as you either have data coverage or media such as podcasts or music downloaded to your device, Android Auto will keep you plenty entertained on the road.
If you have a data connection, you can access streaming apps such as Google Play, Spotify, or Pandora. Be advised that these apps will use small amounts of data from your plan, however.
Navigation
Yes, your car now has a built-in navigation system — and it's arguably the most advanced on the market. Google Maps has been the global standard for a long time, thanks to its clean interface and ultra-accurate information.
Thanks to Android Auto, Google Maps pop up on your dashboard screen. While on the go, you can use Google Assistant to direct you to where you want to go. It can even add stops along the way.
Headed to a meeting in an unfamiliar part of town but want coffee on the way? "Hey Google, where's the nearest Starbucks?" will pull up a list of nearby coffeehouses.
Google-owned Waze is another popular navigation app with an Android Auto mode that can help you avoid heavy traffic.
What About Other Applications?
Those time-wasting games you find yourself playing while in a waiting room won't show up on your car's display, of course. However, there are car-friendly versions of many popular apps that are useful while on the go.
Numerous podcast and audiobook apps like Libby and Audible respond to "Hey Google" prompts. So do streaming audio services such as iHeartRadio offer driving-friendly interfaces.
Even WhatsApp and Zoom offer on-the-go versions so you can stay connected with colleagues or participate in a meeting.
How Do You Turn Off Android Auto?
If you don't want to use Android Auto, you can unplug your phone or switch off its Bluetooth function when connected wirelessly. You can also ask your phone to "forget" a Bluetooth connection if you don't want to use Android Auto again in that vehicle. You might need this when renting a car or selling your vehicle.
To get back to the car's native display, you can either tap an application showing the automaker's logo (such as a Ford blue oval), or many models have a physical button typically marked "Home" that will exit Android Auto.
However, if you want to listen to broadcast or satellite radio, you'll need to use the car's native display.
Can You Add Android Auto to a Car?
Though most cars either have Android Auto or not, it depends. Automakers like BMW, Mazda, and Nissan offer Android Auto retrofits for certain vehicles. You'll usually need to ask a dealer to perform a software update to enable this functionality, and it may cost a few hundred dollars.
There are aftermarket kits, but they won't work in all cars. A car audio shop or electronics retailer will sell numerous aftermarket displays with Android Auto compatibility. However, these are a universal size that was generally phased out of most vehicles a decade or so ago. If you have an older car, though, these aftermarket kits will bring your tech game into the modern era and help with resale value.
Some aftermarket kits can add a module to certain cars with screens integrated into the dash controls that cannot realistically be changed out. These systems rely on third-party developers. They may not be Google-certified, so be aware they may not work as advertised.
Read Related Stories: