Anyone buying a truck faces a dizzying array of choices. Whether you're a first-time buyer or a veteran truck owner, the stress level of decision-making can be overwhelming.
For starters, you'll need to voice a preference on whether you want 2-wheel drive (2WD) or 4-wheel drive (4WD), a long or short cargo bed, the size of the engine, and the trim level. Another key decision you must make before tackling an options list longer than your arm is picking a cab type.
Shopping for a cab type is like shopping for a mattress. You'll find an identical mattress, made by the same brand, labeled differently at various retailers. This can in turn hinder cross-shopping prices. That's not why truck makers often use different names for the same cab configuration, but the result is sort of the same: confusion.
Only the term "regular cab" is universal among truck makers. However, the catch is, only Ford, Chevrolet, and GMC still produce regular cab models.
Grouped by their most common description, we will explain what the various truck manufacturers call the different cab configurations. It's a cab-configuration road map of sorts that will help you determine which is best for your needs.
What is a Crew Cab?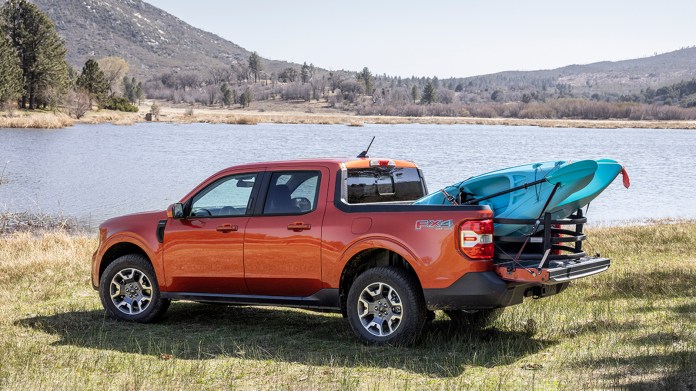 Truck makers agree that a truck cab with four full doors is the most popular cab variant. Honda only builds its Honda Ridgeline as a crew cab.
This configuration provides a full back seat that can be folded out of the way to increase in-cab storage. The rear-seat legroom is on par with a large sedan. Surprisingly, the new compact Ford Maverick truck will come as a crew cab.
But not every truck manufacturer calls this cab configuration a crew cab.
Chevrolet, GMC, Nissan, and Ram: Crew Cab
Ford: SuperCrew
Toyota: CrewMax
Honda: No name
What is a Quad Cab?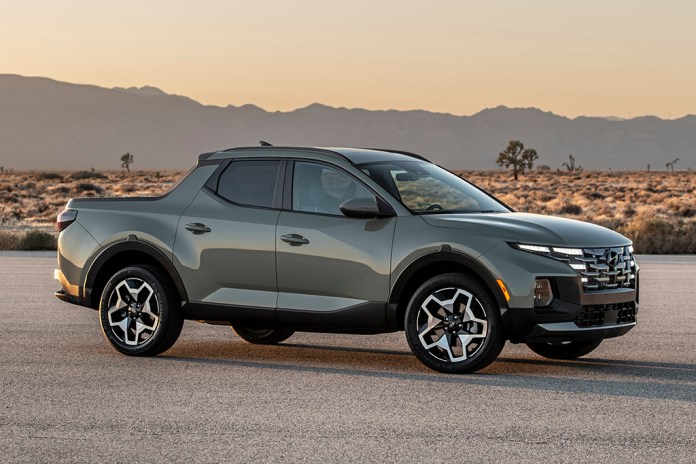 We'll call this cab configuration a quad cab for identification purposes, although Ram is the only truck maker that officially uses that name.
This is really just an extended version of a regular cab. It seats five and has four doors, but the rear doors are smaller than the front doors. The doors are hinged in the front, opening like a normal four-door car.
Ram: Quad Cab
Chevrolet, GMC, Toyota: Double Cab
Jeep doesn't market its Jeep Gladiator as a crew cab, but that's how it's referred to internally. Actually, it's a quad cab with smaller second-row doors. Likewise, the all-new Hyundai Santa Cruz falls into the quad cab category.
What Is an Extended Cab?
Although GMC and Chevrolet are the only brands using the extended cab name, this grouping includes cabs with narrow rear-hinged second-row doors. Because there isn't a handle outside the second-row doors, the front door must be open to unlatch and use the rear door.
Opening like a clamshell, this rear-door configuration provides a single huge opening for convenient loading and unloading of people or cargo.
Ford's SuperCab and Nissan's King Cab feature rear doors that open nearly 180 degrees, laying flat against the truck.
Ford: SuperCab
Nissan: King Cab
Toyota: Access Cab (Tacoma)
Chevrolet and GMC: Extended Cab (Colorado and Canyon)
Extended Cab vs. Quad Cab vs. Crew Cab
All three of these elongated cab types can provide extra seating or in-cab storage. Providing the most second-row space, the crew cab is better suited for passenger comfort. It features a more comfortable rear seat and a lot more rear-seat legroom than the extended cab or quad cab.
Although it doesn't have the cargo/passenger space of the crew cab, the extended cab features convenient loading and unloading with its huge single portal when the front and rear doors are open.
If you have budget concerns, all things being equal, a quad cab is a little more affordable than a crew cab. An extended cab will cost even less. However, you may find that when it comes time to trade in or sell your truck, an extended cab or a quad cab won't fetch as much of a return as a crew cab.
There is simply more demand for crew cabs, whether new or used.
What Is a Regular Cab?
For decades, the regular cab was the only available configuration. Offering one row of seating, the seat back (or seat backs) basically rests against the cab's rear wall. There is virtually no in-cab storage. The upside is, when similarly equipped, a regular cab can tow more than a crew cab.
Only Ford, Chevrolet, Ram (Ram Classic only), and GMC build and market regular-cab trucks. These manufacturers use the term "Regular Cab" to describe this configuration.
Which Cab Type is Best for You?

We've described the four key cab types and armed you with the truck makers' names for each. To know which is best for you, you'll need to take some test drives and make a trip to your local truck dealer for an opportunity to experience each cab type in person. It's wise to spend some time crawling in and out of each cab style before taking them for a spin.
But only you can decide which best meets your needs.
Whether you're looking for a brand new electric truck or a standard truck, at the end of the day, you should be satisfied you know enough about each cab type to pick the one best suited to your needs and wallet.
Related Truck Articles:
Editor's Note: This article has been updated for accuracy since it was originally published. Russ Heaps contributed to this report.