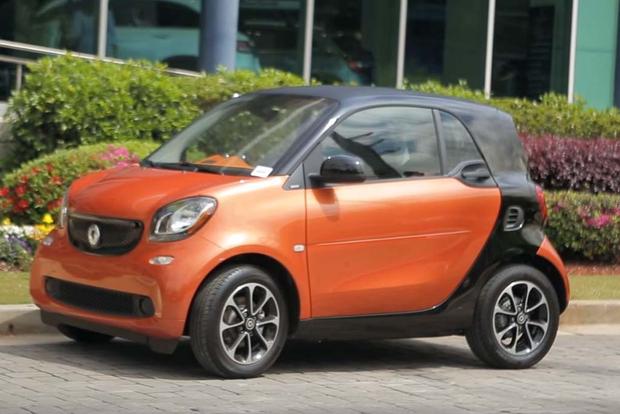 Buying an innovative, niche-market car such as the smart fortwo can be exciting, but it may also be a little risky, especially if you go for a used one. That's where a manufacturer-backed certified pre-owned (CPO) warranty comes in, as it offers excellent peace of mind compared to a regular used model. In our latest video, we're taking a closer look at what you get if you take advantage of this type of offering from smart.
In order to qualify for smart's program, a vehicle must meet several requirements. First, there's a thorough check of the car's title and accident history. Additionally, a smart car cannot be certified if it's more than 6 years old or has more than 75,000 miles on the odometer. smart technicians then carry out a 125-point inspection to make sure the car is good to go.
As for the warranty, smart's certified pre-owned coverage lasts for 12 months or up to 100,000 total vehicle miles once the factory 4-year or 50,000-mile warranty is complete. Buyers also have the option to extend the certified pre-owned warranty for another 12 months. Should you have an issue with your car, there's no deductible for repairs, and the warranty is fully transferable to subsequent owners should you decide to sell your vehicle.
smart's CPO program also offers a few perks, including a 7-day or 500-mile exchange program. You'll also get 24-hour roadside assistance and special finance rates.
Indeed, while a certified pre-owned smart car may cost a little more than a traditional used model, it also comes with all-important peace of mind.