RESEARCH CHICAGO AUTO SHOW BY YEAR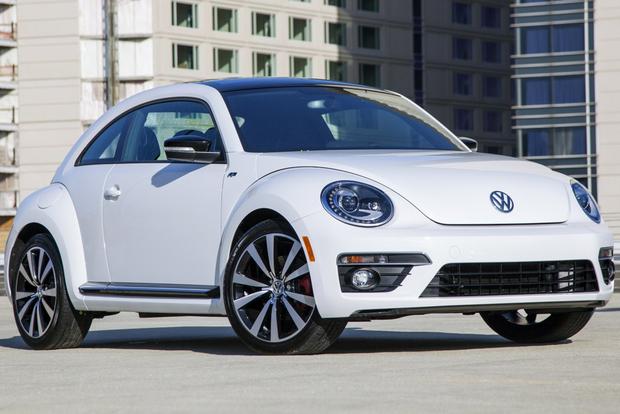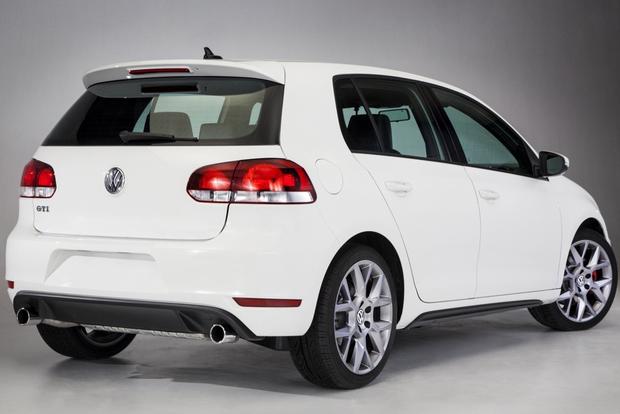 Beetle Turbo Convertible adds sporty "R-Line" trim.
Jetta GLI, Beetle Turbo add 10 horsepower.
GTI offers two new trims.
In addition to the sporty new Beetle GSR, Volkswagen has released several other new models at the 2013 Chicago Auto Show. They include a sporty new Beetle Convertible, two new special editions for the GTI and an upgraded engine for the 2013 Volkswagen Jetta GLI and Beetle Turbo.
The biggest news is a new R-Line package for the recently released Beetle Turbo Convertible. Featuring a unique body kit, low-profile tires and 19-inch alloy wheels, the Beetle R-Line adds a bold look to the four-seat ragtop. And since the R-Line is based on the Beetle Turbo Convertible, it uses the same sporty suspension. That gives it sharp handling and allows for impressive cornering.
The R-Line's sporty styling carries over inside, where it gets a metallic finish dash, flat-bottomed steering wheel, aluminum pedals and leather seats. A navigation system, keyless access with push-button start and a Fender audio system are all standard.
But the Beetle isn't the only Volkswagen adding a new trim level in Chicago. In fact, the high-performance GTI hatchback is adding two. One is the Wolfsburg Edition, which will be limited to just 2,000 models. Priced from just over $25,000, the five-door-only GTI Wolfsburg includes special 18-inch "Laguna" alloy wheels, a unique shift knob and red-stitched floormats. Manual and DSG automatic transmissions will be available.
The other new GTI trim is dubbed the Driver's Edition. Limited to just 3,000 models, the Driver's Edition adds the same wheels, shifter and floormats as the Wolfsburg. But it also includes the Sunroof and Navigation Package, leading to its higher base price of just under $30,000. Once again, drivers can choose from manual and DSG automatic.
Volkswagen's other Chicago news is a new engine for its 2013 Volkswagen Jetta GLI and Beetle Turbo. Also fitted to the new Beetle GSR, the motor produces 210 hp and 207 lb-ft of torque -- an increase of ten horsepower over last year. Volkswagen has not announced pricing for the 2013 GLI and Beetle Turbo, though we expect to hear more details closer to when they arrive in dealerships later this year.
What it means to you: VW had a busy Chicago Auto Show, releasing a new engine for the Jetta GLI and Beetle Turbo along with new trims for the Beetle and GTI.