RESEARCH SEMA AUTO SHOW BY YEAR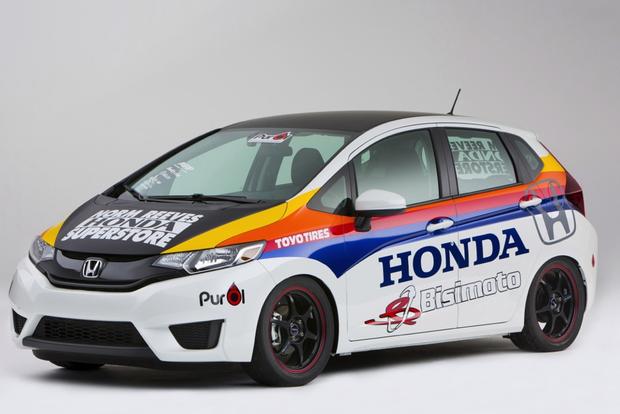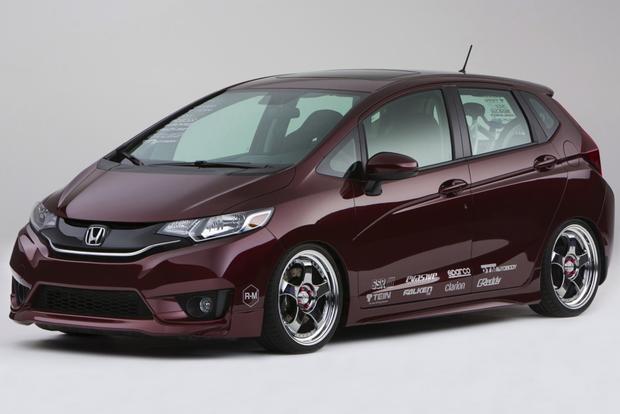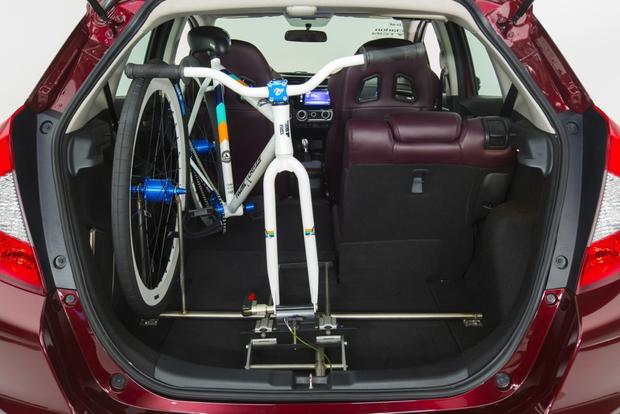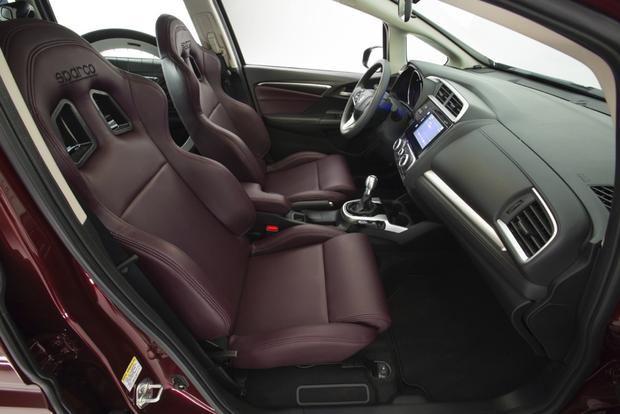 What Is It?
The Fit, of course, is Honda's incredibly versatile compact hatchback, and the 2015 Honda Fit marks the debut of the all-new third-generation model. But this isn't a Honda dealer convention -- it's the 2014 SEMA Show. Honda has at least nine 2015 Fits on display in Las Vegas, and almost all of them have been modified to within an inch of their lives. Not surprisingly, the Fit won the official Hottest Sport Compact award at this year's opening ceremony. Most Fit shoppers may not care, but there's actually a lot of aftermarket support for Honda's little runabout, and these SEMA concepts show some of the possibilities for the latest version.
Honda identifies the Tjin Edition Honda Fit as the centerpiece of its SEMA portfolio. Voted as the Fan Favorite in the 2015 Fit Performance Project, a social media initiative that allowed fans to weigh in on six of the SEMA builds, the Tjin Edition Fit features a wide-body aero kit with flared body panels, a slammed air-ride suspension, 18-inch wheels, a unique front fascia with LED lights and custom Axalta paint.
For the Fit Performance Project (FPP), Tjin and the other builders -- Bisimoto Engineering, Kontrabrands, Mad Industries, Spoon Sports USA and Kenny Vinces -- constructed their SEMA Fits on a virtual public stage, providing multimedia updates on Honda's interactive Tumblr page every step of the way.
In addition to the six FPP models at SEMA, there are three Fit concepts commissioned by Honda itself. First up is the Fit B-spec race car, which was fully prepared for competition by the in-house Honda Performance Development team. Honda also threw a kitchen sink's worth of Honda Genuine Accessories at a stock 2015 Fit EX to demonstrate what consumers can do right now with the help of their local dealership. Finally, there's a Bisimoto-modified Fit with a turbocharged engine, a Recaro racing seat and various upgraded parts that enhance track performance.
Will They Ever Sell It?
For a 2015 Honda Fit EX with factory accessories, you can head to the dealer and build one right now. As for the other models, you'll have to consult the aftermarket, but it seems like there will be no end to the creative possibilities for the latest Fit.