RESEARCH GENEVA AUTO SHOW BY YEAR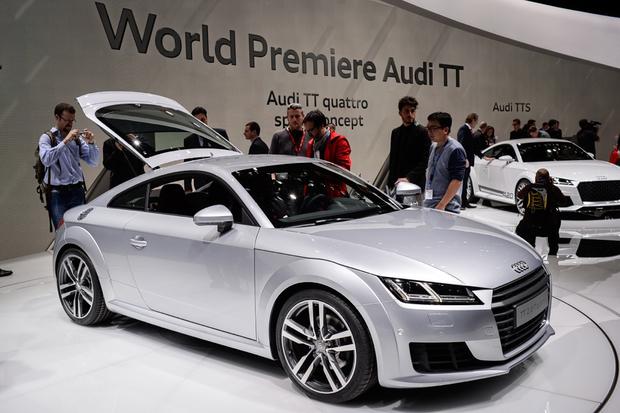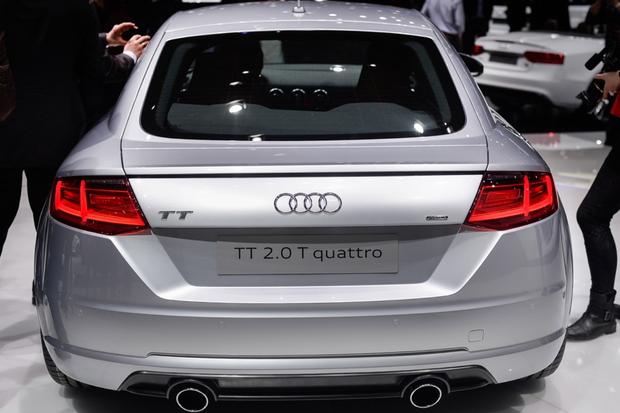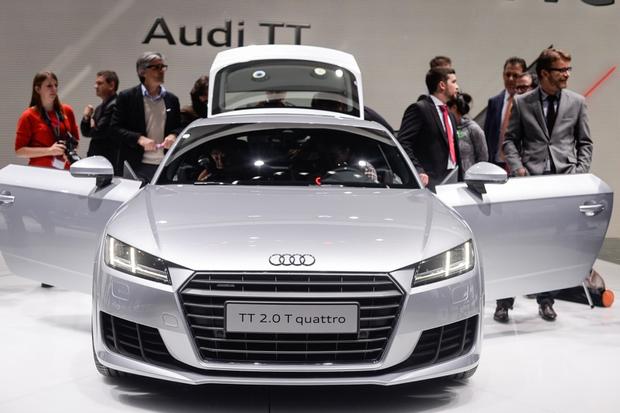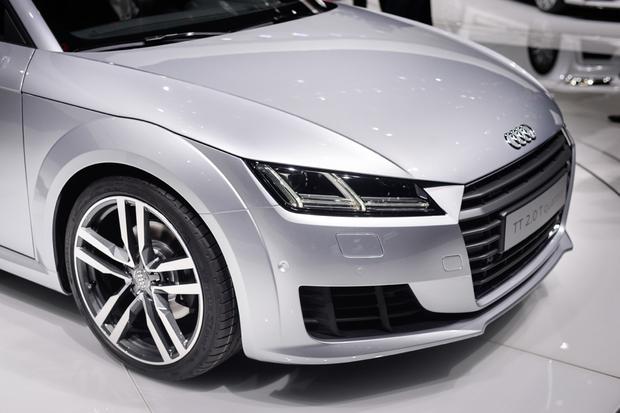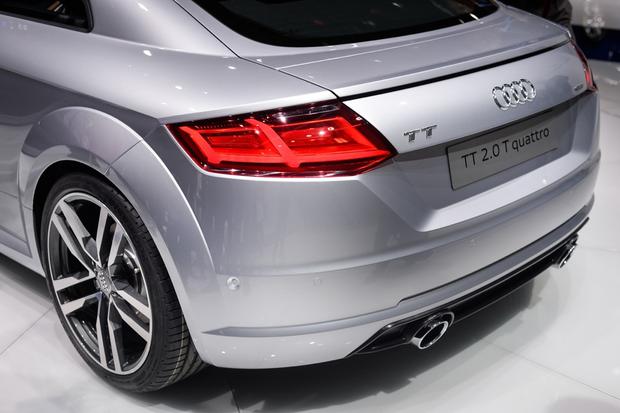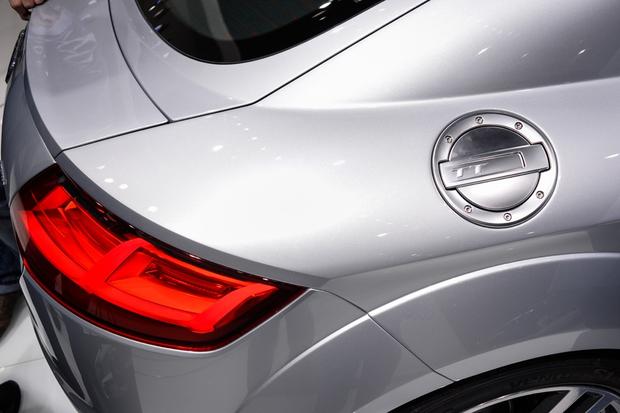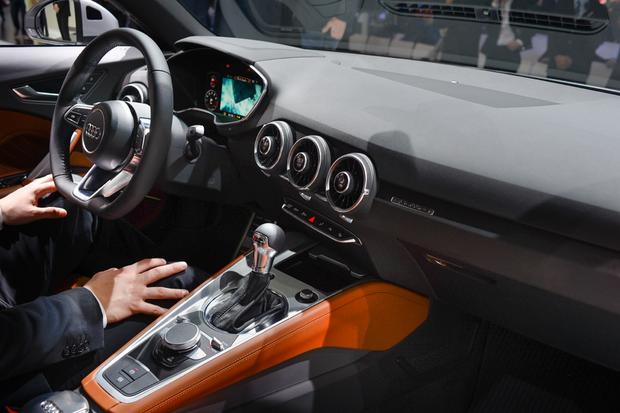 What Is It?
The 2016 Audi TT represents the third generation of the company's compact sports car. In coupe form, this is technically a 2+2, meaning a pair of decent seats for the front passengers and, behind those, something that Yoda (or one of Harry Potter's house elves) might find comfortable. A sloping hatchback roof it has. And since this is an all-new model, the 2-seater convertible version will be along a bit later.

At its 2014 Geneva unveiling, Audi has been keen to mention that "designers have reinterpreted a host of ideas from the first-generation TT." This is probably as close as the company will ever get to admitting that the second generation was something of a misstep in terms of design, even if it is a better car to drive than the original.

It often takes time for a new look to catch on (if it ever does), and the buying public will be the ultimate judges. But one thing they may know less about is the interior. This car does away with a conventional center console, where a screen is usually situated. Here, the whole area behind the wheel is a configurable display, forming what Audi calls a virtual cockpit.

And under those sleek lines is an architecture shared by the highly refined seventh-generation 2015 Volkswagen Golf (due here in the summer). The engine for U.S.-spec models is expected to be an evolved version of VW/Audi's 2.0T turbocharged 4-cylinder workhorse, packing more than 200 horsepower and 258 lb-ft of torque, which will be directed through a standard all-wheel-drive system. There's also a 300-hp TT-S version. We'll have to wait and see if that model comes to the United States.
How Much?
Too soon to tell. The 2014 TT starts at $39,900, so think north of $40,000 once a few options have been selected.
When Can You Get It?
In 2015, most likely as a 2016 model.
Add It to Your Shopping List Because…
There will still be nothing else like it on the road. Never underestimate the immense pleasure derived from walking up to a beautiful piece of automotive sculpture, climbing in, firing up the engine and driving off. For TT owners, that kind of thing happens a couple of times a day. And since they spend their driving lives not seeing the outside of their car, being in a cabin into which a lot of thought and passion has been poured is another high point. Let's also assume that the driving dynamics will be improved yet again.
Other Cars to Consider
2014 BMW Z4 -- Currently available as a single model with a retractable hardtop, the Z4 follows BMW's styling road less traveled. You'll probably either love or be left cold by its looks. Behind the wheel, it's not quite as sophisticated as its Porsche rivals (below), but that extra involvement demanded of the driver is actually a plus.
2014 Mercedes-Benz SLK -- This is another car that is a single version with a folding hardtop. The current generation (the third) debuted in 2011, so it might have received (or be in line for) a revamp by the time the 2016 Audi TT comes out.
2014 Porsche Cayman/Boxster -- The Cayman is the hardtop, the Boxster is the soft-top. Both cars have a mid-mounted engine and a wonderfully poised character. If the TT is for design gurus who like to drive, these Porsches are for drivers who like a touch of style as an accompaniment.
Used Porsche 911 -- Basically, it's all about this car, isn't it? It's no coincidence that the TT has a similar silhouette to the 911: It's the classic sports car shape, pure and simple. Factor in a chassis that electrifies the senses, an engine note that tingles the spine, plus power delivery and braking confidence that make your right foot feel superhuman, and the 911 -- almost any model, almost any age -- is the supreme enthusiast's machine. The 2004-to-2012 997 generation comes highly recommended.