RESEARCH NEW YORK AUTO SHOW BY YEAR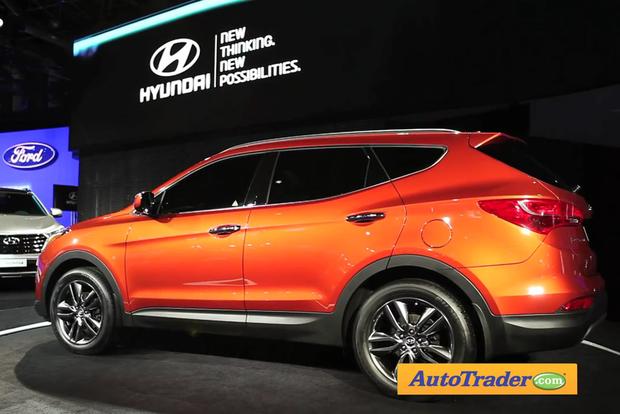 The 2012 New York Auto Show features plenty of all new and redesigned vehicles. Here are some of the more notable Crossover and SUVs from this year's New York show.
First, there's the all new 2013 Hyundai Santa Fe. With a variety of engine choices include a turbocharged version, we expect the new Santa Fe to deliver lots of comfort and good fuel economy. The Santa Fe Sport is the standard model but now there will be a larger version of the Santa Fe available as well - it has a longer wheelbase and the extra space means Santa Fe buyers will be able to opt for a third row seat.
Next, there's a slightly updated version of the popular Toyota Venza. Inside, the 2013 Venza gets more standard features and Toyota's Entune is now offered as an option. The exterior gets a new look up front with a more simplified grille and more subtle fog lights. The rear end gets a fresher look too and there are restyled wheels and three new colors available.
Both the 2012 Chevrolet Traverse and the mechanically similar 2013 Buick Enclave get updates as well. Both get a new center mounted front seat airbag and suspension revisions that should make the ride smoother. Changes to the Traverse look more substantial and the Chevy crossover now gets the company's MyLInk information and entertainment system. The front end treatment of the Traverse is also new with more prominent grilled and more angular headlights. The Enclave gets new LED lights up front and out back plus a new hood and grille.
Finally, there's the new BMW X1. It's a compact SUV from BMW that should be priced around $31,000. Although the X1 has been on sale in Europe for awhile, the X1 is new to the US and should be on sale by September of 2012.