RESEARCH GENEVA AUTO SHOW BY YEAR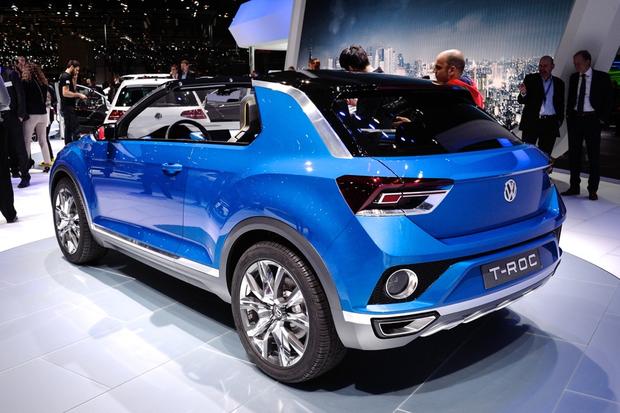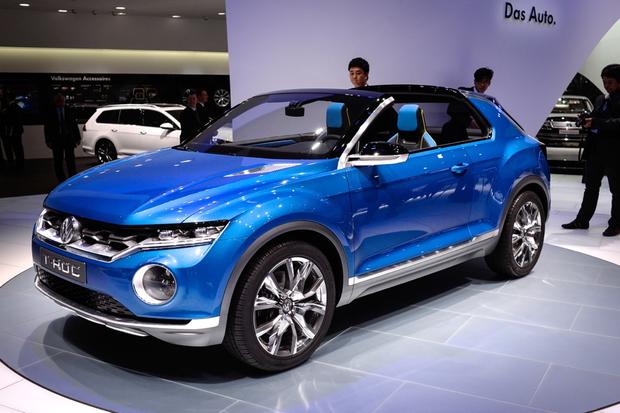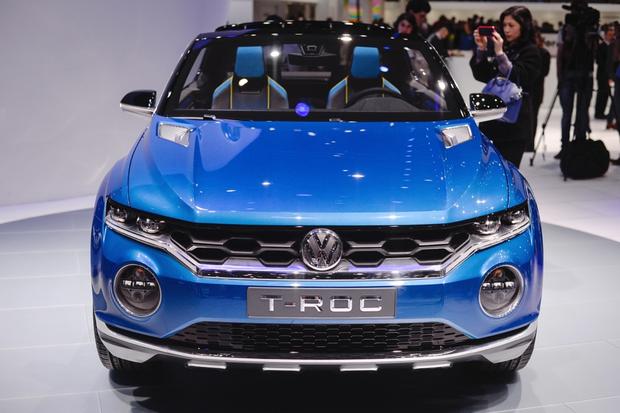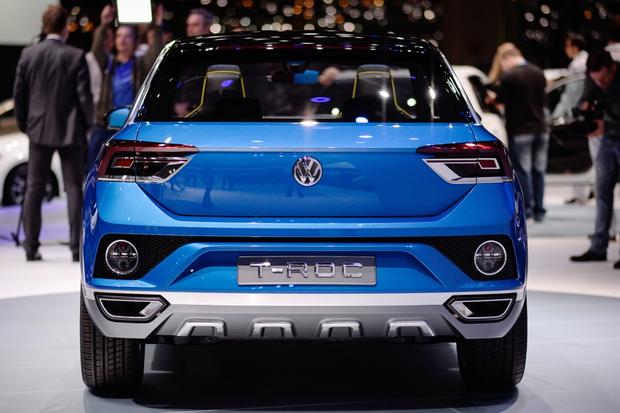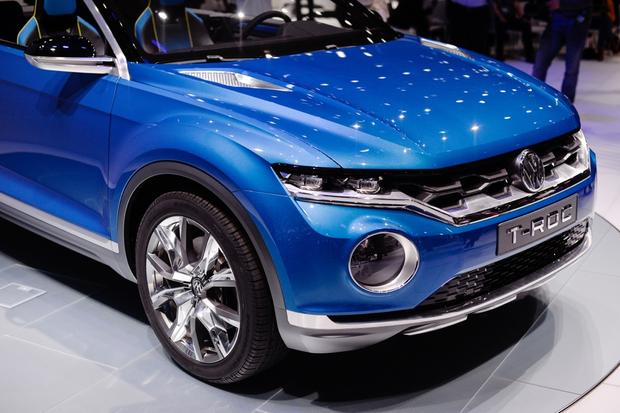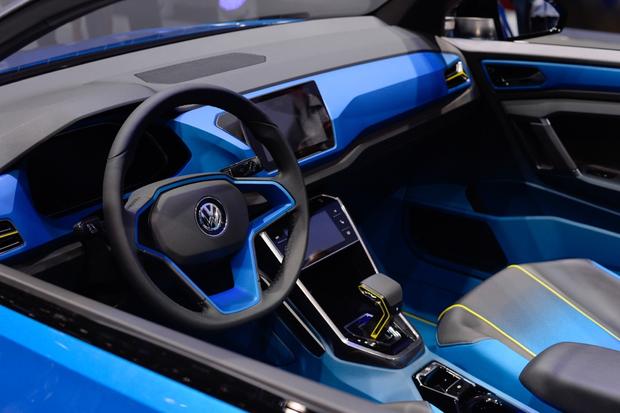 What Is It?
The introduction of the Volkswagen T-ROC Concept at the 2014 Geneva Auto Show is the latest chapter in a modern story that's becoming rather predictable. If you've been following recent car-show concepts, you probably couldn't help noticing that a lot of them have crossover/SUV foundations, topped off with coupelike bodies. The Volvo Concept XC Coupe and Audi Allroad Shooting Brake Concept, both stars of the 2014 Detroit show, spring to mind.
The compact T-ROC follows a similar pattern. Where it differs is that it has a pair of removable roof panels, which can be stored in the trunk. So this machine is like a convertible that can go off-road, kind of like George Jetson's Jeep Wrangler.
It turns out that having what might be described as a T-top (they were popular in the 1970s) is not why this concept is named the T-ROC. Volkswagen's production SUV models all begin with T: Touareg, Tiguan and the upcoming (for some territories, at least) Taigun compact crossover. And the fact that the T-ROC has an all-wheel-drive system along with plenty of ground clearance means that it can tackle rocky terrain.
The Jetson reference isn't so outlandish. The T-ROC deploys a portable tablet computer to act as the infotainment system's display, while the cabin uses digital instruments and digital climate controls exclusively. Cameras are fixed into the front and rear of the body. Switch into Offroad mode (there's also Street and Snow) and they transmit images of the ground, lit by LED arrays if required. Another camera affixed to the rearview mirror bracket can shoot high-definition videos of the inside or outside of the car, should anyone need such a feature.
Propulsion comes courtesy of a turbocharged diesel engine making 181 horsepower and 280 lb-ft of torque. Diesel engines can usually be relied upon to produce good torque figures and decent fuel consumption. (This one could achieve around 49 miles per gallon.)
Will They Ever Sell It?
Despite being based on the same platform as the seventh-generation 2015 VW Golf, it's doubtful. Volkswagen tends to concentrate on more somber vehicles.
Why It's Important
While it's tempting to imagine designers from all the major manufacturers meeting up once a month to have a few beers, shoot pool, eat a few wings and discuss what they're working on, these remarkable similarities in concepts point to an underlying spirit of the times.
If, for example, the Volkswagen T-ROC Concept doesn't become a production model and Volvo favors more conventional products instead of something like the Concept XC Coupe, someone else might build their version. In a way, Land Rover already has with the Range Rover Evoque, and so has MINI with its Paceman Coupe. Cars like these could be merely a bubble in our motoring lives, or they could become more mainstream and have their own category.