Top Cars
10 Most Valuable Used Luxury Cars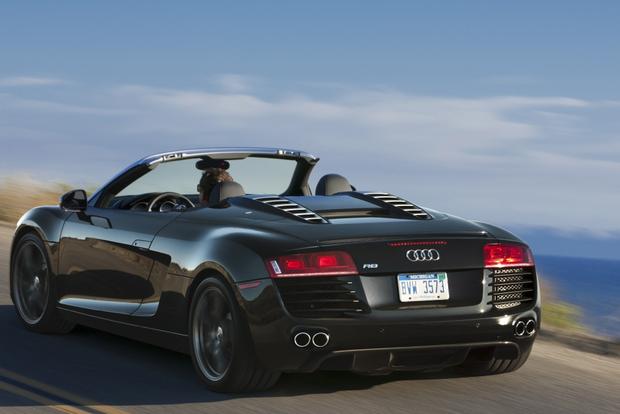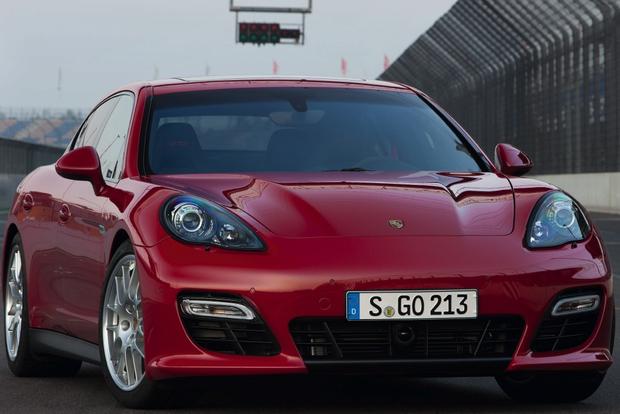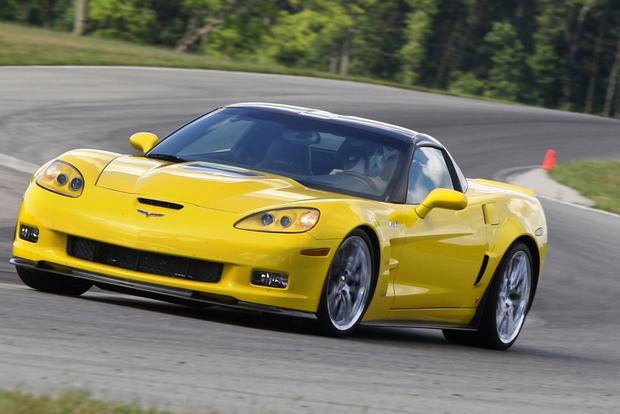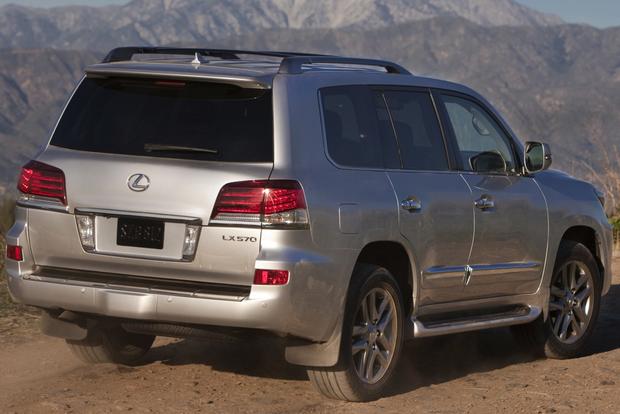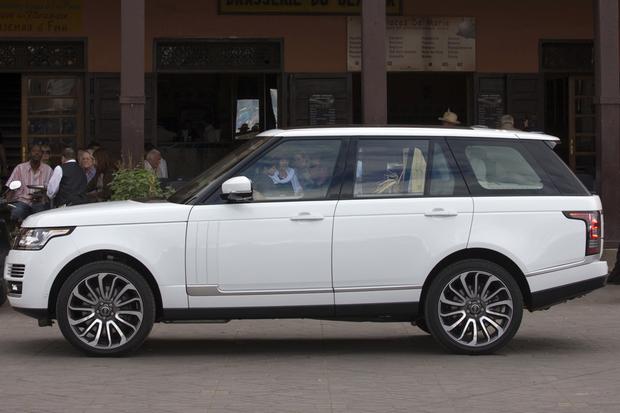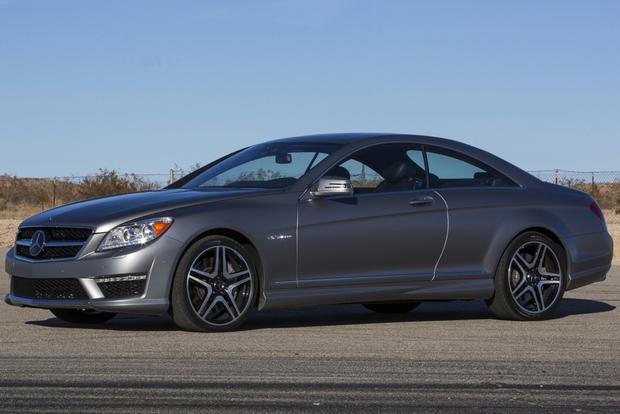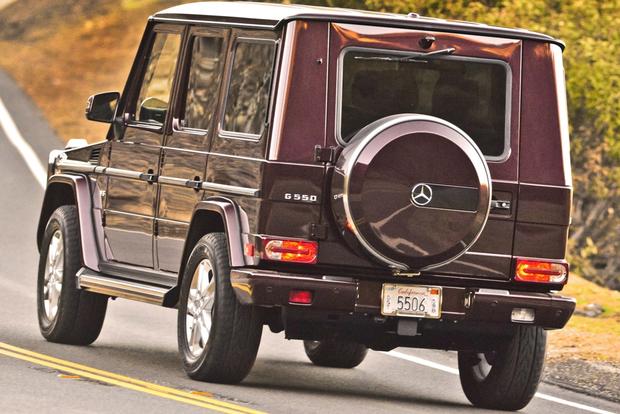 If you're looking for used luxury cars that will be worth big bucks after three years, you've come to the right place. Our latest list examines 3-year-old cars that earned the highest cash offers from dealers using Autotrader.com -- a free service that provides you with an immediate cash offer for your used car. This can be useful if you want the quickest, easiest way to get rid of your car. Remember, these are no-haggle trade-in prices, not retail.
1. Mercedes-Benz G-Class
The Mercedes G-Class tops our list of vehicles with the highest Trade-In Marketplace offers. Specifically, the V8-powered G55 AMG comes in first. The average Autotrader.com price is around $90,000. The standard-level G550 is slightly lower on the list. Still, both vehicles offer big trade-in offers thanks to their high resale value, high desirability and, of course, high original price. The G-Class -- or G-Wagen, as it's known -- was adapted from a German military vehicle and retains the same blocky styling and high seating position.
Find a Mercedes-Benz G-Class for sale
2. Audi R8
At $88,000, the exotic R8 sports car takes second place on our list of cars with top Autotrader.com offers. That's no surprise, as the 2-seat R8 is extremely desirable, and very expensive. Base-level R8 models start around $116,000, while the top-end R8 V10 (coming in second on our list) can run as high as $171,000. So if you're looking for a head-turning sports car that will still boast strong values after three years, the R8 is a good choice. One interesting note: The Spyder with a 5.2-liter engine is worth slightly less than a Coupe with either the 4.2- or 5.2-liter engine.
3. Porsche Panamera
The 4-door Porsche Panamera sports car ranks third on our list at just above $70,000. Specifically, the Turbo model comes in third, while the V8-powered Panamera S ranks a little lower. There are several reasons why the Panamera boasts such a strong resale value, including desirability, sportiness and a high-end look and feel. But maybe the top reason is its Porsche heritage.
Find a Porsche Panamera for sale
4. Jaguar XKR
Both of Jaguar's upscale XKR body styles performed very well on our list. The best-performing XKR was the brand's 75th Anniversary model, which was made in very small numbers. Expect an Autotrader.com offer in the $65,000 range. But even the soft-top XKR Convertible garnered extremely high Trade-In Marketplace values, placing it among the most expensive models on our list. We weren't surprised, since the XKR boasts an exciting 510-horsepower V8, a handsome interior and desirable styling.
5. Chevrolet Corvette ZR1
Corvette fans won't be surprised to see their beloved ZR1 this high on our list of vehicles with the highest trade-in value. It's only a little behind the XKR at $64,000. That's because the high-performance ZR1 is no ordinary Corvette. Boasting an extreme 638 hp and 0-to-60 miles per hour times of around 3 seconds, the ZR1 is one of the top performance cars in the world. Its high price starts at more than $112,000 including shipping, but ZR1 drivers see a lot of that money back when it's time to resell, given the model's desirability and low production volumes.
Find a Chevrolet Corvette for sale
6. Mercedes-Benz SL-Class
The flagship Mercedes SL-Class has always been known for strong resale values. According to Autotrader.com, the average trade-in price is $58,000 for an SL550. That's proven by the SL-Class model's strong showing on our list of vehicles with the best offers. Surprisingly, since we're looking at 3-year-old models, this data applies to the outgoing SL-Class rather than the new one. That proves it doesn't really matter what year SL-Class you choose: No matter what, you'll get a well-crafted convertible that boasts exceptional resale value. The SL63 model's average trade-in price is a few hundred dollars less than the SL550.
Find a Mercedes-Benz SL-Class for sale
7. Lexus LX 570
The full-size Lexus LX 570 SUV boasts V8 power, 3-row seating and some of the most technologically advanced features on the market. According to Autotrader.com statistics, it's also one of the 3-year-old models with top resale value. Chalk it up to low production numbers, high desirability and a worldwide reputation for unparalleled reliability. The Autotrader.com average is $57,908.
8. Nissan GT-R
Nissan's sporty GT-R performance car may only use a 6-cylinder engine, but that hasn't stopped it from taking the sports car world by storm. Thanks to two turbochargers, the GT-R produces a muscular 545 hp. It also can reach 0-to-60 mph in around 3 seconds and match some of the top high-end vehicles on a racetrack. But if you know all that and still worry about buying one, you shouldn't: Our list proves the GT-R is one of the more sensible financial decisions you can make -- provided, of course, that you can avoid speeding tickets. The Autotrader.com average is just over $57,000.
9. Range Rover
The full-size Range Rover has been called the Bentley of SUVs for its combination of high-end materials, supple ride and British-car charm. Autotrader.com data also proves the Range Rover still commands big money -- even after you've owned it for three years.The Autotrader.com average is $56,700 for a Range Rover Supercharged. A Supercharged Sport is closer to $50,000.
10. Mercedes-Benz CL-Class
The larger Mercedes CL-Class ranks near the top of our list for many reasons. A big one is desirability: Few shoppers need a vehicle like the CL-Class, but many who buy it anyway wouldn't want to own anything else. Of course, another reason is cost, as even the cheapest CL550 models start above $117,000. That places the CL-Class among the top used luxury cars for the money offered in the Trade-In Marketplace. The average Autotrader.com for the CL550 is $56,142. An S-Class is approximately $4,000 behind the CL-Class.