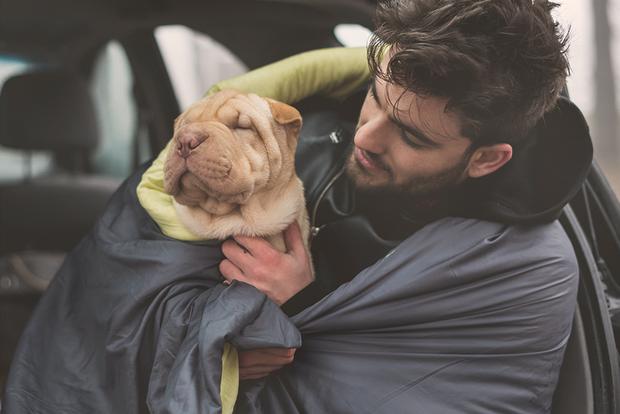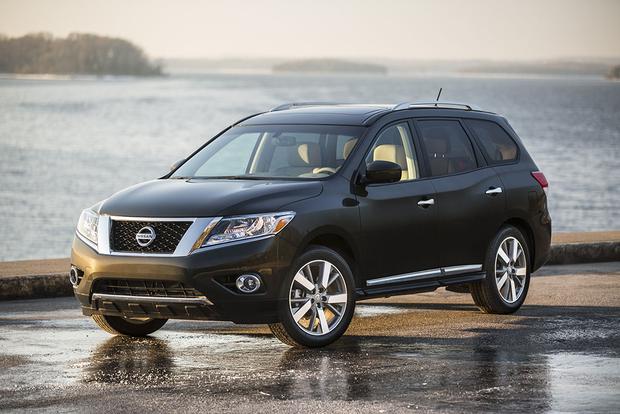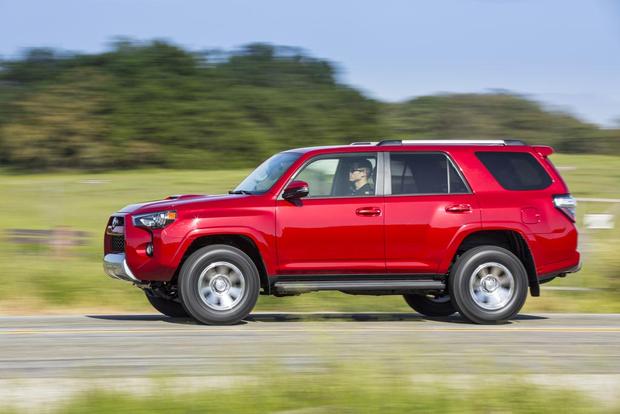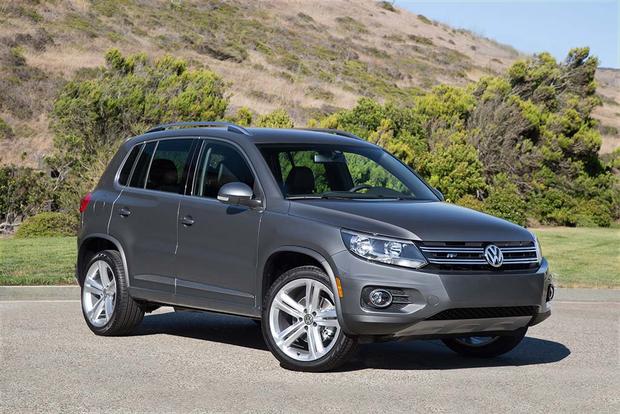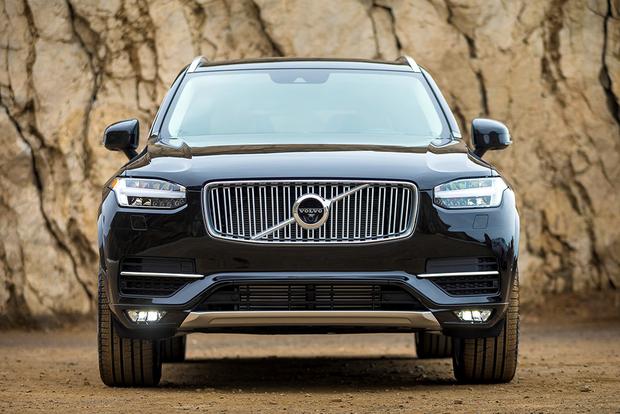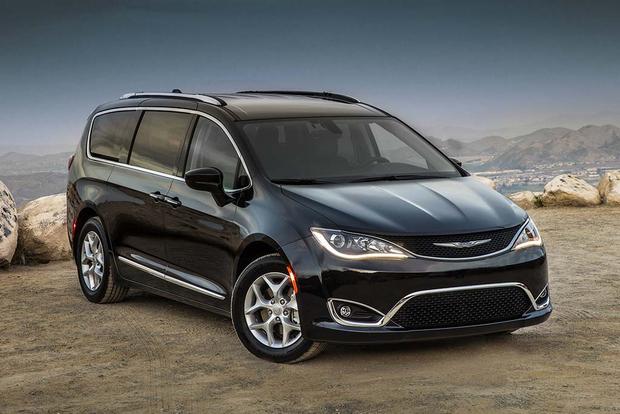 For those who enjoy riding around town with man's best friend, buying the right car involves a number of considerations. Whether it's making a quick trip to the grocery store or taking a weekend drive to the country, dog lovers want their pets to have a safe, comfortable and enjoyable experience on the road. To that end, there are plenty of useful features and characteristics that can make your next vehicle purchase a more dog-friendly choice:
An airy cabin keeps large dogs from feeling claustrophobic.
A containment barrier keeps your dog from bouncing back and forth between seating rows while you're driving.
Fold-flat seats create a spacious area for your dog to stretch out.
A low ride height helps older dogs get in and out with ease.
A panoramic sunroof gives your dog plenty of fresh air and sunlight.
Rear cargo-attachment tie-downs help keep carriers and crates in place while the car is in motion.
Rear climate control keeps your dog cool and comfortable at all times.
A rear lift gate makes loading pet carriers, crates and kennels in and out more convenient.
Under-floor storage allows you to get clutter out of the way to make room for your dog.
With all of these amenities and characteristics to think about, there are many great vehicle choices across multiple segments for you and your most loyal companion to get around town. Here are our top five picks for dog lovers.

2017 Chrysler Pacifica
Chrysler's all-new minivan brings back the Pacifica name in a stylish and modern package with lots of clever features. This sleek family cruiser offers a roomy and upscale cabin featuring an expansive rear cargo floor with the seats folded down, accessed by way of an available remote push-button power lift gate. Your dog will especially appreciate the Pacifica's smooth and quiet ride, even at highway speeds.
For regulating temperature in the back of the van, you can choose between the tri-zone climate controls or the oversized sunroof. And if your furry friend enjoys watching TV, he'll love the twin-screen rear DVD entertainment system. The 2017 Chrysler Pacifica has a base starting price of $28,595.
Find a Chrysler Pacifica for sale
2016 Nissan Pathfinder
The Pathfinder is an excellent choice for a 7-seat SUV offering good fuel economy and a premium, well-crafted interior. The third-row seat is easily accessed and creates a nice, wide load area when folded down. And larger dogs will benefit from an abundance of headroom regardless of which row they're sitting in.
In cold-weather climates, your dog will enjoy the heated front seats, but in warmer weather, the rear air conditioning will keep him cool and properly ventilated in the back of the vehicle. The 2016 Nissan Pathfinder has a starting price of $29,830.
Find a Nissan Pathfinder for sale
2016 Toyota 4Runner
Sporty and rugged, the Toyota 4Runner is for those outdoor types who enjoy taking their dogs with them camping, hiking and on other adventures big and small. With excellent off-road capability and outstanding stability, the 4Runner is the quintessential go-anywhere SUV.
Inside, there's ample room and utility for virtually any size dog plus a carrier. Built to sustain the wilderness, the 4Runner's high-quality cabin materials and seating surfaces are tough enough to withstand the rough-and-tumble antics of an energetic dog. The 2016 Toyota 4Runner starts at $33,810.
Find a Toyota 4Runner for sale
2016 Volkswagen Tiguan
The Tiguan's curious name comes from combining the words tiger and iguana, both of which would surely be more exotic pets than a dog. But would they be as loyal? Like others in the compact-crossover category, the Tiguan's size is a little deceiving: There's a lot more interior room than one would think from the exterior view. The rear seats fold flat, making plenty of room for dogs of almost any size and the Tiguan's low, carlike ride height makes for easy load-in and load-out by way of the rear lift gate.
There's also an optional barrier that will keep your dog, iguana or tiger from jumping to the front seat while the car is in motion. Well, maybe not the tiger. The Tiguan has a base starting price of $24,890.
Find a Volkswagen Tiguan for sale
2017 Volvo XC90
If keeping your dog safe and sound is your primary concern, then look no further than the Volvo XC90. This armored kennel on wheels is the king of crashworthiness and offers all the latest in driver-assistance technologies. Plus, there's available all-wheel drive to keep the vehicle good and planted in wet weather.
In addition, the XC90 brings a well-configured cargo area, lots of utility and rear climate controls to keep your best friend cool on warm days and warm on cold days. The XC90's built-in rear tie-downs are perfect for harnessing a pet carrier. If you don't use a carrier, we suggest you get the optional divider between the second row and the cargo area. The Volvo XC90 has a starting price of $45,750.