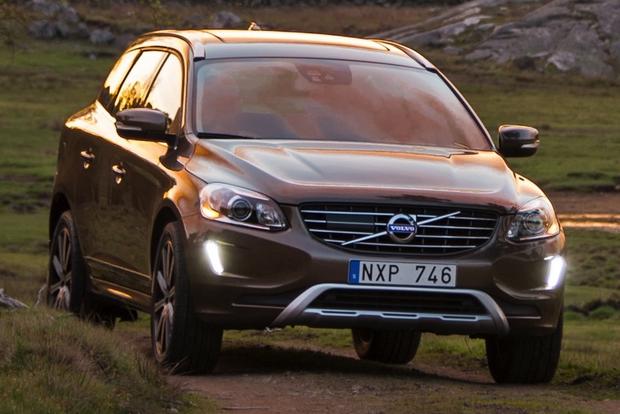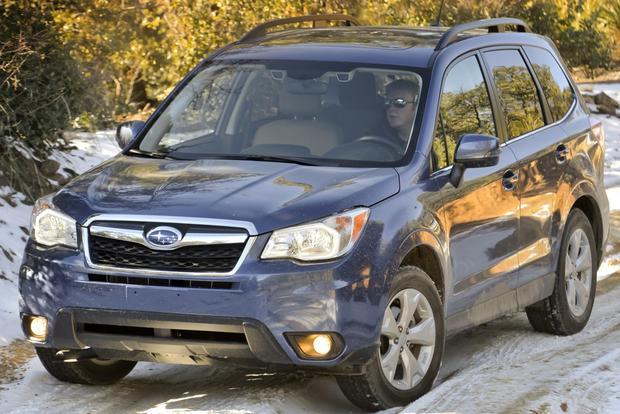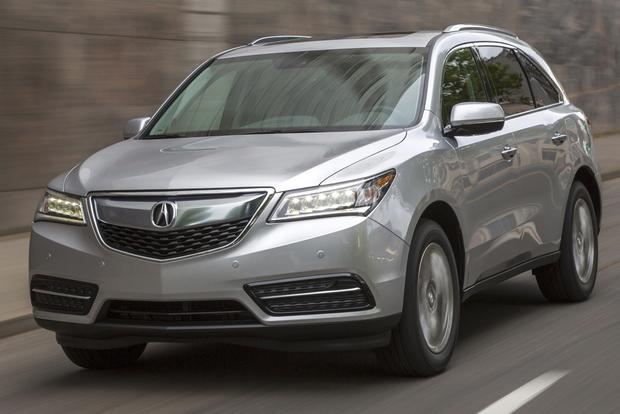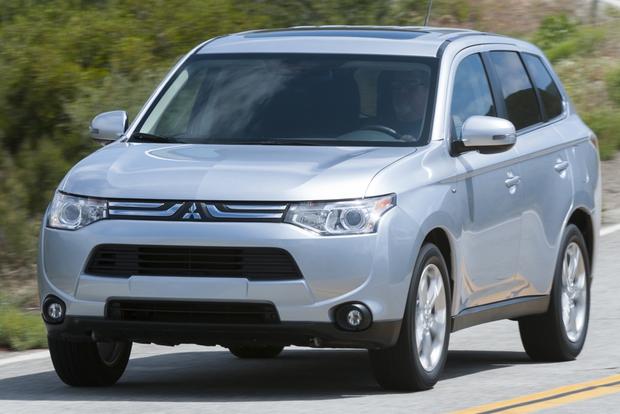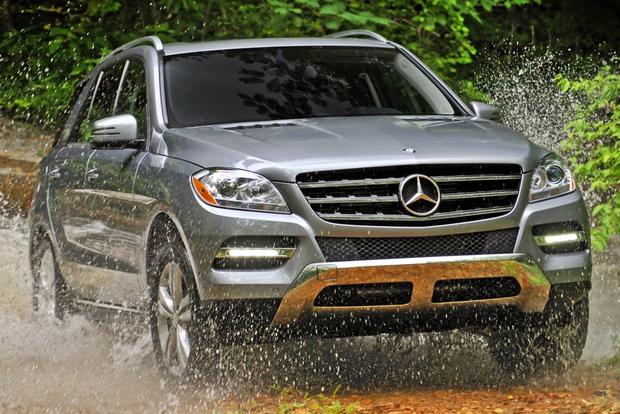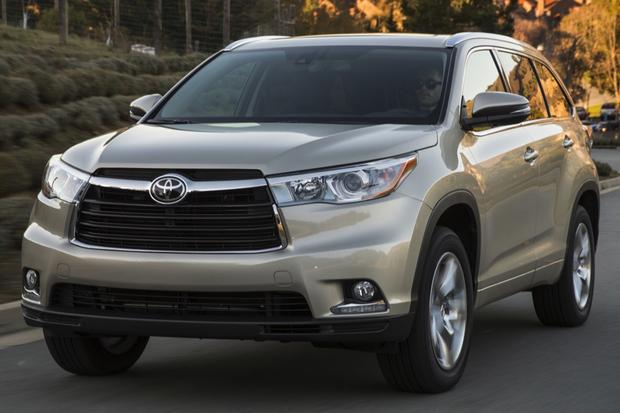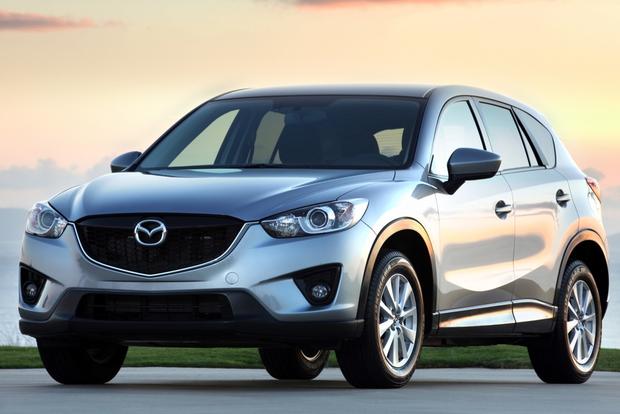 Generally speaking, newer vehicles are safer than older ones. New safety innovations, mandated technologies such as airbags and stability control, and stronger, stiffer body structures all contribute to the crashworthiness of a vehicle. In recent years, automakers have continued to make significant improvements in each of these areas.
Our list of seven of the safest SUVs and crossovers features vehicles that offer particularly solid safety credentials. Each has earned both a 5-star rating from the National Highway Traffic Safety Administration (NHTSA) and the Top Safety Pick+ designation from the Insurance Institute for Highway Safety (IIHS).
NHTSA is the federal government agency that handles crash tests and safety evaluations, while IIHS is an independent agency funded by the insurance industry. Neither group crash-tests every single model, but both list ratings for many of the most popular vehicles. Look for 5-star ratings on new-car window stickers or at safercar.gov, and find IIHS ratings at iihs.org.
NHTSA performs front and side crash tests and a rollover test to determine an overall score. It also lists available recommended safety technologies, including forward-collision warning, backup cameras and lane-departure warning. To earn a Top Safety Pick+ from IIHS, a model must earn a Good rating in its moderate-overlap front and side crash tests, roof-strength test and head-restraint test. It must also achieve a rating of Good or Acceptable in the newer small-overlap front crash test. Finally, the model must offer a forward-collision warning system rated at Basic or better. Here are the safest SUVs and crossovers from the most affordable to the priciest, along with the numbers behind the ratings. Where both 2-wheel- and all-wheel-drive models are available, we used figures from all-wheel-drive versions.
2014 Mazda CX-5
The stylish compact crossover from Mazda wins points not only for safety but also for efficiency and an affordable starting price of $21,395. It's one of four vehicles on this list to earn five stars in NHTSA's frontal crash test, a distinction that it shares with models from Acura, Volvo and Mercedes-Benz.
It also earns Good ratings across the board from IIHS, even in the tough, new small-overlap front crash test. IIHS gives the available collision-warning system in the CX-5 an Advanced rating, better than the minimum Basic needed to earn a Top Safety Pick+. But the system earned only two points in the crash-prevention test, fewer than each of the other models here.
2014 Subaru Forester
Lately, Subaru models have earned high marks for safety from both NHTSA and IIHS. The compact-but-utilitarian Forester is no exception. It is among the three vehicles to score a less-than-stellar four stars in NHTSA frontal crash tests, but the Forester aces IIHS tests, earning a top Good rating in each of its crash tests.
The Forester aces the IIHS crash-prevention test too, earning six points and a Superior rating. Collision-prevention systems from Volvo and Mercedes-Benz are also rated Superior, but both trail the Subaru with 5-point scores.
Find a Subaru Forester for sale
2014 Mitsubishi Outlander
In terms of safety, the Outlander is in the middle of this pack. Of course, this list represents the safest of the safe, so the flexible and sporty crossover is in fine company. It's the lowest-priced 7-passeger vehicle on this list, and its safety ratings are impressive, if not perfect.
Like the Forester, the Outlander scored only four stars in NHTSA front crash testing, but its IIHS ratings tell a more optimistic story, with Good results in each crash test and an Advanced rating for available collision prevention.
Find a Mitsubishi Outlander for sale
2014 Toyota Highlander
Like the Outlander, the Toyota Highlander is family-friendly, with three rows of seating. But the longer, wider Highlander can carry up to eight passengers, and it's available with a powerful V6 engine.
The Toyota sits at the bottom of this list in terms of safety, though. It's the only vehicle to score less than a Good rating in any IIHS crash test. The Highlander's Acceptable rating is good enough to qualify it as a Top Safety Pick+, but it doesn't match the stellar performances of the other models here.
Find a Toyota Highlander for sale
2014 Volvo XC60
Volvo has long enjoyed a reputation for safety, and vehicles like the 5-passenger XC60 reinforce that standing. This sleek and modern crossover arguably ties for the best overall safety on this list, company it shares with a model from Mercedes-Benz.
A look at the figures explains why the XC60 is at the top. Except for four stars in the NHTSA rollover test, it earns five stars across the board. It also scored Good in every IIHS test, and its standard collision-prevention system earns five points for a Superior rating. The Subaru earns six points there, but that's outweighed by its 4-star front-crash-test score from NHTSA.
2014 Acura MDX
With a standard V6 engine and luxurious 3-row accommodations, the Acura MDX is a compelling choice among premium SUVs and crossovers. Safety is outstanding too, especially when crash prevention isn't part of the equation.
The fact is that not all shoppers will want to pay for the pricey safety technology, and many won't. The system in the MDX does not score poorly; with three points for an Advanced rating, it's in the middle of the pack. In crash tests, though, the Acura shines. It scores perfectly in every IIHS and NHTSA category except for NHTSA's rollover test, where every vehicle on this list scored four stars.
2014 Mercedes-Benz M-Class
The priciest SUV on this list is a Mercedes-Benz, but buyers are getting a lot more than a fancy hood ornament or plush interior: It's also one of the safest luxury SUVs available.
Like the smaller Volvo XC60, the M-Class includes collision prevention (given five points and rated Superior by IIHS) as standard equipment. Its only room for improvement is a 6-point score in that test and a better rollover rating from NHTSA. Along with the Volvo XC60, it's arguably the safest SUV or crossover available.
Find a Mercedes M-Class for sale
How does the safety of these bigger, heavier vehicles compare to sedans? A close examination suggests that there's not much difference. A few sedans rated highly by both NHTSA and IIHS reflect slightly better scores in some test categories. However, the gap is closing thanks to rigorous new tests, such as the small-overlap crash test, and newly added technology assessments, including the crash-prevention test by IIHS. Whichever body style you choose, make sure to research NHTSA and IIHS crash-test ratings before you buy.
What it means to you: If you're considering a crossover or SUV and safety is a priority, our list includes options from affordable to luxurious, each with outstanding safety ratings.