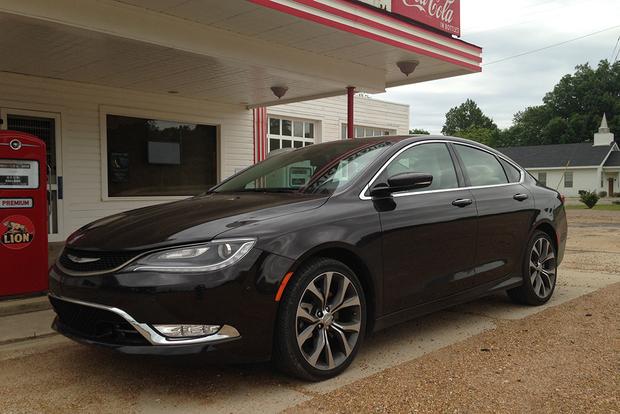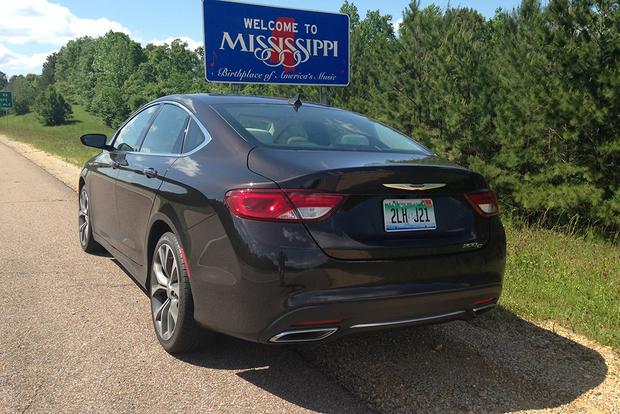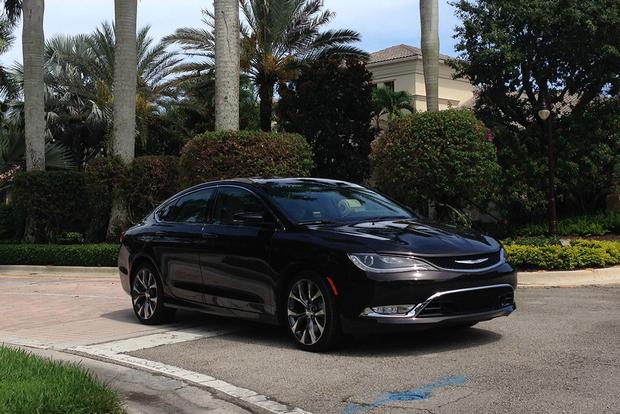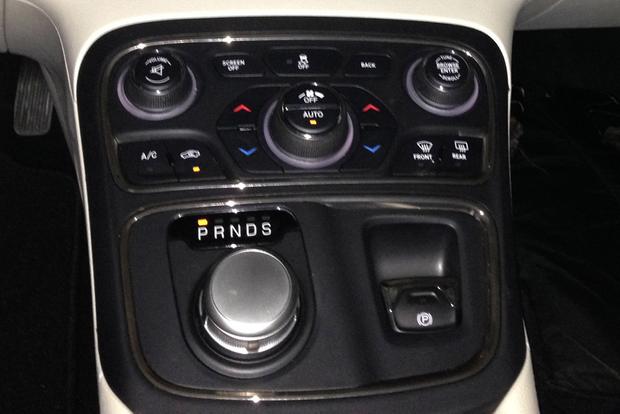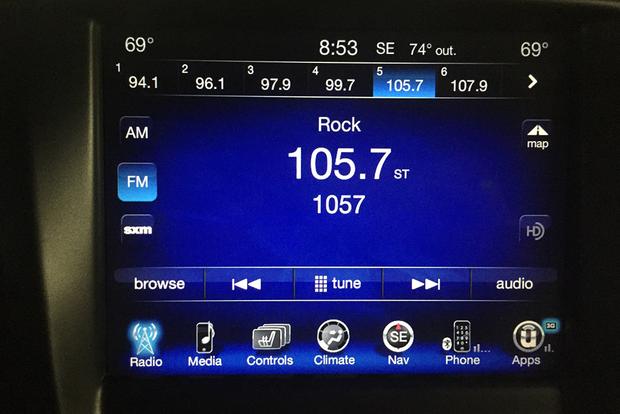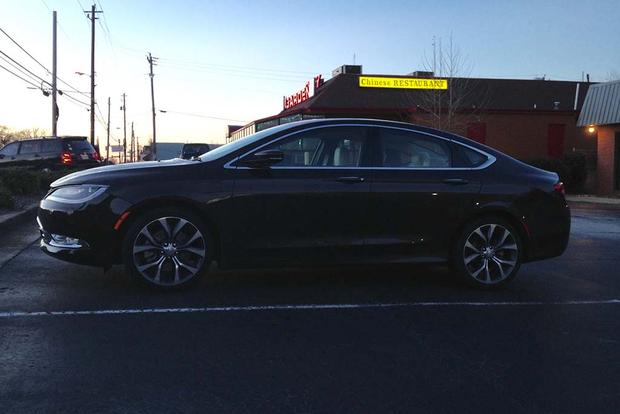 We've really enjoyed spending the last year with our 2015 Chrysler 200 long-term test car. We like the sharp styling, the handsome interior and the muscular 3.6-liter V6 engine -- and we really like the excellent Uconnect infotainment system, which is among the best in the business. But nothing's perfect -- our 200 included. Here are a few complaints we have about the recently updated midsize sedan.
One complaint comes from Automotive Content Specialist Tommy Flanagan, who notes that there are already a few noticeable rattles coming from the 200. One, a squeak, is coming from the B-pillar, while another, a buzzing noise, is coming from the sunglasses storage area in the overhead console. Of course, rattles are a minor issue, but they can be very annoying over long periods of time -- and they can be hard to track down and fix. They could also be indicative of larger problems with build quality, though we're happy to say we haven't had any dependability issues with our 200.
We've also noticed that the driver's seat is starting to show a little wear. While we've previously explained our satisfaction that the light-colored seats aren't showing much discoloration, the side bolster is certainly a little worn down compared to its original state. This surprises us, since we typically don't expect to see this kind of wear until a car is a few years old.
Another complaint comes from Senior Automotive Data Specialist Ben Cheney, who notes that two safety features -- the lane-departure warning system and the forward-collision braking system -- are a little too aggressive. In fact, Ben says they're so aggressive -- reacting long before there's danger -- that he often feels like he wants to turn off the two systems.
Although we've mostly had positive things to say about our 2015 Chrysler 200 long-termer, no car is perfect. These complaints demonstrate that even an excellent car such as the 200 could still become better with a little more fine-tuning.