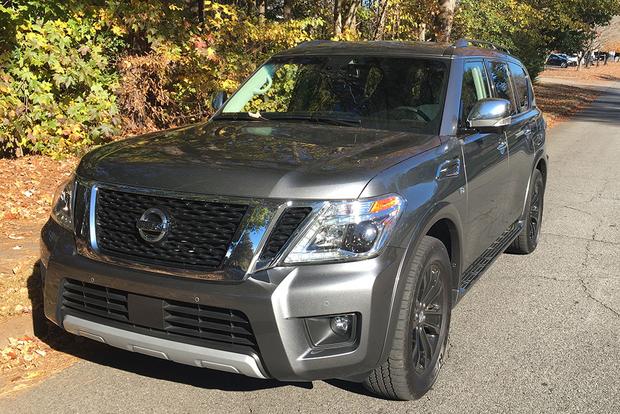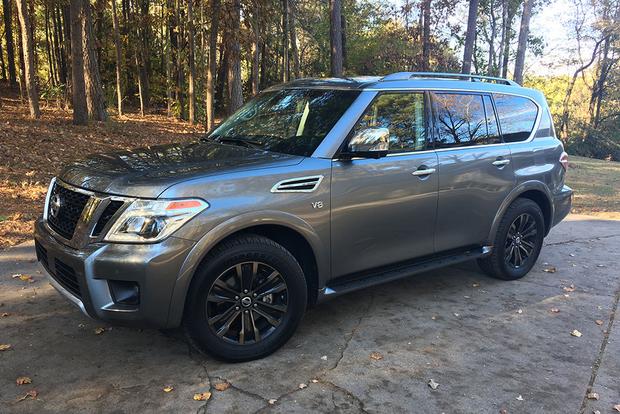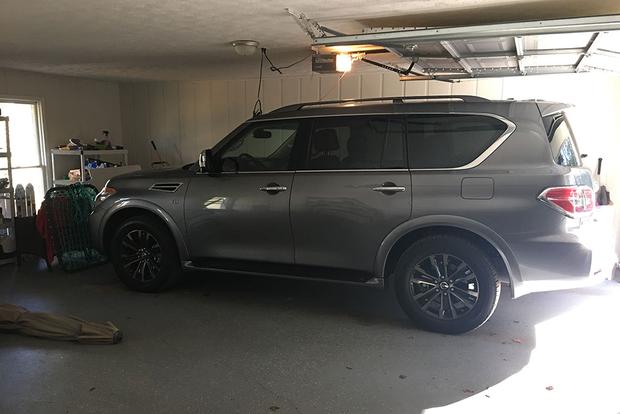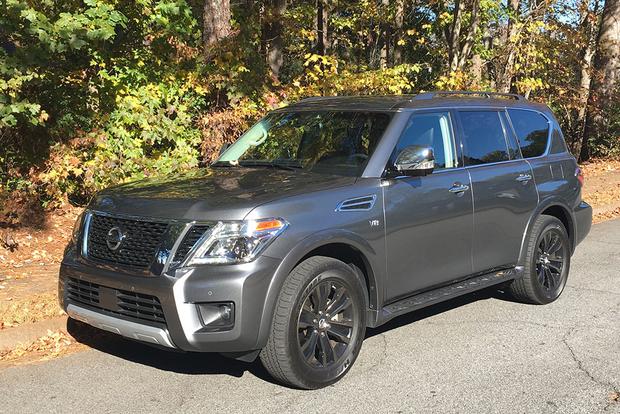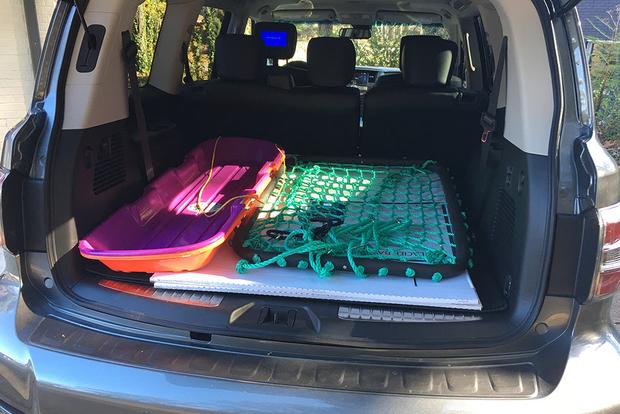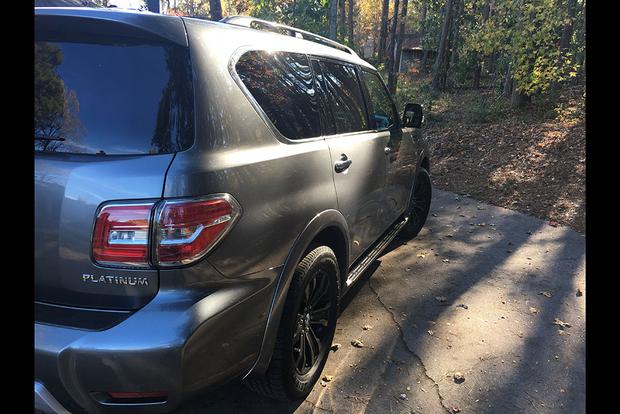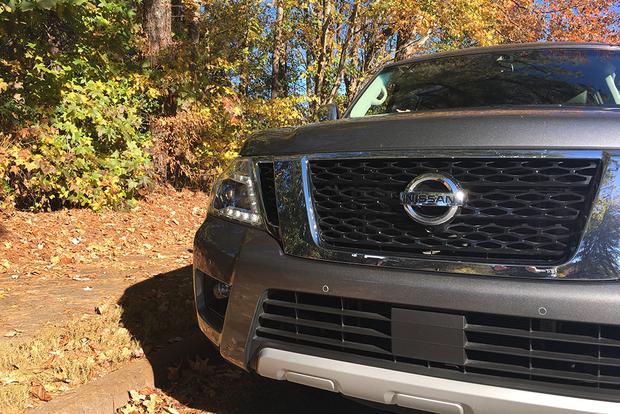 I have to admit, my liking of the fresh, new 2017 Nissan Armada is getting serious. I've been finding that I prefer it over many other cars and trucks. When given a choice, I almost always pick the Armada. For years, the Chevy Tahoe has been my go-to car. It's kind of a catchall: The Tahoe is good-looking (better-looking than the Armada, I think), comfortable, spacious, and it has amazing engine choices. But it isn't very affordable.
I think the Armada might be a better all-around SUV than the Tahoe, even though I have a slight bias toward the Chevy. For one, the Armada is priced right. For $62,000, you can get a very nice Armada -- that's for the top-of-the-line Platinum version. In Tahoe-world, you'll need about $10,000 more to get the top-dog version.
I'm really liking the redesigned 2017 Nissan Armada mainly because of just how useful it is. Not only does it hold a good deal of cargo, but it's a comfortable family wagon, good for long drives, off-roading and weekend Craigslist runs. Don't ask why, but I bought a tree swing. I don't think we have a tree sturdy enough to hold it. I also picked up two used plastic toboggans and a still-in-the-box large vanity mirror. The Armada swallowed all this with the second row of seats still up and in place.
One bummer -- and i've said this before -- is that there's no Apple CarPlay or Android Auto. It's just an obvious omission. With those smartphone interaction features, I think the Armada would be so close to the perfect automobile that it'd be too close to call. Other "Perfect Car" candidates in my book: the 2018 Honda Accord, Mercedes-Benz E400 Coupe, Chevrolet Tahoe, Jaguar F-PACE, Mazda MX-5 Miata and BMW X5.
For the daily commute, I like the Armada but have to admit that something a little less thirsty might be in order. Still, this is a car I enjoy driving -- and I like the $43,000 starting price even better. The Armada is comfortable and smooth and can haul nearly anything a pickup can handle.