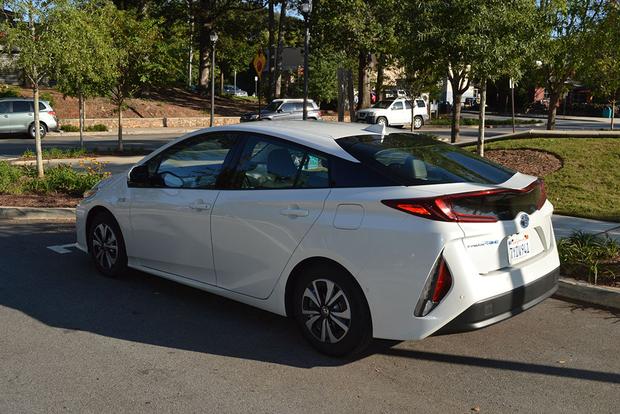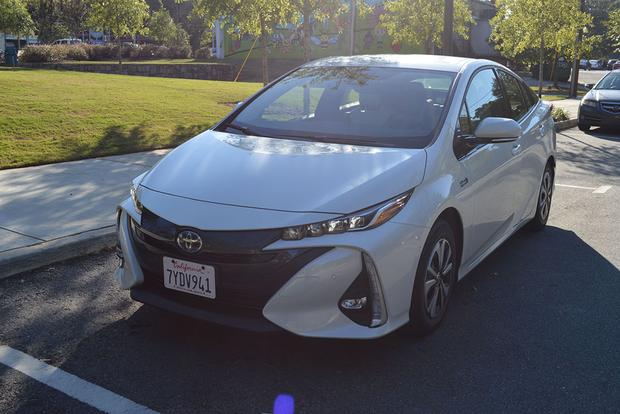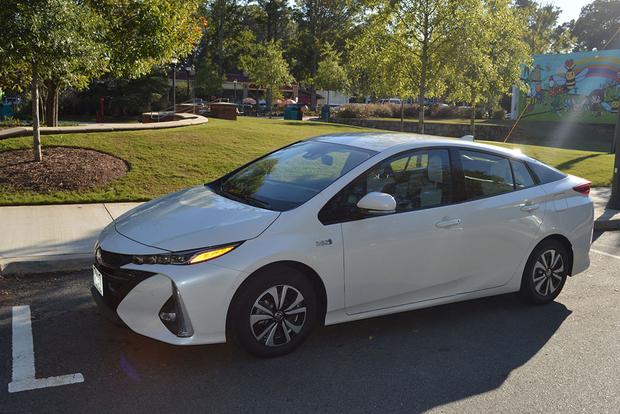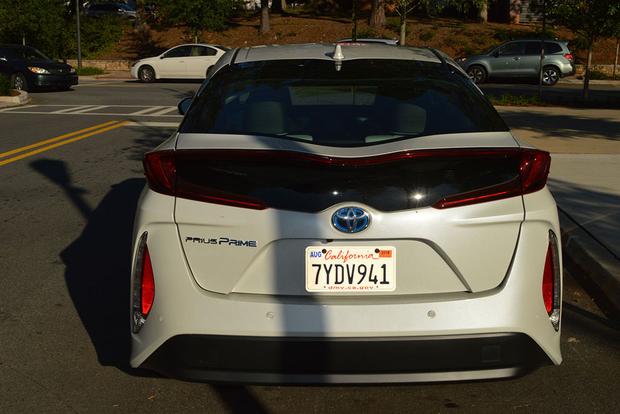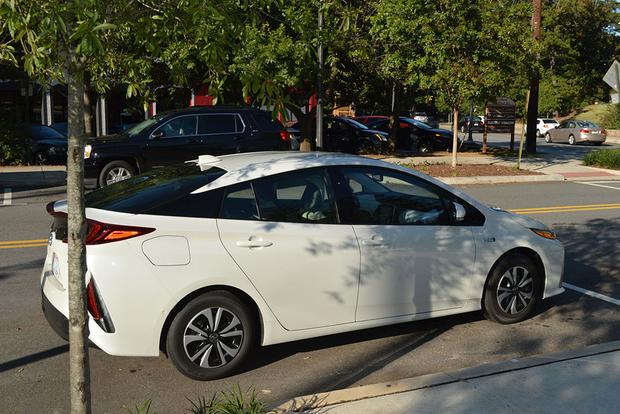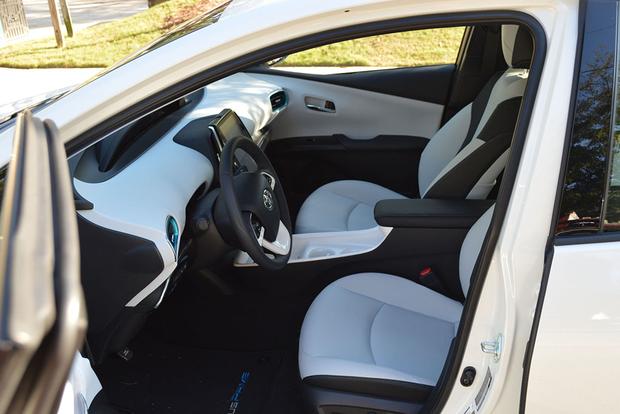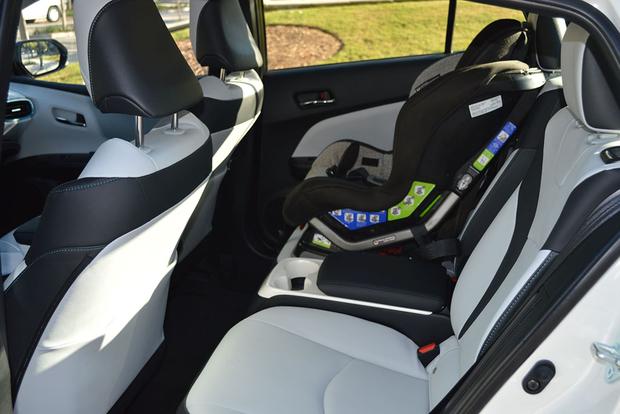 We recently turned over our 2018 Toyota Prius Prime long-term test vehicle to Ben Cheney, our automotive content manager for data. For a refresher, the Prius Prime is a plug-in hybrid rather than a full hybrid (like the standard Prius, which requires no plug) or a full electric car (like the Tesla Model 3 or Nissan Leaf). That means the Prius Prime has an electric motor that drives the car until it runs out of charge, and then a gasoline engine kicks in.
Although this seems to solve the "range anxiety" problem that plagues some electric cars, Ben noted the Prius Prime still didn't quite work for his commute situation. One reason is the fact that you have to plug in the Prius Prime after virtually every drive -- especially Ben's 22-mile commute, which depletes the Prius Prime's battery to nearly zero, given its 25-mile estimated range.
Ben noted that plugging in the Prius Prime after every drive isn't always desirable -- especially if it's winter and you're dressed in business clothes, fumbling with the charger in a cold parking garage. Then there's the issue of space: As more drivers buy electric vehicles, electric chargers at Autotrader are often fully taken early in the morning -- meaning you have to arrive early to beat the rush, or risk driving home solely on the gasoline engine, without any electric power.
Ben also noted he saw the range diminish as temperatures have gotten colder in the last few weeks. Although a full charge usually has our 2018 Toyota Prius Prime displaying a 28-mile range, Ben was only able to get 21 miles out of it during a recent cold snap -- meaning the gasoline engine is always kicking on near the end of his commute to the office.
However, that means the end of your EV range isn't the end of driving. Yes, the Prius Prime has a short EV only range but the fact that it has a gasoline engine at all means you can keep driving all week (depending on your commute) without ever charging it up. There's a strong case to made for Plug-in hybrids like the Prius Prime when considering all-electric cars like the Nissan Leaf and Tesla Model 3.