Car News
BMW Lease Protection Covers Excess Wear and Tear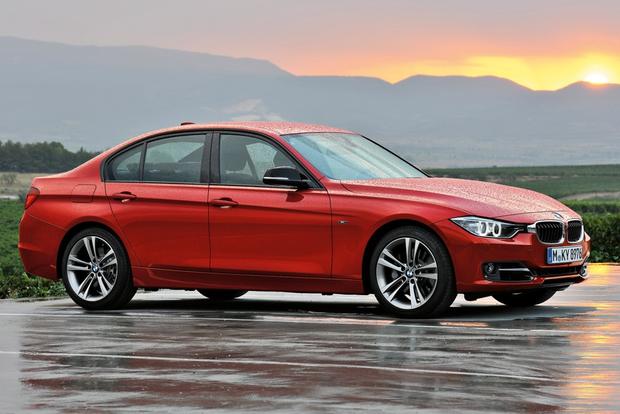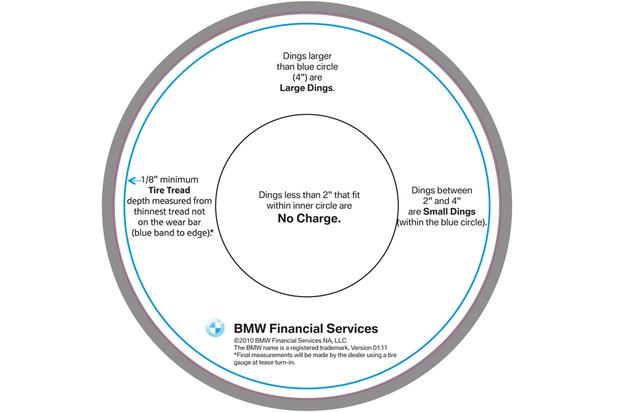 Reduces anxiety surrounding returned lease cars
Covers up to $3,750 in excess damage
Backed by BMW financial services


Everyone who has ever leased a car knows that moment when you turn the car back in: the one when you hold your breath and hope the inspection finds no excessive wear and tear. You vacuumed out the cheerios from the back seat and cross your fingers that the grocery cart ding won't cost you extra.
BMW knows its customers hate that, so the company is offering a Lease Protection Program. For $1275 (retail list price), BMW Financial Services will cover up to $3750 in excess damage at no additional charge. Buy choosing the program up front, the cost can be rolled into the lease payments, so customers avoid a big one-time charge at either the beginning of end of the lease for wear and tear.
Parking lot dings, wheel scuffs, windshield chips, upholstery tears, loose molding or trim, burned-out lights or a lost remote are all common occurrences, but they can cost you when the lease is up. The last thing anyone wants to do when getting a new car is to spend money on the old one. In the event of a lost part, like a remote, coverage for that item is capped at $300.
Thanks to BMW Lease Protection, that anxiety is relieved, explained spokesman Mike Geylin. "The goal was to make the leasing program more seamless, easier and to provide peace of mind," he said. "That peace of mind is worth something to most people."
Dealers have long offered similar programs from third parties, but those require customers to pay for repairs and file a claim, like an insurance policy, Geylin said. Because the protection program is from the same company financing the loan, the expenses are covered automatically.
Additionally, with backing by BMW, customers will know that they can count on the coverage. "Having the BMW brand adds to that comfort," Geylin noted. The dealers who offered those third-party packages told BMW that their customers would prefer a factory-backed program.
The company can provide a ding-o-meter to help customers determine whether a dent qualifies as an incidental ding or whether it is a bonafide dent that requires a regular insurance claim. The ding-o-meter also features a tire tread depth gauge, so you can tell if there's enough rubber left on the tires.
Between 45 and 50 percent of BMW customers choose to lease their cars and they tend to be loyal repeat customers, according to Geylin. That is why BMW wants to find innovative ways to be sure they are happy at the end of their leases, he said. It sounds less stressful than holding your breath and probably works better than crossing your fingers to avoid unexpected expenses.
What this means to you: Pay now or pay later, but this BMW program makes the cost of excess wear on your leased car as painless as possible.