Mercedes-Benz used to engineer its cars to last a lifetime — or maybe more. That's not to say Stuttgart doesn't have the same lofty goal today, but modern cars are so complicated expecting such a lifespan is unreasonable.
That wasn't the case all the way back in 1989 when Mercedes-Benz finally replaced its glamorous SL roadster with a new model. The previous SL had been on sale for the better part of two decades — about three times as long as most automakers will keep a design in their showrooms today — but it was definitely showing its age. The new-for-1990 model promised to be a gigantic leap forward with style more consistent with the design language introduced in the 1980s under Italian Bruno Sacco. Beneath those crisply tailored lines would sit advanced engines ranging from six to 12 cylinders, though the bread-and-butter model would debut the new M119-generation 5.0-liter V8.
So important was the new SL, known as the R129 in Mercedes-Benz's internal coding system, that it would actually arrive a year before the company's new flagship S-Class sedan.
The new SL shared architecture with the automaker's smaller W124-generation E-Class models (many of its trim pieces even wear W124 part numbers), but there was no expense spared with the roadster.
The car arrived under the lights at the 1989 Geneva Motor Show. It went on sale later that year as a 1990 model in the U.S. Its list of whiz-bang features was staggering, especially compared to the relatively basic 1989 SL 560 roadsters Mercedes dealers were eager to get rid of.
A few tidbits:
The new SL featured a power-retractable roll bar deployed almost instantly in the event of an untimely rollover.
Its seat belts adjusted automatically to the height of occupants based on headrest position.
Remote locking with a switchblade-style key was standard.
The included hardtop weighed just 75 pounds, even though it was fully insulated and had a glass rear window.
The 11.8-inch front brake rotors would still be considered on the large side today, 30 years later.
We were offered 6-cylinder 300SL and V8 500SL models to start. A 4-speed automatic was far more commonplace than the ultra-rare 5-speed manual, which featured a dog-leg shifter layout. Nerd spec: the dog-leg manual was also offered with plaid cloth seats in Europe.
The basic R129 body and interior didn't change between 1990 and 2001, its final year, though there were a few engine room swaps. The thundering 6.0-liter V12 bowed for 1993. A name tweak for 1994 saw the cars rechristened SL320, SL500, and SL600, though their engines stayed the same. For 1999, a new V6 replaced the former inline-6, and a new V8 arrived for the 500SL. It was also around 1999 that Mercedes switched to a more durable wiring harness.
Mercedes-Benz also offered many global markets a 280SL/SL280 with detuned inline-6 and V6 engines. Various AMG-tuned models were sold in Europe, but the closest we got here was a sport package with AMG wheels and a subtly different body kit.
At a little under 15 feet in overall length, the R129 is a relatively small roadster, though its curb weight topped 4,500 pounds in V12 guise. As a result, its ride and handling are not sporty in the conventional sense. This is not Germany's Mazda MX-5 Miata, even though the L in SL once stood for "Leicht." No, "leicht" does not translate to "portly."
As touring cars, though, they are unmatched. Everything about these cars has a rock-solid, overbuilt feel — as they should. Mercedes spent an absolute fortune developing them, something you can't say about their lumpier, post-Lexus replacements. The R129 was developed in an era when Mercedes-Benz was truly the world's standard, with no serious competition. Sure, Jaguar had its XJ-S, but they were poorly assembled. Maserati had the Biturbo, but… well… And then there was the Cadillac Allante. The SL was a better car than all of those combined.
The R129 today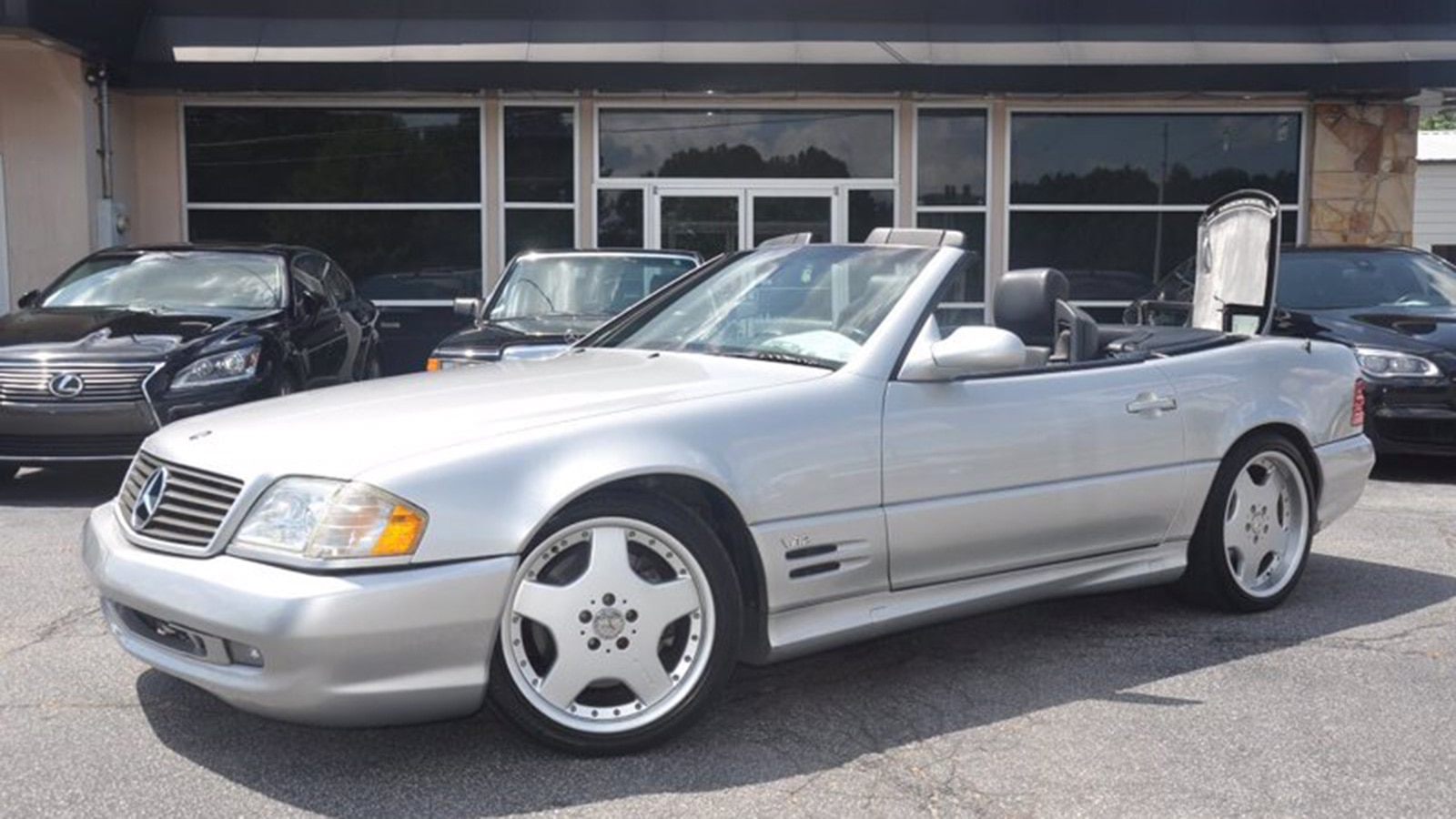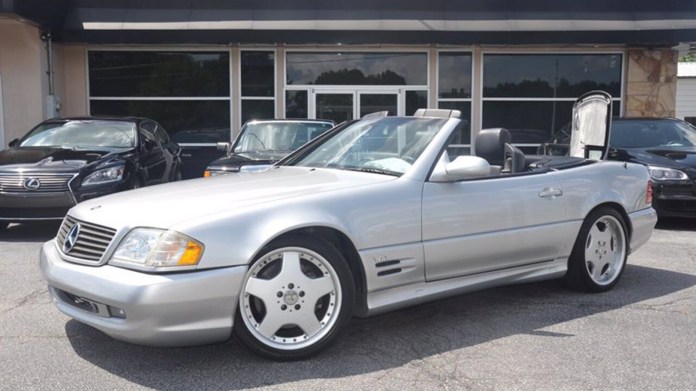 The 1990s SL remains in demand today. Its style has aged so, so well, and most versions have a reputation for being relatively reliable by Mercedes standards. Sure, mid-1990s models used biodegradable wiring that needs to be replaced, some plastic bits don't hold up well, and maintenance can be more cumbersome here than in, say, a Jeep CJ-7. But, overall, the SL rewards with a tank-like demeanor. It is arguably the best SL ever built — even if it's not as to-die-for as its earliest predecessors.
Shop for one today, and you'll find a huge range in values. The 6-cylinder models may seem like a good starting point, but they aren't that much cheaper than more powerful versions. Those with a V8 — 500SL and SL500 — are most common and for a good reason. They strike an agreeable balance between performance and reliability. The rare 600SL/SL600's V12 offered about 90 more horsepower, but it also weighed a few hundred pounds more — with all of that heft up front, too.
Condition can vary wildly, too. Many SLs were tucked away by their original and subsequent owners, only brought out for nice weather. The image of an SL motoring around Palm Springs on a cool night is very, very real. Then again, these cars were inexpensive for a while, so many fell into less meticulous hands.
The adage of "buy the best you can afford" applies here, though it's probably wise to stick with a V8 model. The latest versions — 1999 through 2001 — use the M119 engine that's not more powerful than the motor it replaced but has a great reputation for reliability. It also happens to be quite user-serviceable, something we certainly can't say about any Mercedes engine today.
Here's a silver 2001 SL500 with just 24,000 miles for $34,900 at a dealer in suburban Dallas. It ticks many boxes: Sport package, no modifications, and a clean Carfax report with southwestern history.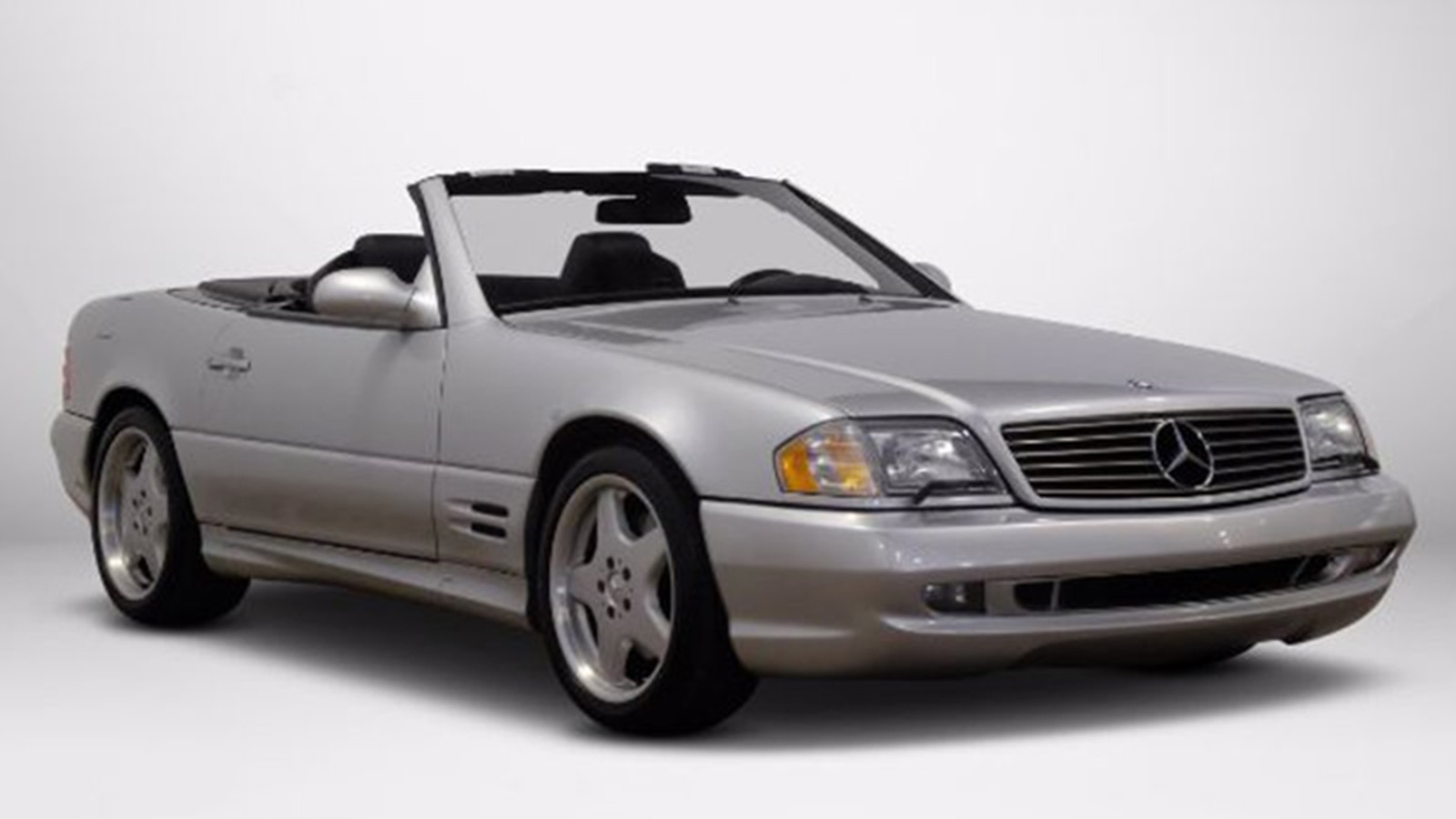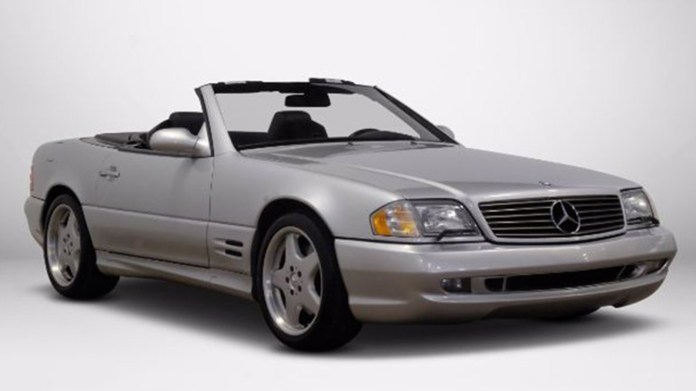 If you must go for a V12, look for one with reasonable mileage on it. That means it is less likely to have sat idle for extended periods. Here's a final-year silver one for about $50,000 with 65,000 or so miles at a used car dealer in Georgia.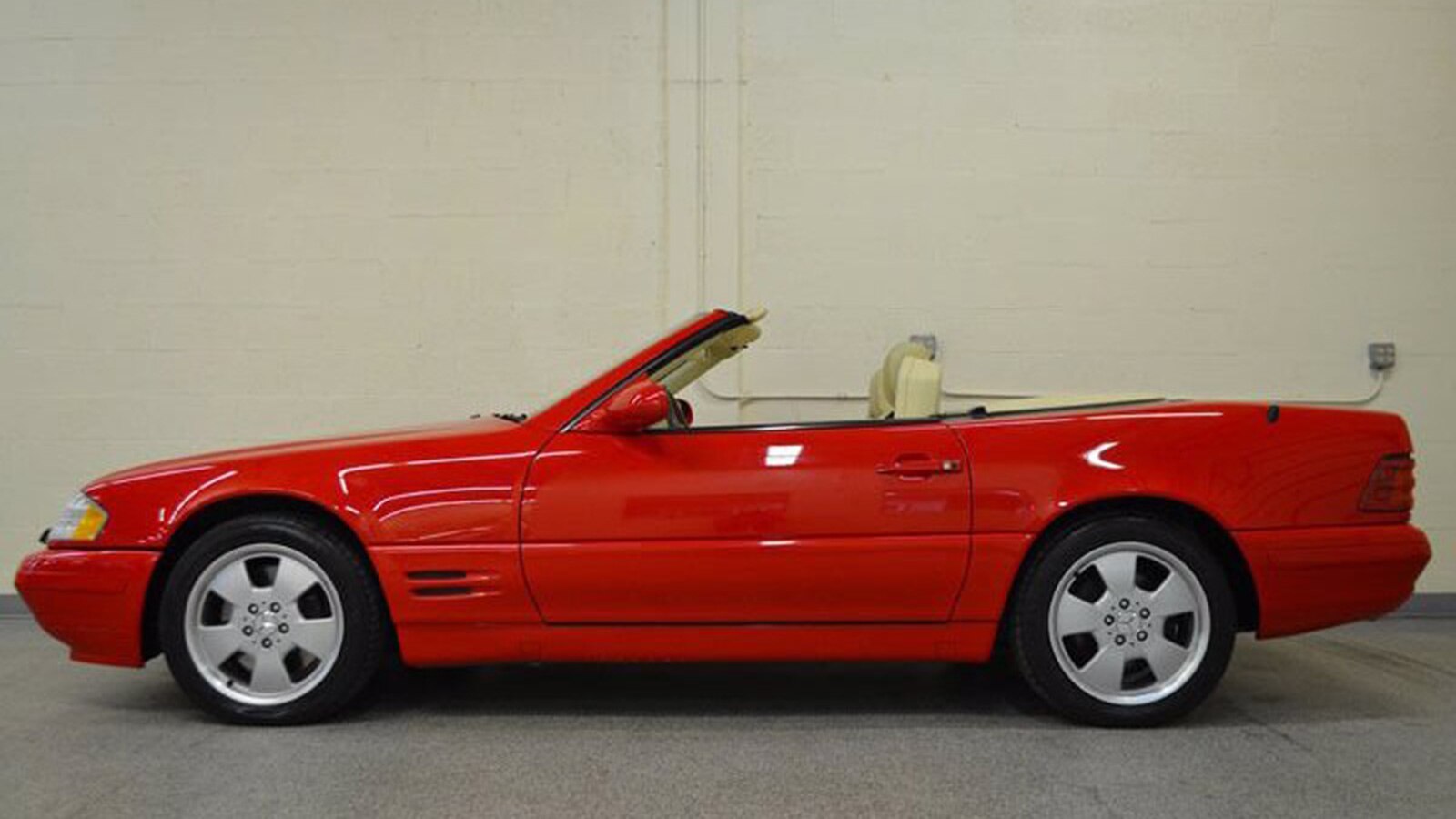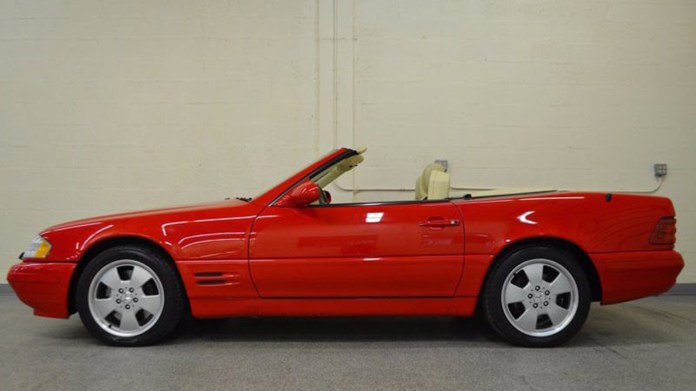 Color has a big impact on R129 values, too, though silver and black are always a safe bet. Here's a Magma Red SL500 in Florida for just under $20,000 with about 60,000 miles, or a Mineral Green SL500 in North Carolina with 40,000 miles for just under $19,000. In white, an equivalent 1999 SL500 might be $5,000 less. See Mercedes-Benz SL-Class models for sale