Truck TV ads include many towing numbers splashed across the screen, dramatically growled by husky-voiced announcers. But, in truth, they may not mean what you think. It's vital to understand the difference between payload and towing capacity to know what your truck can (and cannot) tow.
No truck model has a single payload or towing capacity. Those numbers change based on the engine, transmission, drive wheels, and optional equipment you choose. Advertisements almost always use maximum figures for relatively uncommon combinations your local dealer may not have in stock.
What is Payload Capacity?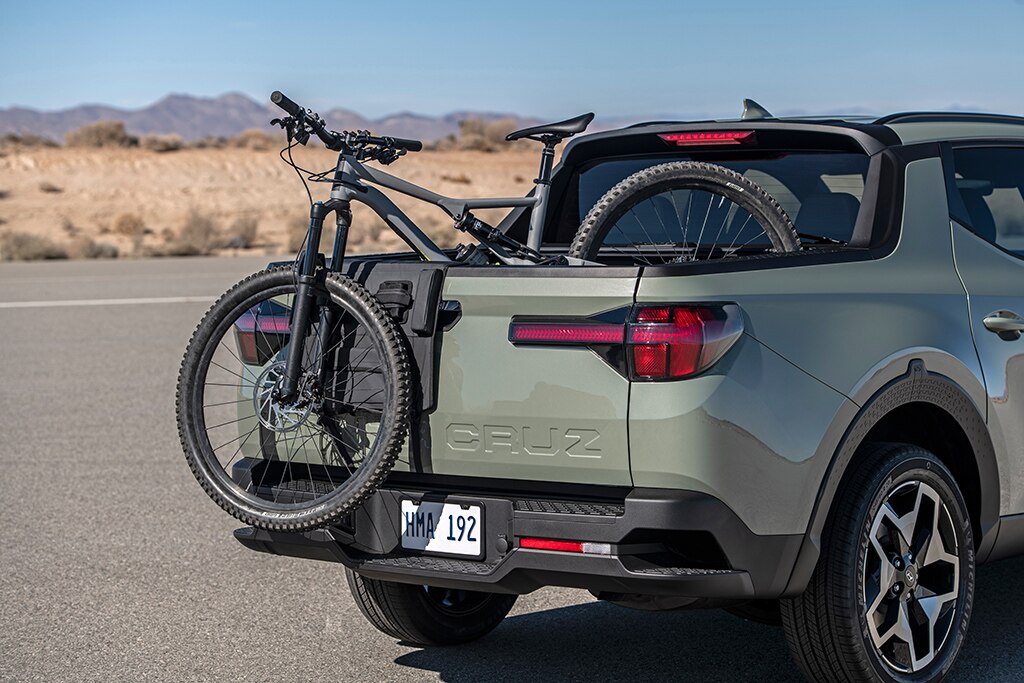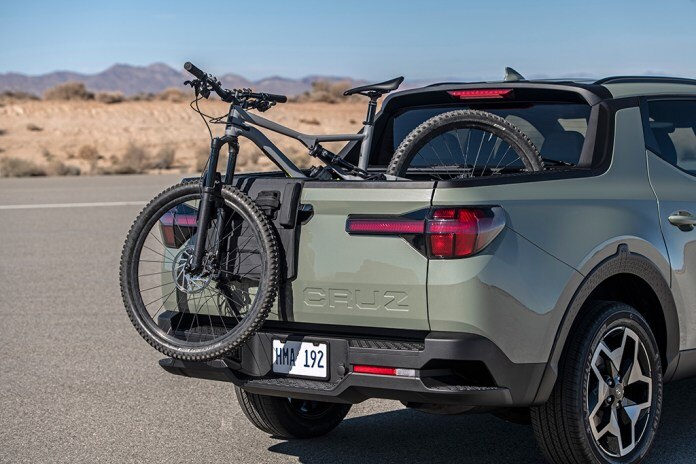 The payload capacity is not the amount of weight you can safely place in the bed of your truck. If you fill your truck's bed with the amount of weight equal to the payload capacity, you've overloaded it.
Payload is the total amount of weight your truck can carry in the cabin and the bed combined. You, dear reader, count as payload.
Your 2022 Ford F-150 regular cab, 4×2 pickup with the 5.0-liter V8 engine, and heavy-duty payload package may have a maximum payload rating of 3,325 pounds. But if you weigh 200 pounds, you can carry only 3,125 pounds in it. If you bring a 200-pound friend to help you load, you can then carry a mere 2,925 pounds. If your 50-pound dog comes along for the ride, you are limited to only 2,875 pounds in your truck bed.
And while the term payload does not refer to the amount of weight your truck can pull, towing a trailer does add to the payload by pressing down on your vehicle. In other words, every trailer or camper has a tongue weight – the amount of weight it exerts on the tow vehicle by pressing down on the hitch – which you must include in payload calculations.
What is Towing Capacity?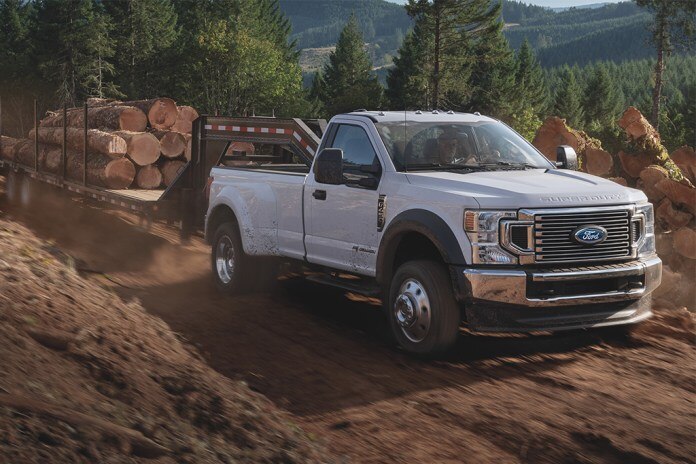 Towing capacity refers to the maximum amount of weight your vehicle can pull behind it on a trailer.
Like payload, towing capacity changes drastically based on the configuration of your specific vehicle. The 2022 Chevy Silverado 1500, for instance, can tow as much as 13,300 pounds — in a standard bed RST, 4×4 configuration with the optional 6.2-liter V8, the max trailering package, and 20-inch wheels. That identical Silverado can tow as little as 7,200 pounds — a little more than half that weight — in the off-road-oriented Trail Boss trim, a standard bed, a 4.2-liter V6 engine, and no towing package.
RELATED STORIES: 7 Things You Need to Know About Towing Capacity
What is the Difference Between Payload Capacity and Towing Capacity
Payload capacity refers to the total amount of weight your vehicle can carry. It includes everything in the cabin, from the driver to the owner's manual in the glove box. Payload capacity also defines everything in the cargo area and whatever is in the bed of the truck.
Towing capacity refers to the amount of weight your vehicle can pull behind it on a trailer.
The capacity for towing is higher than payload capacity for the same reason you can pull more weight behind you in a wagon than you can carry in your own hands. You can pull more than you can haul. So can your vehicle.
How to Calculate Payload Capacity
You will rarely ever need to calculate your vehicle's payload capacity. That's because manufacturers list it in the owner's manual of each car. It is also typically listed on a placard inside the driver's side doorjamb. This weight is sometimes listed as payload capacity and sometimes as a figure that "the combined weight of passengers and cargo should never exceed."
Should you need to calculate the weight of your payload, you'd need to add it up. Here's how below.
First find the combined weight of your vehicle.
Then add all of the people and cargo within it.
Next, you would subtract your vehicle's curb weight — the weight of your truck and all of the fluids it needs to function, but with no people or cargo inside.
Most importantly, exceeding the listed payload capacity of your vehicle can damage critical components and void your warranty.
How to Calculate Towing Capacity
Drivers can calculate towing capacity as:
GCVWR – Curb Weight = Towing Capacity.
GCVWR is your vehicle's Combined Vehicle Weight Rating – the combined weight of your tow vehicle and the trailer you plan to tow, together with all of the cargo each will carry. So, GCVWR includes the people in the tow vehicle, anything they take in the cabin with them, and the fully loaded trailer itself.
Curb Weight is the tow vehicle's weight when filled with gas and other fluids it consumes while driving, but with no people or cargo. Curb weight is usually found in your owner's manual and often found on a placard mounted low on the driver's side door jamb.
Read Related Articles: