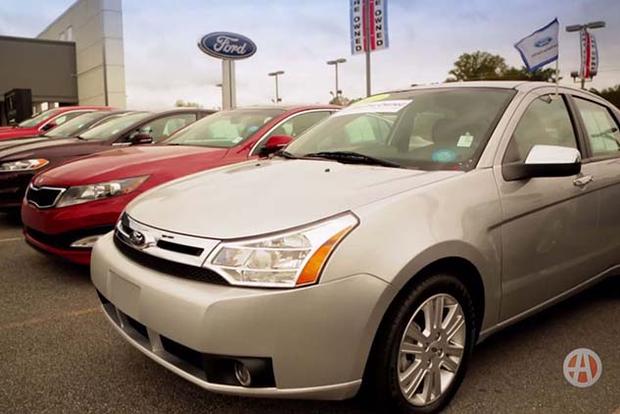 If you're a little nervous about buying a used car, you may want to consider a certified pre-owned (CPO) vehicle. To help you understand what qualifies as a certified pre-owned car, we're taking a closer look at Ford's program to find out exactly what you get when you buy a certified Ford vehicle.
To begin with, Ford doesn't offer a certified pre-owned warranty on just any car: Before a vehicle qualifies, it must first meet several requirements. It has to have a clean vehicle history with no major accidents, and it must be less than 6 years old, with fewer than 80,000 miles on the odometer. Trained Ford technicians also inspect the car to make sure it doesn't have any problems.
Once a car has passed inspection, Ford dealers offer certified pre-owned vehicles with a manufacturer warranty that covers more than 1,000 components for 1 year or 12,000 miles. The engine and transmission are also covered by the car's 7-year, 100,000-mile warranty. Not only is the warranty fully transferable if you decide to sell your vehicle to a new owner, but you also have the option to extend the warranty as the vehicle gets older.
Beyond the mechanical inspection and warranty benefits, Ford also offers a few other items with its CPO vehicles, most notably a 3-month free trial with SiriusXM satellite radio and complimentary 24-hour roadside assistance. And, of course, you'll also get the peace of mind of knowing that your vehicle has been thoroughly inspected -- and is covered by a factory warranty.